Notoriously, over half of potential clients leave online stores when they encounter an old-fashioned design or an interface that is not user-friendly. We have outlined 11 trends which will help you not only to keep your online store design fresh and attractive but also to retain customers.
1. Flat UI
Flat UI or flat design is a new trend in web design, described by the community of designers as an interface similar to Microsoft's Windows 8 and Metro UI. A sleek interface design has become popular because of its simplicity, solid colors, neat layout, and clear typography. One can argue the pros and cons of such design, but it cannot be ignored today. You can see this design in Nike online store.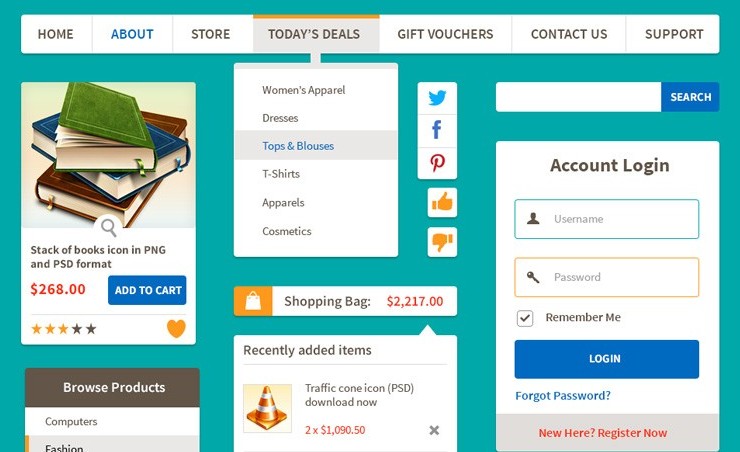 2. Responsive Design
Responsive web design (RWD) is a technology for creating web pages that allows users to view them on various devices (desktops, laptops, tablets, smartphones, TVs with Internet connections). The aim of RWD is the versatility of HTML websites for different devices. Therefore, you do not need to create a separate version of the website for each type of device.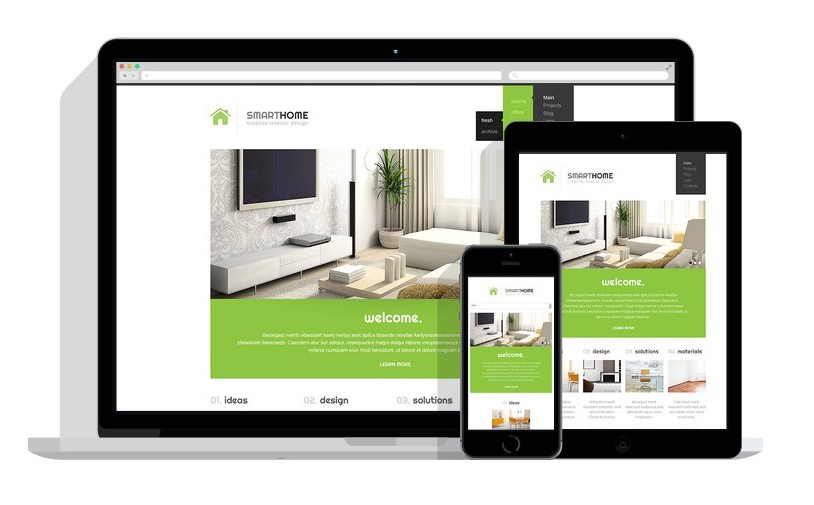 3. Ambient Video Background
Using a large, high-quality picture as a background has become an integral part of online stores' attracting clients' attention. High-speed Internet makes it possible to insert a background video to add to the dynamic and visual appeal of the site. The great example of using video background you can explore on Y.O Yachts online store.
4. One-Page Scrolling
One-page scrolling has two advantages. The first is that people do not have to expend energy pressing unnecessary buttons, and the second is that people are used to scrolling a lot. This is why there are many one-page sites. However, there are also two disadvantages: one-page scrolling is bad for large sites and for SEO.
5. High-Quality Pictures
Large pictures attract attention and cause your customers to spend more time looking over the details of your products.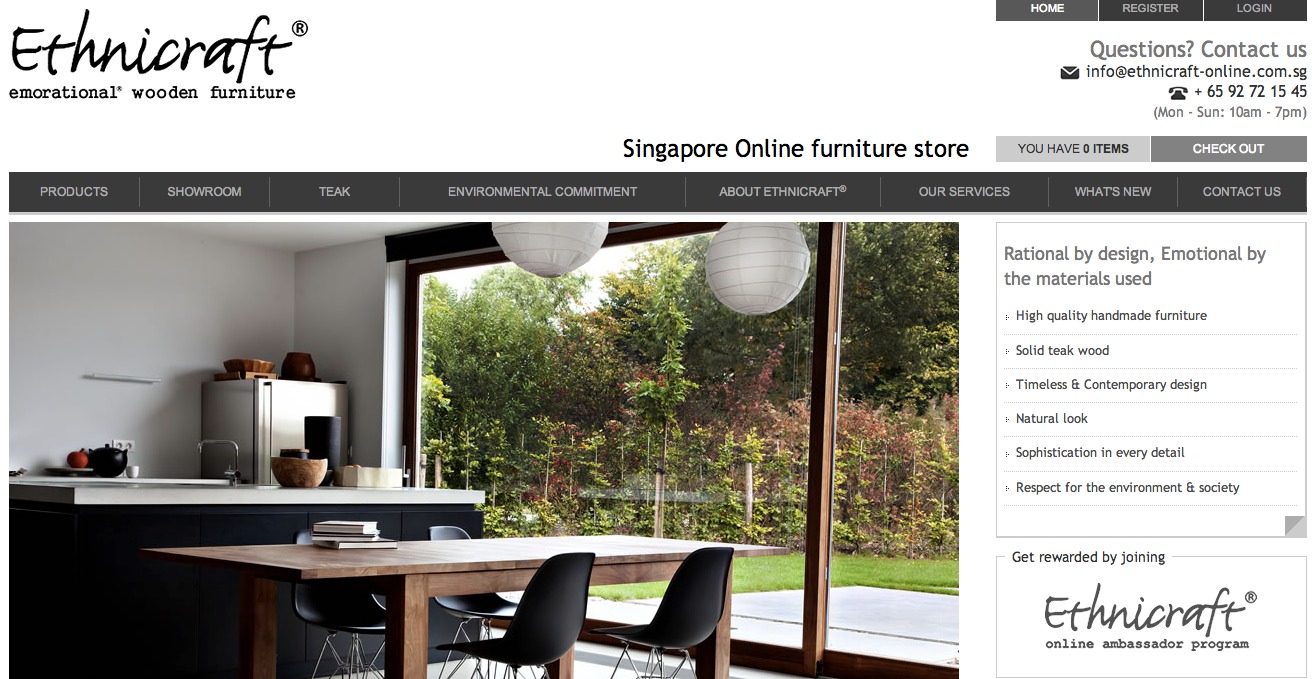 6. Parallax
One big web design trend of the moment is parallax scrolling, which involves the having the background move at a slower rate than the foreground, creating a 3D effect as you scroll down the page. However, you should be very accurate with this feature. A lot depends on your store's unique properties.
7. Minimalism
Our designers claim that perfect design has nothing more to remove. Try not to block up the necessary items on the main and product pages.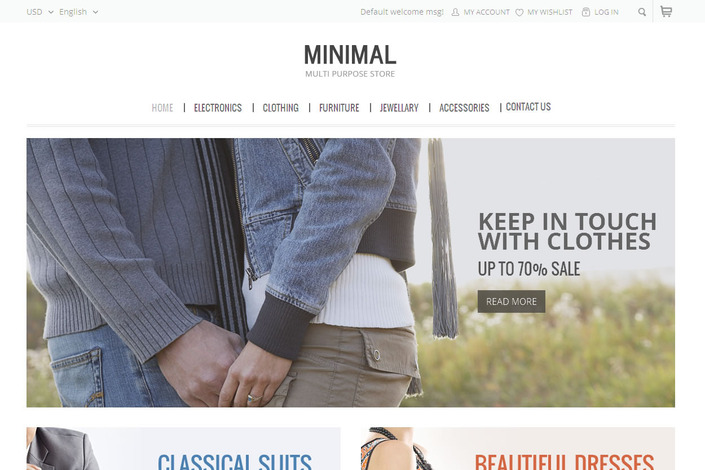 8. Quick User Registration
Quick user registration involves using only the required fields for registration or signing in via social networks. Here you should remember that in most cases, registration is not needed. For example, a client should not have to enter a name, surname, and email and come up with a password if he or she just wants to order a pizza. In most cases, you only need the delivery address.
9. Powerful Footer
Are there only contacts and links to networks in your footer? If so you need to improve it and make it a more useful and powerful multimedia unit.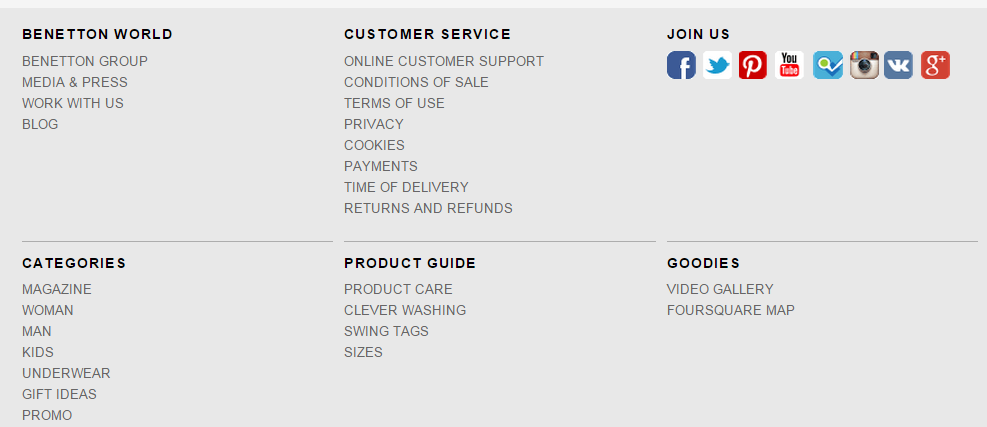 10. CSS Animation
CSS Animation saves you from having to write a few more lines of CSS to animate elements on your website. However, depending on your niche, you should be very careful with using animation in your online store. Sensible usage of animated features will attract customers' attention and make your online store stand out from the crowd.