Dealing with hosting for an eCommerce website looks very similar to what is happening in car dealerships: it requires you to deal. Few people come to a dealership and make out a check for the sticker price. They usually pay over the sticker and buy everything packaged with the main product. We do the same while purchasing a hosting solution. We pay more and buy unnecessary extras, purchase the bandwidth which is more than we need, sign in agreements that are excessive.
Hosting deals should be signed only after you are completely satisfied with what you have, estimated the entire scope of the agreement with host, got rid of 'bad' terms that don't suit your requirements and found the metrics that correspond to your business needs, satisfied with customer support and price within the contract length that works for you. In this article, we'll tell you about a hosting service that is tailored to meet various business needs, roles, and circumstances.
Tailored hosting to cater for traffic spikes
Traffic spikes and their magnitudes are difficult to foresee. That is why it is so important to consider the risks involved if a sudden spike that may render your large-size content unreachable. Even if non-profit organizations do not lose revenue they will probably pay a spectacular bill for the un-negotiated overage pricing.
A simple web hosting service where your data is shared with other sites in bulk is usually the starting block for newbies in eCommerce businesses. That's all fine and nice while your site has low traffic. Much like buying bulk food, bulk bucket hosting is inexpensive and sometimes useful. You don't ask the provider what it has inside, and generally don't need assistance while hosting. You're on your own. You can dump your files into a bucket, connect your application, set permissions, administer it. It's all on you. The only things you get from the service provider are the hosting container bucket and a monthly invoice.
The trouble lies in the inherent inability to scale well. As soon as the site gets a spike by something like a mention on a popular news article, the web server may not be able to deal with the load.
Many mid-size web hosts guarantee 99.9% uptime. That sounds impressive, but that means that 0.1% of the time they can be down about 90 seconds a day – which is about 45 minutes per month. If you need 99.99% you'll have to pay for this.
Service Level Agreement or SLA is a document where terms of service are usually stipulated. The document details the fine print about how much uptime the service guarantees, how rapidly and efficiently the host providers will respond to an outage, and the terms of any compensations envisaged in case of the guarantee breach.
read more about a perfect SLA…
What is tailored managed hosting?
With a managed server, many things are installed and configured on your behalf. The server is already set up – operating system, control panel, scripting languages, database engines, and permissions – all is preconfigured to be secure. If your hosting is actually managed, you get a failover system, which is pre-configured and operates automatically on your behalf.
Managed cloud hosting should involve optimizations and performance enhancements by definition. If your hosting solution is managed by an experienced and knowledgeable admin team, servers and services are designed and configured to work together consistently to give you the best possible performance, highest security, and peace of mind.
Managed cloud hosting means that you don't have to be overwhelmed with hosting safety and security. Committing the server issues to professionals, you still have control over your data. However, you have fewer chances of making mistakes as you're now assisted by experts who themselves have already automated the toil.
Tailored hosting to cater for your business role
An eCommerce website is a huge venture involving many actors. Being an owner of a digital brand, a marketer, or a developer, why should you be concerned about hosting details? A better solution for eCommerce website managers is cloud hosting as it simplifies the process of scaling and tailoring your business leaving the free space for your actual job and business.
In managed cloud hosting for eCommerce web apps, all the technical details like caching including Full Page Cache for fast store performance, are already covered within any of the hosting solutions.
Our eCommerce-focused cloud hosting simplifies the overall experience and ensures optimal performance thanks to its in-built features.

| | | |
| --- | --- | --- |
| For eCommerce Agencies | For eCommerce Merchants | For eCommerce Developers |
| We manage servers of your clients providing safety and you can focus on your clients & their eCommerce stores. | We are in charge of scaling your store, whatever the size is going to be, you grow your business. | We offer GIT deployment, staging environment, or Production, you get your job done. |
| | | |
An eCommerce hosting solution tailored by Simtech hosting team for agencies, merchants & developers includes:
24/7 server monitoring and proactive support
PCI DSS compliance
Scalability
Availability
SLA
Free daily backups
Free migration
SRE customer education (for large-size businesses)
Perks you get with tailored cloud hosting
Your business is safe because
We dedicate extra effort to ensure server monitoring, server software updates, daily backups to a different data center, basic DDoS protection, configured SSL, and more. Our data-centers are securely protected from man-made and natural disasters.
Your eCommerce website is 99.99% uptime because
The cloud solution is powered by industry leaders. Traffic spikes won't crash your store, as hosting on the cloud allows scaling up and down within an hour without any site downtime.
You're ranked higher with search engines because
Cloud hosting offers multiple data-center locations to stay close to your clients. This will increase your ranking in local search and load speed.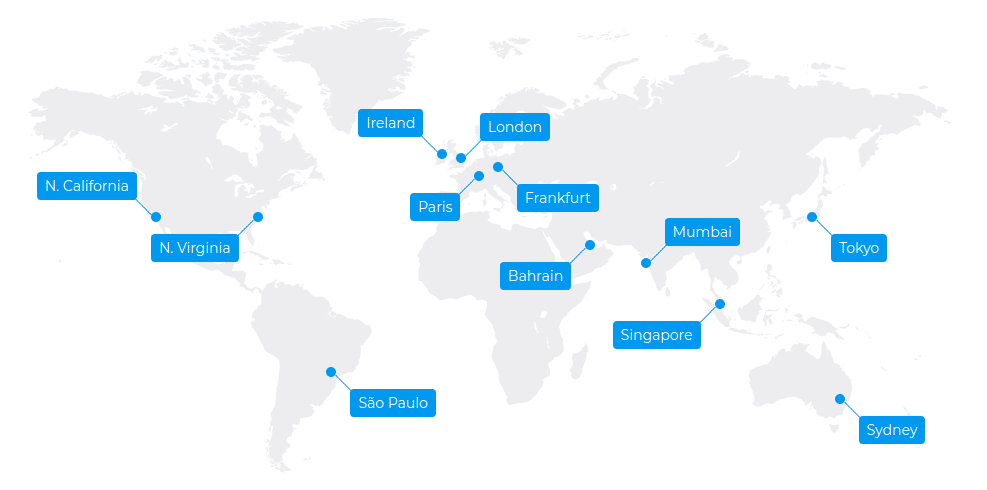 Closing
We offer a fully managed cloud solution tailored to your business needs. Not just any standard servers but a customized solution. That is precisely what our managed hosting is. A solid team of experts guides you from start to finish to reach the perfect result. Plus, hosting on the cloud makes the development process faster and safer – fewer errors and development hours will save your budget. Optimized server configuration can ensure higher performance without adding more costly resources.