PWAjet —
CS-Cart PWA Theme
A dedicated solution for Multi-Vendor and CS-Cart stores capable of leveraging engagement of mobile users with your online store to increase your sales.
Innovation for your business:
You get your ready-made Web App based on PWA and SPA technologies in 3 days.
Check out the PWAjet demo and see the speed and new features for yourself!
Leave your contact information and we will send you access by email.
Innovation for your business:
You get your ready-made Web App based on PWA and SPA technologies for 3 days.
It is quite often when online store and marketplace owners contact us to address us their concerns about:
The main reason for all these drawbacks is the UI / UX design made by a leftover principle for online stores on mobile devices. When creating an online store, the main focus was on the desktop version of the site. That is why it is difficult for your visitors to quickly figure out how to find the right product and make a purchase from mobile.
This often happens if you have no repeat sales at all, or the share of regular customers is much less than your primary customers. High competition in the pay-per-click advertising leads to a steady increase in Customer Acquisition Cost, and the lack of repeat sales forces you to spend the budget to maintain revenue at the required level. The low loyalty of your customers tempts them to make a buying decision in favor of your competitor.
Web App is one of the tools that helps to address the issue in a comprehensive way.
But regular web applications have a number of disadvantages:
In addition, they will not solve the issue with the mobile version of the online store.
Now, imagine that you have a comprehensive solution to resolve permanently issues with the conversion of traffic from mobile versions of your marketplace or online store. What if this solution is your chance to appear on mobile users' screens to be with your mobile audience 24/7 ... Such communication will help to improve the loyalty of your customers, raise repeat sales and the Average Order Value.
That's why we created PWAjet. This is a web application and a mobile theme at once that can be installed in CS-Cart and Multi-Vendor as a regular add-on and configured for 3 working days.
experience of development for eCommerce projects
865 hours of product testing
What do online store visitors feel about PWAjet:
High loading speed of an online store/marketplace on mobiles and lower bounce rate
No Internet connection required to load an online store - a handy solution to use in subways, in the countryside or in the remote areas with intermittent connection
Visitors can share a link with a product they like with their friends through instant messengers or social networks
Automatic update that is installed without your participation
Better user experience: Shoppers can start a purchase from their mobile on their way home, continue and complete the purchase on their tablet in the evening over a cup of tea. Or check the order status wherever they are
Installation on the desktop from store in 1 click.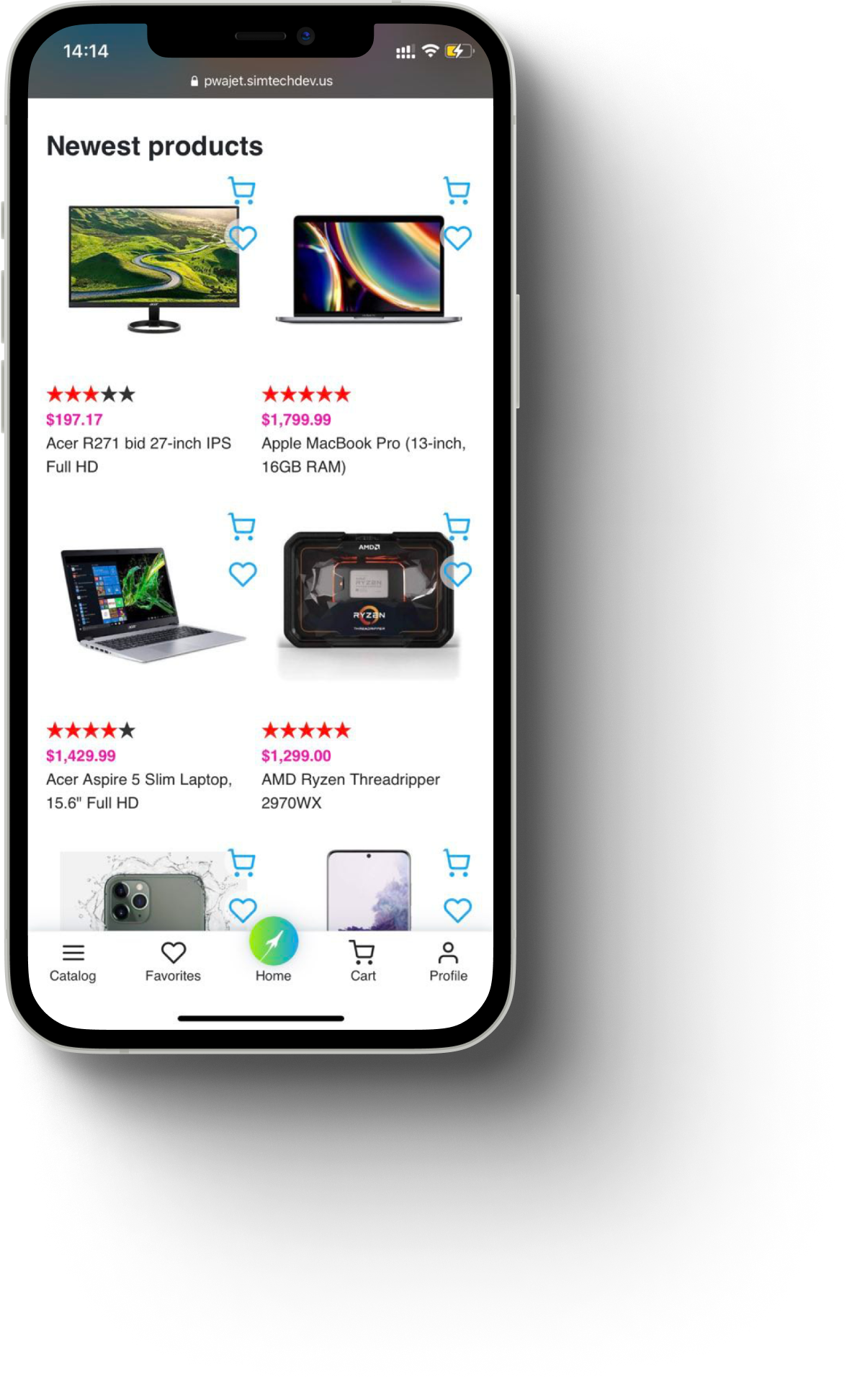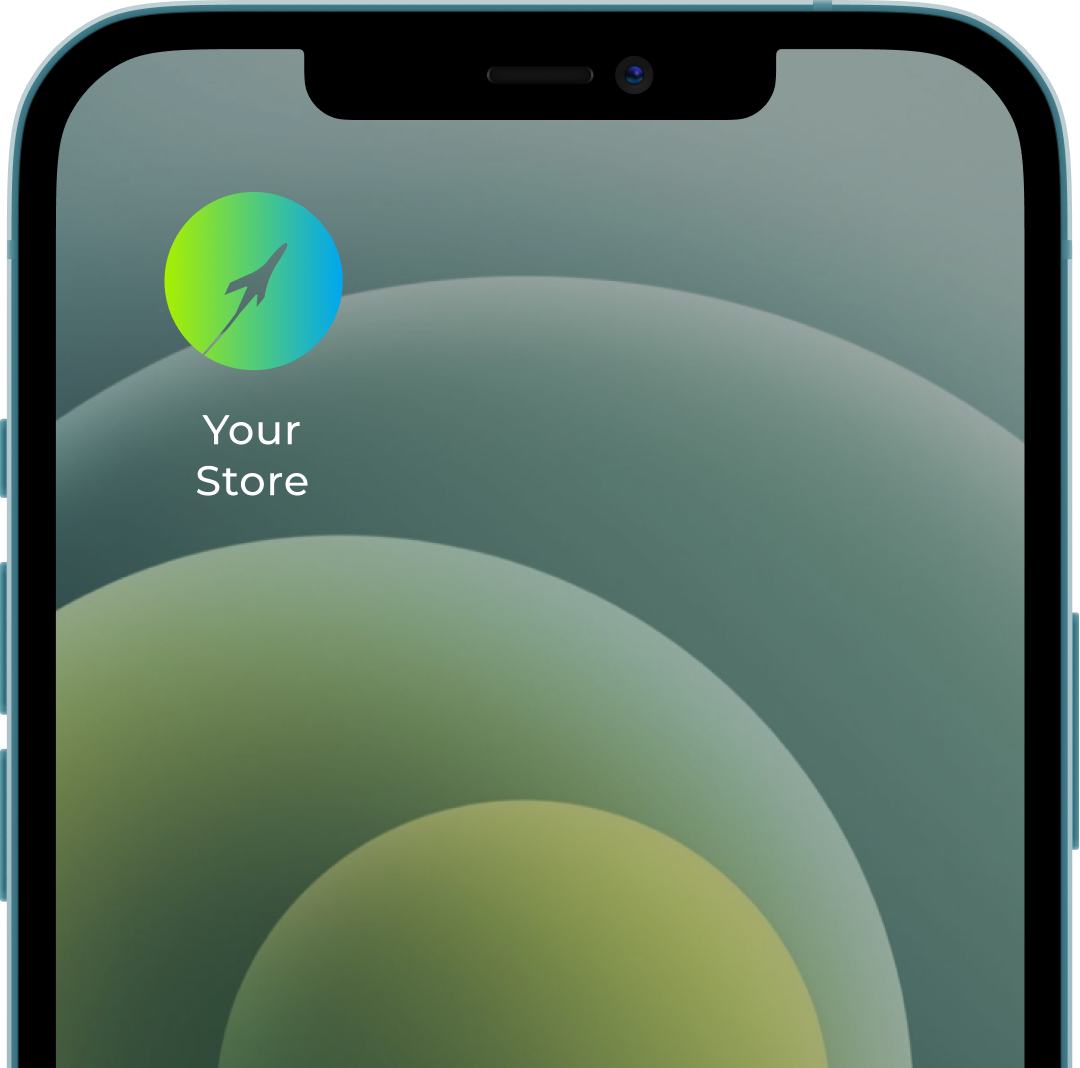 What business task does PWAjet solve:
New sales channel
Improved customer loyalty and a large base of regular customers
Increased number of orders made from mobiles
High Lifetime Value – customers stay with you for a long time and make repeat purchases
Low Customer Acquisition Cost – you can easily retarget mobile users who visited your online store/marketplace but abandoned
SEO
Supports automatic updates
Сonsumes 5 times less traffic and loads up to 5 times faster*
Is lightweight
Supports Cross-Browser compatibility
Works without Internet connection
Works on various platforms: Android, IOS
Can be added to the mobile Homescreen via:
1. link
2. App Store/ Google Market
*Min. subscription period is 3 months
What you get as a result:
A ready-for-use Web App and a mobile version for your online store/marketplace for 3 days
Priority support and access for updates
Saved time, cost, and efforts for development of a web application
High profit from mobile traffic