We have great news! An amazing Gift Registry add-on for CS-Cart is ready for your online stores.
The Gift Registry add-on enables you to create a unique place in your store where customers can communicate with each other. This will promote the store and extend the customers' community.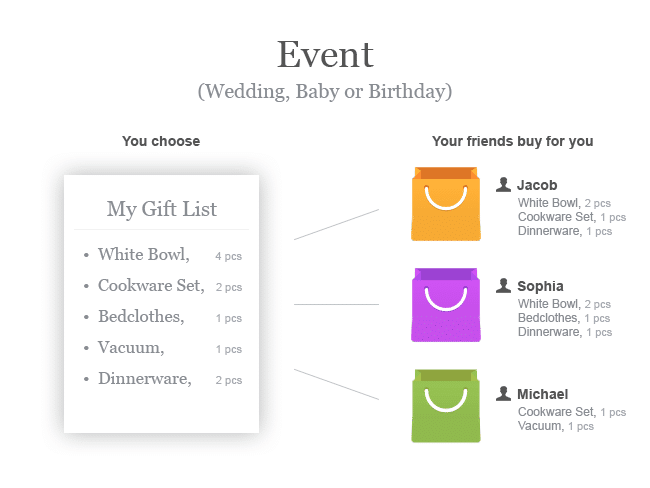 What is a registry service?
A registry service in the online store makes it easier for other users to give gifts on happy occasions. Here's how it works: a customer creates a wish list with products he or she wants to receive from the store and then sends the list to family and friends. Wish list recipients can follow the link and purchase products from the list. These products will be sent to the wish list owner.
Events can be public in the store or available via a password to certain users.
Unlimited number of events
Our add-on has some very useful features, such as an unlimited number of events for each user. Whether the event is a birthday party, wedding or baby's birth, people will always come to your store to find suitable gifts.
Convenient search box
The Gift Registry add-on provides a fast and handy search feature to make it easy for your customers to find the necessary events.
Easy moderation
Intuitive functionality allows store administrators to moderate events with little effort.
Learn more about the Gift Registry installation and set-up instructions in the Simtech Development Documentation.
Buy now!
The Gift Registry add-on for Multi-Vendor is now available on the CS-Cart Marketplace for just $75.
Please note that the add-on is compatible with CS-Cart and Multi-Vendor 4.1.2 and above.
______________________________________________________________________________
Feel free to leave comments about how we can improve our add-on and share your ideas about new ones.
Follow us on Twitter and Facebook to get the latest Simtech Development news.