NFT Marketplace Development
Start your own NFT marketplace, create and earn with our engaging solutions designed for selling digital assets from drawings to collectible sport cards. Quick launch and endless growing potential with an expert NFT marketplace development team.
NFT Marketplace Development Services 
Benefit from our global expertise to grow your online presence and customer reach with blockchain technologies.
An NFT marketplace website is a blockchain online trading platform that allows you to store, sell and buy non-fungible tokens. The functionality of such a service permits users to create their own NFTs. To do this, special smart contracts add metadata to each new asset and specify all the necessary parameters, including the name, inseparability and address in the blockchain. After that, NFTs can also be put up for auction or at a fixed price.
Recently, the list of supported cryptocurrencies has expanded significantly, but Ethereum remains the most popular. The list of wallets also differs from site to site, but almost all of them work with MetaMask and Trust Wallet.
Create a user-friendly NFT marketplace with a blockchain-based crypto wallet with us!
NFT Marketplace Business Models
Tech Stack and Standards for NFT Development
NFT works mainly on the Ethereum, Solana blockchains or other blockchain networks. They are created by the ERC-721, ERC-1155, ERC 998, and EIP-2309 standards. We as NFT developers develop high-end NFT marketplaces based on CS-Cart Multi-Vendor. With this platform, we reduce go-to-market time and save money on development from scratch.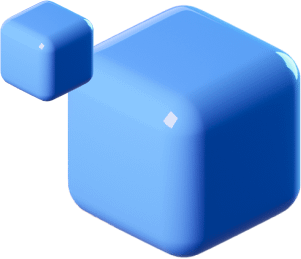 CS‑Cart software supports digital products, has in‑built product moderation features, can be easily extended with auction functions and integrated with crypto wallets, token protocols and smart contracts functionality. This makes CS‑Cart Multi‑Vendor a perfect choice for NFT development. 
Looking for individual solutions?
We will develop your website from scratch using popular frameworks and cutting-edge technologies including headless development and Laravel development. Duration of development depends on choice of platform and list of services you are going to integrate. Design is also very important in the NFT industry. We in Simtech Development can launch an NFT marketplace in 100 days!
NFT Marketplace Development Process 
Discuss project requirements and choose technological stack
Develop, make integrations, test
Add auction features and smart contracts functionality
Integrate with token protocol and blockchain
Why choose us for NFT marketplace development
Entrust your project to a professional eCommerce development company:
years of experience in creating marketplace ecommerce platforms
days bug-free warranty period
full time marketplace developers
Our experts strive to provide first-rate services considering industry trends, best practices and business needs of our clients. Check out some of the cases of our happy customers.
Integrated Coinpayment crypto gateway, improved design for better user experience and made custom hosting solution for high website uptime.
Developed custom plugin to import products from popular marketplaces, connected Coinpayment crypto gateway and made design changes to seller storefront and product listing.
More business insights, hints & tips about NFT marketplaces in our blog.
FAQs about NFT Marketplaces