The constant development of ecommerce has led to the fact that the cryptocurrency payment method was introduced much earlier and has already proven its safety for both entrepreneurs and their customers. In this article, we will talk in detail about what is required to connect crypto payments on your Ecommerce website, be it an online store or a marketplace.
Crypto Payment prospects for an eCommerce business
According to Google Trends, the interest in bitcoin and other cryptocurrencies is now at its peak. For this reason, the number of ATMs that are located around the world is also growing.
Coin ATM Radar states that there are more than 1500 physical cryptocurrency ATMs in total located in 59 countries, and their number is growing every day. Technology-conscious business owners are aware of the growing demand to support crypto payments and are looking for solutions to accept Bitcoin and other popular tokens as a means of payment.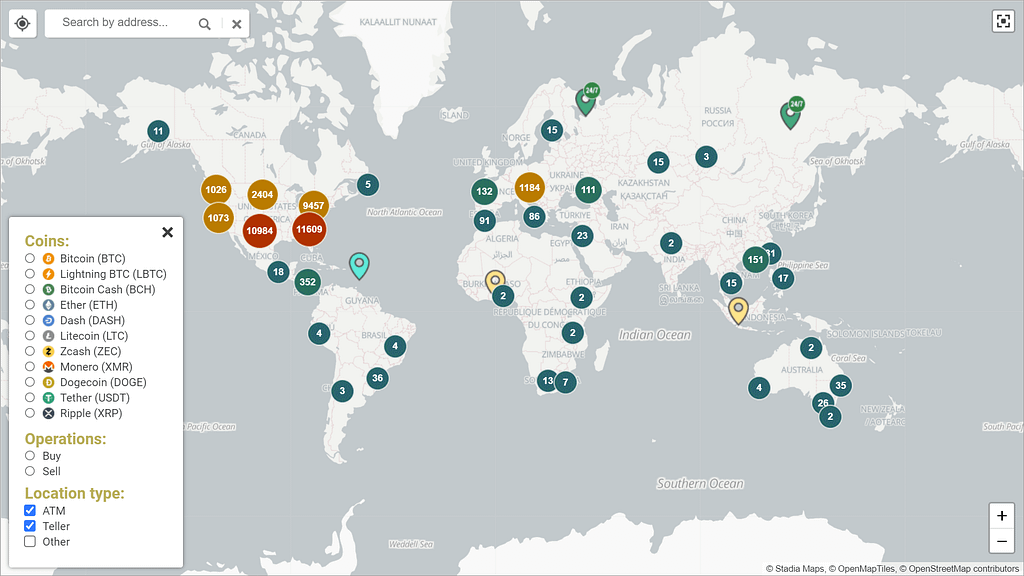 The use of cryptocurrencies is becoming popular for one more good reason – the more payment options an online shop or marketplace provides for customers, the more profitable the business is. After all, you can attract a new target audience, which for various reasons prefers payment only with digital currency, or increase the conversion rate.
Pros and Cons of Crypto Processing for an eCommerce website
Crypto Processing is the process of paying for products and services online using cryptocurrency. It has many advantages over other payment methods:
Acceptance of international payments – it is much easier to implement the ability to accept cryptocurrency payments from all over the world than to connect the processing of credit cards.
There are practically no payment risks – payment systems do not block your funds for opening disputes on transactions and suspicion of fraud.
No registration of individual entrepreneurs or legal entities — you can accept cryptocurrency payments as an individual, regardless of your citizenship.
Since the cryptocurrency does not have a physical expression, then, accordingly, it is not connected with the standard monetary or banking system and is not under anyone's control, including the government. There are pros and cons in this fact. For example, there are no intermediaries (banks) to conduct a transaction, so the commission is not charged, but refunds are also absent and you won't return your money if you accidentally send it to the wrong user.
Blockchain data cannot be faked or copied, because it is encrypted using cryptography, and stealing or hacking is not as easy as it might seem at first glance.
Crypto Processing workflow
The process of paying with cryptocurrency is very simple:
The user selects the necessary product or service in your online store or marketplace;
At checkout, the user selects cryptocurrency as a payment method;
The user selects a specific cryptocurrency in the form directly on the site, or on the payment page of crypto payment gateway;
The user receives a crypto wallet link to pay for the order amount and pays (for convenience, a QR code with the seller's details can be issued on the payment page).
Usually payment is made automatically after several network confirmations within 10-20 minutes. Depending on the service, the customer is offered different available cryptocurrencies to pay for the order. Bitcoin, Etherium, Litecoin and Tether (USDT) are among the most popular among such services now.
How to accept crypto payments on website online
Today, there are many online cryptocurrency solutions for businesses, allowing them to accept crypto payments.
Coinbase is one of the most popular as it allows it using as a payment gateway and as a regular exchange. It helps to convert from Bitcoin into fiat without the need to request a withdrawal. The service is free on the first $1 million of transactions. Thereafter Coinbase levies a merchant fee of 1% from then on.
If you want to accept not only Bitcoin payments, but also other cryptocurrencies, you should pay attention to CoinPayments. This payment provider has an integrated cryptocurrency gateway and currently accepts more than 75 altcoins (cryptocurrencies other than bitcoin, such as Ethereum or DogeCoin.), while charging only 0.5% as a transaction fee.
Among other popular cryptocurrency payment providers, it is worth mentioning BitPay and Cryptonator, the latter supporting not only Bitcoin, but also 10 altcoins, including Zcash and Dash.
CryptoCloud doesn't charge for transactions (1% for withdrawal). An additional special advantage of CryptoCloud is the ability to purchase cryptocurrency on the payment page. If a potential buyer does not have cryptocurrency on the wallet, he or she can quickly purchase it without going to other sites.
How to connect crypto payments to your online store?
The field of processing cryptocurrency payments is just beginning to develop actively, so at the moment there are not so many convenient services for making payments in cryptocurrency. As an example, we will consider the CryptoCloud service as one of the best options for accepting payments in cryptocurrency.
To connect to the service, you need:
Register an account – for this you do not need anything other than an email address.
Add a project to the system — in your personal account, you need to fill in some basic information about your project (link to the site, link to the successful payment page, etc.).
Choose a connection method – through a ready-made add-on for your CMS (site content management system) or using a structured API.
To conclude
Crypto currency connected to an eCommerce site, be it an online store or marketplace, allows accepting international payments in a matter of seconds.
Also, due to the growing popularity of using cryptocurrencies, for many, the process of paying for products and services in Bitcoin, Ethereum and other cryptocurrencies is becoming familiar. By connecting crypto processing to online shopping your project, you can significantly increase the conversion to payment and improve the financial results of your project. Embracing the ability to accept bitcoin payments can further enhance the versatility of your payment options.
USE CASE 1: Pay with crypto on Crypto Emporium
Since 2019, the Crypto Emporium project consisting of a team of cryptocurrency experts and international procurement specialists, accepts payments in crypto for purchasing all kind of goods: from a diamond ring to a house.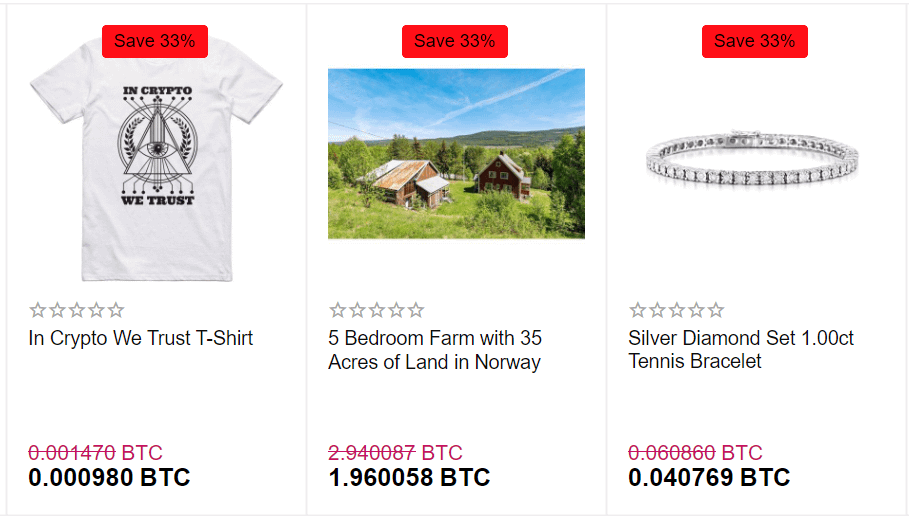 We developed an add-on that enables the ability to display prices in cryptocurrencies and accept the payments via the Coinpayment crypto payment gateway.
USE CASE 2: Cryptocurrency support on Wimkle
Unique proposition of our marketplace is supposed to be the option to pay for all products in cryptocurrencies (for this bit we are already in the hiring stage of the company with main focus on the crypto space).

Wimkle project owner
We connected the Coinbase payment platform to the marketplace and reflected this new option on the storefront.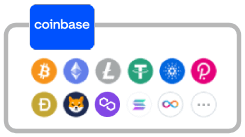 Sellers can set their cryptocurrency payments at the moment of registration and earn Bitcoins or Ethereums by selling their products on the Wimkle marketplace.