Custom eCommerce Development for CS-Cart and Multi-Vendor
15+ years of stores and marketplaces development for startups, midsize, and enterprise eCommerce projects all over the world.
Extend your CS-Cart website with new custom eCommerce features
Each busiiness is unique and requires different approaches based on your growth strategy. We turn your business ideas into reality with endless CS-Cart/Multi-Vendor customization capabilities.
Default functionality is not sufficient?​
Boost your website capacity or launch an online-store/marketplace with us.
Modular eCommerce development
We develop modifications of your online-store or marketplace as add-ons. This means you can switch on/off new features with ease.
No matter the size of the project, every customer's request in Simtech Development undergoes the consequent stages from the Idea to the Warranty period. We guarantee you an honest, open, and individual approach at each stage.

We love our customers feedback both kind words or criticism.
It helps us provide better eCommerce services for you

Matt Marchetta
spyre.com.au, Australia
Our project manager was friendly and very helpful! Whilst sourcing a web developer, I wanted to make sure I would be working with someone who had proven expertise in CS-Cart. Simtech Development was an obvious choice, and I've since been working with them successfully for the past 2 years. Unlike many other agencies I've outsourced to, Simtech understands the importance of transparency and management workflow, offering a higher standard of quality assurance and a friendly, responsive team.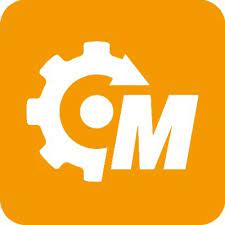 Diego Stephens
mercadoequipos.cl, Chile
They have exceeded all stakeholders expectation In my experience with outsourcing companies, Simtech is by far the most professional and structured. The coding and project management provided by Simtech Development have exceeded all stakeholder expectations, helping them to adapt an out of the box product to completely fit their needs. Their team works hard to hit all deadlines and communicate openly about their progress.
Kathryn Dwyer
Founder, Witchsy.com
Absolutely different approach Normally when we work with developers I have gotten a sense they are not interested or invested in making a project truly succeed. It seems like there's an attitude of paying to get the bare minimum done, but with Simtech it's been COMPLETELY the opposite. You can tell they are really willing to put the work in.

Yamir Palmo
Falymusic.com, Faly Music
Their knowledge about our e-commerce solution was very impressive The only integration that 100% worked and reached our expectations of security was Simtech Development's one. This development was one of the best decisions that we made, the sales increased by 150% in one month alone! In the next 3 months, we sold almost 80% of what we sold for the last year!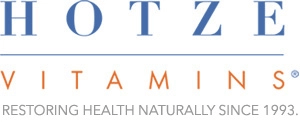 Kathy Potter
Hotze Vitamins, United States
Easy and pleasant! These guys are very easy to work with and able to work with minimal specifications producing exactly what you need. Every interaction was professional, easy and pleasant! I'm impressed with everything they have done so far and the end result was an extremely excellent product and I would use them again in a heartbeat!

Davron Christian
CEO of Northskull
It was a pleasure working with Simtech Development We opted for the dedicated service as this allowed us to work closely with the programmers and as a result our large and complex project was completed in good time and to a high standard.