It is impossible to talk about business development ignoring the constant competition with companies offering similar goods and services. The hardest part is competing for customer attention for young brands that are not yet so popular.
However, they have clear advantages that allow them to compete with major competitors and market players.
Find and occupy your niche
Large brands release products that appeal to the widest possible audience – so they continue to be large. Unfortunately, because of this approach, large players often overlook the needs and interests of individual consumer segments. Focusing on a specific niche of buyers, rather than trying to immediately win the sympathy of the majority, can be a winning strategy for a small, start-up brand.
When deciding on a niche, it is important to take into account the main market trends and what product categories are in demand right now. To do this, you can turn to research from open sources or analytics tools like Google Trends or Yandex.Market Analytics.
Team up with other small brands
Collaboration is a popular way to promote. While companies like Starbucks and Spotify are launching affiliate programs rather to emphasize shared values ​​and maintain high visibility, smaller brands can do the same, only for the purpose of exchanging customers.
For a collaboration to succeed, look for a brand that sells the same target audience, but is not a direct competitor. For a brand of herbal teas, this can be handmade chocolate, for candles – natural soaps and body oils. Affiliate discount, joint raffle in social networks, release of a common limited line of goods – there are many options for joint cooperation.
Establish close contact with customers
As a rule, large companies are impersonal, so a small brand has a chance to show its face, literally. A business owner is the best marketer: tell the story of your brand in the first person on the website, show yourself in social media posts and stories, hand-sign a stack of thank you cards for customers. More than two-thirds of buyers are willing to spend more if they had contact with someone from the company before the purchase, not necessarily personally.
Give feedback
Customer support is often the weak point of large companies. In an effort to optimize resources and standardize processes, large companies use long FAQs, chatbots and script dialogs.
And although many buyers are already accustomed to receiving an automated response in response to their request, 86% of them still prefer to communicate with a person. A lively, personalized and empathic approach to communicating with customers can be your advantage against the backdrop of templates for large companies.
Make your customers brand ambassadors
Recommendations are still important for shoppers, especially for the younger generation. 63% of Edelman survey respondents aged 18-34 say they trust reviews and recommendations more than a brand's stories about itself. All this is a great reason to turn your clients into ambassadors.
Start small: ask to share your purchase on social media in exchange for a discount or bonus on your next purchase. The reviews of the most satisfied customers can later be used as content for your company's social networks – the main thing is not to forget to get consent in advance.
Follow the principles of sustainability
Food, household chemicals, cosmetics, clothing and footwear, baby products and repair products are the most popular categories in which shoppers are looking for sustainable products. The trend towards sustainable production and consumption is pushing brands towards "green" positioning, but it is often difficult for large players to actually match it.
First of all, a potential buyer always looks at the cost and quality of a product, but at the same time, more than half of global consumers today believe that companies should think more about their impact on the world.
Follow trends and innovations
Large companies – big bureaucracy and a long series of approvals and disputes on anything. Small companies are organized differently. According to some social studies, more breakthrough and innovative ideas are often born within small teams.
This is attributed to the fact that during discussions within large teams, more disputes and disagreements arise, while small teams are usually more unanimous and look in the same direction. Use this to quickly try and introduce new approaches and technologies into your processes before they become mainstream.
Success stories and tips
Let's examine other recommendation of the well-establihed entrepreneurs.
#1 Be first to adopt trends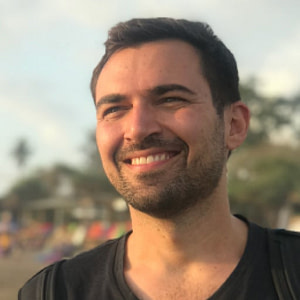 Many business owners are familiar with the advantages of being first to market. You can capture a large market share, earn press and media attention, establish pricing norms and more — in short, the early bird gets the worm.
One way to consistently be first to market, and to outpace the competition is to watch trends.google.com. This site has 16+ years of Google search data based on relative volumes, and also reports upcoming trends.
I watch Google Trends and regularly search for topics related to our industry. For example, when COVID hit and local team building events disappeared overnight, I saw a "related search" for virtual team building that was quickly rising. Within 24 hours, we shifted to a virtual events model, and were the first team building company to offer these options for remote workers in a substantial way. Our competitors were close to follow, many within a couple of weeks, and even that delay gave us time to secure a lead.
Similarly, you can take a more intuitive approach to predicting the market. For example, in August last year we started preparing for virtual holiday parties. At the time there was no data that suggested an interest in this topic, but it seemed like common sense that many organizations would end up having their seasonal festivities online. This forward thinking paid off — we had events, marketing materials and similar ready early. I expect we run more virtual holiday events then any organization ever has.
In short, if you can consistently be first to market, then you can outpace competitors both in those new areas and in your core business.
Michael Alexis, CEO of TeamBuilding
#2 Offer exceptional lead magnets
I have worked in the Social Security Disability industry for 17 years. The way that it works:
A person applies for disability and SSA assists the applicant in completing their claim for benefits.
SSA also adjudicates the claim that they "developed" .
It's the government — who are we kidding — the claim never gets developed.
This goes on for (average) 3 years.
An attorney steps in after 3 years to assist the applicant.
The attorney develops the claim.
The applicant wins.
Are you thinking, "Why doesn't the attorney help the applicant with the initial application?" We are dealing with the government. Remember? It can't be that easy. SSA's rules prevent attorneys from helping and collecting a fee. Attorney could be sanctioned and lose their right to practice. That's until a SSA Disability Court Reporter steps in to save the day!
Just kidding, the pandemic helped. The rules changed during the pandemic — and my colleagues did not see the opportunity to pivot.
But I did! I used those new rules to streamline the process and now I offer a completely electronic claim building process. That may not sound like much — but remember we are talking about the government — the same one that hauled an old server from an Orlando warehouse to Tallahassee to handle the millions of new unemployment claims last year!
Spoiler alert: they have to take the site down every night and every weekend for maintenance.
Sorry. Back on topic. It did not cost a lot of money. Just a lot of creativity.
I offer exceptional lead magnets! One is an interactive form that determines whether or not a person is disabled.
I changed my branding to more personable and less legal.
I am growing my audience with content they are looking for.
Amanda McDonald, Founder and President, Unbound Disability Claims, LLC
#3 Make unique content
One thing I've done to carve a niche in my market is by using my own case study including videos, photos and experiences, to connect with my audience and make my content unique. Many sites use stock photos and content, so having mine stand out and be fully unique is one way I'm able to differentiate my site and stand out to buyers in my market.
Stacy Caprio, AcneScar.org
#4 Outwitting competition with a better product
At Konvi, we believe our customer facing product is the key to our success. We have strategically decided to build a data driven team that is not only able to build Konvi's technical product, but also analyse customer behaviour. We have decided to put the website out as early as possible, to get feedback. By acknowledging our strengths, we are targeting analytical customers, which we can understand well.
Ioana, Konvi App
#5 Have a different approach to customers
Chances are, you won't be the first at something, but you can set yourself apart from competitors by having a different approach to customers. For a small business, especially one offering services, the best way to compete with larger companies is to embrace being small and play it to your strengths. You're able to offer more personal service, or more tailored suggestions, or for products you can offer more flexible arrangements than what others would be willing to provide.
People all around the world are craving this sense of personal connection, and as long as you can come across as genuine and accommodating, the customers you land will become loyal for life. We've made this shift to give our clients in-depth suggestions based on their specific needs, and they notice the difference from competitors' generic rate cards and standard packages. Now that we're building this reputation, all we need to do is put forth a sincere effort to maintain these relationships and continue to build new ones as we scale in size.
Chris Baird, Managing Director of Seven Hills Cleaning & Milestone Marquees
#6 Do your best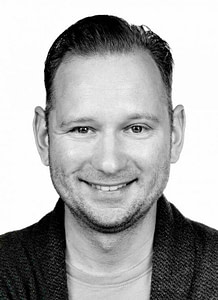 When I first started my business, I was very much aware that I wasn't the only one doing what I do and, as such, my number one focus was on figuring out what I can do better than anybody else. I realised that most of my competitors were expecting blind faith from their potential customers – which can be tricky when you're dealing with things like SEO which can be hard to quantify. Because of this, I decided that all of my pitches – and my marketing – would centre around being able to offer customers evidence of real tangible results. This allowed me to show potential customers the actual results which I had gained for previous customers and, thereby, enable them to visualise what I can do for them. This has become the absolute backbone of my business as it engenders trust with potential clients.
Milosz Krasinski, Managing Director at Web Consulting Company chillifruit.com
#7 Immerse yourself into competitors' life
Competition with online business is the same as competition in real life with a face to face opponent. If you are serious about it, you don't act compulsively and out of ego. You wait. You study them and see how they move, what their weaknesses are, what their patterns are and then you formulate your plan. For example; if you are selling the exact same product as 5 other stores; immerse yourself into those stores.
Maybe go as far as to make purchases and see how the process is handled. You want to see who they are and what they are about then you go to their customers and see what they are saying-read reviews, look at tags, etc. Take ALL of that information, and then see how you can be different. What can you offer that they aren't? Why would YOU pick YOU over them? This isn't something that you rush, but you also want to strike while the product/service is hot. May the force be with you.
Jes Grimm, Stealth Agents Public Relations
#8 Have the right team by your side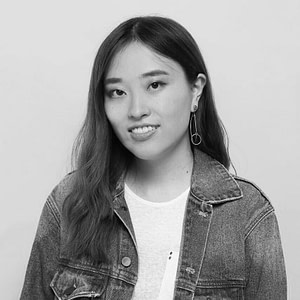 Learn from their mistakes. When you want to outwit your competitors, do not allow yourself to make the same mistakes as them. We think that looking out on their successes works but making up for their vulnerabilities and errors is better. This way, you will fulfill their shortcomings. Business is all about competition, being the bigger person in the industry. Thus, learn more about what you can improve your products while also avoiding what did not work for your competitors.
Also, listen to how they treat their customers. The first ones to always give an opinion about a specific brand are the clients. Hence, read reviews and research feedback left on this competitor of yours. Reflect on your actions whether they match theirs or maybe you are falling behind. What matters is you consider outranking your competitors. Strive harder until you feel content with your work performance.
And make sure to have the right persons by your side. If you aim to grow your business quickly, rely on the people around you. But, you must make no mistake in choosing who stays. The people you hire should have the same goals as yours. You have to be on the same page and move as one towards the success of your company. Excuses such as "I can't do it," "I'm not good enough," "I'm not confident in what we can do" are intolerable. The optimism should be there. As they say, with the right team, you fall and rise together.
Isabella Zhou, Marketing Lead at Trustana
#9 Focus on retention
To target a niche in a local/global market and beat competitors targeting a larger market, it is essential to study the market and know your audience. This will help you identify demand gaps and help you figure out your niche. Focus on your unique value proposition, which will allow consumers to quickly identify your brand and stick to it for the long run.
Startup founders should remember that their most important resource is time. Save your time by delegating less critical work to your staff and focus on solving more complex problems.
Every business wants to grow quickly, which is understandable, but your primary attention should be on customers you already have. Work on customer retention, which will guarantee you consistent business from existing customers.
A marketing tool I would like to draw your attention to is Hubspot. It's an excellent all-in-one marketing software which will help you in marketing, sales and it has a CRM software service available too.
Avinash Chandra, Founder & CEO of www.BrandLoom.com
#10 Use the rule of 4
There are four very effective ways to outwit and out position your competitors. To enact them, there's no out of pocket cost. However, for these approaches to be successful, it will take time, analysis, and cunning to implement them correctly:
1. STUDY YOUR COMPETITORS' OFFERINGS
By carefully examining your competitors' websites, interviews with their key executives, and the news coverage that exists about them, you'll gain a keen awareness of their goals, strength, and overall capabilities. You'll also get a sense of their weaknesses as well as the opportunities that they're ignoring, not understanding, or aren't pursuing.
2. STUDY YOUR COMPETITORS' BUYERS
If your competitors have case studies on their sites about work that they've done for their clients, review this information. Also look to see if they have a client list on their sites. Once processed, you'll gain an in-depth understanding of the needs/goals/challenges of prospective buyers and how your offerings can be a solution for them.
3. READ REVIEWS ABOUT YOUR COMPETITORS
Try to uncover reviews from satisfied and unsatisfied clients of your competitors. This deep dive will give you ideas of how your approach can improve and potentially scoop up clients that have been soured by their experience with your competitors.
4. DETERMINE YOUR "FIRST AND ONLY"
If your offerings are the same as or just as good as your competitors, it will be difficult for your firm to gain traction in the marketplace. However, if you can isolate the aspects of your offerings that are a "first and only" among your competitors, and – after doing your reconnaissance – you've determined that there's a significant need for the first and only that only you can provide, you'll be in a strong position to quickly and consistently ramp up your sales and build your business.
Rafe Gomez, a co-owner of VC Inc. Marketing
#11 Steal like an artist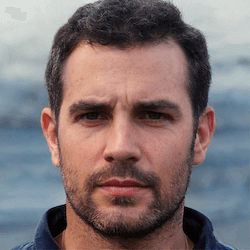 Go Hyper Specific
I'm a master electrician by trade, so I could have gone the route of say a home improvement blog to appeal to a larger audience. I didn't. Instead, I targeted the budding electricians market and provided tips and advice on how to succeed in that realm. While I may have lost out on general SEO, I certainly made up for it in the specific niche that I targeted.
Do What Your Competition Doesn't
I also looked at what my competition was doing, which was rather generic. Again, in that instance, I went a step further and talked about on my blog how to land an electrician apprenticeship. I didn't see that in my review of the competition.
Morph Your Competitors' Content
Do I look at my competitor's content? Yes. Do I steal it? Never. What I do is look at it and see what I can garner from it in order to craft a post or article in which I incorporate it but build on it using my personal experience. Is that unethical? I don't think so, considering the process I use.
Thomas Hawkins, Digital Entrepreneur, Founder of Electrician Apprentice HQ
#12 Track Competitor Email Marketing Strategy
Every brand and organization relies on email marketing because it is one of the best and affordable ways to generate leads. I suggest subscribing to your competitor's newsletter and review frequently. You will know how they will handle the whole process, from the sign-up process to the onboarding process. You get ideas about what types of content they are targeting, how frequently they are sending emails? What's their copy like? All great questions, and luckily, you can find the answers to these questions.
Simon Dwight Keller, Founder & CEO, SDK Marketing
#13 Read reviews to understand frustrations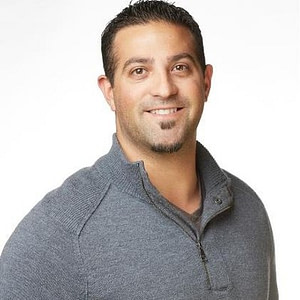 The best way to get ahead of your competitors is to provide a better user experience. Make sure that you deliver things promptly, have a great product, and package it up so it looks good. It sounds simple, but it's so hard for businesses to get the basics of eCommerce right.
Focus on making your product the best option on the market. Read Amazon reviews of your product and competitor's products to understand the common frustrations consumers have. You'll uncover a wealth of information in the comment section that you can use to improve your service.
Ian Sells, CEO & Founder at RebateKey
#14 Be unique
We always knew virtually all our competitors would be overseas. In our industry, rubber ducks, it is all about making them as cheaply as possible. We knew how to avoid being knocked off and to own our niche because we recognized that our competitors will always make things less expensive, but be reluctant to go upscale. Thus we bulletproofed our niche by creating the most intricate and uniquely designed rubber ducks in the world.
We even put each one in their own individually designed gifts box which no-one did. It worked. No one has ever entered our niche and we are considered the top in the industry having sold millions of them. They have been featured on The Tonight Show, Conan, and hundreds of media outlets worldwide while being voted one of the top 100 gifts by Entertainment Weekly. At the same time we created a whole new category of celebrity rubber ducks that had never been done before. The way to bulletproof your niche is to be first to market with a concept that has not been done before and to do it so well, then anyone trying to duplicate what you are doing is seen as a poor imitation.
We also did something else. Part of our line, our PVC free Good Ducks, is made 100% in the USA. We created a better mousetrap, a rubber duck without the dangers of latex or other unsafe materials and the only one made in the USA. It is considered by many the safest rubber ducks in the world for teething babies. We make them out of food and medical grade materials.
So bottom line, I don't see anyone doing what we have done thus we have outwitted our competitors. The key is to see what others do not see and bring your vision to life as quickly as possible while owning your niche through unique innovation.
Craig Wolfe, President of CelebriDucks
How to get the most
Instead of competing directly with big brands and trying to win the trust of the mass consumer right away, gain the trust of a specific segment of consumers. Corporations often ignore minority interests.
Make connections with founders of companies that sell their products and services to the same target audience – joint partnership activities can be an excellent source of new customers, and for both parties.
Be honest and open about yourself and your products and services, let the prospect get to know you and learn your story.
Show a personal touch and empathy by answering questions, complaints and suggestions from your customers in the support channels.
Use loyal customers as influencers for your brand by asking them to tell their family, friends, and acquaintances about your brand.
Try to find added value to your products and services in terms of environmental and social benefits. Consumers value brands that think about the impact they have on the world.
Keep up with the trends in your industry, test and implement new approaches faster than any large company, with no paperwork.
Stay vigilant to stay ahead of your primary competitors.