CS-Cart is ready to give you an excellent opportunity to expand your business with additional storefronts!
The main benefit of integrating Multi-Storefront Shopping Cart is that you can manage all your stores from a single administration center with full control over each store. All storefronts have a common database, but you can edit each one individually with the original design. The customer base and the catalog of these storefronts may not be related to each other. So, your customers shop on different web-stores, but all the information is collected and represented in a single area. It is very easy to add a new storefront with just one click of the admin panel.
Below we answer the top 5 questions from the CS-Cart forum to give you more detailed and specific information about multiple storefronts.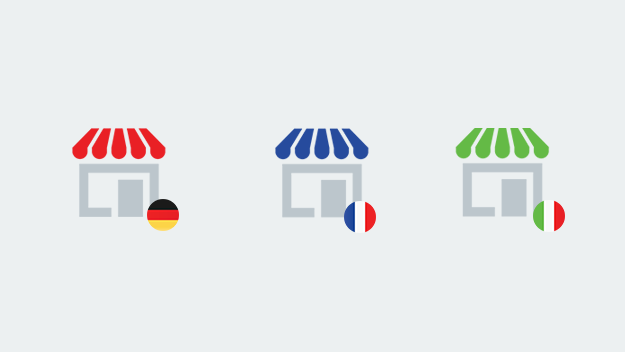 1. Can CS-Cart handle multiple storefronts where each storefront has a different language and the main store pushes the products centrally to each store?
Yes, if you have several storefronts, they can have their own languages. Moreover, if needed, they can share your product and user databases. In addition, payment and shipping methods can be common or different for your storefronts. Please note that all storefronts will be equal, so there will be no "main" store that will push products to others. And they will all be managed from one admin panel.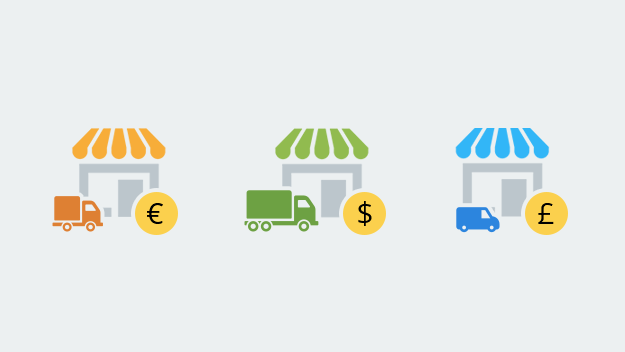 2. Can pricing, including quantity pricing and shipping methods, be customized by store (different prices in different stores)?
If you have multiple storefronts, they will function as separate stores managed from the same admin panel. So, it means that every storefront can have its own unique payment and shipping methods, design, product and user database (or share them if needed), and product prices.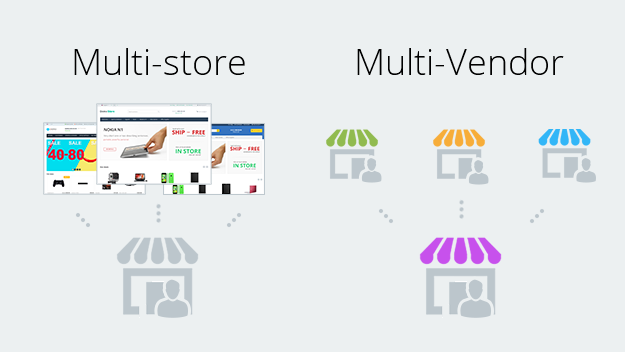 3. What's the difference between Multi-store and Multi-Vendor?
The Multi-store feature allows the administrator to run multiple stores at the front end with single admin access; thus, it works the same at the front end for all stores as it was working previously for a single store. Using the Multi-Vendor functionality administrator can add multiple vendors to sell a product and can map multiple customer accounts for the vendor. When a customer associated with a vendor logs into a store, then it will use the linked vendor portal automatically.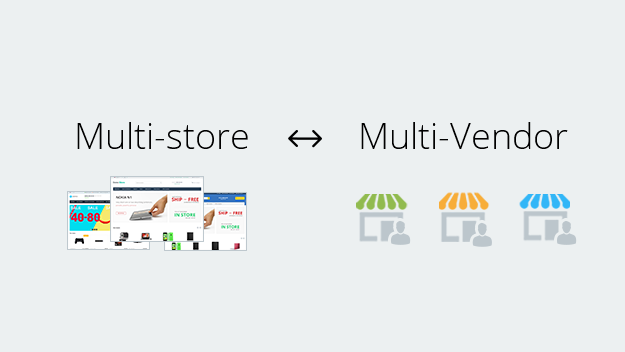 4. Is it possible to have both Multi-store and Multi-Vendor?
Yes, you can use these features simultaneously. Simtech Development has experience using Multi-store and Multi-Vendor together.
5. I want to share products between storefronts in a Multi-store setup. How does it work?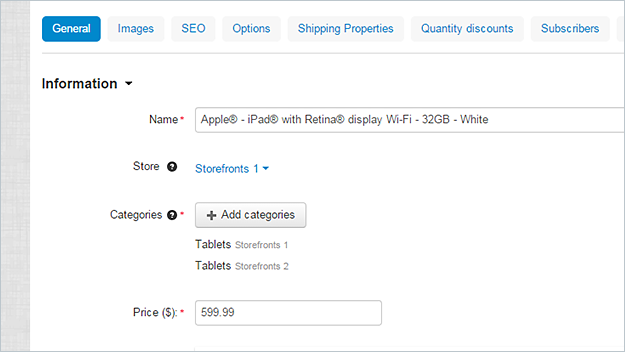 When you create an object (product, page, promotion, shipping method, etc.) in CS-Cart, you must assign it to a particular store. However, you can easily share objects among different stores. CS-Cart supports two types of sharing rules depending on the object type. The first one is invariable sharing, in which objects are shared among stores without any changes.
This rule applies to such objects as product features and filters, global product options, promotions, languages, currencies, and shipping methods. The second one is configurable sharing, in which objects can be shared among stores and have different properties in every store. For example, when you share a product, you can set a different price, description, and other properties.