Duplicate content is harmful to any platform. You should not have confusion regarding this terminology and its harmful effects.
No matter if you are doing it intentionally or by mistake, it always hurts your store's performance. So, you should avoid this practice to get efficient outcomes from your investment.
In this article, we will check how duplicating product descriptions is a threat to your store's SEO. We will also read how we can find duplication in our writings and make them worthy for readers.
What is Duplicate Content?
Many of us think that duplication means the copy and paste of the entire page content from other websites. But this is not the correct definition of it.
Duplicate content is also concerned with a copy of a small piece of content. So, you can say that if you are copying a single line from someone's website, you are duplicating his writing.
Sometimes, it is unavoidable for a writer to write unique words for his store. It happens when you are dealing with some specific terminologies of the product.
In this case, you can cite the actual publisher from where you are getting information.
Product Description
A product description is a special set of statements that are written to engage the reader. It is used to describe what the concerned product is and why the buyer should have to get it.
Actually, it is a marketing copy for a specific product. Sometimes, there is a chance that you will write a duplicate description for a product.
It happens when you are writing a similar product to other eCommerce stores. There are many examples where you cannot write a unique description.
You always need to copy some words from other stores. These words should not be avoided because of their importance to the product.
The question is how bad it can affect your store's SEO. In the following lines, we are going to discuss its effects on our store's performance.
How does duplicate product description affect eCommerce SEO?
Duplicate product description is harmful for SEO and affects your efforts badly. The most harmful result is the de-ranking of your store or product.
The search engine will not let you rank in the top search results with this type of content. It will never support your store and keep it away from its first pages.
The reason why it does so is the duplication among different web pages. Sometimes, a writer provides a description that will interact with your store's pages that is internal duplication.
Also, your writings may have identical descriptions with other store's pages that are termed external duplication.
In both cases, the search engine will get confused between pages. It will try to check which page the search engine should rank and which one it has to skip.
The algorithm of a search engine will not be able to conclude 100% authentic results in this case. No matter whether you were the first to write on that specific product or not, you will always have some threats.
Therefore, you should always write your product descriptions in a unique and informative way. It will enable you to rank on upper results and get more sales.
In short, duplication in your writing will affect you badly. So, your investment and work might be in danger if you are publishing content without proper checking.
Some people try on their own to overcome this problem. For this, they use multiple techniques but many of them may be harmful regarding SEO.
For instance, some people use excessive keywords and related terminologies to avoid duplication. This will not boost the ranking of a store but reduce its speed.
The excessive keywords will de-rank your website as search engines will look at it as spam. A writer must have to overcome this problem.
Check Plagiarism
First of all, you should analyze your descriptions to check for duplication. It will be better to choose the right tool instead of a common one.
Here is the best plagiarism checker free that you can use efficiently. It is perfect for checking duplication because of its multiple features.
Being a writer, you will find it efficient and easy to use. The interface of this tool has made it user-friendly to keep them engaged with it.


You simply have to copy and paste your content in the text box. The tool will check it for plagiarism/duplication and show you the results instantly.
It will provide you 100% authentic results to avoid any problem regarding your store's SEO.
Tips to write unique product description
To avoid such problems, we have researched comprehensively. Here are some tips that you can follow to write unique product descriptions.
Always keep your audience in mind while writing. It will enable you to write according to their mindset and level of thinking.
Be unique and comprehensive for a specific product. You can do it by generating new ideas regarding that product.
Write in your own words. Look as a buyer first before starting working. It will enable you to understand the needs of the customer and write efficiently.
Do not try to be more promotional because it will enable you to get some duplicate words. Always try to get informational writings according to your product.
Make a layout first to determine what will be your flow while writing about products.
Use bulleted points to describe the features of a product. It will leave a good impact on the reader and minimize the chances of duplication.
The Final Note
From the above section, you should try to avoid duplication first. After writing the content, you can check it with the above plagiarism checker.
By doing this, you will be able to write unique product descriptions and rank on higher results.
About the author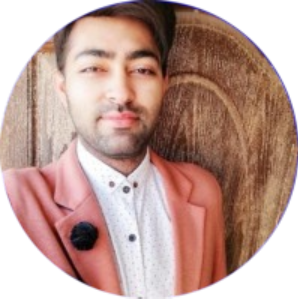 Asad Shehzad writes SEO articles for online business marketers and SEO tools users to make their Google rankings surge. His articles have appeared in a number of websites i.e., eLearning Industry, Calculators.tech and Inside Tech Box. He contributes articles about digital marketing, SEO techniques, and tech regularly to Prepostseo.com
---
Disclaimer: This is a guest-post written by eCommerce experts to share their knowledge with the readers of the Simtech Development blog. The Simtech Development company bears no responsibility for the visual content (video and images) of the provided article. If you think this content violates a copyright or trademark, send us a letter to marketing@simtechdev.org. Our team will review your report and take any necessary action.
---
You may be also interested in reading