Affiliate marketing has proven to be the most cost-effective way to generate a steady stream of new customers.
Previously, CS-Cart store owners could use the full potential of the only affiliate solution available on SimtechDev marketplace – Affiliate and Referral add-on – which was good mainly for huge marketplaces.
While eCommerce trends keep changing, we stay committed to building products in line with the business demands of our customers and our latest response to their emerging needs was the Affiliate Light add-on, oriented toward small and mid-size marketplaces.
If there is still uncertainty behind which of the two add-ons – Affiliate and Referral or Affiliate Light – to chose for your eCommerce, in this post, we explain the key differences that separate them.

Here is a table with the essential features of both plugins.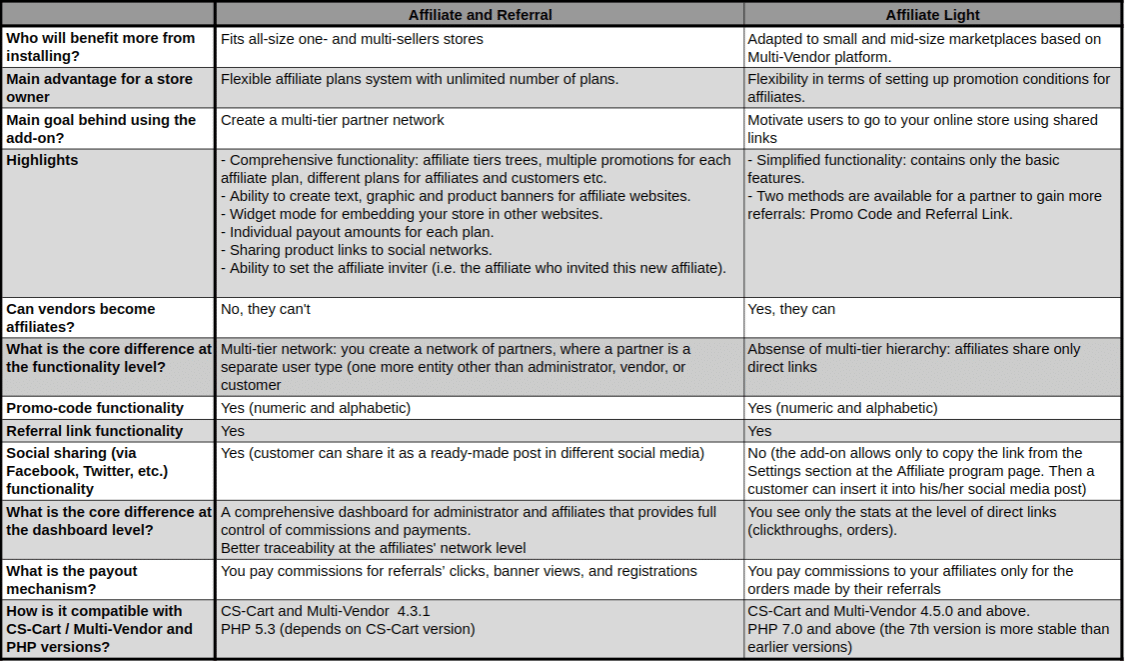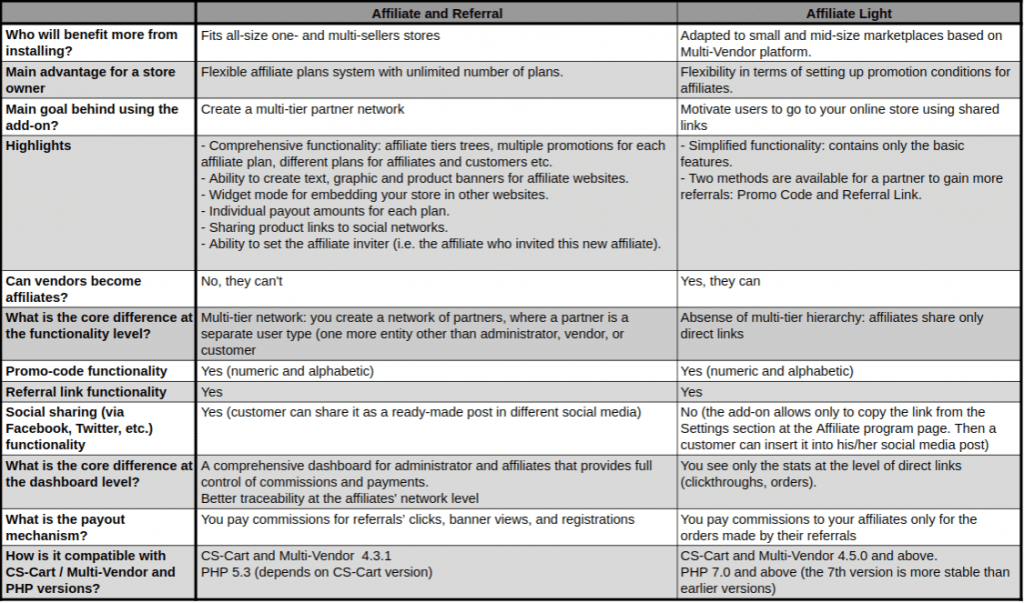 Closing
You can choose a plugin on your needs.
If you do not have a complex affiliate program with many levels of users and various bonuses, the Affiliate Light add-on is your choice.
If your goal is to build a strong partnership tree and track each and every transaction within your dashboard, decide on the Affiliate and Referral add-on.
Whatever your selection is, we can always help you to improve your store by expanding the standard functionality. Tell us your pain and we make a unique offer fitting your online business only!