If you are reading this article, most probably, you're a CS-Cart user. So you know a thing about web hosting. Anyway, let's summarize what types of hosting are most common, why we state that our hosting suits you.
What is web hosting?
A web hosting is a service needed for the website or webpage to be viewed on the Internet. Web hosting companies are like the owners of real estate you rent. Instead of physical real estate, they own servers. These servers are divided into spaces that are for rent. Just like apartments can be of different square footage, web servers can have different sized spots for rent. Which one you need depends on how large your site is. Shared and VPS cloud hostings are most common ones among our customers. What are they in a metaphor way?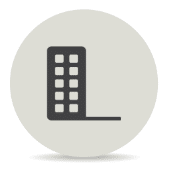 Shared hosting is like an apartment where you rent a room. Everyone uses the same resources. If anyone is over-using a resource, it affects the others on the server. This is the cheapest and most common type of hosting. Many people start out on a shared hosting plan. It may suit simple company sites, but not eCommerce online stores, which require strong security and extendable server environment.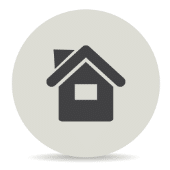 VPS (Virtual Private Servers) cloud hosting is much like a townhome. Each account is like its own home unit. They each have their own resource allocation and much more control over their site environment. Cloud servers are rapidly becoming the mainstream in the web hosting industry.

Why our VPS Cloud Hosting?
Simtech Development works in close cooperation with the first-hand CS-Cart developers and our AWS Hosting is for CS-Cart platforms only. These two factors provide for high-quality services and cover all the details involved. You know, the devil is in the detail. We offer:
CS-Cart oriented Amazon Cloud Hosting – hosting from experts in CS-Cart solutions.
Expert technical support – quality support from CS-Cart specialists.
Full server maintenance – we take off your head the day-to-day IT maintenance.
Free migration – free and fast web hosting transfer for you.
24/7 monitoring – ongoing monitoring guarantees in time identification of database issues, CPU overload or excessive memory usage.
Daily backup – we keep 7 consecutive backups of your account to ensure no data lost.
Backup Restore – if necessary, any of the 7 backups will be restored at your request.
Amazon CDN support – content delivery network (CDN) delivers a faster loading by bringing the content closer to the website's visitor. CDN stores a cached version of its content in multiple geographical locations (points of presence, or data centers).
99.99% uptime – we ensure maximum availability.
Amazon Firewall – protects and defends your system, filtering both inbound and outbound traffic.
It would be a long list to enumerate all the features of AWS hosting here. So only the killer-features were highlighted above. Check out all the features and the pricing plans on our website.
Let's stay in touch.