An expert is the one who cannot pass by a fine thing without thinking how to make it better. So we are. Looking around a vast number of CS⁠-⁠Cart based online stores on the Web, we cannot sometimes conceal how proud we are for a well-customized website. However, for some unknown reason, another feeling comes telling how perfect this online shop could be after the finishing touches of a master's hand.
This post deals with a few examples of how a good CS⁠-⁠Cart shop might evolve in a great one.
Burford
The first in line is Burford, a single seller's website offering goods for garden and home: plants, garden tools, furniture, cushions, home furniture, kitchenware, lighting, and much more. The website is showcased on the CS⁠-⁠Cart official website, and we've got interested in what the store actually is.

What is good?
The website is well organized and set up. The products are accompanied by thorough descriptions and lovely product pictures.
It actively participates in social life and promotes its activity through the website. Social proof is the key to online success. So, don't underestimate social net buttons and promoting your public events and physical stores like the Burford does. There is a nice Instagram feed widget in the lower block of the website.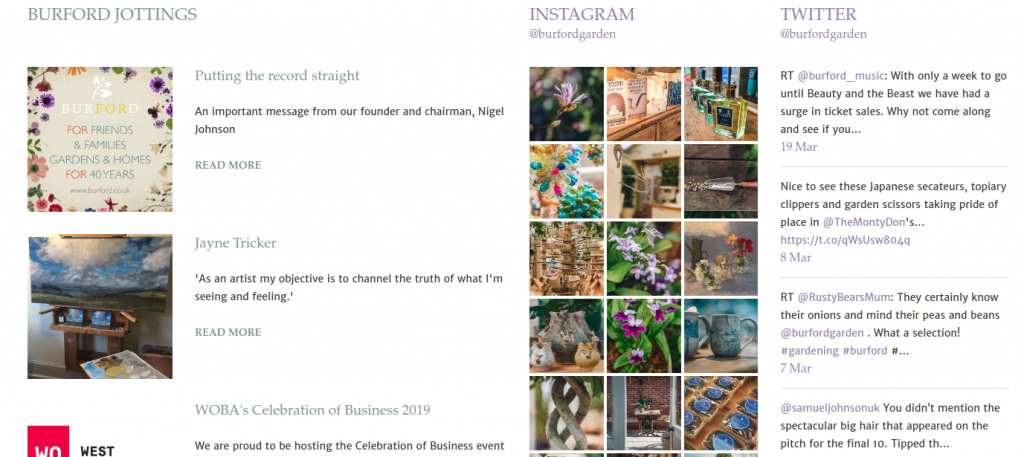 Showcasing your Insta feed on the storefront is a wise decision! The Instagram Feed Widget adds social activity and helps to raise a community around your brand, let you share your followers' photos on your own profile building trust and increasing efficiency.
The Simtech Development Company has recently released a plugin to reproduce this functionality. If you are a CS⁠-⁠Cart based store, why not to try a solution developed in accordance with strict CS⁠-⁠Cart coding rules for a seamless add-on operation and easy further customization?
What can be better?
Although the webshop has a good-looking appearance, there is a place for improvements.
The store is lacking filters and some select boxes on product pages do not work properly. The wishlist and add to cart will work better on the category page.
The current version of CS⁠-⁠Cart is a little bit obsolete. It does not influence anything except safety, SEO, and website speed. So, if you care about security, check your website performance too and get the improvement advice. It is absolutely free! We, at Simtech Development, usually recommend our clients upgrade and if you are not confident in your powers, entrust this job to our specialists to avoid any data losses or incompatibility of customized extensions running on the new platform version.
N-DUO-CONCEPT
N-DUO-CONCEPT is a glam online shop selling luxury garments by well-known and new designers. The storefront pleases the eyes with soft background and appealing banners prompting to rush and buy immediately. Many entrepreneurs come to us with only one request: 'I want something like this'.
What is good?
The homepage is the face of any shop. You can think about a similar design and start with the main page of your website. We've already implemented similar designs and it won't be an issue to make something quite similar.
A call-to-action wouldn't go amiss to raise usability. Think about enabling a 'Shop Now' button, for example.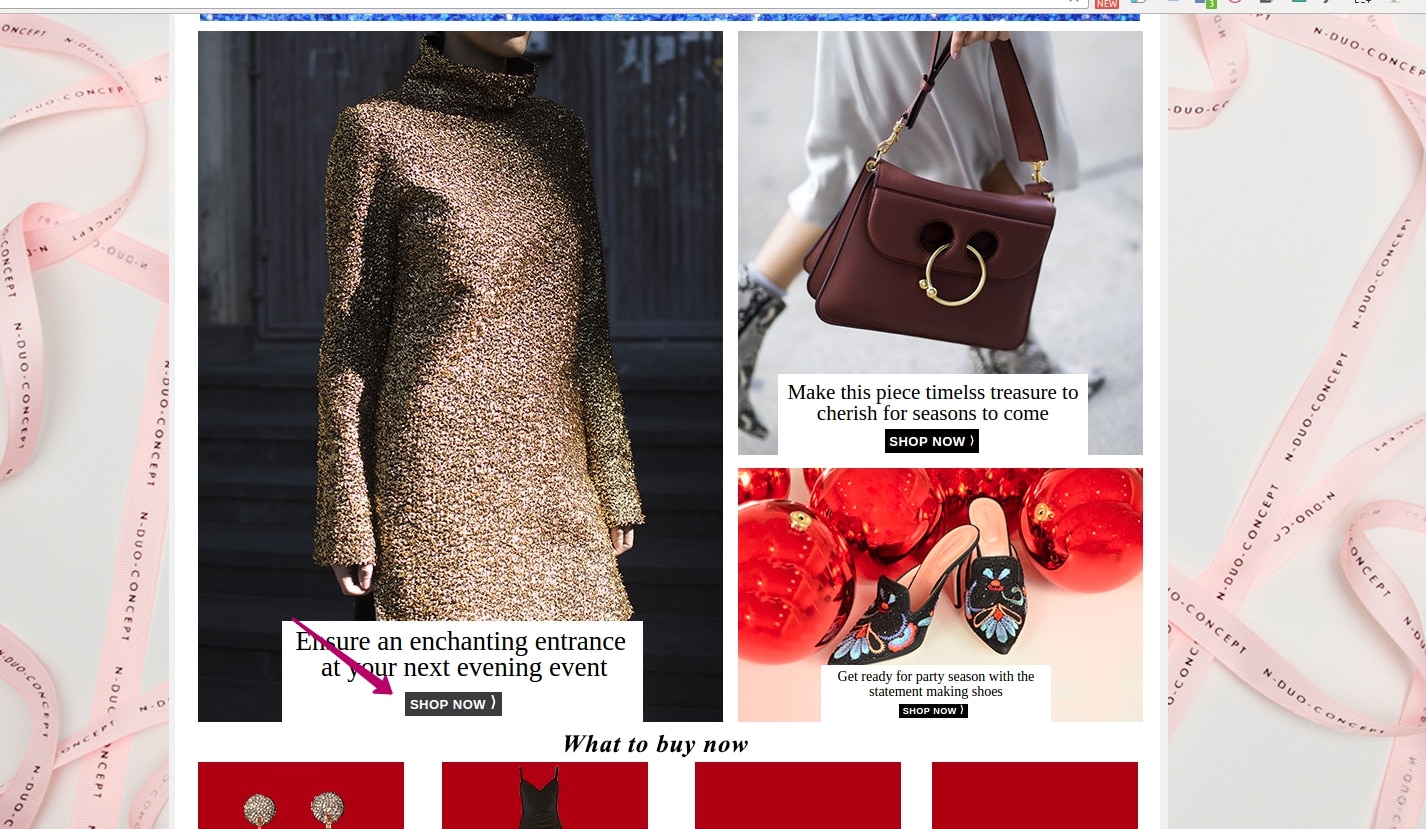 What can be better?
The website should have a mobile responsive design as today's web surfers especially the fashion addicted ones look from mobile. The color filters will better serve the UI if implemented as icons, not the text.
Haven't you think about how your business area is reflected in the website design? It is not only about the external look of screen and buttons, but a proper arrangement, too. A proper UI makes the user path to basket short and simple. Our designers already reviewed hundreds of CS⁠-⁠Cart-based websites and recommend the best practices on how to make things more efficient. By requesting the design audit from us, you will get a paper with all nuances you can take into account to make a profit. And if after reading the report you wish to entrust your design to us, the same experts will help you there. Don't forget to install the Google Enhanced eCommerce to get more insights before the study.
As we speak about high fashion, the shop should prove the prices to deserve the haute couture audience's attention. The website design is appealing but still can be finetuned for its demanding shoppers. Fonts resemble a news-sheet and do not quite reflect the fashion brand spirit. The case is worth the unique selling design to sparkle even brighter and be functional, as well. However, unless you are not targeting moneybags, you still have many features to borrow from this seller.

For The Man I Love
For the Man I Love is a Multi-Vendor marketplace encountered by us randomly. This modern-looking shop offers a great choice of grooming products, accessories, menswear, gadgets, and other articles from vendors all over the world.

What is good?
The storefront is custom-designed with true taste: colors are matching and inspire a feeling of safety, reliability, and trust.

The Most viewed items are a trendy solution inspired by the marketplace giants and proved its rate of investment very well. This recommendation block is very helpful when things come to personalization and a better user experience. Don't hesitate to apply this default CS⁠-⁠Cart option to enable a suggestion like 'Most Popular' or 'Also bought' to cross-sell and upsell the stock.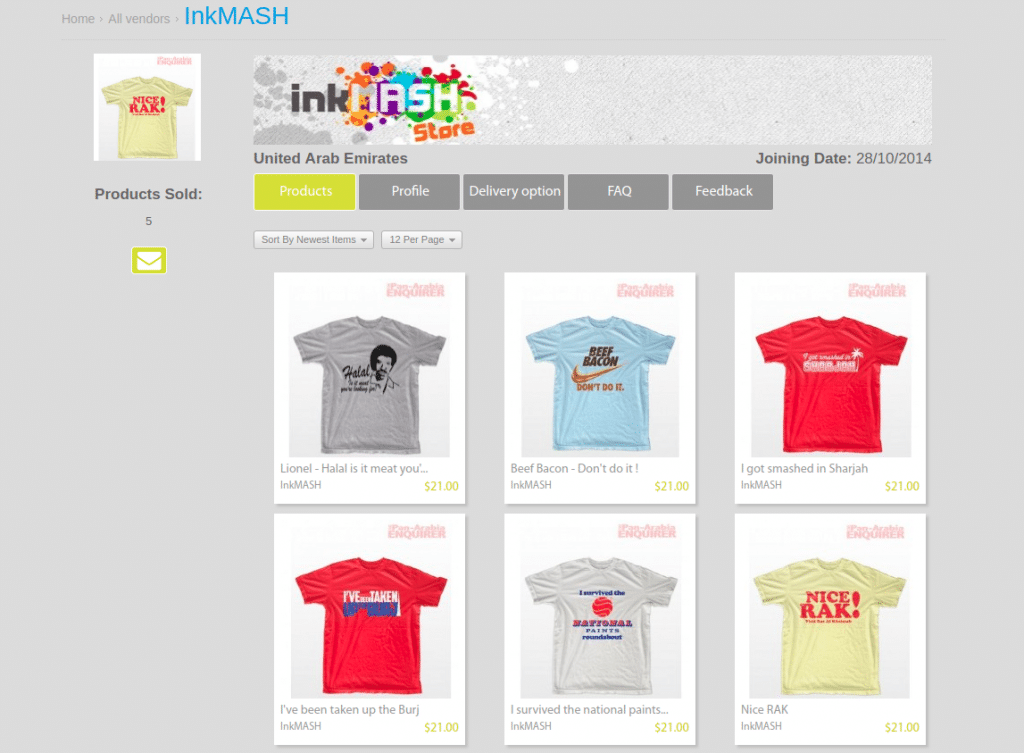 One more clever application of default functionality is the individual pages for vendors with portfolio, products, FAQs, and reviews. It is quite effective for building awareness with clients and is also good for SEO.

What can be better?
This website needs upgrading. The latest software version is faster, safer and more stable. Upgrading helps to protect the website against bots, hackers' attacks, errors and insecurity due to an obsolete version of PHP. It will rank the website higher by resolving issues with tags, headers and meta keywords. After upgrading, the speed of mobile loading usually gets higher. We offer the entrepreneurs to consider our JSON-LD plugin to get more organic search traffic from Google and show the product details directly in the search results, and Google AMP for SEO add-on extension to make the website load faster on mobile. It is called Mega SEO Pack.

The Queen's Treasures
The owners of the Queen's Treasures make their buyers look through the rose-tinted glasses and that's work! The website sells 18' dolls, so the color justifies the purpose.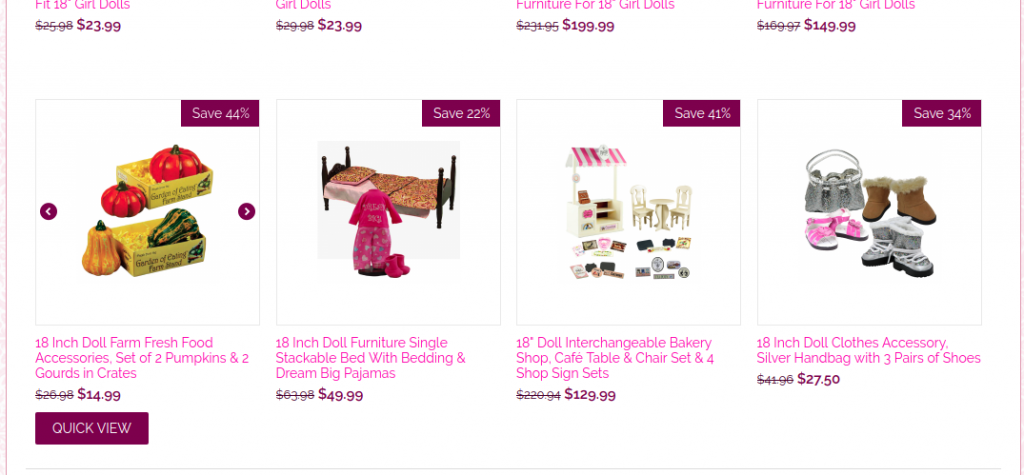 The owners of the Queen's Treasures make their buyers look through the rose-tinted glasses and that's work! The website sells 18' dolls, so the color justifies the purpose.
What is good?
This is the up-to-date CS⁠-⁠Cart shop using all the CS⁠-⁠Cart functionalities in full: social buttons are actively used, Quick View option and promoting labels are enabled, blocks are well organized.
What can be better?
The website uses a standard favicon. Tastes differ but it's a good practice to design a customized favicon. The phone number in the page header will bring more customers if made clickable. On devices with phone capabilities, it will allow users to get in touch with you directly by simply tapping the phone number. The 'Add to Cart' button on the product page is better to be shown on the product widget sticky to the bottom. This will connect the image and the action in the customer's mind and will add more usability.
The Simtech Development can explore any CS⁠-⁠Cart based website and consult on better use to make your website work effectively. Besides, we would also recommend considering hosting AWS with our experts as their major is server configuration specifically for CS⁠-⁠Cart websites.