In a perfect world, you'd have an unlimited budget when launching your eCommerce store. You could start out with the best tools, from the highest quality providers, with no regard for their impact on your bank account.
Sadly, not all of us are able to splurge on everything that catches our eye, and we have to be constantly thinking about how to spend money judiciously.
In this post, we are taking off for cyberspace exploration to discover what free business tools are available out there and how they can help us achieve our goals.
Team Collaboration
Every business needs a project management tool, and Trello has recently emerged as the go-to option. It's clean and interactive, helping you and your staff understand what tasks need to be worked on for the future.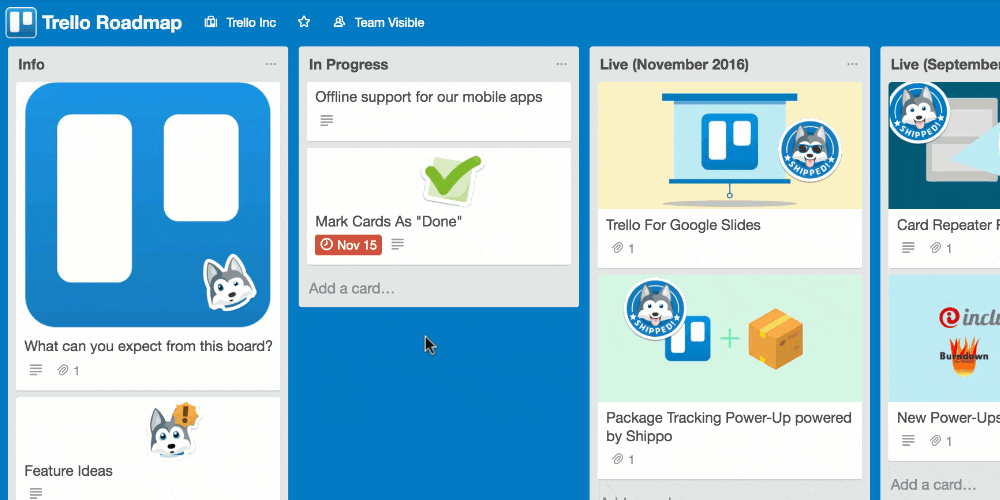 Trello helps our clients to collaborate while our development team is working on their tasks within our dedicated development service: the service allows creating new cards with tasks, updating task statuses and tracking the progress.
Slack is the collaboration software for connected teams. The service allows you to keep conversations with your team members organized, connect your tools and quickly find what you need to get work done.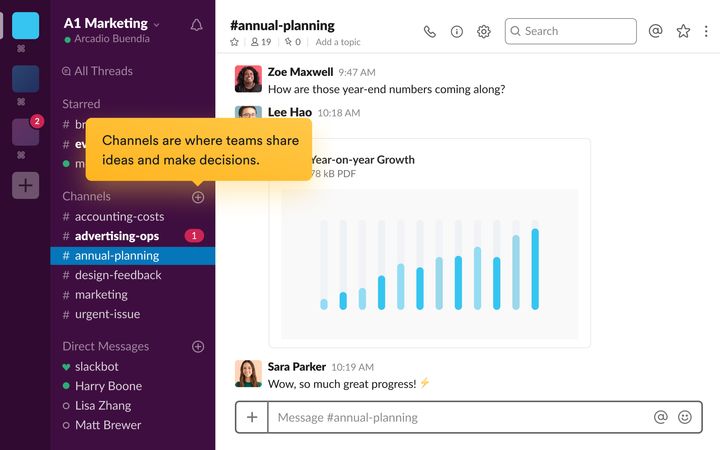 Slack is a popular and well-crafted platform offering instant messaging, file transfers and powerful message searches. The service has a free plan that you can benefit from.
There's something valuable about physically writing something down—or drawing it on a whiteboard.
As more of our daily tasks move from physical to digital spaces, everything you'd normally do on a whiteboard has taken the digital leap, so you can pair the benefits of visual thinking and collaboration with the convenience of technology.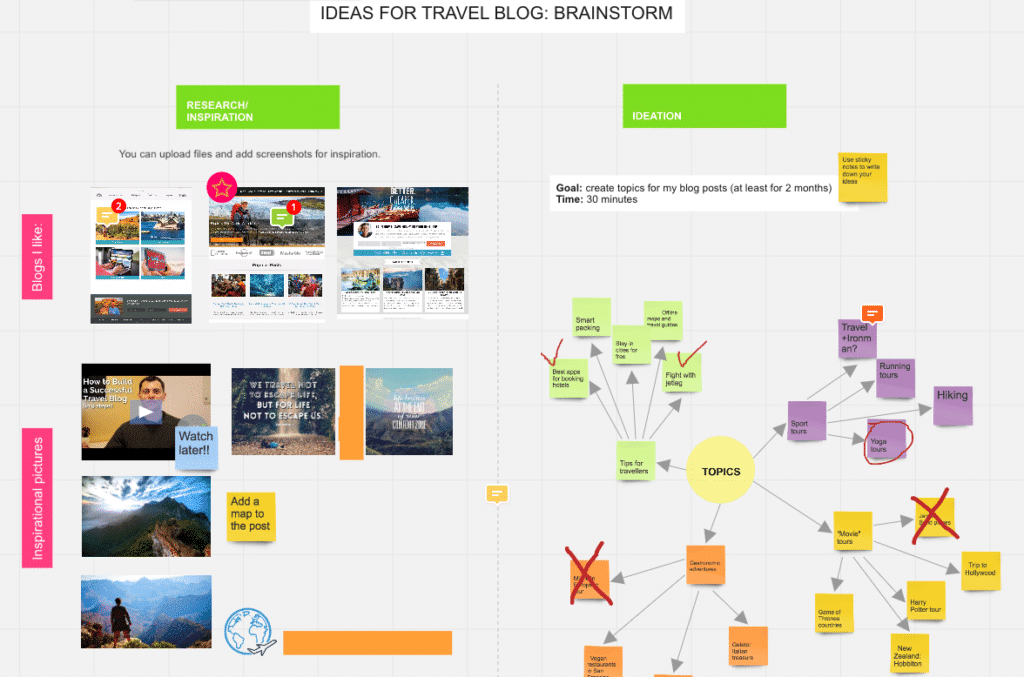 Whether your teams are co-located, distributed, or fully remote, Miro provides an engaging, intuitive, in-person collaboration experience with multiple options for real-time or asynchronous teamwork on an online whiteboard.
Design
Sometimes standard CS-Cart settings require uploading images of certain sizes to configure the look and feel of your store.
With the Simple Image Resizer tool, you can resize your pictures and images without changing their quality.
This software is a great free alternative for Photoshop. This is ideal for online sellers that take their own product pictures. Here you can remove background, brighten an image, and even create multiple layers and insert other images within your picture.
Some sites don't render well on smaller screens such as on mobiles and tablets. Because online businesses don't always have the resources to test on every imaginable device with varying screen sizes, it can be challenging to come up with a responsive design.
Viewport Resizer is here to make design testing easier. This tool is a browser bookmarklet that can be used to test how your site works on different screen sizes – from HDTV resolutions to mobile screens.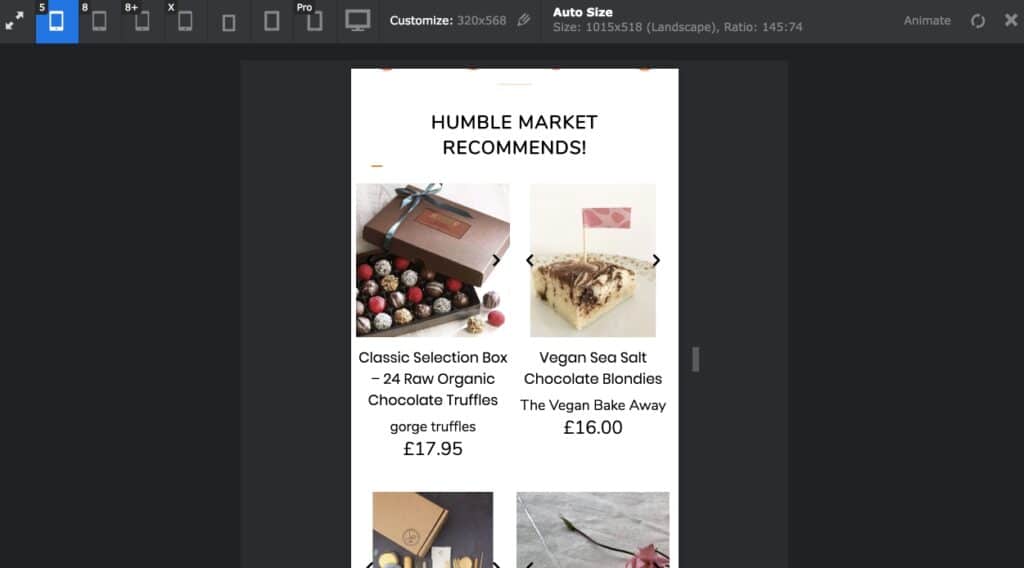 Concern about your customer's unboxing experience? Use the free Packlane tool to create a visualization of your future product package!
Here you can play with sizes, colors, materials, images and fonts of your box: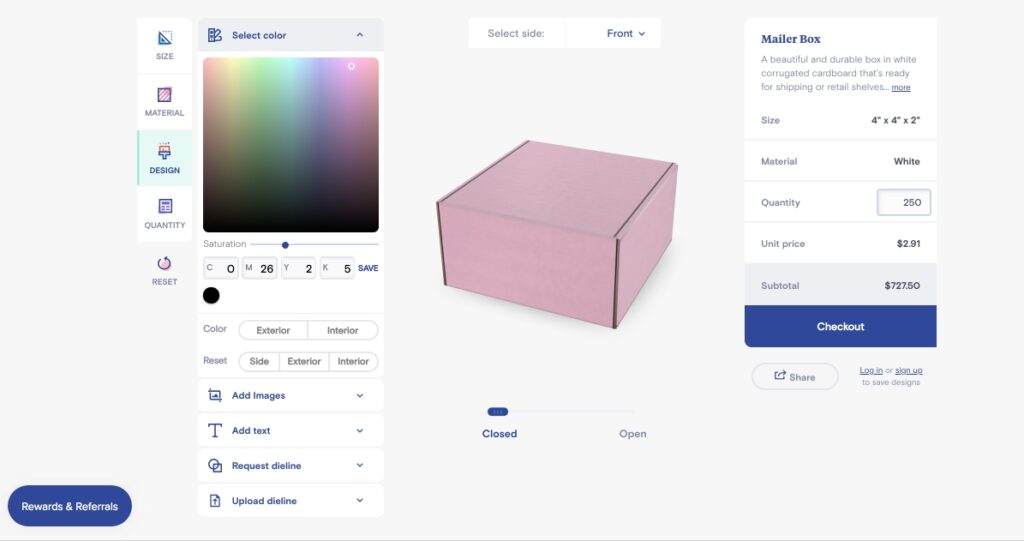 as well as gain some inspiration from the existing gallery:
Every online store needs a good newsletter system. Most of the email marketing service providers charge for using their system. MailChimp offers paid versions, but it can be used absolutely free if you have less than 2.000 email addresses in your mailing list and you don't send more than 12.000 emails per month.
If your mailing list doesn't contain too many email addresses, it's worth giving MailChimp a try. If nothing else, just because this is one of the best newsletter systems that are available on the market. So it's also recommended for managing bigger mailing lists too.
MailChimp provides a lot of built-in email templates as well as allows you to create your own. Awesome tool. You don't need to know any HTML or coding as it has a brilliant "what you see is what you get editor".
Website Optimization
Website Checker is a unique tool developed by Simtech Development that gives optimization insights from both the website and server-side. The service runs 150+ checks in 10 minutes: Performance, Server and Security and SEO. After the check, you will receive a complete report with possible improvements in the website security, performance, and search visibility.
The report also tells what important extensions you are missing to improve conversion, increase sales and analyze traffic flow.
PageSpeed Insights analyzes the content of a web page, then generates suggestions to make that page faster.
PageSpeed Insights reports on the performance of a page on both mobile and desktop devices.
SimilarWeb
Gain insight into any website's statistics & strategy with the click of a button. With the SimilarWeb extension, you can:
uncover the best SEO and content strategies of your competitors,
analyze market trends and audience behaviour,
generate the insights you need to perfect your pitch.
Marketing
eCommerce business owners who want insight into their page's performance, top keywords in their niche, and their competitors can benefit from SEMRush. This eCommerce research tool tracks more than 106 million keywords and tracking more than 87 million domains.
You can audit your own site or your competitors and receive a report indicating the strengths and weaknesses of a complete site, compare sites in your niche, improve SEO and identify keywords, or analyze ad campaign performance. Prices range from a monthly subscription of $69.95 to a yearly fee of $5,499.50 based on the number, purpose, and depth of reports you need.
If you want to discover the most popular content on the web, BuzzSumo is the right tool for you. By using this social search engine, you can easily find the most shared content on a particular topic.
MozBar is a web browser extension that can be used in both Firefox and Chrome. It allows you to analyze your competitors' websites by providing different kinds of SEO measurements and Google search results. When it comes to analyzing numerous competitors, it's almost compulsory to use this tool.
Conclusion
When you first set up an eCommerce business, you feel invincible. Excitement is high, but your budget often isn't. We suggest spending the budget carefully and using free online services to the best of your benefit.
However, as your business will grow, so will your needs and, therefore, requirements for the tools you employ:
reliable,
capable for customization,
and able to scale along with your business.
In our marketplace, you can choose from a wide range of software solutions designed for managing eCommerce and its specific needs on any stage of business development.
And if you have any questions about how to customize our tools to better serve your business, do not hesitate to contact our experts!