Today's market situation is forcing offline retailers to actively move to the Internet. The fastest way to do this is to place items on a marketplace. You will not have to set up online payments or arrange delivery – all this will be done by the marketplace or special software. In this article, we will consider how to simplify your work with the marketplace and reach new levels of sales. Let's go!
How Do Marketplaces Work?
A marketplace is an online storefront for multiple sellers at a time. These sites are gaining popularity in eCommerce: 50% of all online purchases in the world account for marketplaces.
It is convenient for a buyer to look for products from different brands in one place. And for the seller, placing products on marketplaces allows them to find clients even without setting up online payments and organizing delivery – all this is done by the marketplace.
There are two ways of cooperation with the marketplace. The most common is when the seller takes a batch of goods to the warehouse, and the marketplace does the rest:
Places the goods on the site;
Communicates with customers;
Manages marketplace order management;
Accepts payment;
Packages the products;
Delivers goods to the customer.
Another option is when the seller uploads the goods to the storefront but keeps them in his/her own warehouse. When there is an order, the marketplace notifies the partner, and the partner prepares the item. Then, a courier arrives and picks up the parcel, or the seller takes it to the pickup point.
Pros and Cons of Trade on Marketplaces
Advantages
Huge Traffic
The marketplace has a high influx of target audiences due to its popularity.
Quick Launch
An online marketplace is a great option for those who want to get into eCommerce quickly. Creating and promoting the site will require more time and financial investment than selling through a marketplace. Nevertheless, even in this case, it is better to secure yourself and your personal funds by doing business as an LLC.
Wide Geography of Sales
Marketplace allows you to sell your goods in the regions of your country and abroad without the expense of promotion and organization of delivery.
Advanced Analytics System
Sellers use analytics services to track product demand and adjust purchases based on this. It helps increase profit and reduce expenses on illiquidity.
Warehouse and Logistics
Marketplaces provide their own warehouses, well-functioning logistics systems, and order picking points. This reduces maintenance and shipping costs.
Disadvantages
Large Commission
According to Forbes, the commission on marketplace sites averages up to 38% (excluding discounts). It depends on the category of goods, margins, and operating scheme chosen by the seller.
Dependence on Promotions
Marketplaces hold regular sales to attract customers. Participation in them is voluntary, but in the case of refusal, the item's position is reduced in search results or is not shown to the buyer at all.
High Competition
There are dozens of sellers with similar products on the platform. To be visible, you need to invest extra money in the promotion or attract customers with a low price.
Lack of Customer Information
While working on marketplaces, the seller sees the orders but does not get access to customer data (phone number, email, etc.) This means that pulling the customer base to the online store becomes almost impossible.
Before launching sales on one or more platforms, you need to study the terms of cooperation with each one and choose the most profitable options for business. If the disadvantages of positioning items on a popular platform were too weighty for you, it is worth giving preference to creating your own online store, which, of course, is also not an easy task.
How to Simplify Your Work in ECommerce
What is Marketplace Fulfillment?
Marketplace fulfillment is the assistance that marketplaces provide to their merchants and suppliers. More often than not, it is a service offered on a subscription basis for a fee. In return, sellers say goodbye to difficult aspects of the trade and receive assistance with product storage, shipping, delivery, and more. This is especially interesting for sellers who do not have their own warehouse or an established shipping system.
Working with marketplace deliveries frees you from many worries, but you still have to promote the goods on your own. The good news is there are many tools to help you with this and facilitate the process. 
What do you need to do first to make sure that trading via the marketplace brings income? The seller needs to:
Minimize carryovers and order cancellations;
Keep product inventories up to date;
Share the actual dates of goods delivery with the marketplace deliveries;
Deliver orders at the set interval and avoid transport delays.
Without well-established commodity accounting, it is not possible to keep track of it. And if you make accounting processes automatic, then you will not only always have relevant data but also be able to save hours on routine processes. Therefore, before you start working with marketplaces, you have to solve the main problem – get your accounting in order and automate or template the maximum number of processes related to trade.
Read more about eCommerce warehousing here.
Creating Your Own Distribution Network
If you have chosen to create your own online store, it is quite a difficult task. Many problems and mistakes can arise when creating and managing such a platform.
Among the main mistakes of novice sellers (and not only), we can highlight the following:
They react late to a new order, not keeping track of product balances;
They ignore collecting the customer base, don't group or segment it, and don't make repeat sales;
Too much time is spent on routine work: processing orders, checking balances, reserves, and documents. As a result, all the time is taken up by transactional work, and no time is left for analysis and decision making;
They do not use analytics;
They do not expand the business by creating and managing more stores.
To avoid mistakes, you can choose one of the eCommerce hosting solutions on the web and try it out. Almost every tool offers a trial period or money-back guarantee, so you can find the right one for you. For example, CS-Cart Ultimate offers a 30-day money-back guarantee. This is one of the great professional software options for building a distribution network and managing stores. Such programs facilitate online store management processes, have many customizable options, add-ons, payment gateways, analytics, the ability to sync with other marketplaces, manage shipping, carriers, and more.
It is important that such software also has built-in tools for marketing because the eCommerce environment is quite highly competitive, and you need a well-chosen approach for promotion. Pay attention to the possibilities of setting up promotions, launching an affiliate program, cross-selling tools, as well as SEO – optimization. Built-in tools to edit the blog and create attractive showcases will be a plus.
Conclusion
It doesn't matter where you sell: online store, marketplace, or even on social media – running an online business is no easy task. But these processes can always be facilitated by using reliable tools. Thus, you can concentrate on the really important tasks and forget about the routine work that takes a lot of time. So take a look at these solutions because this is what Ecommerce can't do without.
---
Disclaimer: This is a guest-post written by eCommerce experts to share their knowledge with the readers of the Simtech Development blog. The Simtech Development company bears no responsibility for the visual content (video and images) of the provided article. If you think this content violates a copyright or trademark, send us a letter to [email protected]. Our team will review your report and take any necessary action.
---
About the Author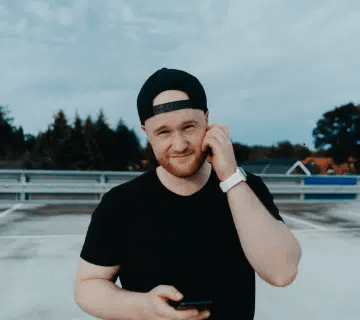 Jean Wilson Murray is a legal expert who has been helping aspiring entrepreneurs start their own companies for seven years already. During this time, he has investigated all the pitfalls in choosing the financial and management structure of a business, the establishment of companies, as well as the legal structures of enterprises and has become a highly skilled professional in this field.