Collaborations and special projects can drive new audiences and bring additional sales through development of unique products. How to create them and come up with concepts and ideas that will work? Find out from this post.
What are collaborations and what are they?
Collaboration is the creation of a joint project or product with a partner close in spirit, values ​​and audience. For example, common projects launch brands in the same area, but with different price segments (capsule collections H&M and Alexander Wang and Simone Rocha).Often a brand engages opinion leaders in the creation of a product(Yeezy sneakers from Kanye West for Nike). It's even more interesting when companies in different areas of business unite (for example, Uber and Spotify invited passengers to listen to their playlist in a taxi). You can go further and develop something completely unusual and weird, such as mixing food and clothing as implemented by Fila and Chupa Chups.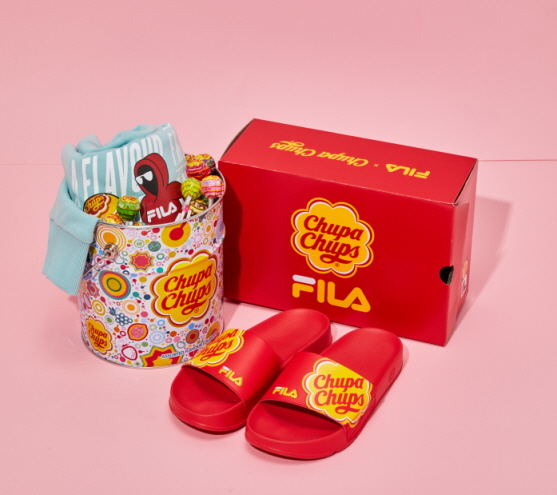 Why are collaborations a win-win strategy for both sides?
This kind of partnership is barter and win-win for everyone. You have a cool product and idea, intelligent assets, and the partner has the audience you need and a strong brand. By the way, this is a great opportunity to break away and be creative.
To be fair, you need to understand what benefit you can bring to your partner so that he or she could also participate in developing your brand. By creating unique products, each company receives new customers and additional sales. Brands exchange audiences, and often, the audience which is involved in collaboration is the most loyal and interested. Besides, influencers can also help in driving loyal audiences to your brand, and contribute to creation of a new product.
Influencers are now trusted more than brands, their opinion is valued higher. If companies are both of the same level, the collaboration can be done with little or no budget, not counting the production of merch and project implementation. Costs can be divided in half.
It's worth noting that collaborations are especially important for small companies that do not have serious budgets for promotion. You will have access to the opinion leaders of your partner. In addition, collaborations allow you to start working from a hard-to-reach audience and build loyalty to your product in another field. Creation of artificial demand for unique products щк limited edition also attracts new audiences. And in general it provides additional information for both partners, which leads to an increase in brand awareness and added value.
How to start a collaboration: mechanics and channels
Collaboration is a large special project for advertising campaigns. For each project, you should take photos and videos, broadcast them through media channels, launch flash mobs in social networks, organize events to celebrate the product launch, release a joint merchandise. When starting a project with a co-branded partner, it is important to consider several stages:
Development of a collaboration begins with the preparation of a strategy and understanding the intersection of the audience of both partners, goals and tasks of each partner to solve during the campaign. Brands agree on what their participation in the project will be, including the financial side, and also stipulate other activities, which they will have before and after the collaboration.
Then it is worth fixing all the agreements and agreeing a media plan for coverage of the future campaign: when and what materials will be published, through which channels, what will be the budget for promotion and coverage of the collaboration in the media.
After the media plan is determined, you can do content production: plan video filming and photo sessions, product development and production, attract influencers, organize events and prepare PR-plan for the future campaigns. This is the most interesting and creative part of the collaboration.
When everything is ready and the campaign has started, it is important to track reaction to it online and react quickly. It is important to monitor coverage in media and social networks, the number of sales and new customers, and also general involvement.
After completing the campaign, it is important to take stock: what was good, what could have been better, and what was not expected at all.
If we speak about deadlines, then the shortest time to launch collaborations is three to four months. For big brands it is longer as approvals and agreements take time.
What to consider if you are about to create a successful collaboration
Special projects of this kind are a creative process, therefore the approach should be non-standard. Companies in any field can create joint projects, strengthen each other, exchange audiences and offer interesting solutions for the market. The main thing, while choosing a partner, is to.focus on shared values ​​and think big.
Here are some tips to help you choose the right one.partner and launch a successful project:
Consider additional services that will help improve the quality of service for your customers.
Create a joint exclusive product.
Combine several trends and create new ones.
Engage media personalities in the creation of the line products.
Create a high-end product for the mainstream segment.
Refer to contemporary artists (take MAC as an example: they created a collection together with the artist Pokras Lampas or Uniqlo and Keith Haring).
Look for similar-minded partners from completely different areas of business (this is how the famous Laduree macaroons launched packaging with fashion brands such as Lanvin).
Create artificial demand (Birkin bag success is the result of one of the first and most famous strong collaborations). Remember that breakthrough and revolutionary ideas are born only in cooperation.
Closing
While teaming up with other brands to spread the word-of-mouth of your brand, entrust your eCommerce platform to reliable partners. At Simtech Development, we customize CS-Cart and Multi-Vendor platforms, offer add-ons, and can host any PHP-based website.