In this article, we will figure out why you should implement a loyalty program and what types of loyalty programs are.
When is the loyalty program worth implementing?
Implementing a loyalty program is a great idea. Such programs create attachment to the product through rewards and additional contact with the audience. But you don't always need to launch a loyalty program to achieve the same goals. A loyalty program is worth implementing:
1. When a product is in a mature market
2. The product has passed the stage of rapid growth
3. Users are satisfied with the product
4. Competitors have a loyalty program
Let's take a closer look at Amazon's Amazon Prime loyalty program. Amazon is now used by over 100 million people – users are satisfied with the service and product overcame the first stages of rapid growth.
Amazon faces stiff competition from other retail stores, such as Walmart. Therefore, the Amazon Prime program is how Amazon excels and convinces customers to buy from them. Let's say your company is growing in a competitive market. It may seem that a loyalty program is unnecessary. But if all your competitors have a loyalty program, then this is one of the criteria for launching a program.
Types of rewards in loyalty programs
Loyalty program rewards users for purchases, product use and other activities. Consider these popular reward types:
Discounts
Bonuses
Cashback
Intangible rewards
Let's take a closer look at the features of each type.
Discounts
The customer is given a punch card after making a purchase. The greater the sum of all purchases is, the greater the discount is.
Such programs are used by large cosmetic retailers. Take an example of Sephora and its Beauty Insider Rewards Program. For $ 350 / year spent on Sephora merchandise, a customer gets a Very Important Beauty Insider and 15% discount on private sales. To get Status Rouge, you need to spend $ 1000 already. For this, the client receives a 25% discount.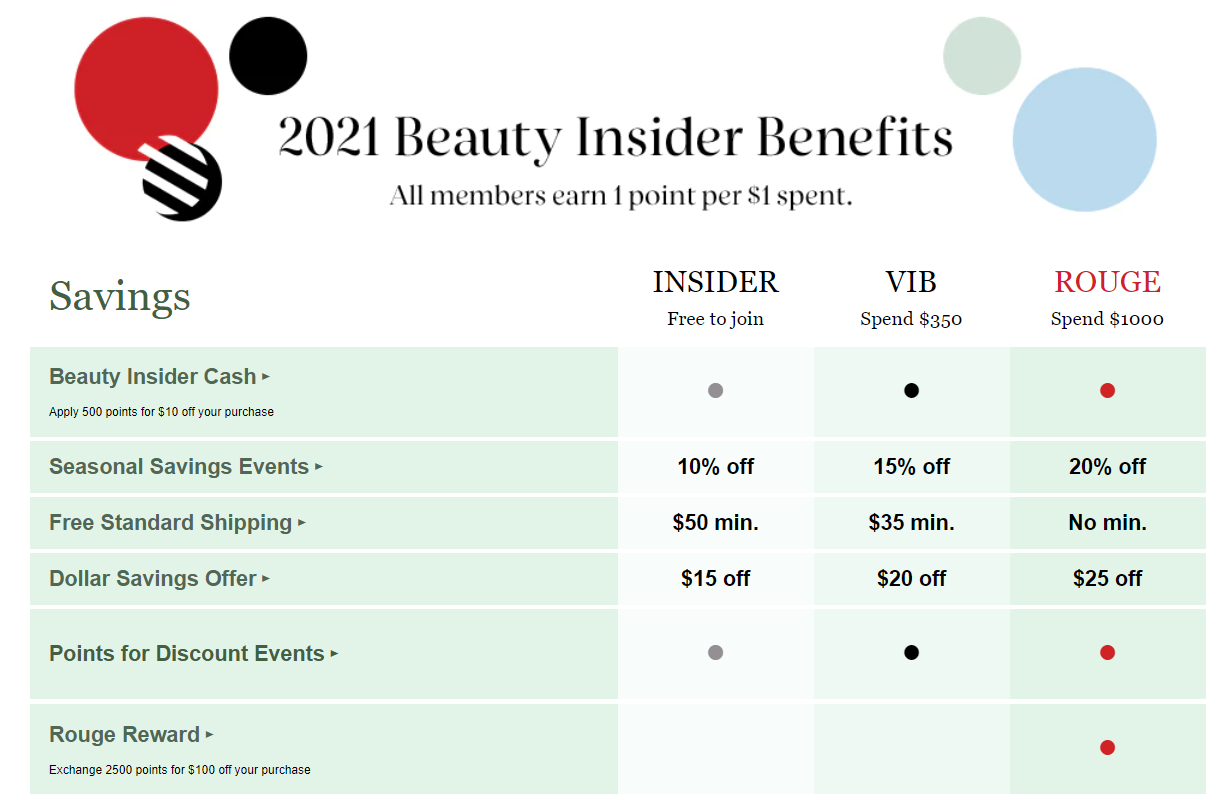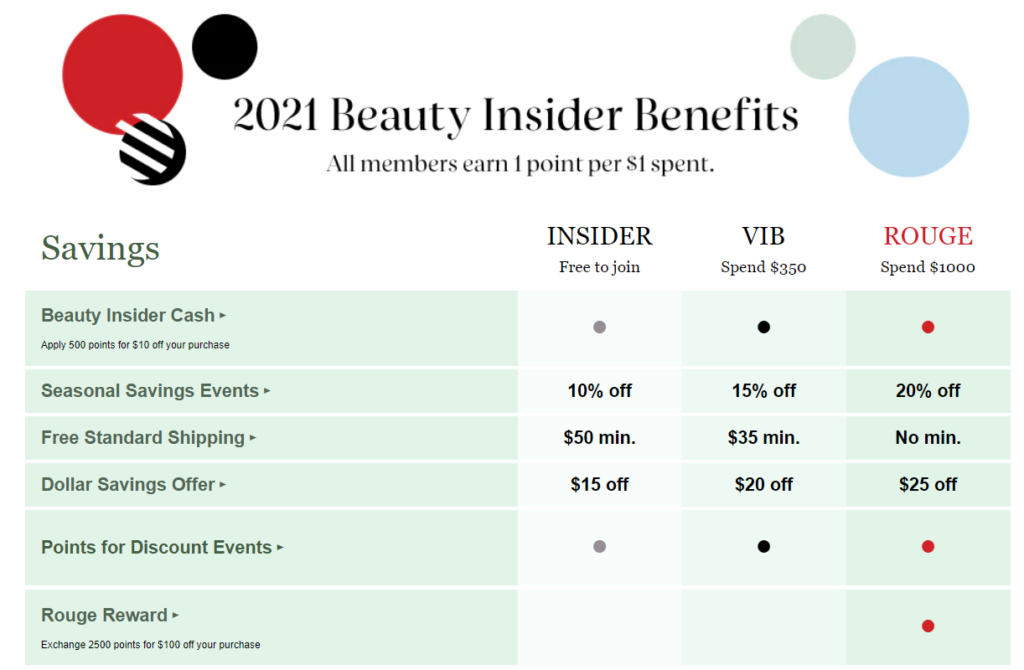 REI outdoor clothing and equipment store offers a lifetime $ 20 membership in REI Co-Op.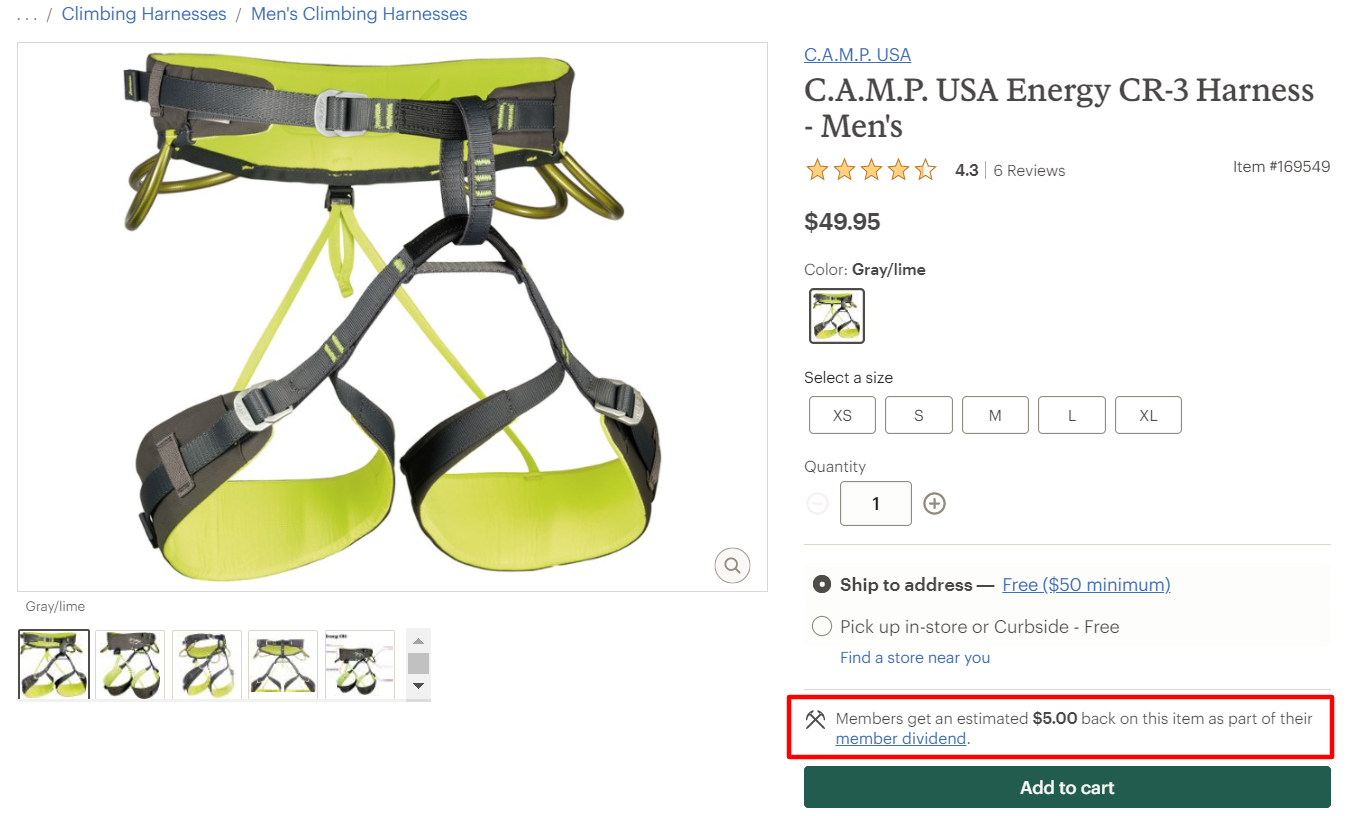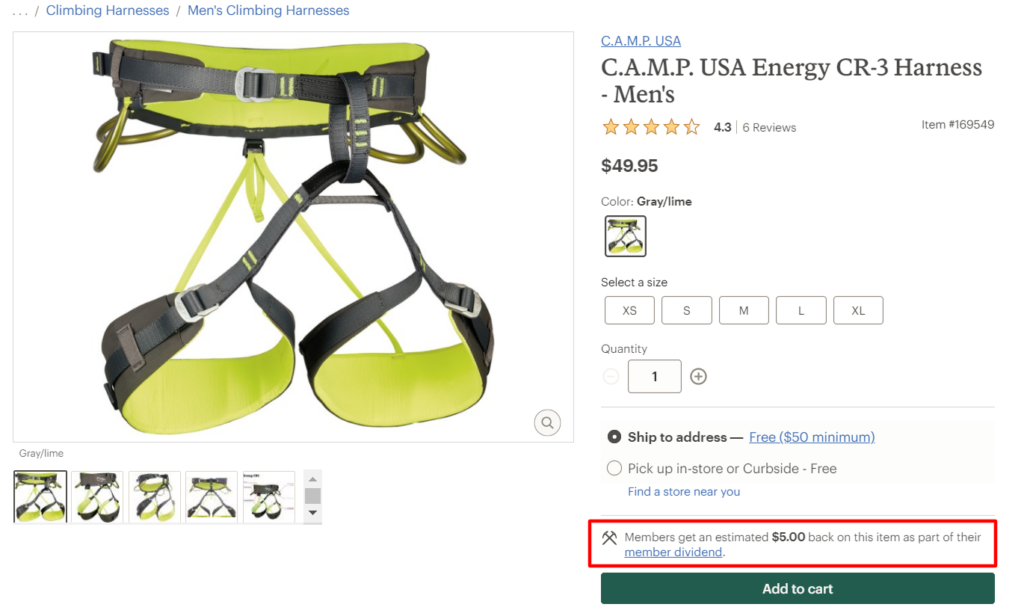 For $ 20, clients receive an instant 20% discount and exclusive invitations to events. In addition, REI pays 5% dividends for all purchases made by members for a year.
Bonuses
Bonus programs allow customers to accumulate points that they can exchange for gifts and discounts. Customers earn points for purchases, reposts in social networks, reviews or other beneficial actions for the company.
Take an example of a clothing company The North Face that uses a bonus program. XPLR Pass Members traditionally earn points with every purchase, as well as when visiting company events and when installing the application.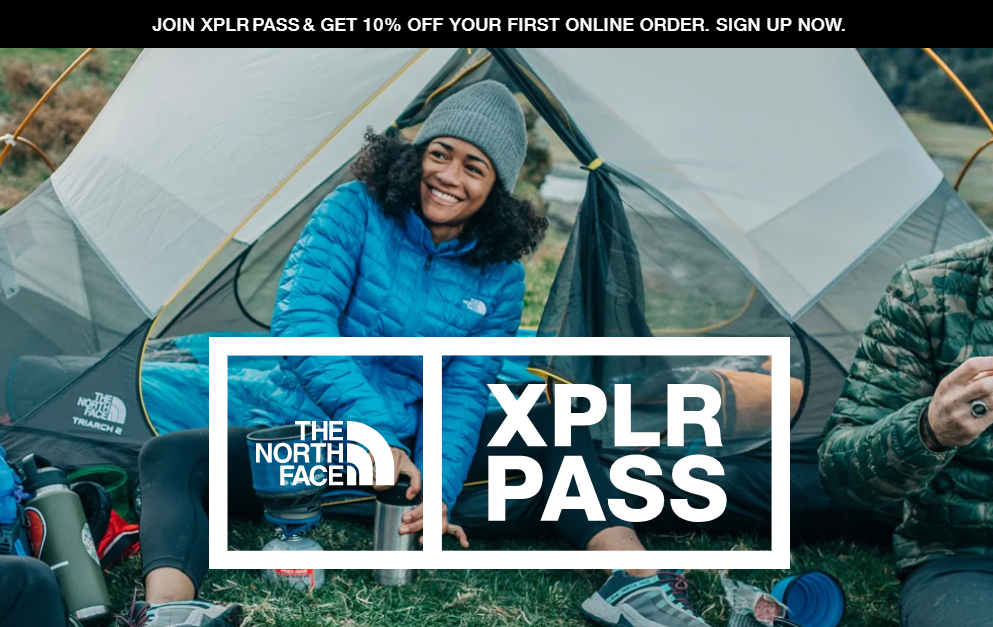 Clients can use the accumulated bonuses to get unique travel impressions. For example, for adventure in the mountains of Nepal.
These are not just discounts on products, but carefully selected experiences that create a stronger emotional connection between the consumer and the brand.
Another interesting bonus program is implemented in the Mexican restaurant chainTo participate in the program, customers make purchases and receive 10 points from every dollar. Customers can redeem their points in the Rewards Exchange to have free Chips and Guac, sustainable living apparel, or give donations.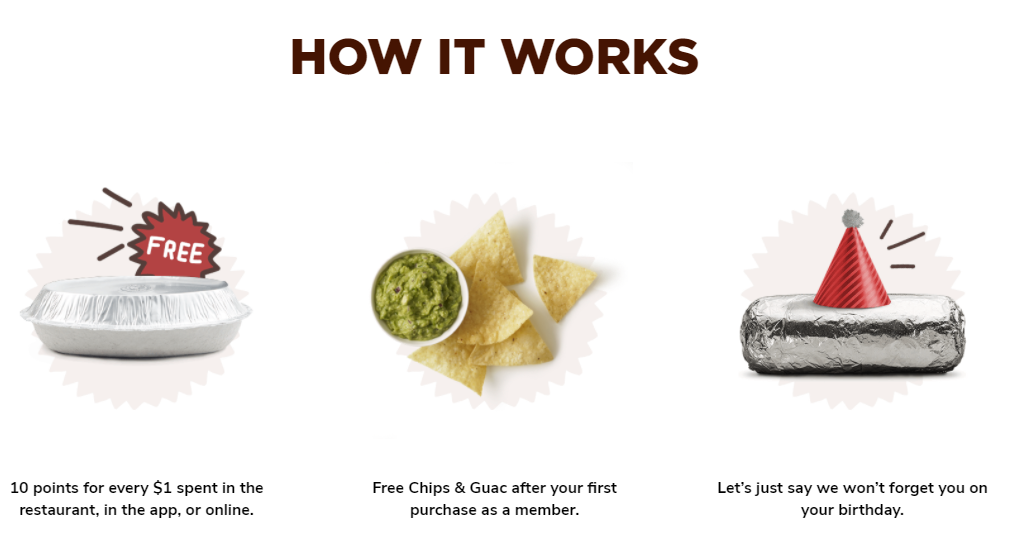 Points-based programs are more flexible for companies because they can calculate and change the value of each point.
Cashback
Customers make purchases, and later the reward is returned in the form of money. Such programs are often found in banks. This is how American Express does it. Cashback is available for Blue Cash Preferred debit card users.


When buying up to $ 6,000 per year in US supermarkets, customers receive 6% cashback.
For expenses at gas stations, public transport and taxis – 3% cashback. However, there are limits. If you spend more than $ 6,000 a year on products, then the cashback is reduced to 1%.
The cashback program is found not only in banks, but also in the field of tourism. Goibibo is a service for buying air tickets and booking hotels. They run different promotions for their users, where they promise to return part of the money from the reservation.
Money as a reward always motivates people more than points. But such incentives have their drawbacks. Users won't go back to your product to spend bonuses.
Intangible awards
Users receive badges and statuses depending on the involvement for actions important to the company. Let's see how Google Maps does it. The service encourages users to leave their reviews and form ratings of places, otherwise other users lose interest in the product. For every action – adding a photo, reviewing, rating, responding and even editing – the user gets points.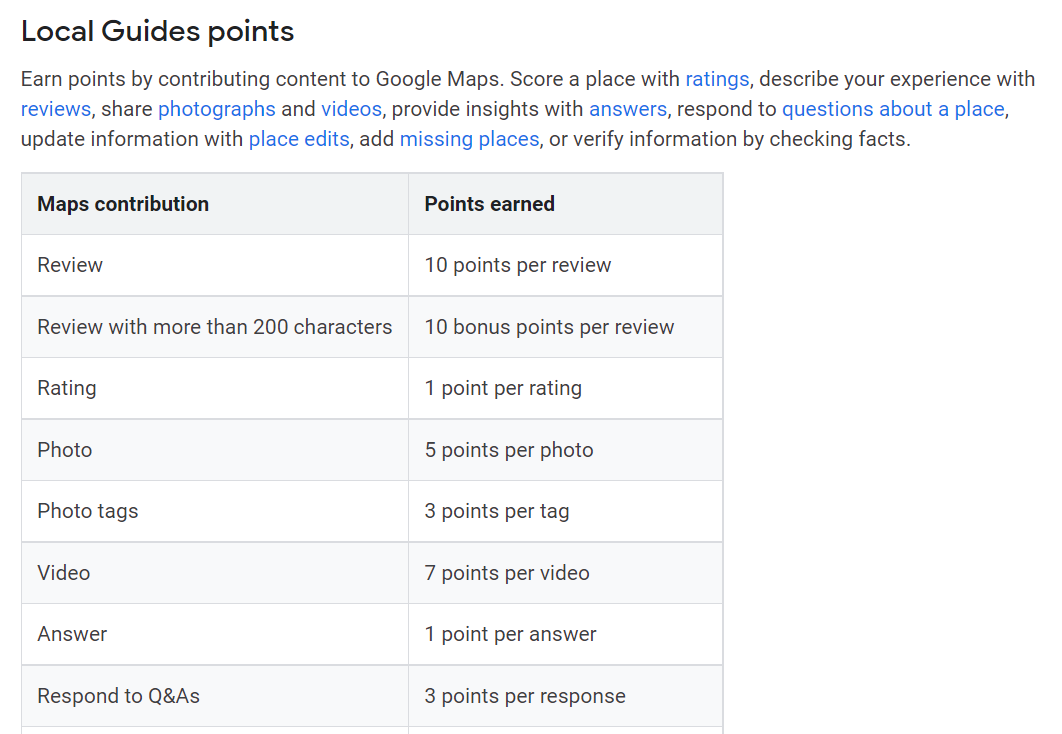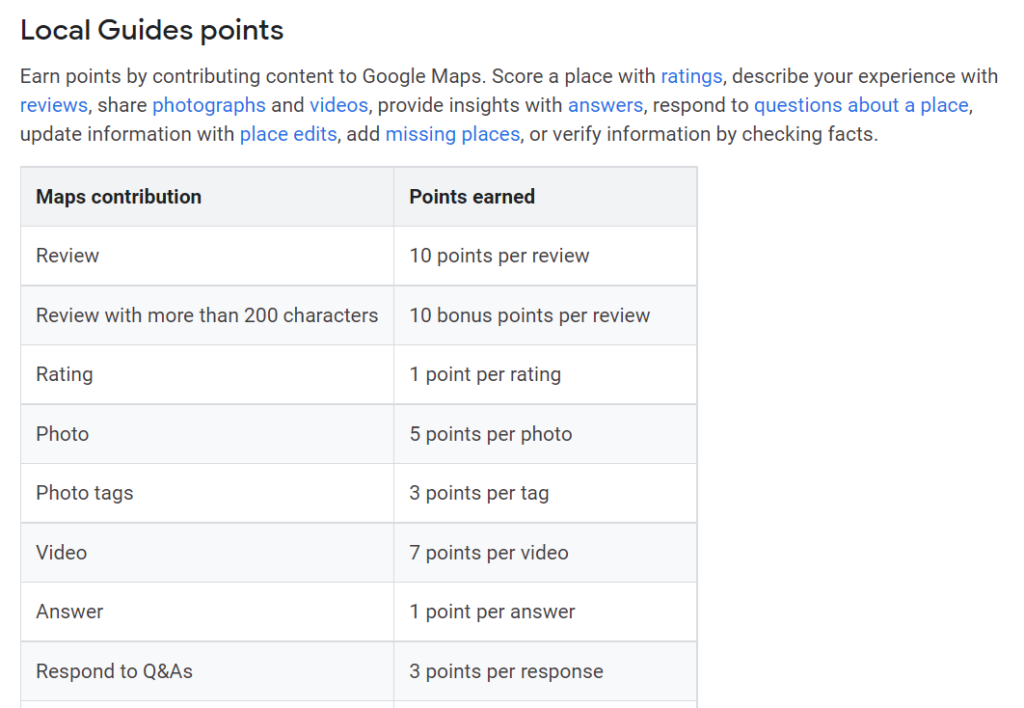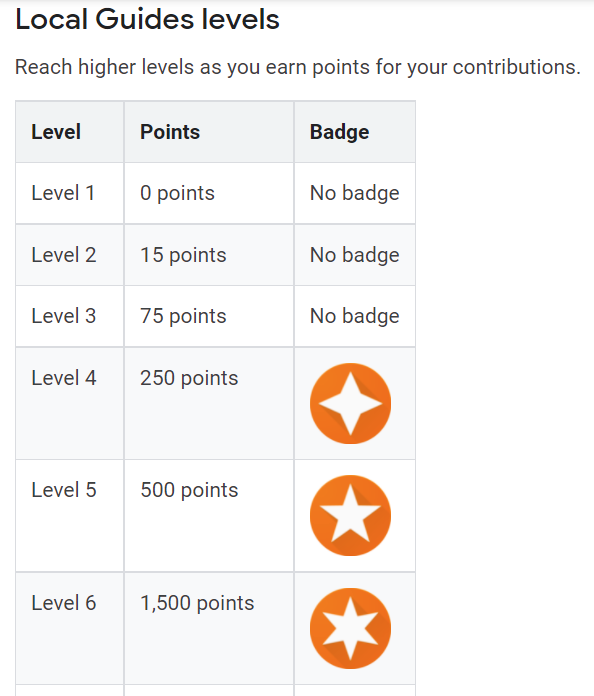 A similar reward system is used by BlaBlaCar car-sharing service. The program includes 5 levels: newcomer, intermediate, experienced, expert and ambassador.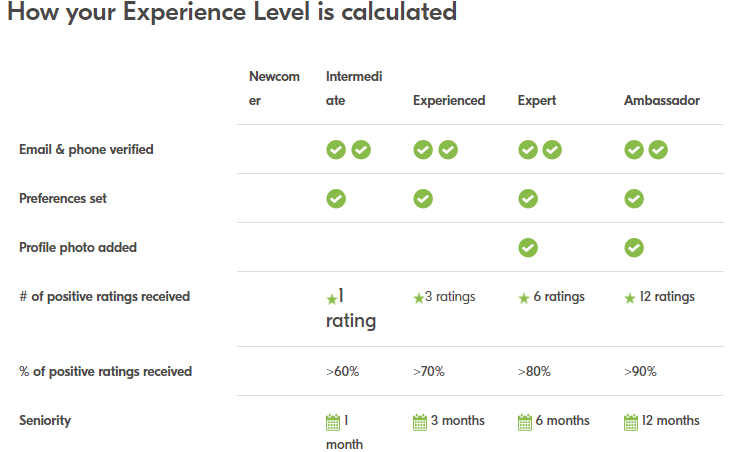 A beginner user immediately gets the "newcomer" level. By confirming your account and by filling in the travel preferences, you get a higher level. Participants obtain Experienced, Expert or Ambassador level for the amount of positive reviews from other users and duration of the app use.
Non-material loyalty programs do not motivate users to commit purchases, but rather encourage them to spend time and share experiences. This is important for services where the content is created by the users themselves.
How to use a loyalty program?
The above programs can be combined with each other. Use discounts and bonuses, cashback and achievements. But don't over complicate the rules. Members do not want to study a loyalty program like a dissertation. It will scare them away from product use.
Low-frequency purchases
If the purchases are low-frequency, you can use the referral program or offer another company product as a bonus. An example of such a product would be Tesla and their loyalty program. When buying a new Tesla Model 3, Model Y, Model S, or Model X using a referral code link from an existing owner, customers get Free Supercharging for the first 1,000 Miles at more than 2,000 supercharger stations across the United States and Canada.
If purchases are made often, cashback works well in this case.
Points for each purchase
Another version of the loyalty program is special conditions for repetitive customers. For example, free shipping or a gift upon purchase.
Users can get a discount on the next order or buy a discount for a month of orders. Buying a discount will motivate them to use the service more often to recover the cost of points.
Product value
You can give users what they see as the main value of the product. For example, users of a video call service will be delighted to receive additional days of premium subscriptions.
Points for non-prime time orders
The delivery service has a time when users make fewer orders. As a result, couriers are idle. By including this item in the program, you will drive sales and improve your unit economy.
Points for the variety of the order
This is perfect for restaurants. The more dishes in the order are, the more points the user gets. This will motivate customers to try new dishes and thus expand scenarios of product use.
To conclude
A loyalty program is a way to increase the trust of regular customers. To make it work for you, select program rewards and mechanics based on your business model, purchase frequency and user value. Before implementing the program, do not forget to calculate spendings and test your program.
If you initially calculated the economy poorly and launched a too generous program, you need to honestly admit it to users. Explain why you don't continue to fulfill the old conditions, find the advantages of the new conditions and tell them about it. Then there will be less negative about the changes and you will turn the program in your favor.
Launching a loyalty program for CS-Cart and Multi-Vendor owners is as simple as ABC due to ready-to-use add-ons. And if you need more complex modifications, system integration, or design feel free to contact our managers.