According to the Sana Commerce report, 75% of B2B buyers purchase products online. But analyst firm Frost & Sullivan reports that only 26% of companies have successfully mastered their business-to-business eCommerce channel.

That's why we are happy to offer an updated CS-Cart product line for business-to-business to start a powerful B2B eCommerce store on CS-Cart out of the box!
CS-Cart B2B—a special edition for building business-to-business eCommerce websites. It has all the features of a standard CS-Cart, plus special B2B functions that help to automate the purchasing process for companies:

Hidden storefronts and prices for unauthorized users
Thanks to the feature you can show your products and prices only to authorized purchasers. Besides, you can check and approve registered purchasers manually which will strengthen the moderation. As a result, you can implement marketing policies more efficiently since you know who your customers are.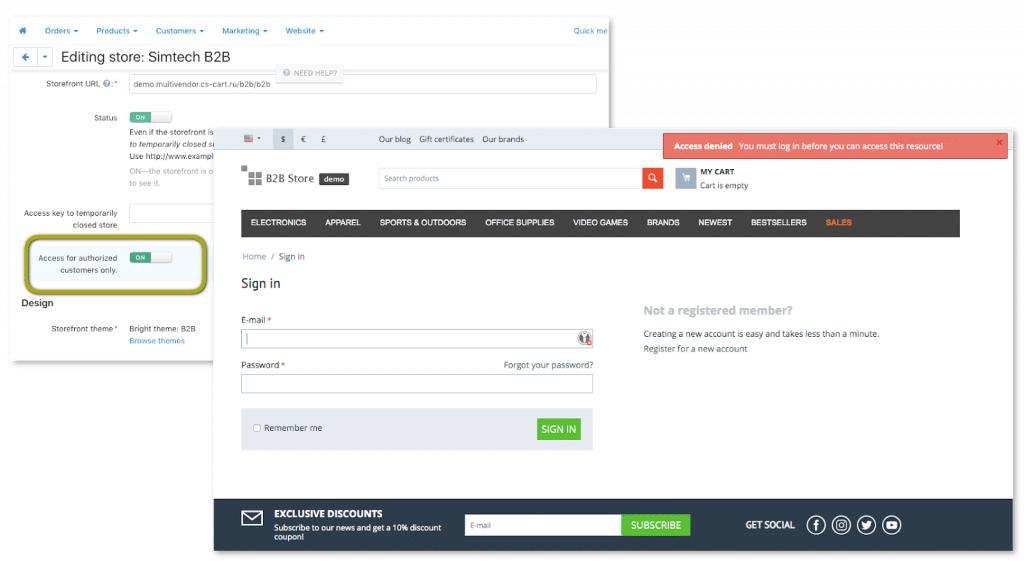 Personal prices for purchasers
You can create user groups with different privileges and discounts due to their spendings. Thanks to Client tiers feature a purchaser is assigned to a privileged user group when he spends a certain amount of money. It greatly automates the price formation for purchasers. You can even schedule the regular user group update via CRON. You also can encourage customers to purchase more so that they can move to the privileged group and get discounts.
Multiple users in one customer account
When the purchasing process involves more than one person they all can work in one account as different users. So there's no need to share account credentials. Besides, it saves time because there's no extra paperwork and reconciliation for managers, supervisors, and accounting guys.
Add products to cart in bulk
For companies, it's really important to purchase fast when all you need to do is to tick the product checkboxes on a product list to add goods to the shopping cart. The feature allows purchasers to quickly add a big number of items at once to the cart. There's no need to return to the category page over and over again. They can do it right on the product category page.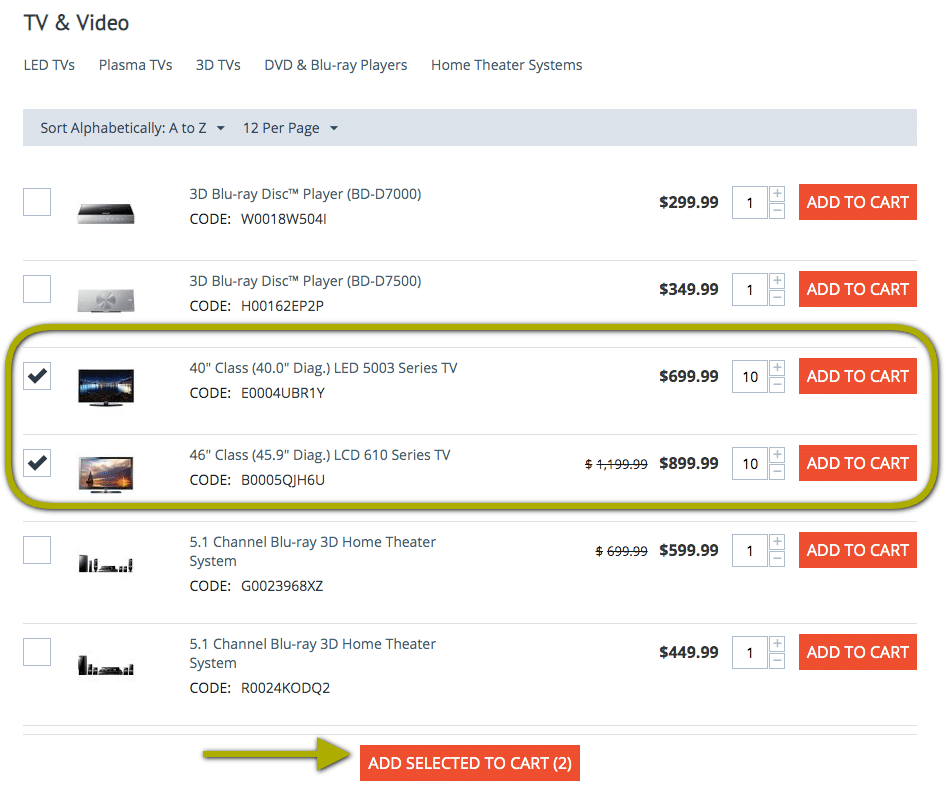 Price list downloading
The feature provides purchasers with the opportunity to download the price list right from their customer accounts with actual prices, taking into consideration individual discounts.
Moreover, your purchaser saves time and resources when downloading the price list containing only cart products right from the shopping cart. All he needs to do is to transform it into a sales proposal and send it to the ultimate buyer.
CS-Cart B2B&B2C — the most advanced CS-Cart edition, which includes all the functions of a standard CS-Cart and CS-Cart B2B, plus the multi-store feature.

Use it to start a store with both B2C and B2B independent storefronts and manage them via one administration panel! You are free to configure storefronts independently: the look and feel, products, prices, payment and shipping options, pages, and other parameters.
Please note that additionally to the CS-Cart B2B we offer 1 year of Basic hosting plan and to the CS-Cart B2B & B2C license — 1 year of Premium hosting.