They say that the internet is the new marketplace, and after several years of lockdowns, that has never felt more true. However, to blame the big eCommerce boom on lockdowns alone would be relatively short-sighted. After all, internet shopping has been growing in popularity for well over a decade now, with brands like eBay and Amazon becoming some of the largest companies in the world.
This has suggested to some that the eCommerce explosion may be somewhat of a double-edged sword for businesses looking to make it big on digital platforms, as whilst the audience for online shopping has drastically increased, so too has the amount of competition. So, this begs the question: should you shift your business' focus over to eCommerce?
The Difficulties of Shifting Purely to eCommerce
Unless you happen to be working with a dedicated eCommerce SEO company, the first steps into being a digital business are going to be complex. Websites need time to develop authority just as customers need time to develop trust, and search engine algorithms need a lot of information before they're even going to know where to place you on search engine results pages.
This isn't quite as difficult if you're coming at this from the perspective of a business that has a preexisting website and/or digital sales funnel, but just wants to dedicate more resources to it. However, in a marketplace dominated by industry juggernauts and eCommerce mainstays with years of customer trust under their belts, it's still going to feel like an uphill battle at the start.
If you're looking to fully transition your retail business online, you can also run into the issue of no longer having foot traffic. For many businesses around the world, shifting online has become more of a necessity than a preference due to reduced patronage during lockdowns, making rental payments on storefronts and other overhead costs associated with operating a brick and mortar business difficult to bear. In essence, waiting too long to develop your digital could result in the total loss of your brick and mortar business.
Unfortunately, this means that as the world has begun to reopen, businesses who are late to the digital revolution have not been able to take full advantage of the resurgence in both in-store and online shoppers, and may be preoccupied with rebuilding as their competitors are more focused on maximising their ability to thrive by making use of their two different sales channels.
The Perks of Shifting to eCommerce
Whilst the last few paragraphs may have come across as quite defeatist, the reality is actually far more hopeful when not just focusing on this transition's more difficult hurdles. At the end of the day, eCommerce is an incredible leap for businesses looking to reach a much wider audience. Unlike retail, where you are mostly tied to your location and only have a limited pool of potential customers, eCommerce enterprises can make full use of a global platform wherein past, present, and future customers can find, review, share, and recommend your products or services. Plus, with website fees being tiny compared to the costs of renting, fitting out, and powering your average retail storefront, your overheads should be considerably smaller too.
eCommerce is also a fantastic option for those with limited budgets and staff. If you find yourself unable to afford the workers required to run a retail store of your size, going online can be a great alternative to that with platforms like CS-Cart offering seamless shopping experiences with relatively little oversight. As an added bonus, unlike traditional brick and mortar stores, the analytics of your website can give you incredibly specific insights into the demographics that your store attracts. This, in turn, gives you the chance to more directly cater to that audience. Not only will this increase the chances of your campaigns being successful, but it will also allow you to cater your ad spend more effectively by only targeting groups of people that you already know are likely to be interested in your services.
Finding the Right Option For Your Business
Naturally, depending on what services you provide as a business, there are going to be different circumstances that are more effective for you. So, it's important to ask yourself some questions before making any big decisions to ensure that you're making the most educated decision you can. Ask yourself:
What's Right For Your Customers?
Although online shopping statistics are generally on the rise, that doesn't always mean they are improving for your specific service or industry. If, for example, you have a service that is purely local or one that attracts an audience that is less likely to engage with online platforms, then a shift to eCommerce may not be the right move for you.
However, if you're offering a high-quality product and have a trusted brand that could be boosted with an online presence, then it may be time to consider a transition.
Do the Logistics Check Out?
One of the main perks offered by eCommerce is that you have a practically endless supply of potential customers from across the globe. However, if you have a product that is incompatible with shipping or the complexities of shipping will render it a frustrating and expensive ordeal, this poses substantial problems to your prospective enterprise. Also, remember that products will still need to be manufactured and stored, so if you're hoping to become a purely digital business, understand that it may not actually be much cheaper to do so if you're still paying for the same facilities, packers, and shippers.
Are You Ready For a New Landscape?
For many, the big stumbling block of shifting to eCommerce is the difference between marketing and promotion. Standards and best practices are significantly different between traditional marketing and digital marketing, and if you're someone who has always done their promotion themselves, you will likely need to bring in the services of a dedicated eCommerce marketing agency or specialist to ensure that your brand stays viable and visible on search engines and ads. Plus, website optimisation is one of the most important parts of a website's ability to be found online, so you should try to familiarise yourself with on-page SEO and begin building your website's potential visibility as early in your digital developmental process as possible.
In the end, however, the decision of whether eCommerce is the right next step for your business comes down to the specifics of what your business is, and how ready you are to transition into a new way of doing things. eCommerce is an incredible tool for businesses and one that almost any retailer should embrace, but as for whether it is time to make a full transition, think about your customers and what is likely to change if you decide to take that next step. Good luck!
About the author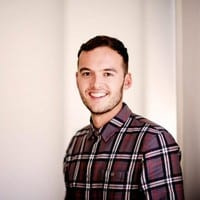 Nathan Elly is the branch manager for Digital Next, a digital marketing agency based in Melbourne, Australia. When he isn't busy optimizing web marketing campaigns, you can find him supporting his favourite football team or enjoying a friendly game of futsal.
Disclaimer: This is a guest-post written by eCommerce experts to share their knowledge with the readers of the Simtech Development blog. The Simtech Development company bears no responsibility for the visual content (video and images) of the provided article. If you think this content violates a copyright or trademark, send us a letter to [email protected]. Our team will review your report and take any necessary action.