Social Media Campaign is what can drive visitors to a startup business. World giants like Starbucks, Ikea, Airbnb, and other big eCommerce players use social media to engage with their already existing audience to spread further their values, culture, and, by the way, extend their business opportunities. You can also learn from their experience by applying their SMM strategies. In this post, we examine the theory of marketing with your social media posts and best examples with the most successful social media campaigns.
SMM Campaign Ideas: Where to Find
Step 1
But before diving into launching a social media campaign, let's first go through some brainstorming ideas to find actual trends and ignite interest with your brand.
Of course, you can keep on browsing through endless content, exploring different social profiles, and googling endless searches. Instead, a wise practice is to subscribe to newsletters that comply with your business industry. This kind of media offers insights into updates in your area of business, shows the emerging trends, and can be of great help in finding a topic for your own creative content.
Here are just a few newsletters of our marketers' subscription choice: Social Media Examiner, Social Fresh, or SocialMedia.org.
You can find inspiration by taking part in webinars, forums or get it from the sales teams' stories.
Exploring user cases, information learnt from webinar or forum participants, and adding new content from the latest news, you will get a topic (actually, dozens of topics) to include in your social media campaign.
Step 2
So, your next step is to find supporters. A perfect SMM campaign is run thanks to the word of mouth. Influencers can be such a support of your campaign. They are not necessarily celebrities. Instead, micro influencers can bring you more visitors. Ensure they promote only your brand, or, at least, don't participate in promos with your competitors.
Step 3
The next part is to refer to competitors. List them by priority. Learn how they run SMM campaigns: which distribution channels do they use: emails, Facebook, Instagram, Twitter, or…? What are their highest performing hashtags? What kind of content serves better? Do they use creative videos or rely on short tweets?
Adapt your content to your buyers' journey. There are several stages a buyer follows before to become your loyal customer. This flow is known as AIDAA: Awareness – Consideration (or Intent) – Decision – Adoption – Advocacy. Depending on the stage, apply an SMM strategy that fits your buyers' goals.
Awareness
You create awareness with your audience using broad, sharable content to stand apart from your competitors. Focus on grabbing attention to your brand. Share creative images, user-generated content, engage with your followers.
Intent
You generate demand by reverting to influencers, possible brand advocates, partners. Here is where you would provide small chunks of information regarding your brand. Connect a social network to your website, run a blog, offer free e-books.
Decision
You drive conversion and sales by targeting the interested users to your brand offers. Increase their willingness to buy with contests and quizzes. This type of user-generated content can be applied to your website. It is technically easier with a social media platform (like Instagram or Facebook polls or Ask me a Question)
Adoption
You increase engagement with your leads, delight with customer care and collect positive feedback. Start sharing user testimonials (this can be a separate section on your website, reviews on the product page, or an ever-green story on your social media).
Advocacy
You turn your buyers into your sellers using referral programs. Ensure you have an Affiliate and Referral program enabled to distribute codes among resellers and track their performance.
5 Brands with the best SMM campaigns
#1 Starbucks
Starbucks often posts user-generated content (UGC) in their social profiles. These campaigns almost 100 percent gain high engagement with Starbuck followers. They often use their cups or coffee original designs to get more traction. That was the same story with the limited Starbucks Red Cup. The company marketers asked the Instagram followers to share their cozy moments with the Cup. This single post featuring a Red Cup received 300,000 likes with + 400 comments.
For their first Happy Hour campaign, they used a Unicorn Frappuccino hashtag for one week. The purple-and-pink drink captured nearly everything that makes millennials tick. The campaign was built with the FOMO element for a limited period of time to increase scarcity and sheer Instagrammability. The Unicorn Frappuccino hashtag generated +155,000 posts within a short period of time. According to MarketWatch, "global same-store sales and same-store sales in the Americas were up 3 percent for the second quarter".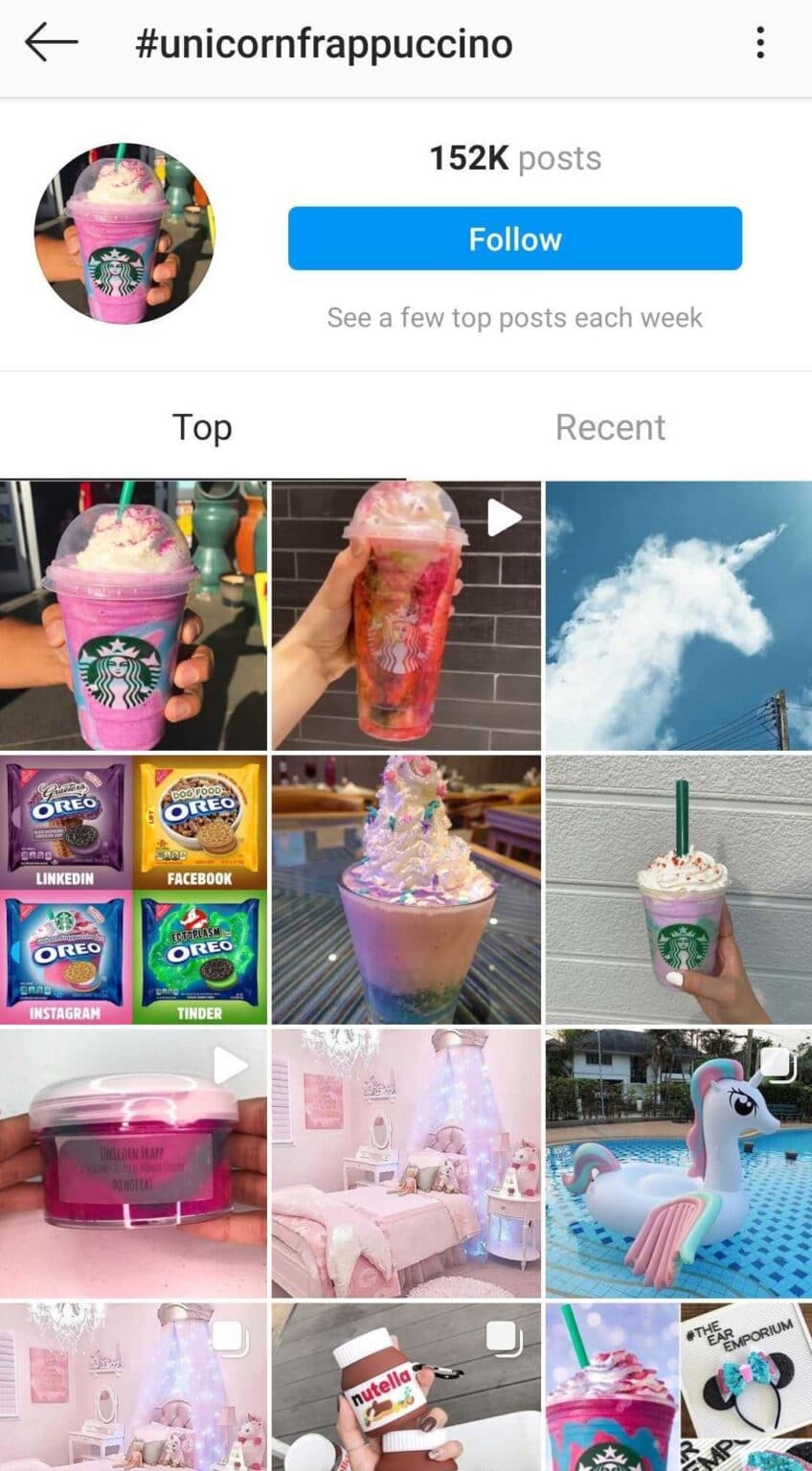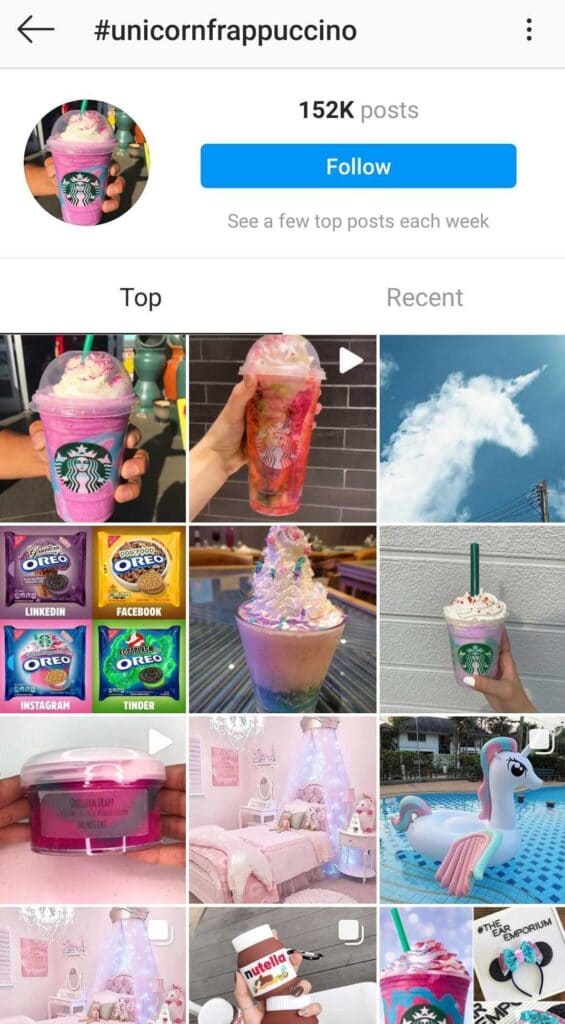 You can apply this old trick with generating scarcity and curiosity in your followers. Don't forget to capitalize on your viral success on your social profile by guiding the warm audience to your initial source – your eCommerce website.
#2 IKEA
IKEA made use of its user-generated content to drive their followers back to their website. They highlighted the stylish designs of their followers and included a shortened link to their Share Space page on their website. Now, their loyal audience serves as the brand advocates simply showcasing homes and furniture to inspire each other.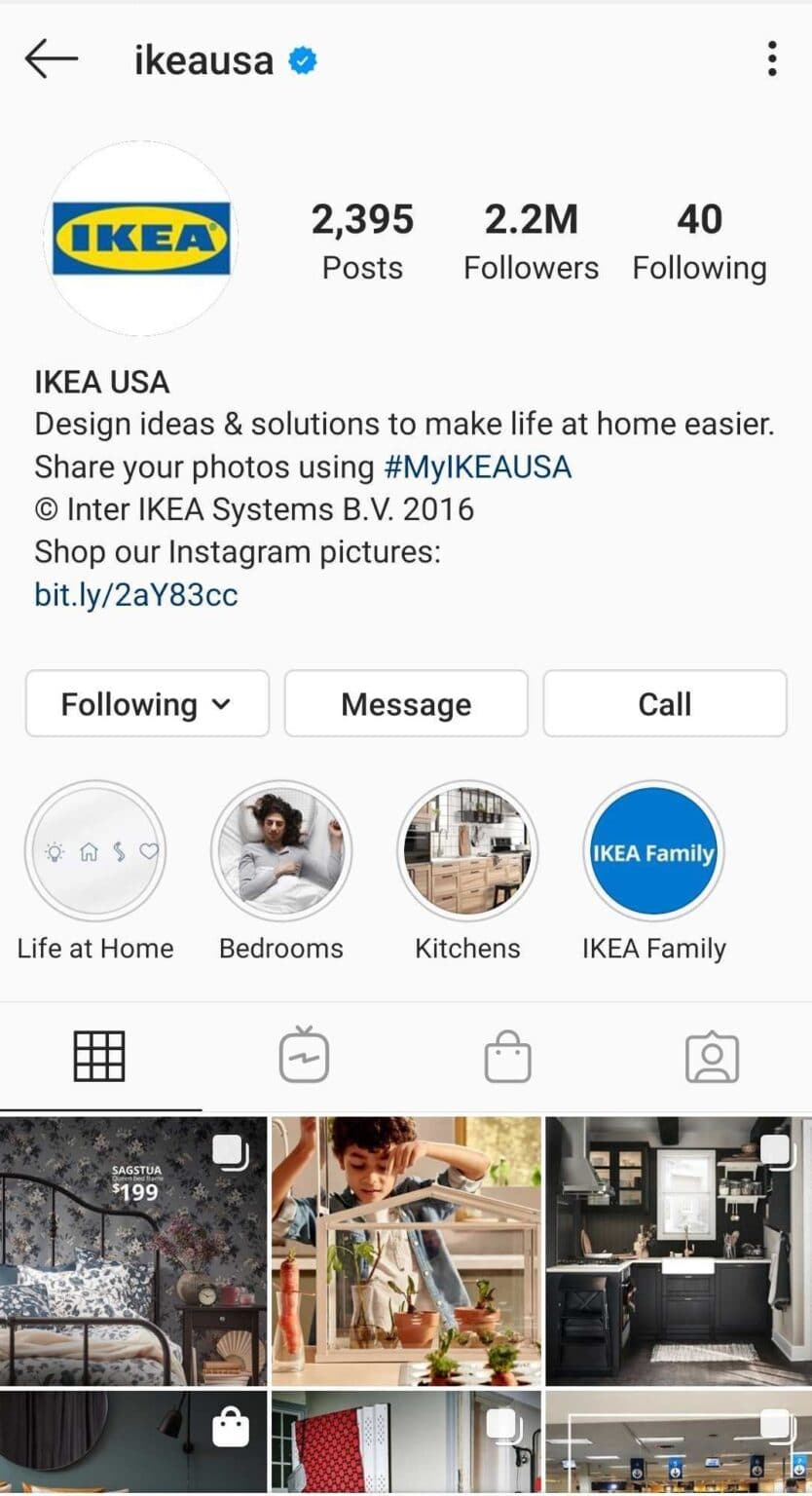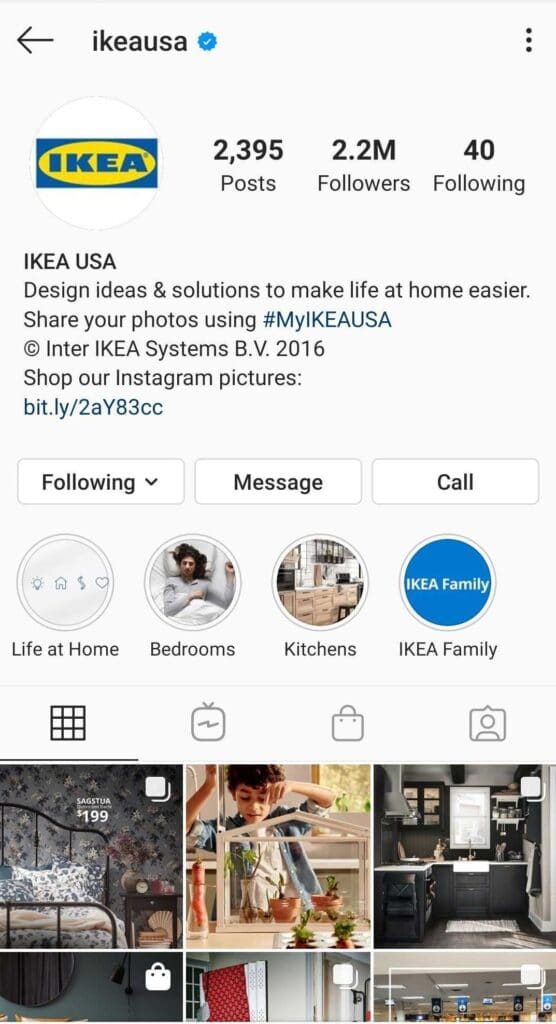 Red Bull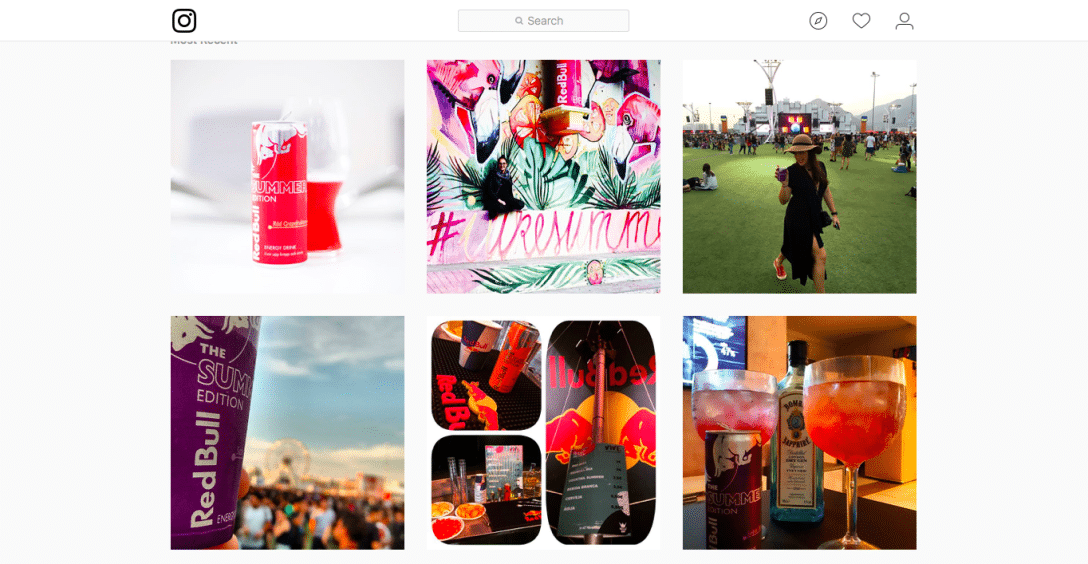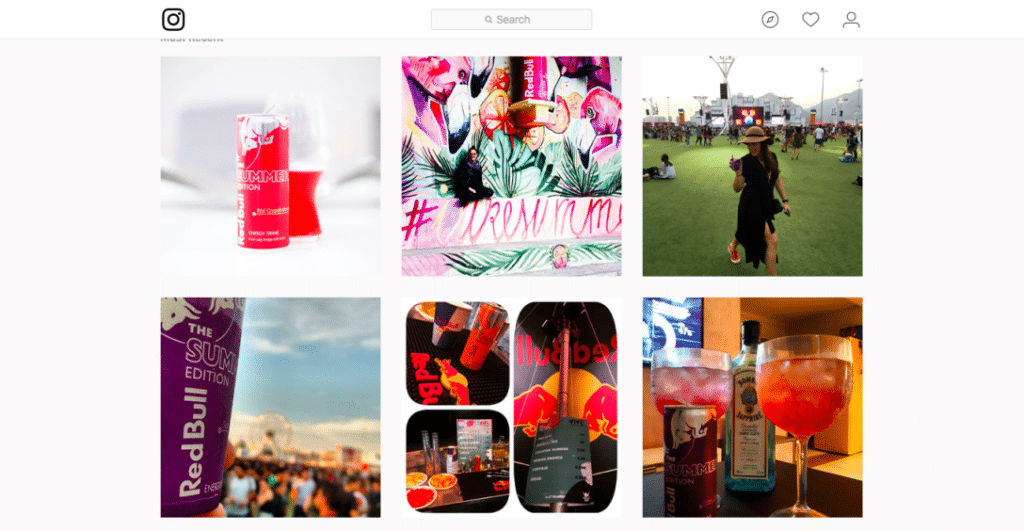 The goal of their campaign on Instagram was to boost awareness and sales with their tropical "Summer Edition" energy drink on the Australian market.
The marketers firmly focused on simplicity and building a community around the brand. The Company released a promotional teaser before the summer hit. They included yellow filters across all the images and videos related to the SMM campaign. This helped to inspire a vivid feeling of summer and associate the new can design with the hashtag #thissummer. The hashtag trend surpassed any of its nearest competitors.
Red Bull got 1.2 million customers as a result. This is how a well-chosen filter and a short hashtag can bring you recognition, traffic, and sales.
Airbnb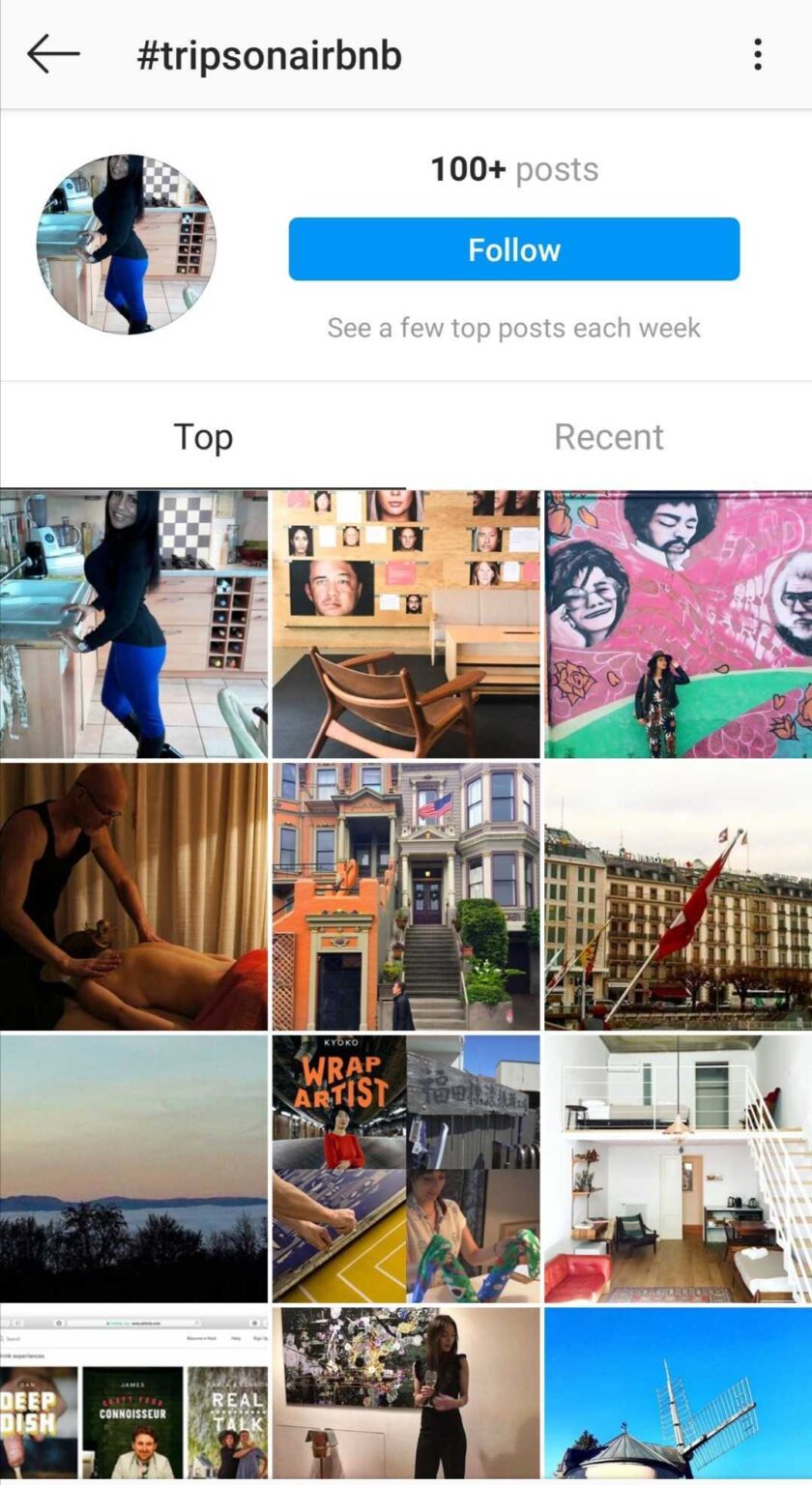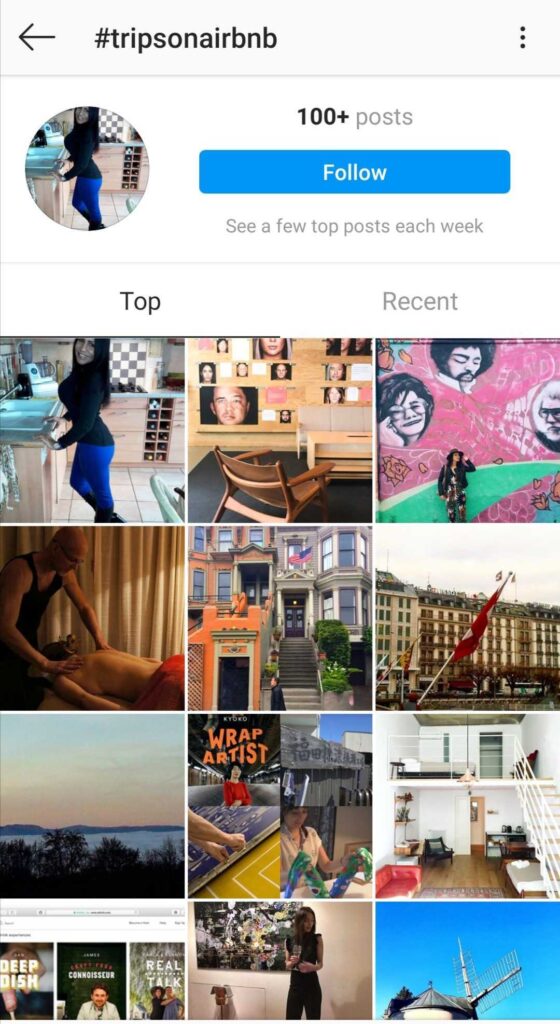 Airbnb created its SMM campaign 'We Are Here: Miami' and accompanied it with hashtag #TripsOnAirbnb on Facebook. This Live campaign was their way to show the potential customers the best experiences about the places around the world they could visit. Marketers centered their campaign around an awesome experience that followers can get with their Airbnb hosts.
What was the reason for success? At the time of the campaign rollout, there was a rise of video content on Facebook. Airbnb caught that trend for live videos and got the most out of it. Their in-depth tours took viewers to various places of the Globe to infect others with enthusiasm.
If you want to repeat this campaign success, try shooting live videos in interesting places relevant to your brand.
Dove
Dove launched its #RealBeauty campaign on Facebook, Twitter, Instagram, and YouTube websites. It was the first-ever brand to bring self-estimation psychology into marketing. Their goal was to extend the Company culture, vision, and values to their audience and bring the brand community to their platform. Marketers made independent research on self-esteem using TV, print advertising, and social posts to educate customers on self-estimation issues. They launched #RealBeauty, #NoLikesNeeded, and #SpeakBeautiful hashtag campaigns to encourage showing the inner beauty with their followers. The Dove's Campaign for Real Beauty was judged as one of the top 100 campaigns of the 21st century. They started a two-year collaboration with Cartoon Network's Steven Universe in 2018. The idea was the same: to take on body confidence and self-esteem issues. The first video was published on Cartoon Network's channel. It got 2 million views, and 103,000 likes.
Don't forget to boost your SMM campaign with your website tweaks
These were the best examples of advertising with the brand followers. Now, it's time to finetune your software to prepare it for your perfect social media campaign.
Connect YouTube videos to your selling platform to educate, entertain, or promote your products and services.
Start a quiz and place it on the homepage to drive interest and increase knowledge about your inventory and offerings.
Connect more social channels to your CS-Cart store. Consider TikTok, as an example.
Share the news about your latest campaigns in the News, Blog sections, or via Banners.
Enable social login to offer easy registration and drive traffic to your site.
Closing
Independently of what social channel you use to distribute your original content, don't forget to drive your new and repeated customers to your target platform – your online store and marketplace. Use our add-ons to showcase the latest posts from Instagram feed right in your webshop, put some user-generated videos from your YouTube fans, or connect your eCommerce site with Twitter to increase awareness about your brand with your followers. Your primary focus is your source. It is your hub where all your brand lovers gather to bring income to your business. We customize your platform to make your SMM campaign more effective!