Mobile comprises of 34% of all eCommerce transactions worldwide, and it is expected to grow to over 50% in 2017. What is more, 85% of consumers today prefer a mobile application over a mobile website. But does your business need a mobile app and how much is it going to cost you? Let's make it quickly and clearly.
After surveying representatives from 12 leading mobile development companies, Clutch established the cost of building an iOS only app to be between $38,000 for low functionality to $171,000 for high spec app. High cost is one major reason we advise against building native apps for your business.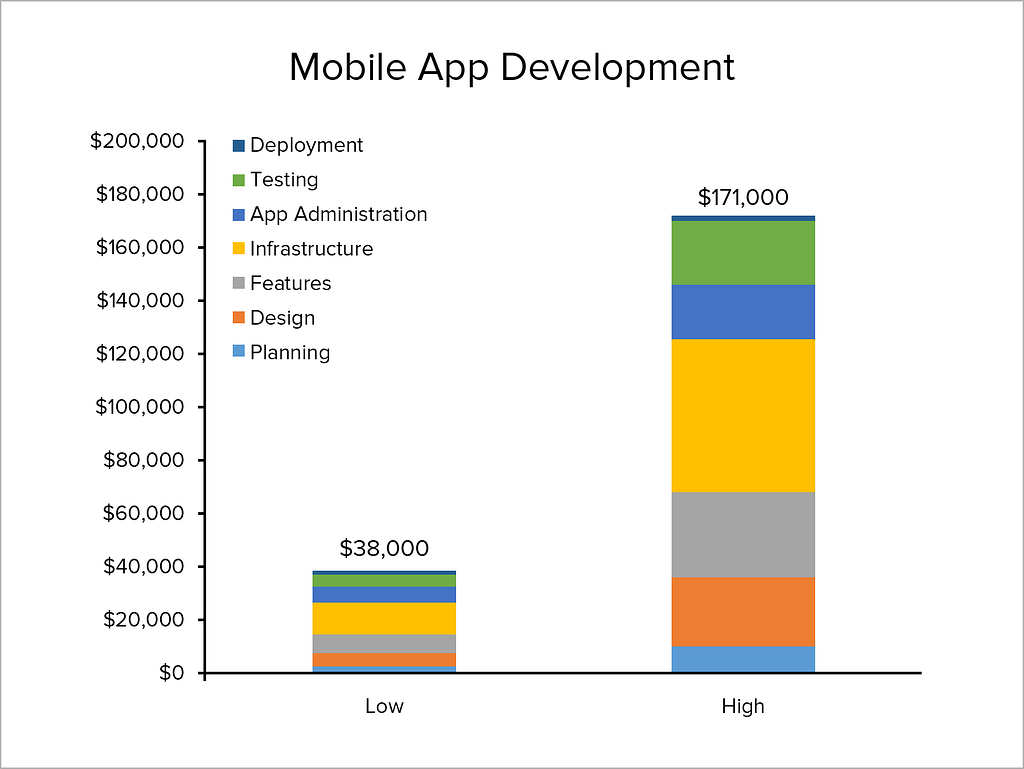 We adhere the idea that if you aren't a pizza delivery company or taxi it's not so important to invest money in a mobile app, because in most cases it doesn't not worth it. Firstly you need to determine user preferences and decide whether you really need it or adaptive mobile version will be enough for you.
Anyway as our clients often ask us about mobile apps for CS-Cart, I decided to review the most popular mobile apps for CS-Cart and mobile app builders.
Twigmo Solution for Mobiles
Overview
If you are already a CS-Cart store owner you should definitely know that CS-Cart has its own mobile commerce Twigmo. Twigmo is a set of tools to make CS-Cart store mobile-friendly for customers and merchants.
Twigmo is included by default in CS-Cart starting from version 2.2.1. If you are a CS-Cart user, just log in to your admin panel, go to the Add-ons page, activate Twigmo add-on and connect your store to the Twigmo service. Note that you are able to create your own mobile app in the Platinum plan for $39 a month.
The add-on is fully compatible with the CMS, so it has a lot features in comparison with other applications.
Key features
— Twigmo includes 11 themes to make your mobile site even more awesome.
— Works on iPhone, iPad, Windows 8 and Android devices.
— Fully multi-lingual.
— Supports custom product/category blocks, product options, profile management.
— Supports one-page checkout.
— Push notifications about new orders.
— Ability to manage multiple stores.
— Tools to track statistics, orders, products and customers via filters and search.
— Ability to edit orders, products and customer data.
— History of recent events in the store.

Design
The application design looks similar to the mobile version of the CS-Cart website except the navigation menu and footer, which are moved to the sidebar.


Pricing

Mobikul Solution for Mobile Apps
Overview
The Mobikul will convert your CS-Cart Store and Multi-Vendor marketplace into a mobile application.
By using this Mobile Application your customers can easily visit your store with their android phones and tablets. They don't need any laptop or desktop to visit your store, they can use all the features of your store from the mobile application.
Not only your customers but also your sellers can also use various features by using their android phone and tablets with this mobile app.
Mobikul CS-Cart Mobile Application is a pre-build mobile app—you just need to configure it with your CS-Cart store through RESTful (web service), change the app name, replace the app icon and banner with your store icon and banner and release it on the play store.
Download the app:
Mobikul Multi-Vendor
CS-Cart Mobile App Builder

Key features
— Well integrated with CS-Cart.
— Informative and interacting shopping app with a fast and intuitive response.
— Supports default CS-Cart shipping methods.
— Supports PayPal, Authorize.Net, Stripe, PayU.
— Provides phone ordering, cash on delivery, fax ordering, money order, and personal cheque as payment methods.
— One-page checkout.
— Option of gift voucher, promotional and coupon code have been provided.
— Feature of push notification over the devices has been provided.
— Well configured and easy to use at the admin end.

Pricing
The add-on for CS-Cart costs $499 and for Multi-Vendor the price is $599. Note that the free support lasts 3 months after the purchase.

Design
The design is quite simple and will suit your CS-Cart store regardless of the products you sell.

Apptuse Solution for Mobile Apps
Overview
Apptuse is focused on crafting elegant and native shopping apps for businesses and individuals. The online tool creates an elegant mobile shop app with your existing CS-Cart store with our ready to use integrations. With Apptuse you can create an Android or iOS app instantly without writing a single line of code.
This lets you have a complete native app that integrates with your existing store inventory and makes managing your store hassle-free.
Pricing
Apptuse has 2 available pricing plans: Startup and Business. If you want to have a white labelled app and all inclusive package (for more information please contact Apptuse) the minimum price will be $399 per month.

Design
With a big amount of purpose-built content blocks, integrations and colors, Apptuse presents a number of different combinations.


Contus Solution for Mobile Apps
Overview
Contus M-Comm is a ready-to-go solution that lets store owners build branded, exclusive, native mobile applications which can be in perfect sync with the online store's backend.
Key features
— Feature of push notifications over the devices has been provided.
— Integrations of 3rd-party tools, APIs and other technologies.
— Seamless connectivity between your store and app.
— HTML5 and CSS3 contributes for smoother UX on all devices.
— Multi-lingual support.
— Advanced promotional opportunities: discount coupons, daily deals, free shipping for regular purchases, special prices for registered customers and personalized shopping suggestions.
— Multiple currencies.

Pricing
The cost of installation and full customization of the native application for CS-Cart is about USD 9,500.

Design
The design is very nice and user-friendly, so that your customers will find it easy to swipe and click around to find what they want. Using superfast checkout with auto fillings, buying takes just a few minutes.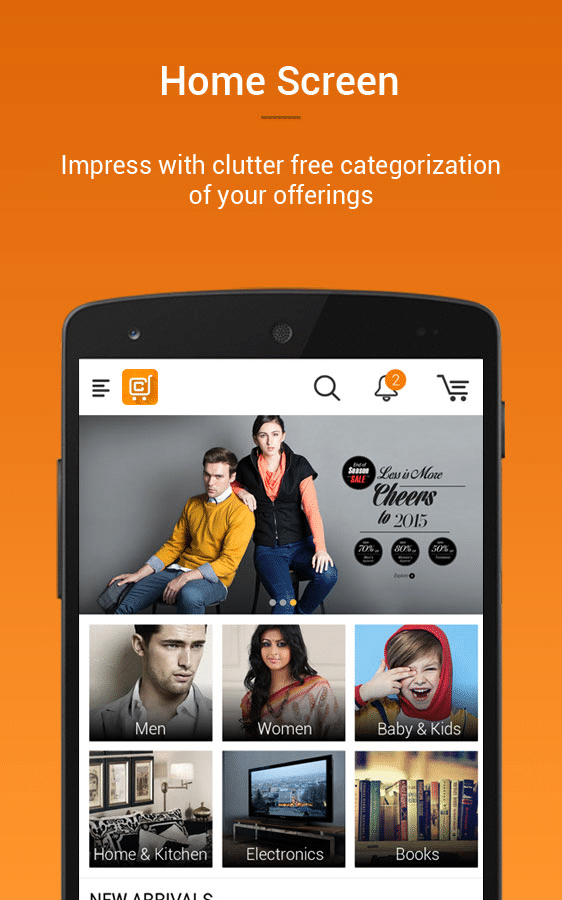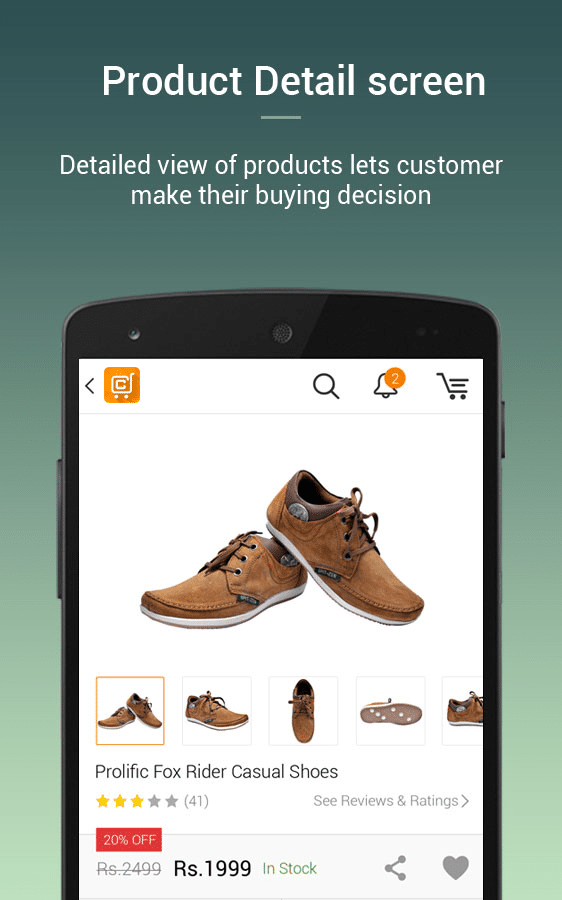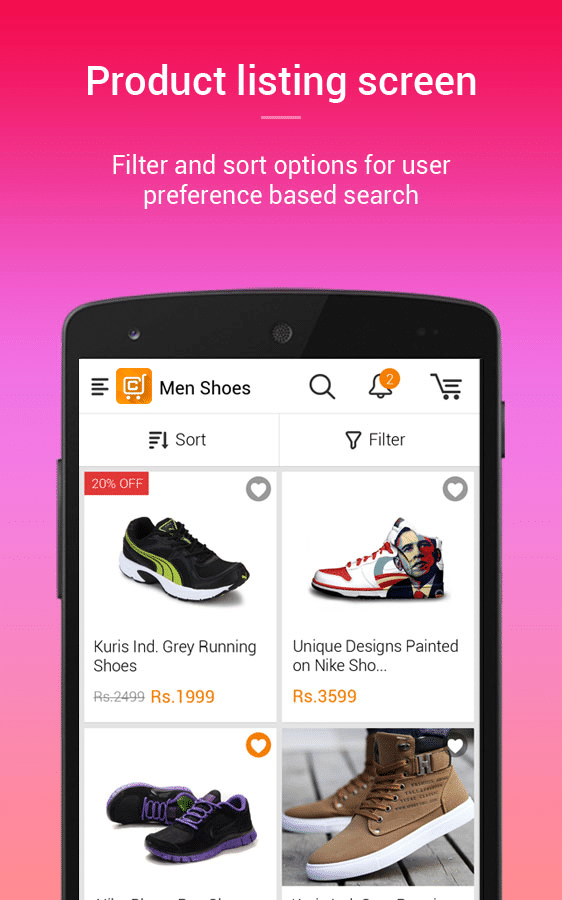 Mobile app builders
Of course, there are solutions that will help you build a mobile app on your own. Mobile app builders allow you to create advanced applications for smartphones and tablets with no technical knowledge.
If your budget does not allow for a full custom app or you just want to try a mobile app on for size and test the app marketplace, these app building tools will help you get up and running.
Let us give you a list to check out some of them:
 
Elite mCommerce
Bizness Apps
Apps Moment
 
There is no doubt that a mobile app makes you accessible to customers at all times and increases brand recognition, but you see that it may hit your wallet. If you choose to use a mobile app, do not forget that you need to get a qualified support. Does this company provide support? Who will resolve bugs and issues that may appear at any moment? Clear these moments before the purchase.
In our next article, we will describe the advantages of having a responsive web store. We will tell you how to make your store attractive on mobile devices, why it is enough for your business and how it helps to save time, nerves and money.
Do not miss it!