Social media is what drives visitors to your eCommerce site when users are not even thinking about shopping. However, it's quite often when once swiping images, or watching videos, users get interested in a brand and want to explore more about it. This is your chance to catch your followers' attention and turn a lead into a customer, or even a brand advocate. There are multiple options to show off your brand. Opportunities are endless even within one social media platform. And what is the highest growing network today? Let's talk about TikTok and how to apply it to your eCommerce business needs.
TikTok Dossier
What is TikTok about?
TikTok is all about sharing fun videos and building a network of like-minded people. With TikTok, users can create, edit, and share 60-second long videos with each other to gain traction to their accounts and build an audience. The platform allows users to apply filters, video effects, templates, music to create unique content, edit it right within the app, and share it with others and get likes and new subscribers.
TikTok content formats
The platform makes it possible to produce various types of content. The most trending formats are:
Lip-sync videos;
Comedy video;
Lifehacks, experiments, DIY;
Talent show;
Life vlogs;
Memes;
Duets with other TikTok participants;
Challenges and battles.
Top TikTok hashtag challenges in 2020:
The Medium Magazine states the top video challenges on TikTok that gained the most traction. The mandatory condition of any challenge is its accompaniment with a trendy hashtag. Here are some of them:
#1 The #Savage Challenge.
This challenge has over 674.9M views on TikTok and is by far one of the most popular challenges on the platform.
#2 The #Tootisieslide Challenge.
#3 The #Renegade Challenge.
The 14-year-old Jalaiah Harmon created this dance to the song "Lottery" by K Kamp.
Stats behind using TikTok (2020):
Here are some statistics available on Statista behind using this trendy video-sharing platform for social media lovers.
By January 2020, the TikTok's market share has been evaluated as USD 75 bln.
TikTok was downloaded by 47 million people from Google Play Store, and by 11 million people – from App Store worldwide.
About 37 million U.S. users spent about 498 minutes on TikTok in 2019.
The platform audience is still growing: for the U.S. this growth consisted of 97,5 percent in 2019.
TikTok is mostly used by GenZers, a new rising buying power of teenagers between 10-19 y.o.
440 million people were the daily active users in China in January 2020.
1.2 million impressions per post from top influencers were in China in January 2019.
Why does eCommerce need a TikTok?
The share of users residing in TikTok is quite large. It's a big mistake to miss this amount of potential customers.
The obvious reason is to attract more visitors to your website. 
If not the sales reason, you anyway increase awareness about your brand and get visibility with the rising buying power of the young population. Generation Z already determines the way people shop online, and this trend will continue to strengthen positions.
With a larger audience, you get more chances to promote your products and services, philosophy, and values to build a strong and loyal community around your eCommerce brand. This is how a repeated customer base can be built. 
Moreover, by hiring influencers you can earn more brand advocates to even increase your popularity with youngsters. Think about applying an Affiliate and Referral program to distribute promo codes and get more purchases from TikTok.
Strategies for eCommerce brand owners to sell with TikTok
Shoot creative videos to share tips related to your brand specifics. After reaching +1,000 you'll be able to engage your audience with Livestream also.
Share tips or interesting facts in your videos. For example, if you sell fashion apparel, make a TikTok video with how to complete a perfect look with your brand clothes.
Make your Branded Effects so that users could interact with your content using filters, stickers, and effects on their own. This type of content allows for testing products. For example, if you sell hair dye, offer your Branded Effects to users to try different colors.
Make your own challenges with your brand in the hashtag. TikTok enables brands to sponsor their challenges and place them on the Discovery page for 3-6 days. TikTok states that the average engagement for Branded Hashtag Challenges is 8.5%.
Use various types of ads for promoting and selling on TikTok:

Brand Takeover. It is a type of ad that is a full-screen image shown to users when they first open TikTok. Brands can link this type of ad to a brand's landing page or a Hashtag Challenge within the platform.
In-Feed Ad. This type of TikTok ad is a full-screen auto-play video lasting up to 60 seconds and shown in the For You" feed. If your in-feed ad is accompanied by a tune, viewers can "use this sound" to interact with your video. In-feed ads may have a CTA so that you place a link to your website page.
TopView. It is a full-screen auto-play music video ad of 60 seconds. It comes up when the app opens. With TopView, you can use videos as In-Feed Ads to advertise. TopView has greater functionality as opposed to Brand Takeover where you can only show an image or a GIF.

Add a website link to your TikTok bio. To check whether you can do it, go to your Profile tab, then click Edit Profile and drop in the Website field.
Add the TikTok social button to your CS-Cart site to channelize both types of audiences and 'complete this circuit' on your eCommerce website.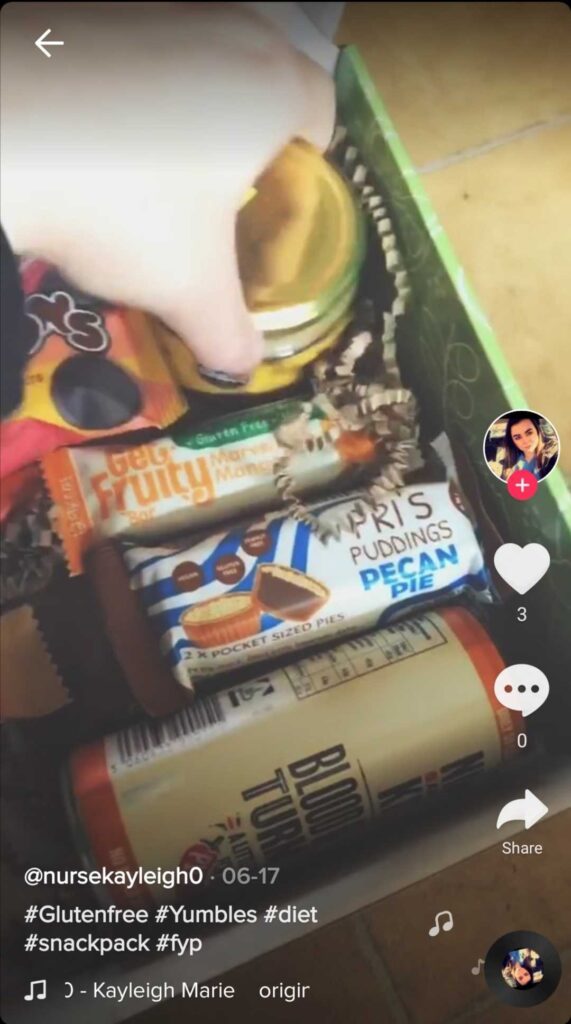 How to add a TikTok icon by yourself
CS-Cart and Multi-Vendor platforms already have some social buttons built-in by default. Twitter, Facebook, Google+, Pinterest are in their number. With add-ons by Simtech Development, you can avoid the nightmare of adding other social media icons on your page: Evernote, Linkedin, LiveJournal, Sina Weibo, Surfingbird, Tencent Weibo, Tumblr, and more. 
You can also opt for adding a social media icon by yourself. The software allows you to do this without asking for the help of a developer. To get a new icon embedded (or, at least change the existing one), follow these steps:
1. You should make the .svg version of the new social media icon. Use Adobe Illustrator to export a vector file of your image to the SVG format.
2. You can use the IcoMoon or FreePic apps to select an icon from and use it for your new social button.
3. Take your current CS-Cart icons from /design/themes/your_theme/media/fonts/glyphs.svg and your new .svg icon and load them to IcoMoon.
4. Select imported icons.
5. Click the Font button.
6. Check the codes of some old icons. Remember the codes of the new icons.
7. Click Download.
8. Make a backup copy of your current font files glyphs.svg, glyphs.eot, glyphs.ttf, glyphs.woff
9. Rename the IcoMoon files from the font folder of the downloaded archive to glyphs.* . Copy them to your server and overwrite the existing ones.
10. Adding new icons, create new classes like .icon-new-1, .icon-new-2. Add to your *.css or *.less file the next code. Changing the existing ones, then skip this step.
11. Add codes for the content of the classes.
12. Apply them in your templates with <i class="icon-new-1″></i>
This is the CS-Cart developer community-brainstormed way to add a new icon (like TikTok, for example). However, nobody guarantees you do it right from the first try. It is always better to double-check any modification with a CS-Cart code experienced programmer.
Closing
If you are not a techy guy or a highly-qualified in-house dev team is not with you, you can freely entrust customization to us. We are a golden member of the CS-Cart top developers with +15 years of customization experience. At Simtech Development, we follow the strict rules of coding for CS-Cart software. We can help in customizing, quality assurance of the existing modifications, and giving a piece of advice on how to earn more with TikTok and other social media.