There are dozens of top-notch specific solutions applicable to online shopping, but still, the technologies for the eCommerce industry continue to evolve to adopt the best features of brick-and-mortar stores and improve the customer experience. Online stores and marketplaces took the lead amid the pandemic. Unfortunately, it is so far difficult for them to bring the same emotions and engagement as physical retail does. To help the digital world to fill in this tactile gap, 3D product imaging came into play.
E-tailers who have got experience with integrating 360 rotatable image viewers into their online shops report the conversion rates increased. If you run an eCommerce piece of software you are interested in allowing visitors to use their mouse to "turn" the product and see it from all sides. Having a rotating 3D view functionality helps reduce customer friction and leads to increased income for your shop.
What is 3D or 360 product image?
360 product image is a series of still images of a product photographed in sequence on a turntable that rotates on a single plane. Special software available with the photography equipment manufacturer or a standalone app controls the turntable and camera. The 360 photo viewer software should work on desktop and mobile and use touch and mouse events to rotate the object. Alternatively, you can use special apps to create 360 spin images like WebRotate 360, Capacity, Sirv, and others.
How to take 360 spin product photos?
You will need a camera, a turntable, a lightbox, and a tripod. The aim is to take a sequence of photos to create an image that will rotate 360 degrees around its axis.
Place your item on a white background;
Zoom in on it;
Turn off the flash and set the camera to auto mode;
Take pictures;
Turn the item 15° in one direction after every picture.
Where to apply?
The all-aspect view is applicable to many business areas where showcasing products is crucial. Hospitality business owners will be able to show their rooms and reduce the number of questions for potential customers. The jewelry industry will be able to create a gorgeous look for their gemstones and reduce customer incredulity.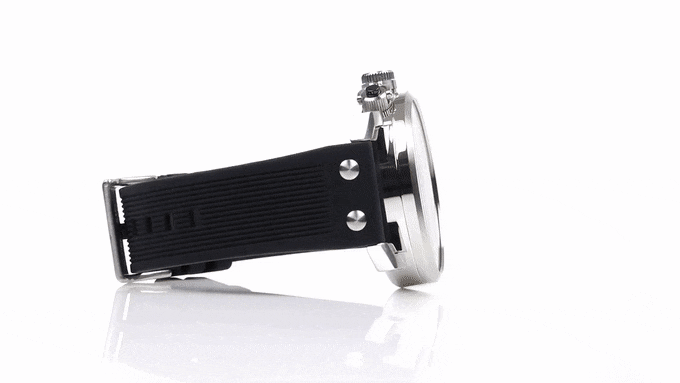 It is quite simple to insert 3D shopping on your product pages (and other pages too). If your store uses the CS-Cart shopping platform, we can help you in connecting this functionality to make your product images look more accurate and trustworthy.
Reasons to apply in online stores and marketplaces
Google applies a 3D search. With 3D and 360 spin images, you will be more visible in search. It will help you to outreach your competitors and sell more.
3D images reduce returns and are cost-effective in the long run.
3D imaging is impressive and shows your brand as a reputable business.
This is how you can benefit applying 3D viewer:
You create a more accurate all-side view to impress customers;
Customers will be able to engage with your visual content;
Buyers will see rotatable models of your items to properly examine them;
You can display products in either 360 spin or multi-direction (3D) to create an effect of augmented/virtual reality.
What do you get with a 3D viewer?
Top-notch CS-Cart 360 viewer;
Pop-up animation that opens immediately after pressing the 360 button;
Product images rotated left/right;
Rotatable models of all your goods with zoom-in/out.
Imagine, your store visitor clicks on a picture and it gets alive. A wished item pops up and opens in the full-width view. Sounds great? Your customers would think so!
How a 360 product view can work on a product page?
Let's follow the user journey while dealing with your 360-degree zoomable product picture. When a pop-up is opened for the first time, the image will become 50% of the pop-up window width. The pop-up window size will adapt to the width and the height of the device screen. The default CS-Cart resizing tool will help to change the size of the image.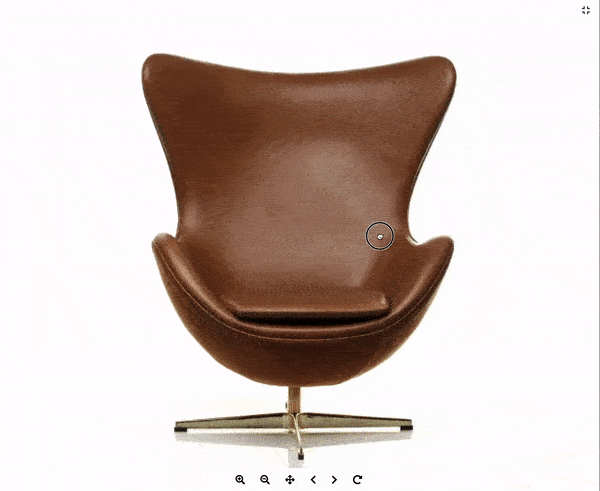 With '+' and '-' buttons 3 D picture becomes zoomable. These buttons will work as follows:
– The single-clicking the ' +' button increases the image size to 75% and the 360 spin plays;
– The double-clicking the ' +' button increases the image size to 90% and the 360 spin plays;
– The '-' button returns the previous image size.
– If the customer clicks the '+' button twice, the image size will become 90% of the pop-up window size. Then the customer clicks the '-' button one time, the image size will become 75%.
This is just a user case. You can apply the above model, or suggest your variant. 
Closing
3D Product View for eCommerce sites is going to have a significant impact on how e-tailers engage with potential buyers. An additional view of products doesn't just have the potential to increase views. It can turn those views into sales. By getting ahead of your largest competitors with this feature, you could have a huge impact on your sales!