Let's review the top Simtech Development marketing add-ons and see why it's highly important to use them.

Coupon Code Tracking

Coupon codes can be a nice tool to attract new and repeat customers. It works not only for big holidays like Christmas or Black Friday but can also be a regular campaign. For instance you can create a special code for subscribers or use it as a way to return customers.





With the Coupon code tracking add-on, you will easily monitor which coupons and promotions are most effective, adjust your promotions according to customer preferences and receive instant information about applied coupons.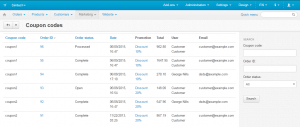 Affiliate

If you want to follow the path of Amazon who has risen sales through affiliate marketing, start with getting the Simtech Development Affiliate add-on to track your affiliate sales.
Organize a great affiliate marketing strategy and generate reports with key campaign stats. Affiliates get paid depending on the conversions they bring to the site while your store gets an increase in sales and subscriptions without having to spend more than they should on marketing campaigns.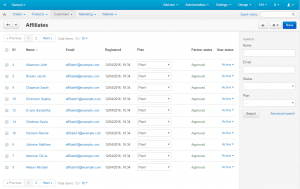 The add-on tracks and keeps a full count of events, such as banner views, click-throughs, and registration of new users who come from affiliate websites.
With our video guide you will learn the steps on how to launch and track your affiliate campaign.
Google Remarketing Tag

Remarketing isn't just an effective year-round marketing strategy – it's a technique that's ideally suited to holiday shopping buying behavior. For example, the user who's been attracted by your holiday sale will see your ads even after they forget about visiting your website.
For example, you could add a "TV" tag on all of the pages where you sell televisions. You can then create an AdWords campaign to show highly relevant messages (such as ads displaying a special offer on TVs on Cyber Monday) to people who've visited these pages as they browse sites across the Google Display Network.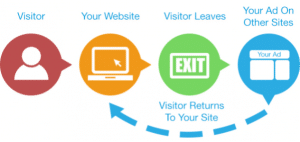 Google Remarketing Tag is an instrument that allows you to add the remarketing tag to your website to show ads to customers who visited your online store. The add-on will integrate it ito your CS-Cart website, so that you won't have to insert the remarketing tag to each page on your own.

Google Enhanced eCommerce

Have you been using Google Analytics to analyze the statistics and monitor your eCommerce business on the go? Then you will appreciate our powerful tool – Google Analytics Enhanced eCommerce.
With the help of this add-on you can track the user behavior across your CS-Cart store starting from product views to Thank you page.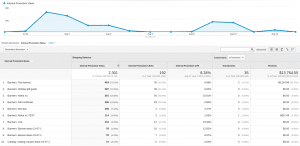 The reports will also show your customers' shopping and purchasing behaviors. Like how often they add or remove products from your online shopping carts. You can read more about types of reports here.

The Facebook Pixel

Any marketing expert will tell you that it's impossible to run successful Facebook ads without using the pixel. We have developed the Facebook Pixel add-on for CS-Cart letting you implement this code yourself to eliminate all redundancy and implementation errors relating to the Facebook Pixel codes.
Facebook's pixel can be used to track how many times a particular action occurs.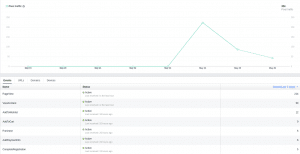 For example, you can track how many leads were generated from a particular Facebook campaign. Or, how many products you sold from a specific ad.
Our Facebook Pixel add-on supports not only Personal but also Business Manager account.
Business accounts are useful if you manage Facebook advertising for clients or advertise internationally and need accounts in different currencies, to mention two common examples.

Twitter conversion tracking

Twittering about new products or a sale for a holiday season is a good way to drive more customers via popular social network.

Conversion tracking lets you understand your return on advertising spend by tracking the actions users take after viewing or engaging with your Twitter ads campaigns.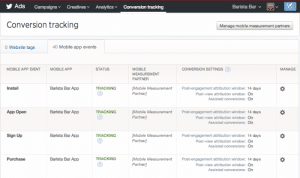 The Twitter Conversion Tracking add-on integrates Twitter Conversion Tracking into your website so you won't have to tag every page where a conversion may take place or ask a web developer to do this for you.
So, we have introduced you to all CS-Cart add-ons which will definitely improve your marketing campaigns by measuring their performance and tracking statistics. What add-on do you need most of all for your business? Do you want us to develop another perfect marketing tool for CS-Cart?
Please share your ideas with us by contacting us on Facebook.