In our information-driven age, a career as a programmer is almost the most demanded job that boys and girls start to dream about from a very young age. Schoolers learn the basics of programming and the most active students get involved in large-scale international projects before they are graduated from their Universities. So, why is this area so attractive and who are those guys who want to invest their time in learning code to initiate the fifth computer revolution?
Today we will tell you a story about how to start your career in a profession from scratch. The hero of our story is Andrey Myagkov, a young programmer and the leading developer at Simtech Development. We will ask him what the excitement the IT people find in their jobs and why being a programmer is a lot of fun.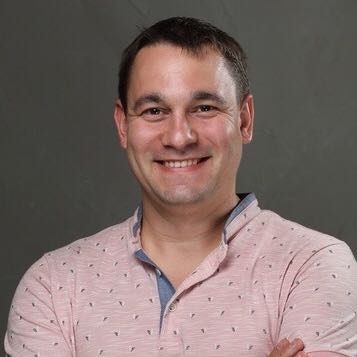 Andrey, tell us a little bit more about how did your story begin?
Well, back in 2000, when I was a child, I had a friend whose dad worked as a programmer. During my school years, I used to come to visit him, and he was always showing me some computer games and pieces of code made by his father. I and my friend, we were fascinated about it so deeply that we got into learning how to make programs and even wrote some simple questionnaires on Basic. I got a lot of fun while programming and by the end of school, I realized 'this is what I want to do' and got into learning computer science.
How did you feel about programming after going into studies?
I had mixed feelings. I got the impression that after starting my studies at a University, I would be taught lots of programming languages and get deep knowledge of it. The reality was different. The University does not give you a practical base for coding. It teaches you how to do it right and where to find some sources to learn correct coding. That is, they give you an idea about how to do programming in a professional way and teach you how to study. I can't say that my University studies helped me a lot in practical programming.
But what do you think, is it possible to become a programmer by learning on your own? What is really needed for this?
Yes, I think it's quite easy to do. No need to rush somewhere and apply for a computer programming college. Nowadays, lots of courses and lessons are available on the web. Following one, any student can get started with programming very quickly. Everything is described there quite simple with examples. You can go along with some course, follow it step by step and see your written code at the end of a program. It's never too late to learn. Even schoolers are equal to do this.
What is currently your job?
I am a Tech Lead. I am responsible for a group of programmers and my task is to lead the team, help them in developing an architecture for some complex projects, and track workflows.
How long did it take for you to find a job?
It was the beginning of May, I was on the fourth degree and already realized that at the end of the fifth year of my education I should write a code to protect my diploma. So, I would need some practical skills. I decided to find a company that would enroll a very young and inexperienced student (who I was) and would give me an opportunity to learn programming at work. I found a convenient employer, called them and came to the interview. One month before it, I went into learning PHP. That was the main language at that company. So, I got that offer. Once I was hired as a trainee, I had to come to work after my University studies (sometimes, missing my classes to get my hands-on on the job). My new teammates taught me how to program, showed me some real small tasks solved by pros. That period lasted for two months. I studied and performed test assignments. After the internship ended, I got into the 'real' programming, chatting with customers to find out more details about the task. In mid-summer, I already worked as a full-time programmer.
What did you miss at the beginning of your career path?
Let me see… I probably lacked some personal qualities, maybe perseverance. I was leaping trying to cover every subject. Fortunately, senior team members guided me and showed me the right approach to become a successful programmer. So I didn't have major difficulties since there were always some people staying around and ready to assist.
What's the biggest programmer's pain about his job?
For some projects, you need to quickly adapt to another technology or even programming language. For example, now you're engaged with a project implemented in PHP, but at some moment of time you've got a requirement from the customer, some sort of 'Well, let's improve the system, please change this and this!'. Suddenly, you realize that to complete the task, you should rebuild the whole system with a completely different programming language or the use of some new technology. The difficulty is in quickly switching to a different method, learning a new technology or programming language. One more difficulty is the language barrier. In today's world, knowledge of foreign languages ​​is one of the most important and obligatory things for a programmer.
Is it boring to code?
It depends on a person. As for me, I've got a lot of fun. I am passionate about facing challenges and resolving complex tasks when you can build a piece of software and then see the result before your eyes. That gives me great pleasure. At the same time, somebody gets bored with pushing buttons again and again and staring at a screen. Tastes differ.
How does a typical programmer look like?
There's some kind of prevailing stereotype there: some kind of a nervous guy wearing a checkered shirt who sits behind a computer and drinks coffee all the time. It's not true, actually. Everybody is unique. Someone is an athlete, someone sings very well, they are fond of absolutely different things, and there isn't such a 'typical programmer'. Maybe it was before, but now it does not reflect reality.
And the last issue before we go:
Are you personally proud of being a software developer? Are your parents glad about your career choice? Were there any reproaches like 'it's better to become a doctor'?
I was fortunate enough because I was always supported by my relatives. They are very happy that I was able to make my dream come true. I managed to establish myself well in my home country and I like my choice. Of course, I wanted to be a pilot back in the days, but when I tried programming, I came to an idea that it is for me. Still, I've got that excitement in my eyes as I really like what I do. I am proud to be a programmer. I can help people to bring to life their business needs, I have an opportunity to communicate with the whole world with my knowledge of the foreign language. It really motivates me.
Closing
That was the interview with Andrey, a Team Lead at Simtech Development. Our team is big, so we can assign a dedicated software developer depending on your project requirements. Send us a quote, describe your business concept, and we'll select a software guru.