When the pandemic began last year, local businesses and restaurants were encouraged to start selling online. But that was not so simple! Businesses that sell food or other perishable products have a lot to think about before offering their products online. If you are a marketplace owner, concerns can only grow as you should think for your resellers also.
It's obvious, when you sell something (not only food, but preservative-free cosmetics also) that can expire quickly, your some common concerns might be:
What regulations should I comply with?
How to ship a product that needs to be refrigerated?
How can I force my vendors to specify conditions to ship a perishable product?
In this post, we'll cover answers to these and other issues so that you can feel more confident while starting selling perishable goods online.
Should I sell perishable products online?
The digital market of food and beverage is a fast-growing sector. Its revenue is expected to reach $26 billion by 2022.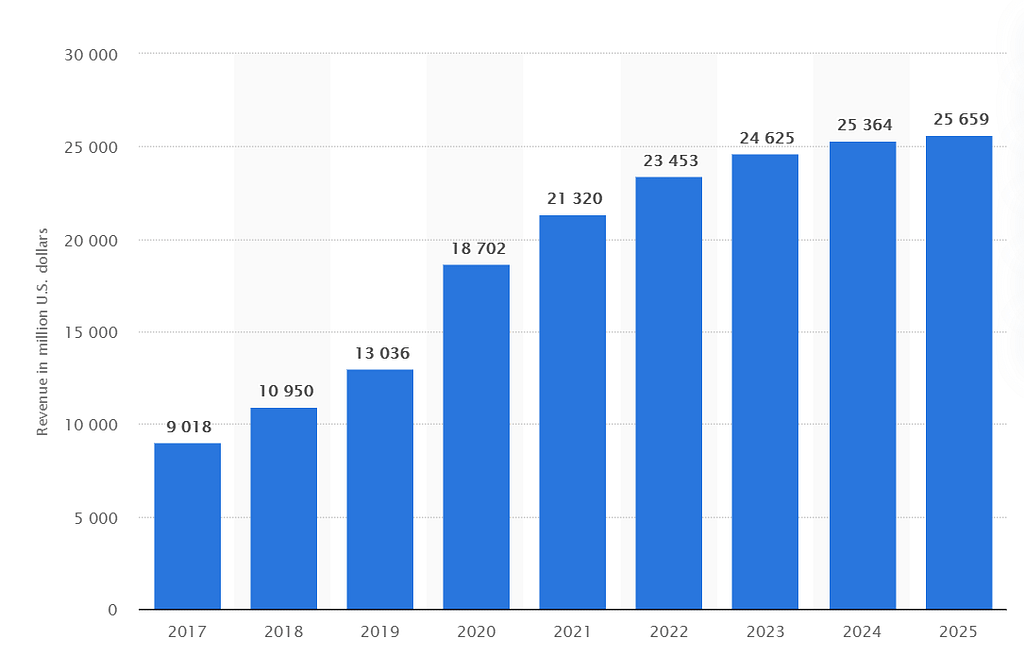 Some famous brands like Blue Apron and Hello Fresh have refined their techniques to deliver refrigerated food, including perishable items. Moreover, there are now lots of fulfillment centers and shipping options allowing a local delivery under conditions you specify.
The question is not whether you can sell perishables online or not. Instead, it sounds like "Should you sell it online?" Being a local cafe round the corner, with no eCommerce site before, you need to know all the pitfalls and nuances to transit your business safely. You'll have to determine how to build a shipping-friendly product line, keep up with the shipping and customs regulations, handle all logistical issues by yourself or with a standalone department engaged in order fulfilment and shipping. You will need to hire a marketing team, explore your customer base, seize every opportunity with local pickup and delivery.
At the very beginning don't think you will get a complete Hello Fresh or Blue Apron. First, focus on packaging and shipping. Don't try to replicate your entire menu, but focus on something you're great at, start with a niche-specific meal. You cook a perfect sauce? Ship it. Or you know a jam recipe nobody can cook like. Package it so that everybody can order and try it at home.
When shipping perishables
Check food regulations
Customs regulations vary from country to country. For example, meat products won't pass through the Australian Customs. The same relates to dairy, eggs, seeds, nuts, fruits and vegetables. In Kuwait, the list of items prohibited for import includes mostly food-related goods. While planning your international shipping, check the shipping customs of a country of destination. Even if your product is not in the "banned list", there may be a requirement of obtaining a license to ship your perishable item.
When you only start a business in the food industry, check the following:
Food safety laws and regulations (FDA in the US);
Business license requirements in your state;
Kitchen inspection requirements;
Other commercial kitchen rules in your state;
Labeling laws.
According to the FDA labeling requirements, food should be labeled and disclose all the ingredients. The label should contain information about:
Net quantity;
Weight of all ingredients;
Manufacturer's name and location;
Nutrition;
Allergens;
Expiration date.
For more information, connect with the Department of Agriculture in your state or your Local Health Department.
Package it right
According to USDA, all perishable should be shipped below or at 40 deg. Fahrenheit (4.44C). It is the responsibility of the sender to ensure the required conditions. For food makers who ship their products, it will be required to invest in foam or heavy corrugated cardboard for shipping containers. To keep it cold, dry ice or frozen gel packs should come with such a container.
Add a padding within your inner and outer packaging to keep the content fixed.
Use small boxes that fit your items to avoid extra costs.
Try to make a parcel delivered to the customer's doors as soon as possible. It means you will have to invest in more expensive delivery options. Build the shipping cost into your product price.
You can also consider offering a local pickup option to let your customers save on delivery.
Label packages appropriately
Not only the final user, but shipping partners should be aware of the container's content, especially in the perishable goods business. Label the package with "Food content, handle with care" or "Keep frozen" or "Keep refrigerated". Having dry ice as a cold source, notify others to avoid ice burns: "Contains dry ice".  "Fragile" label will be sufficient from a legal standpoint. 
If your perishable product needs to be refrigerated or frozen, consider UPS or FedEx. Both provide same-day delivery and can ship refrigerated products at any time.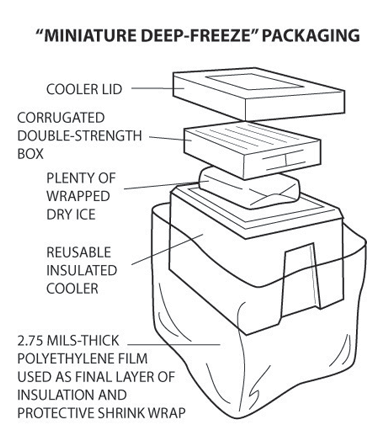 Keep close contact with customers
When you sell perishables, you need to keep a close contact with your customers. Begin with the product page: add nutrition information, describe the shipping conditions in full to manage the customers' expectations, explain your refund and/or return policy and communicate it clearly.
Once your customer checked out, send the shipping information in your confirmation email. You can also add tips to your checkout process with the information about delivery options (like a convenient delivery window). Make the whole shipping procedure transparent and safe for customers and always ask for feedback.
Customization ideas
Now, you know all the background about shipping a perishable product. The default CS-Cart shipping options allow setting different shipping methods, and finetune them as you want.
What can you add in your CS-Cart or Multi-Vendor platform to make it more tailored to the product you sell?
Consider adding
A "Temperature regimes" menu in the "Product" section for your vendors in their panels. Make the entered values editable for the administrator. It may look like instruction. For example, "Product needs shipment under 4.44 deg.". You can add different temperature regimes as select boxes so that your vendors could enable one while populating product features.
"Temperature regimes" multi-check box fields to the Shipping methods. These settings will allow the administrator and vendors to assign shipping to specific temperature regimes.
A "Product does not need controlled temperature shipment" notice for other, non-perishable products.
Specify the radius that the users can set on the distance filter when the Customer location pop-up opens. Depending on the distance, shipment and shipping can adjust accordingly to consider different regimes and times a perishable product may have.
The CS-Cart platform is highly customizable. If you want to have more assistance or suggest your idea in customizing your platform to sell perishable products, feel free to send us your request.