This is the second post in a series of our roundup with digital entrepreneurs to tell you about competitors' winning strategies. The major players now, they all started with a small company that wished to have their niche at the global market. They managed to outwit competitors thanks to their agility, flexibility, and innovative approach. These strategies remind us of a story about David and Goliath. In that parable Goliath, a giant and the champion of the Philistines, challenged the Israelites to send out their hero. According to the Bible, the one who wins in combat decides the outcome of a long-lasting war between the two countries. David dared to rise to the challenge. He was not a warrior but he managed to beat a bigger and well-armed adversary with only a sling and a pouch of stones. With his creative mind, David killed the giant and saved his country.
Why is this story applicable to our case?
We can learn three things from "David and Goliath" story:
Small businesses need to be creative. Yes, you don't have enough resources, but creativity is what can push you through competition. Mind your business uniqueness and throw it precisely to reach your goal. In other words, knowing what attracts your buyers in you, you can use it as your unique selling proposition and target it to a specific audience that is more likely to benefit from it.
It's all about flexibility. When you are small, you're more flexible and agile. You can use your agility against slow-moving and clumsy big industry players. The smaller business is, the less time it takes to adapt to new challenges and respond.
Use a cutting edge approach. To be the first, you should introduce something new. Consider new technologies that will ensure your competitive advantage.
Let's explore what other "Davids" say about their "Goliath" outwitting strategies.
1 Build a strong content marketing strategy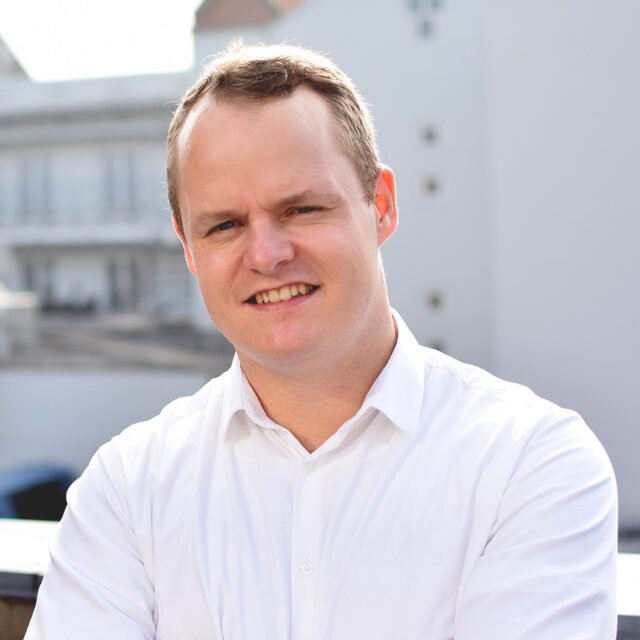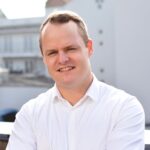 Having a strong content marketing strategy that displays your value towards your audiences is one of the best ways start-ups can expand and stay on top of such an ever-competitive industry. To have this, start-ups must always remember to not only optimize their content strategy to just meet SEO standards but because their audiences deserve quality content as well. They need to make sure that the content they create is interactive, engaging, and would help them earn their customers' trust. If optimized and done consistently, displaying value through content will make it easier for you to expand your reach, build genuine connections with audiences, and stay on top of your game.
Simon Elkjær, the Chief Marketing Officer of avXperten, home of Denmark's most affordable electronics.
2 Focus on research
Perhaps not the fun bit that everybody wants to hear, but a serious part of learning to outwit your competitors is research. Without it, you are just relying on people choosing you – which of course is possible purely based on ethos or brand identity – but failing to research your competitors can prevent growth. You need to learn what others are doing to stay ahead of the competition and you can also see potential gaps in the marketing that are missing connections with certain audiences, which is something that you could target.
Alex Magnin, CEO & Founder of Alex Magnin
3 Provide a better service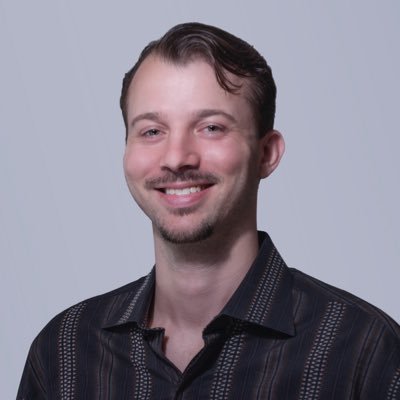 Every company wants to know what they can do to beat their competitors. It's actually quite simple. You will be better by being better!
This can mean different things depending on the industry, but in the days of customer ratings and reviews it all comes down to service. You may sell luxury cars, rental services, or auto detailing. In the end, what matters is how the previous customers have ranked your business ethic.
"But my company provides a much-needed service and does it better than anyone else". Prove it. It's one thing to think you provide the best service and it's another to have social proof of it.
FindARotaion has done this in the medical education sphere by being better than the competition in several ways, and you can do it too!
But to do so, you need to understand your customer's pain points
What is the product or service they desire?
What do they expect to happen from a purchase/transaction?
How do you provide it better than anyone else?
Do you actually know the reason your customers are purchasing from you or your competitors?
Do you understand the emotions behind the purchase? No one buys a Lamborghini due to its engineering excellence, and few patients choose brand-name vs generic medications due to a conception of efficacy.
Cost, quality, and more importantly, customer service are the qualities buyers look for in this day and age. There is a reason that 5-star ratings sell nearly 12x those of a 3-star rating. Social proof is a strong influencer in any sales market.
So if you want to best your competitors, find those key factors that your customers care about. Work to optimize the processes they care about. Provide a better service, and you will go far.
Chase DiMarco, CEO FindARotation
4 Differentiate yourself
When you think of carving a niche in the market, focus on what sets your business apart from your competitors. Strategize on how you can differentiate and offer customized attributes for your products and services better than competitors'.
It's easy to outrun your competition in a niche where other service providers are not creating high-quality, detailed content that serves the audience's interest. Focus strategy is especially effective when consumers have distinctive preferences, and the competitors are not offering products to satisfy those preferences.
CocoFinder certainly knows its target market, but it's the consistently excellent approach to customer service and putting the customer first that sets them apart. By maintaining an active social media presence, showing regular gratitude, and interacting with its customers on a personal level, CocoFinder further strengthens its perception in the eyes of both existing and potential customers.
If you can find a mobile banking app that helps you automate savings, it could be a good place to begin and keep you grounded. For any startup, it's important to come up with products and services that actually solve target customers' problems. This way, you can make profits and still gain rapid expansion in the market.
While selling your products and services, diversify your offerings to best cater to the customers' changing tastes and preferences. Listening to your customers and giving them what they want is critical. At CocoFinder, we design one of the best intuitive websites, offering unique content and customized searches to help engage with users in a new way.
Harriet Chan, Marketing Director at CocoFinder, a software development company 
5 Apply SMM tools to showcase your value to customers
What to focus on to carve a niche on the local/global market?
Where to save and what to emphasize for a startup owner for a rapid expansion on the market? The focus should be put on differentiating, providing better value, and offering quality services. For startups, emphasize on product quality and customer support and save on ads .
Outwitting or outdoing the competition is always, always about providing a better experience to the end user, customer, or client. If the customer perceives your product or service to be more useful than what they can access now and if they have a more rewarding experience engaging with you, then you will have successfully carved yourself a niche. If you own a small business, you'll never be able to compete with established giants like Amazon in terms of marketing spend or cost. People always pay a premium price for quality, and the cost is rarely a concern in such cases. Clients will flock to you if you do it right.
Any tips in marketing/sales/digital tools?
I love to use the Kontentino tool as a social media marketing accessory. A marketing manager at a startup can benefit from this one greatly. This is a marketing and workflow collaboration tool that offers a couple of amazing features you don't find in other tools. One, you can get approvals from clients within the app without having to exchange a dozen emails with the client. Two, you can use the intuitive calendar functionality to manage profiles on social media between the entire team collectively without a hitch or misunderstanding.
Miranda, Co-Founder of VinPit, a Singapore-based car data company dedicated to helping car purchasers run checks on a vehicle's car history
6 Be innovative
The key to outwitting your competitors is to be innovative. When you have the same goals as everyone else, you're just going to blend in with the crowd and struggle to get ahead of everyone. For us, innovation has led our company's automation projects so that we can stand out for certain consumers and markets, allowing us to customize projects to their needs and remain as competitive as possible. We've focused on key areas of improving automation to create more efficient technological systems and help our customers streamline processes.
Tony Heiser, Business Development Manager, E-mobility
7 Advertise while offering a new product
Competition has caused the implementation of new technology trends that help renovate business ideas to supervise the best out of the companies.
Here are some merits to consider
Find a niche in the market by storytelling and specialization: Renovate with storytelling ideas to make a good impact on the product which would enhance the purpose.
Progress in customer service: This would help connect better with customers and help them with their issues.
Step up with better marketing techniques: Compare modules with competitors and work on their drawbacks and develop better marketing strategies.
Startups should manage to save on their production as it would not be a considerable factor at first. The thing to invest in before launching the product should be an advertisement. It should be done with precise technique and the best way to follow up with the services of the product. Once the product is launched in the market it will pull for demand due to its promotions and then production can proceed.
Colin Barker Co-Founder & CEO FilterSmart a leading salt-free, non-electric whole house water filter company
8 Know your enemy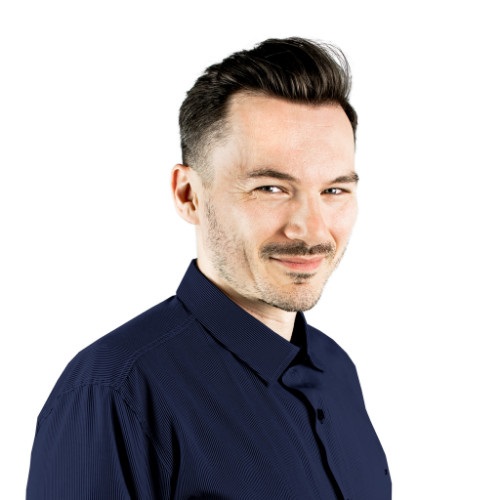 "Know the enemy and know yourself", said Sun Tzu in The Art of War.
Sometimes fighting to become a known brand feels like going into war. You have to strategize and know the big players in order to take them out.
You have to plan your marketing attack and make it count – do something your rivals haven't thought of to knock them out of the competition and win dominance in your niche.
Google is a great tool for checking in on what your competitors are up to. Become one of your competitor's customers even! Get their promotional materials. Then, you'll have a way to determine what their weak points are. What are you missing as their customer? What can be improved? Seize that opportunity.
Another thing we did when we started out was to look bigger than we were. We gave ourselves "big titles" like CEO and Director. We also made sure our address was in a booming business district.
And lastly, our website had to be top-notch. As a startup, we didn't have money to burn, so we reached out to friends who knew website designers. We asked those website designers to work with us for a nominal fee, with the promise that they'd get paid handsomely if the website attracted customers. This plan worked great.
We got tons of visitors and were able to hire a couple of exceptional web designers and paid them what they were worth.
Bart Turczynski Editor In Chief at ResumeLab
9 Carve your niche with a tailored SEO
Being an engineer, I was fascinated by SEO. I always thought there was something more to be done with all the SEO data available to a website or business – a better way to harness the information and make it work in a business's favor. After graduating from Stanford, I studied for two years with some of the country's top data miners. What came of that was the SEO and digital marketing hybrid agency I founded, CanIRank, which soon introduced the first SEO intelligence software. I was really driven to do this to help give startups, ecommerce stores, and bloggers a chance to compete against the mega-corporations who rank due to the size of their SEO budget rather than the quality of their content.
As far as our niche, not only do we have a unique SEO software tool that no competitor has, but we use it to help our clients compete against the larger, household name companies and outrank their own competitors. Through highly tailored SEO strategies supported by our software, we also help them carve out their own niche in their industry.
To carve out a niche for yourself or your startup business, my advice is to truly put the time and effort into learning as much as possible to become an expert. Then, you are more prone to recognize opportunities and insights that you can turn into a useful tool or new business.
Matt Bentley, a Stanford-trained engineer, Co-Founder of several startups, Founder & CEO CanIRank
10 Create a fairer alternative
Launched in November 2016, OnBuy is a B2C online marketplace that's changing the way the world looks at marketplaces. Having worked in eCommerce for many years, I identified a gap in the market: there was a need for a marketplace that operated fairly and transparently. It was from there that OnBuy was born, and those values of fairness and transparency remain at the core of everything we do now. OnBuy is a 'true' marketplace that connects buyers and sellers through a secure platform. Unlike other marketplaces, we're not a retailer – we have never, and will never, sell our own products – so we don't compete with our own sellers. By giving retailers a fairer deal and offering partnership instead of competition, we support and nurture their growth while providing a brilliant experience to our customers, creating a better experience for everyone. This is how we've created our unique 'eCommerce ecosystem'. We've achieved over 600% year-on-year growth for 3 years running, with 13x growth in 13 months as of March 2021, and have exceeded milestones of 8 million buyers and 35 million products.
All of this has happened while operating in the UK and, with internationalisation well underway, the future is very bright for OnBuy. In such a saturated market, it's essential for startups to establish their niche and champion it – not just in terms of your business model, but in terms of brand awareness too – and that's where your marketing strategy comes into play. I'd advise setting aside a budget for marketing. We set aside £5 million for our Q4 marketing budget.
Alongside a major ITV campaign that reached over 44 million consumers, this was used for a full-scale marketing ramp up, which saw an aggressive increase in activity across our social media, email and external marketing channels, as well as huge promotional events to drive further sales for our sellers. Thanks to the success of our wide-scale Q4 marketing campaign, we're seeing just under 10 million monthly visitors and our Trustpilot review count soared by 680% from 2019 to 2020. Now standing at almost 30,000 reviews, we've maintained an impressive rating of 4.7/5 stars, highlighting the increasing popularity of our brand. Alternatively, if your funds are limited, you can utilise social media and free analytics tools (such as Google Analytics) to develop and execute a successful online marketing campaign to further your visibility and engagement.
We've found that our audience responds best to topical, relatable and viral content, particularly with a humorous edge, so we incorporate this into our regular social media posting schedule. In doing so, we've seen our follower count increase by almost 250% on Instagram, 74% on Twitter and 40% on Facebook since the start of November 2020. Our USP speaks for itself: we're shaking up the status quo in the eCommerce industry with our fair, transparent model, and our year-on-year success demonstrates how strong the demand for a marketplace like OnBuy is.
Cas Paton, Founder and CEO of OnBuy.com
11 Optimize your search presence
People will tell you that your website is important or running ads is important. These can both be powerful tools, but ultimately, it doesn't matter if you have the best website or ads if no one can find you – and they'll all go to a search engine to do that. With businesses underutilizing local search, it's easy to gain a leg up on your competition in a local market by leveraging the free tools available to you through Google and Bing. A robust, optimized search presence for your business and its website ensures that people in your area looking for your services can find you. Without it, you may easily miss out on customers in your area actively searching for businesses like yours. If you have an optimized presence but your competitors do not, it's an effective way to gain market share.
When you're a business owner, your time is money, so it may not make sense to learn about local SEO for yourself. Even with a small budget you can hire a consultant or agency to set up your business listing, help you leverage your existing consumer base for reviews that strengthen your online presence, and tailor online search strategies to your specific business. They may, for example, suggest that you upload product images to your business listing to entice potential customers to stop by.
Optimizing your search presence is important for increasing your business's visibility to customers at all points of the marketing funnel. A great search presence can help a small café, for example, by drawing in people close-by who are searching for a cup of coffee right now but also people who may be looking for cafes to frequent in the future that allow customers to work on their computers. Adding photos of your drinks can help make your presence stronger and more enticing than that of your competitors, even if they do have a local listing.
Linnea Zielinski, SEO Consultant Hurrdat Marketing
Closing
Now, you know how to beat your rivals. Start building your strategy, focus on management issues, and leave all the technical issues to professionals. We can assist eCommerce companies providing the best-in-class hosting solutions, customized features, and ready-made add-ons to make your business a front-runner.