Do you remember how Leeloo from the Fifth Element put a pill in the microwave and took out a whole chicken? Or how do Sam and Frodo from The Lord of the Rings get a few pieces of nutritious lembas (elven bread) for a few days? Today, these and other gastronomic inventions are becoming a reality. In this article, we'll talk about what new trends appear in the FoodTech market in 2022, and how e-commerce projects can use current trends to increase the efficiency of their businesses.
FoodTech is…
It is basically the integration of digital technologies into the production, storage, delivery and distribution of food products, as well as retail, promotion of goods and improving customer experience.
FoodTech is penetrating the food and beverages industry transforming the way we consume. To sustain competition, companies should apply its principles into their existing businesses. Let's examine what are these principles and what awaits the food industry in 2022.
FoodTech Specifics
We have identified 5 categories and 12 subcategories of projects on the FoodTech market:
Delivery
These are the companies that deliver food and meals from restaurants, "ghost" kitchens and marketplaces of natural products. They specialize in:
Meal kits (Home Chef, Sunbasket, Gobble, Green Chef, Blue Apron, Freshly, and others)
Delivery from restaurants
Delivery from stores
Ghost kitchens (kitchens that prepare delivery-only meals like New York City Pizza, CloudKitchens, Kitchen United, Scratch Kitchen).
Farm-to-fork. Startups that build online marketplaces and supply chains so that food brands can cost-effectively source local ingredients online.
Take an example of What's Good, an aggregator system that makes it easier for chefs to order natural products from local suppliers. Another example is Mercato. It connects artisans and local grocery stores with their customers via their digital sales platform. Mercato's set of marketing, eCommerce, and other tools has helped many independent shops outreach their customers during the lockdown, moving their products online and offering curbside pickup for customers. We have a similar-to-Mercato example implemented on CS-Cart and customized with us. You can read more about the project in our Cases: Choplocal
Service
Companies that optimize how cafes, bars, restaurants and stores operate using cloud systems, data management, pre-order platforms and other solutions. They specialize in:
Vending, AI and robots
Automation in HoReCa
Data management
Supply Chain Optimization
Catering
Robots are an important step in automation that will lead to faster and better food preparation and delivery.
Analysts predict that the food industry robotics market will reach $3.1 billion by 2025, with an annual growth of 12.7%.
So, for example, Your Food Robotics can cook 300 meals per hour, which is equal to 13-15 chefs. This technology reduces the cost of freshly prepared meals by 50%, makes the food quality more predictable and increases kitchen productivity to cope with peak loads.
Food of the future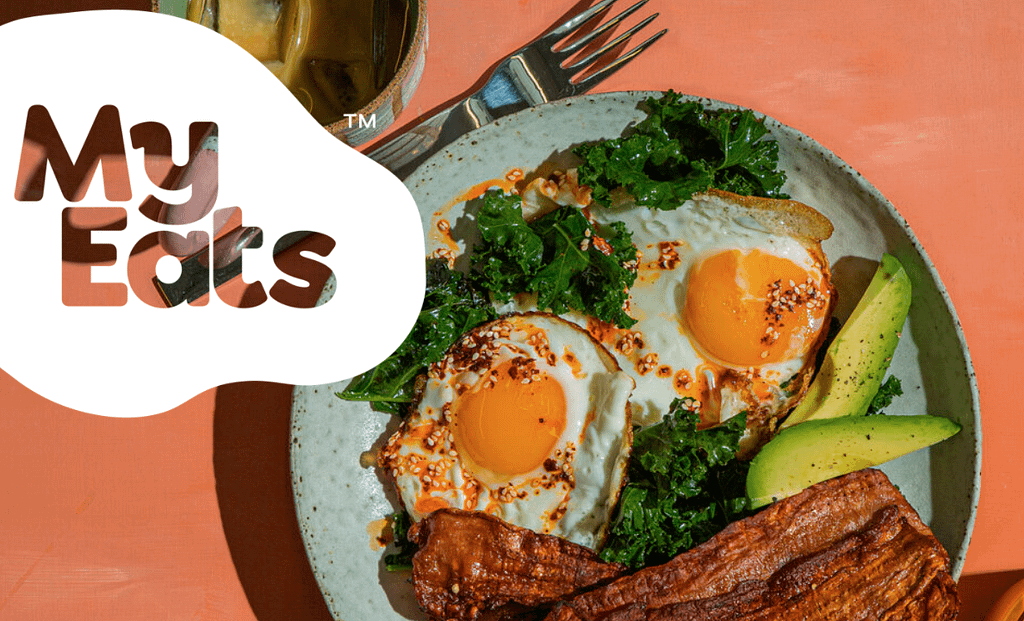 Companies producing microalgae, artificial meat and other next-generation products, as well as innovative D2C brands that did R&D and conducted laboratory tests.
Plant-based meat brands Welldone and Beyond Meat will become familiar on supermarket shelves and in delivery service.
MyEats released mushroom bacon that looks too real, and Good Foods released a plant-based "buffalo" meat sauce.
Waste reduction
Companies that develop innovative packaging, as well as companies that somehow reduce the amount of products for waste.
Waste management
Innovative packaging
Food and beverage products are the major culprits of environmental plastic pollution. According to 2020 International Coastal Cleanup, plastic food wrappers, bottles, straws, lids, grocery bags, and to-go containers headed the top most common trash items.
But things are going to improve. Nestle has committed to switch to 100% recyclable or reusable packaging. They promised to cut its virgin plastic use by one-third by 2025.
PepsiCo Inc. envisages to use 100% compostable, biodegradable, or recyclable packaging to decrease its use of plastic by 35% by 2025.
In the chain restaurant area, waste reduction is becoming a key goal with the companies like Starbucks, Chipotle Mexican Grill, YUM Brands Inc., Dunkin' and Wendy's.
Last year, Burger King launched testing reusable Whopper containers, and Starbucks is trying a cup-rental option together with a permission for guests to bring their own reusable cups again.
Ecommerce trends at FoodTech market
Omnichannel approach
The omnichannel commerce allows food brands to engage with their customers through multiple channels and improve their purchase experience. To implement this approach, companies use online platforms and management tools to streamline product distribution. With an online platform, an omnichannel food brand opens a digital touchpoint, enhancing brand availability and increasing sales.
Solution to use: CS-Cart software
Dark stores
Dark stores are small warehouses with groceries and other products designed for online sales. Couriers pick up orders from dark stores and deliver them to customers within a radius of two to three kilometers. With a shorter delivery time, brands can expect an increase in online sales.
Robotic micro-fulfillment
The shelf-life and spoilage are the key factors affecting online eCommerce food businesses. With the well-planned delivery systems and warehouses and the demand-forecasting ability, a food company can avoid wastage losses. This is where micro-fulfillment and local inventory centers can help. Robotic solutions cut down last-mile delivery costs. They are easily deployed and allow for re-use of existing store footprints, reducing capital and operational expenses.
Solution to use: System integration
Delivery
Services that used to be optional like same-day delivery, now become a golden standard to meet rising consumer expectations.
According to 2021 research, 53% of U.S. shoppers said that they will likely continue to use online grocery pickup or delivery. This trend was accelerated by COVID-19 concerns but now is motivated by consumers seeking for a greater convenience. Take an example of Amazon Fresh. They offer delivery as short as an hour.
Building on Millennials and GenZ
The focus of recent years has been Generation Y (millennials, aged 23 to 35) followed by Generation Z. Sociologists and marketers have already noticed that the values and behavioral patterns of these generations are significantly different from previous ones. Building its marketing strategy, Amazon Fresh counted on millennials, the generation who buy the most groceries online, to stake a claim in the food and beverage industry via eCommerce.
Personalized nutrition
Personalized nutrition projects have been successfully launched in the US, and their creators are now eyeing the international market. So far, such projects help people, for example, with diabetes or migraines. But further this list will include other diseases.
Closing
Trends are shaping the future. To join the leaders, you need to implement modern solutions and digital technologies. With the basic CS-Cart platform, you can initiate your online food business. Simtech Development can do the rest of the work for you. We've been offering customization, hosting, add-ons and other services for eCommerce projects for +16 years. If you need more advanced technology or logic being implemented in your FoodTech project store, you could rely on our web developers.