Do you constantly rethink your digital strategy and look for advanced technological advancements for better business results? You may be intrigued about utilizing the potential of digital platforms for businesses but don't know where to start. This article will guide you through the top-notch trends that would shape eCommerce in 2021.
Trend #1: Chat bots
According to BusinessInsider, the chatbot market will grow from $ 2.6 billion in 2019 to $ 9.4 billion by 2024. Gartner says that 85% of all customer interactions will be through chatbots by the end of 2020. The popularity of this channel is due to its advantages in terms of UX.
Chatbots suit online brands to resolve the following tasks:
Collecting and updating customer databases;
Serving as an additional channel of communication with the consumer;
An alternative to call center operators for simple actions (for example, checking the in-stock availability, finding a model similar in price, asking about delivery options).
You can use this trend for those places where people spend the most time: social networks and instant messengers. Chatbots or instant messengers can be embedded in your own eCommerce application to optimize the user path and increase conversions. As part of the BMW X6 advertising campaign, Carat and iProspect launched a Twitter chatbot for the first time. It ensured a high audience engagement rate – 1,78%.
Customization idea:
You can use chatbots and instant messengers by incorporating them into your online platform to amplify your online store performance.
Trend #2: PWA store
Despite the rapid growth of mobile traffic around the world, the mobile version of the site is significantly inferior in convenience to both the desktop and the mobile application. According to Shopify, up to half of consumers abandon a site that takes longer than three seconds to load.
In order to offer an optimal user experience on mobile devices, there is a technology in web development called Progressive Web Application (PWA). It visually and functionally transforms the site into an application. This is a site that functions as a mobile application built into the browser. The main task of a PWA is to adapt and speed up the mobile version of the site, as well as enrich it with features available only for applications.
The combination of PWA and SPA (single-page app) provides the greatest efficiency, allowing you to improve your search engine results and increase website loading speed up to a fraction of a second, which significantly improves the user experience.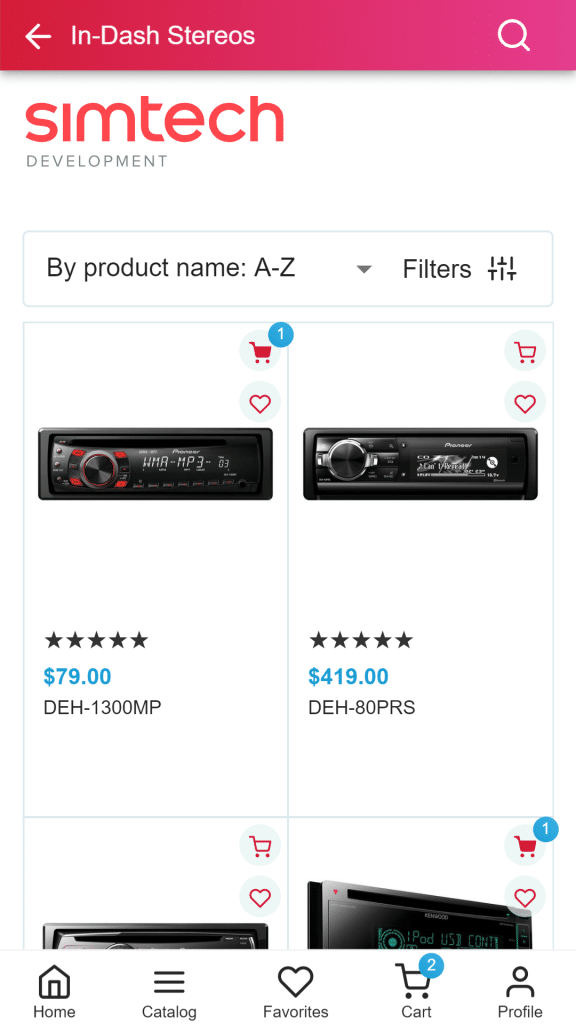 Trend #3: Dynamic personalization
Creating a personalized shopping experience is one of the most promising areas for retailers.
Dynamic personalization on the site allows you to create unique and relevant content for users, select personalized offers, and guide the consumer along the most convenient path to purchase.
Now it is impossible to imagine a successful online store, which would not have involved dynamic personalization.
For example, if you are a clothing retailer and a customer visited your site and searched for a red dress – had a look at different styles, spent some time on dresses, but eventually clicked off – you could then use the data you've gathered to enhance their second shopping experience.
To allow the dynamic personalization on your eCommerce site, you will need to collect data about users. Use Google Analytics, segment data, apply an omni-channel approach to target the customer journey across channels and devices, use hit maps to reconstruct the website layouts and please the eyes of users, apply A/B testing to test marketing hypotheses. There are lots of ways to personalize your eCommerce site according to users' preferences.
Trend #4: Voice shopping
Voice search is one of the most anticipated trends in eCommerce, as it allows you to communicate much faster with the consumer and lead him to the desired results. According to a global study by Qualcomm, a third of users already use voice assistants to shop.
Voice shopping is a unique type of work with the target audience. It can reduce the load on call centers, facilitate the collection and updating of personal data, increase the average check by reminding them about related products, and increase user loyalty and engagement. For buyers, this is an opportunity to get the necessary product or information in no time, which saves time on the relatively independent search on the Internet.
Such companies like Apple, Amazon, Google, Facebook and Microsoft are the leaders in voice shopping technology with their unique devices like smart speakers.
A report by OC&C Strategy Consultants says that voice shopping expenditures will grow to over $40 billion in 2022 as compared to $2 billion in spending today.
Customers now expect the convenience and speed of asking Alexa to complete a purchase in every mobile shopping interaction. Retailers should rise to the occasion to meet these expectations.
Trend #5. Augmented reality
Augmented reality (AR) brings an absolutely new experience to online shopping. It helps visualize products and overcome the discomfort of choosing them. Gartner predicts that by the end of this year, the number of consumers who have used AR at least once will exceed 100 million worldwide.
For retailers and brands, augmented reality is a rather complicated and expensive development. It does not pay off in the short term.
In the long run, it is the brand that will create the most unique and user-friendly shopping experience wins. The unique user experience differentiates your eCommerce brand from competitors.
One of the pioneers in the use of AR is IKEA. Its Place application helps to see how furniture from the catalog looks in the interior.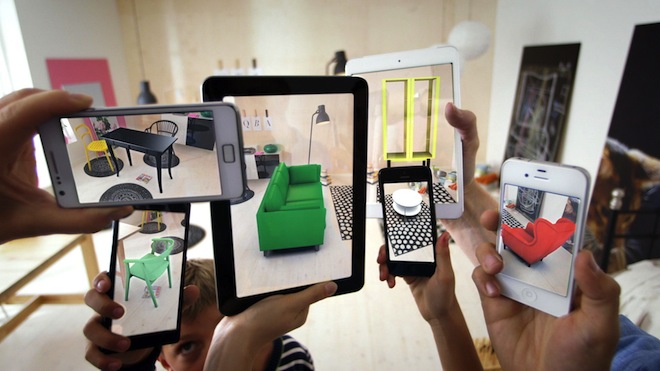 There is a big market of companies who specialize in AR software development kits. Their list include Vuforia, Wikitude, Layar, and others. The AR technology is very promising source of income for apparel and furniture retailers with a heavy mobile traffic.
Trend #6. Visual commerce 
Visual commerce is all about using imagery for product pages. It can be also used for the entire store to entice users to engage and convert.
Big eCommerce players such as Bose and others are already applying visual commerce to influence visitors into purchasing. They have visually appealing images on their homepages accompanied by shortcuts to buy a product directly.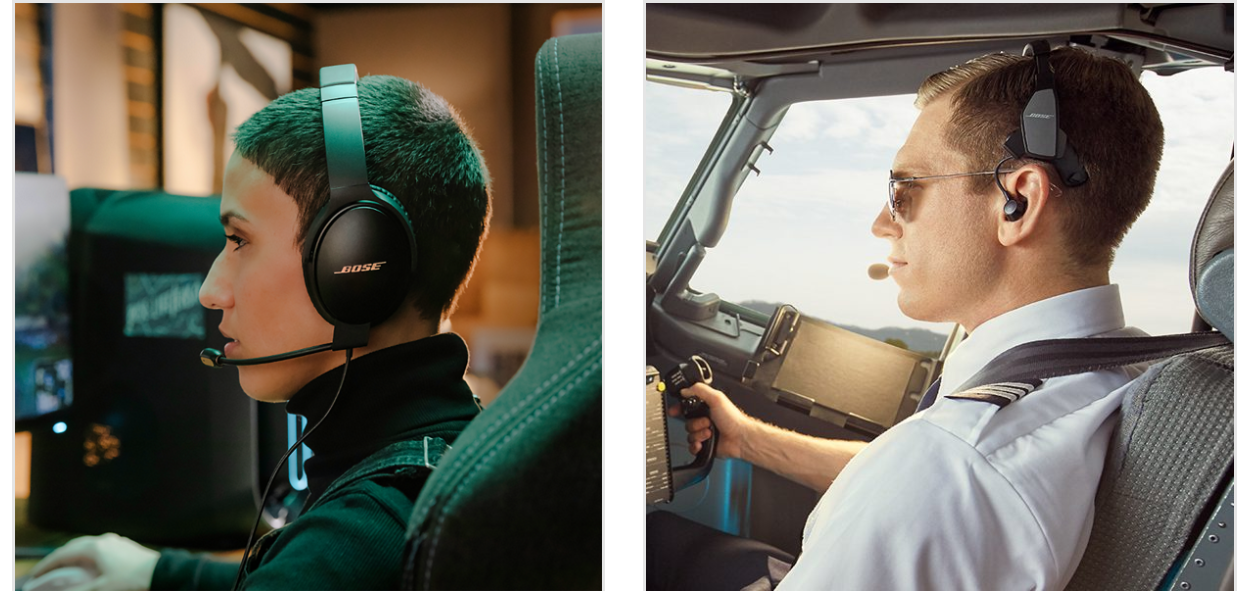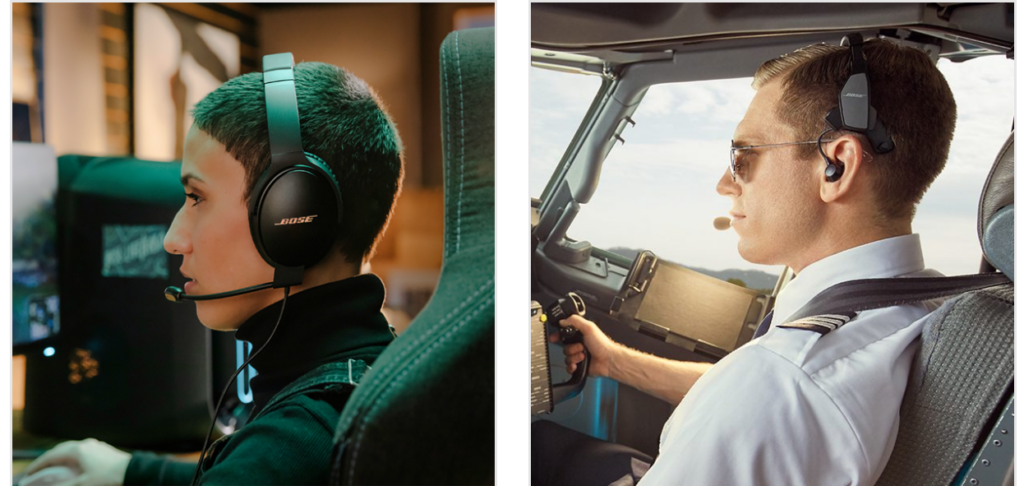 Customization idea:
Replace your default product picture format from JPG to JPEG2000 or WebP to increase quality and speed up loading time.
Create 360-degree images or videos for your bestsellers.
Invest in a visual search tool or a filter by images to allow customers to search for products using images.
Repurpose user-generated content on your product pages to generate interest.
Create visual shopping ads on Pinterest to drive traffic to your website and increase sales.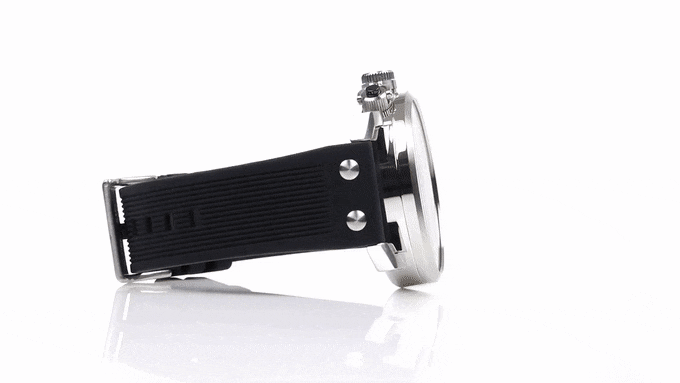 Closing
2020 has clearly shown that the entire consumption process can change in a matter of days. What seemed to be a trend back in February became the standard in April. The winners are those companies that have closely followed the innovations for a long time. They were the first to try to implement them and create unique solutions on their own.
Uniqueness is exactly what now favorably distinguishes a brand among thousands of similar ones. That is why it is important for businesses of all sizes to be flexible. Testing new approaches, try to simplify the user experience and make their experience pleasant. That is how you will keep your customers with you at all times.