How much attention do you pay to marketplace payment solutions during online shopping? We bet a lot, as you can not ignore it.
In the era of technology, marketplaces are becoming extremely popular, as well as payment solutions for them, which are the most significant part of online shopping.
Payment gateways are more than just a necessity of the purchasing process. It is one of the most critical indicators of customers' confidence and loyalty in the store.
Assume that your marketplace payment gateway needs to look more reliable. It can cause a loss in customers, as they won't trust the payment solution. Online payment gateways must be trustworthy for your store to succeed.
So today, we address the question of the best payment gateways for the marketplace and how to choose the right one for your marketplace.
What to know about payment solutions for online marketplaces?
Purchasing products online should be secure, convenient, and accessible. Most of this relies on the payment solution.
How to pay on the marketplace? That's the kind of question a client shouldn't ask himself. The marketplace payment process should be clear and easy to complete.
What is a marketplace payment gateway?
First, let's determine a payment gateway or payment solution for marketplaces. It is a solution that helps you process, monitor, and control all the payments on the platform.
How does it work? The payment gateway works as an intermediary between the client and the merchant. It transfers the information a customer provides on the marketplace to the bank or company that issued the card (or another payment method), receives the confirmation, and passes the money to the merchant.
For a customer, all these transactions are hidden. All that he or she does is enter the card information and confirm the transaction. That is why it is essential to ensure an online payment solution for the marketplace works well, securely, and fast.
What are the most popular online payment methods?
Before choosing the best payment solutions for the marketplace, you should understand your payment options or methods.
There are three methods of payment the marketplace can use:
Wire Transfer. It allows accepting money through direct bank transfer.
Using wire transfer is cheap. Integrating the gateway to the marketplace is easy enough. However, bank transactions take a lot of time to process, not to mention it is impossible to get chargebacks, which are necessary sometimes.
Custom payment solution. Development of a custom solution for the specific needs of your marketplace.
Although you can develop a perfect solution tailored to your needs, it will take a while. The development process is long-term work, requiring time, resources, and effort. So it's only profitable if you are planning to build a project, no other options will suit.
Online marketplace payment solutions. Software that carries out transactions between the store and its clients.
Today there are many third-party options you can easily integrate into your marketplace. First, of course, you've heard of PayPal or Stripe. Well, these are only a few examples of the top payment solutions we are about to explore.
Before, let's consider two other marketplace payment options gaining popularity in 2023.
Blockchain payment solution
Apart from the three standard methods of payment marketplaces, you can try blockchain payment solutions.
Blockchain popularity is rising, and the main reason is that cryptocurrency is in high demand. Moreover, blockchain payments are transparent and efficient. No wonder entrepreneurs consider this option.
The essential advantage of the blockchain payment system is payment processing with no financial institution participation. You do not need to wait for a transaction to be approved and processed by a third-party entity.
In terms of payments, blockchain records data related to accounts, such as transaction history and balance. For example, if two parties are members of a blockchain, and a transaction is added to the chain, payment can be authenticated by the parties and completed in seconds.
Blockchain payments are secure and efficient. They can automate the payment process and make it borderless. Among the popular blockchain payment solutions are Coinbase, CoinGate, and ALFAcoins.
We've got enough experience in connecting crypto payment systems. You can read about it further in our case studies:
Mobile payment solutions
Another method you should be aware of is mobile solutions. They are beneficial if you have an app for your marketplace or know that customers often use smartphones for online shopping.
Mobile payments can be integrated through different ways, such as virtual wallets, third-party apps, P2P, and mPOS technologies.
Mobile payment solutions have one great benefit — they provide valuable data. Through mobile payments, you instantly access the customers' critical data, which helps determine their purchasing behavior. It allows you to provide more tailored offers to them and positively affects the overall customer's journey.
One of the most popular solutions today is Apple Pay. It is an easy and secure way to pay for things in mobile applications, online, and in actual stores. If the user sets up the payment method as Apple Pay, he can pay within the app or even in Safari. In addition, the system is equipped with security features to protect the user's data.
The difference between single-vendor and multi-vendor marketplace payments
How do single-vendor and multi-vendor marketplace payments differ?
Marketplaces can be single- or multi-vendor. The type of marketplace payment platform depends on the number of vendors provided on it.
Simply said, on a single-vendor marketplace, customers buy products from suppliers. The owner of the market is also the one and only supplier. And it is only required on his part to provide payment details to receive money for purchased products.
For multi-vendor marketplaces, it is a bit harder. As the name suggests, there are multiple vendors providing goods for clients. As the marketplace owner, you now have two sets of customers: merchants and buyers. Your marketplace using a two-sided model, the one Google and Amazon follow, is a platform for bringing those customers together. So the payment gateway should be convenient for both of them, especially for buyers who need to have the option of purchasing from several merchants at once. What is more, you have to consider that you, as an owner, should get a commission, which complicates the financial transaction.
All listed above should be considered when choosing the marketplace payment method.
Now that you know more about marketplace payments their features and capabilities, check out the best payment solutions in 2023.
Most Popular Marketplaces Payment Gateways in 2023
PayPal

PayPal is probably the most popular payment platform. It is also the oldest one (created in 1998).
Among the main benefits of PayPal are the following:
Availability. The platform operates in 161 countries. If your marketplace is presented worldwide, it is one of the best payment gateways.
Accessibility. For customers shopping on the marketplace, it is not necessary to have an account to pay with the system.
High-level security. PayPal protects the data, as it doesn't require clients to enter payment information such as credit card numbers.
Today, the system offers its marketplace payment solution: PayPal Commerce Platform. In addition, there are features for two-sided marketplace payments.
Can we name PayPal as one of the top payment solutions for marketplaces? Certainly.
If for some reason PayPal is not right for you, you can read about its alternatives in this article – PayPal Alternatives In Restricted Countries
Stripe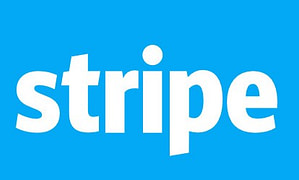 Another popular payment processing platform that is perfect for two-sided marketplaces.
Today Stripe operates in 30+ countries. Stripe is known for its simple merchant onboarding. It only requires them to connect the accounts to the marketplace. As a marketplace owner, you are allowed to set a separate fee for every sale.
The one downside of the platform that could not suit you is that it is available mainly in the Western world. So if you're not in the region, you should look for another option.
We can highlight the following features of the payment solution:
Marketplace vendors are the merchants of record (MoR). This means accepting payments for marketplaces and dealing with refunds and taxes is on the vendors' shoulders. As the marketplace owner, you don't have to control this.
Possibility to choose an account type. There are three account options with different features, so you have more flexibility to choose the right one for your store.
Stripe allows accepting multiple payments and supports more than 100 currencies.
Mangopay

Mangopay is a suitable payment option if you target the international market. As for now, it is trendy in Europe.
The marketplace payment service provider offers compliance with the European Union and card industry regulations, KYC, anti-fraud, and money laundering prevention tools to ensure your marketplace is a safe and reliable platform.
The platform offers payment processing solutions to crowdfunding and marketplace businesses.
What to highlight in Mangopay:
Ability to customize payment flow. Besides the payment options the platform provides, you can use APIs to develop your flows which is extremely helpful in meeting your marketplace needs.
Monitoring and reports. Mangopay pays much attention to monitoring all transactions and activities in real-time. You'll find a detailed dashboard to track all your payments.
Braintree Marketplace
Braintree Marketplace actively and successfully competes with other paid software. It is a modern system for eCommerce platforms and mobile applications.
Braintree is available in 46 countries. The most significant advantage of the platform is split payments. The system automatically divides the merchants' fees and sends commissions to the marketplace owner. It's also good news that your vendors can perform as MoR in transactions.
Braintree has the following benefits:
Braintree is a very technological solution. It has advanced software development kit features and high-level security compliant with PCI DSS.
It could be integrated with PayPal. So users with PayPal accounts can still quickly go through checkout on your marketplace based on Braintree.
Dwolla
Dwolla is a well-known payment provider highly used in America. The payment platform is developed specifically for eCommerce projects and easily handles payments for two-sided marketplaces.
With this system, the marketplace owner has to be the MoR and take all the related responsibilities.
The features of Dwolla:
Free trial. You can set up Dwolla for free and see if it meets your requirements. It is a great chance to try the solution first.
Automated Clearing House transfers support. It is an American network that provides transactions among banks. So you receive hassle-free financial transactions. And using ACH is free.
Dwolla has developer-friendly documentation and clean API, so there won't be issues while integrating the platform.
Adyen MarketPay
Adyen is a safe payment system used in Europe and some Asian countries. The platform is flexible, functional, and secure. Safety is one of the major benefits of Adyen. It is equipped with a Revenue Protect toolkit which has proven its efficiency against fraud. This particular solution ensures that the customers' credit card information is safe.
Among other Adyen's features are the following:
Support of bank transfers in 180+ currencies and over 250 payment methods.
Adyen allows for custom payment flows that can be easily set up on your end.
The system provides automated vendor onboarding, KYC, AML, and other vendor screening and fraud prevention tools.
We've connected lots of payment gateways for our clients. Adyen was one of them. You can read further about it in one of our case studies.
How to choose the right payment solution for an online marketplace?
When the best payment gateways are listed, how do you know which one is right for your marketplace? Take a thorough analysis before you choose an optimal solution for your business.
There are several things that you can do to make the right decision.
Check market availability. You should know all the markets where your business will be operating. So check the availability of the payment solution there first. And remember to check what currencies the method can process. The more extensive the list, the more opportunities you have.
Security level and compliance with standards. A payment gateway should comply with specific regulations and laws. And there is a whole list for this. Checking it beforehand will protect you from errors and fraud.
Support for mass payments. The marketplace is the place where people pay for several orders at once. The payment method you choose should ensure they can do this easily.
Features set. Decide on the primary functionality beforehand and check the gateways to meet your requirements.
The ease of integration. One of the most significant factors is the implementation of the system. While most of the solution provides SDKs and APIs to integrate them, it also can take time and requires a fellow developer.
Marketplace payment trends in 2023
Remember to check the current payment trends when choosing the payment solution for your marketplace. Such trends significantly impact the eCommerce industry, and keeping up with them helps businesses to stay ahead. So, what current trends can you implement into your payment systems?
QR-code payments. QR codes became the popular solution for many things during and after the pandemic, including contactless payments. A safe and easy method can be used in offline points of sale and on the marketplaces. For instance, customers can scan QRs with their phones and automatically complete the purchase via Apple Pay.
Buy now, pay later (BNPL). This trend is valuable to clients as it allows them to purchase an item and pay for it later. Therefore, BNPL usually works as a promotional instrument to attract customers with flexibility and affordability. Read more about BNPL.
Digitalizing B2B payments. Even in the 21st century, there is still a lot of paperwork. Especially regarding B2B payments, expense reimbursement, accounts payable, etc. Digitizing the process can benefit marketplace owners and vendors. Remote instruments help bring more visibility into money flows, showing where the funds go. It allows for cash flow optimization, reducing errors, and mitigating fraud.
How to integrate the payment solution into your marketplace?
Usually, there are two methods to use: widgets and APIs.
The system itself provides widgets. You need to integrate the solution into your marketplace, and the system will handle the security and storage. For example, Stripe is one of the methods that provide widgets.
With API, it is more complicated. You are responsible for the data storage and money transfer to the vendor. There is a need to pass the PCI DSS certification. What is more, the resources are needed to create a solution for secure data storage.
To sum up: top payment gateways to grow your online business
As you can see, there are many good payment gateways for marketplaces. Of course, every option has its pros and cons. However, choosing the suitable transmitter for your business can become a crucial step in its success.
Here are several tips: if you plan to go internationally, select Stripe or PayPal, concentrating on the US – Dwolla and Braintree are the choices for you, and for European markets, Adyen and Mangopay are the perfect solutions. If you want to go beyond and accept cryptocurrency, consider blockchain payment methods.
When choosing the payment gateway, remember to choose your partner, who should help you provide the perfect for your customers. And with the marketplace, you have to satisfy the experience of both clients and vendors. So focus on security, reliability, and ease of integration. This way, you will succeed in selecting the proper payment method for the marketplace.
FAQ about Payments for Marketplaces