The latest versions of CS-Cart — 4.14.1 and CS-Cart 4.14.2 — were released one after another 3 December 2021 and January 27, 2022, respectively. They offered users a lot of improvements and fixes compared to previous versions. We decided to highlight important updates in this article, and tell you how you can switch to the new version of CS-Cart, and at the same time update add-ons and themes.
New features and improvements in CS-Cart 4.14.1
Let's look at what innovations the platform has received and how they can be helpful.
Integration with Tilda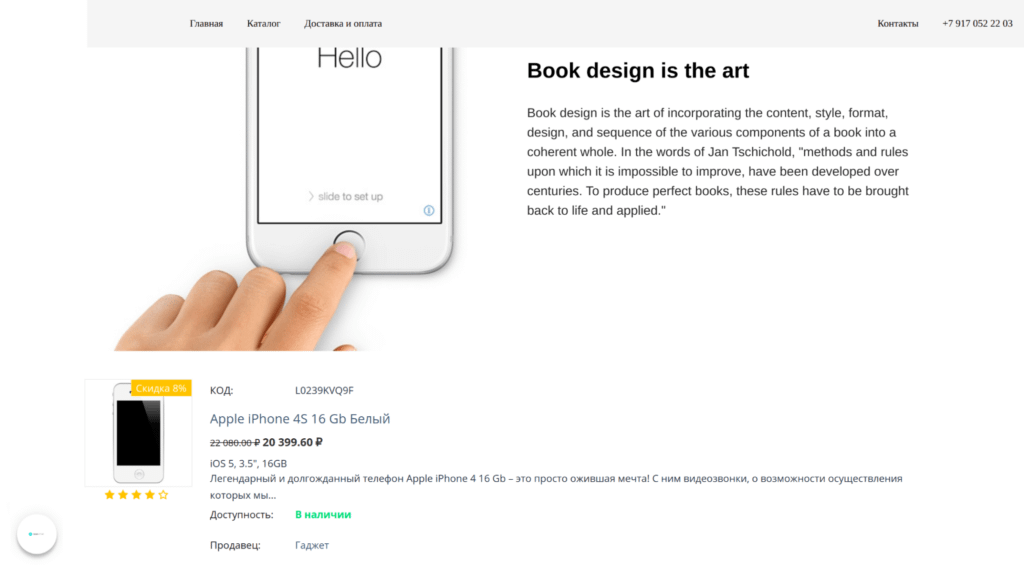 According to the original platform developer, now you can connect a page to CS-Cart on Tilda. The latter platform is tailored to create landing pages, while CS-Cart is more "focused" on eCommerce functionality.
Using the capabilities of the two platforms you can significantly improve both content and commercial components of the store.
The Tilda integration add-on allows you to:
Embed Tilda pages in CS-Cart
Embed CS-Cart blocks in Tilda.
To use the add-on, you will first need to create a business account in Tilda. You can learn more about the add-on settings and synchronization here.
Improvements in Product Bundles
The new add-on "Product bundles" was created to replace the old functionality "Product combinations" for more convenient work. When setting up bundles, take into account:
Variations (you can set up all variations as a set of products, or add one variation as a set)
Adding individual items from the bundle to your shopping cart (such items will be
bundled in the shopping cart and displayed as individual items)
Display of a bundle on the selected product from the bundle
Optimizing Google Pagespeed on Mobile devices
The original platform developer conducted over 40 tests on the standard Bright theme for comparing versions 4.13.2 and 4.14.1 after making improvements in the CS-Cart latest version.
The results showed that the new version of CS-Cart is 14% faster on mobile devices.
WebP Format for faster image loading in CS-Cart
This image format is recommended by Google, because it gives an increased speed with smaller image size (by 30%). In the new version of CS-Cart it became possible to import images in WebP format and even convert all thumbnails to this format on the "Settings" page.
Changes affecting Multi Vendor 4.14.1 only
Next, let's talk about the changes that are unique to CS-Cart marketplaces.
Simplified vendor panel
The simpler the panel, the better the onboarding of new sellers is. That's what was done to simplify onboarding:
All settings have been moved to the side menu
The number of settings was reduced
Now you can change the color and background of the side menu
Now you can hide settings for vendors that administrator deems unnecessary
Splitting product categories by storefronts in Multi-Vendor Ultimate
You can display a category in one or more storefronts. For multi-storefront marketplaces, this opportunity is good because it gives the ability to promote a certain category of goods in a certain country, for a specific niche or audience.
Checking new sellers
In the "Settings" section, administrators now have an option to set the status "New" to a registered vendor. Until approved by the administrator, such merchants will not have access to the storefront and admin panel. It's done for security reasons.
Setting individual email notifications
Now sending order notifications can be configured to emails of those people who take orders. Previously, all notifications were sent to the marketplace administrator, who may or may not be involved in order processing. With new option emails are sent to employees whose email was specified in the mail settings.
At the same time, the employee does not need to have access to the admin panel of the marketplace.
Ability to add and edit products in mobile app
This option has become available in the new version of CS-Cart for Multi-Vendor Plus.
You can change the product features without resorting to the desktop version, which is very convenient.
See the full list of improvements in the changelog.
Main changes in CS-Cart 4.14.2
CS-Cart 4.14.2 was released after CS-Cart 4.14.1, continuing fixing and improving the functionality started in the first version. What was done:
Vendors can now embed videos from YouTube/Vimeo to descriptions.
Ability to hide seller rating icons
Common products can be added to the shopping cart directly from the product list.
The shipping methods available to the buyer are now updated when changing its geolocation
The full list of changes can be found in the changelog.
Bug fixes
New versions are released not only to introduce new things. Upgrading CS-Cart will help you get rid of accumulated bugs. What has been fixed in the new version:
Access was removed from administrators assigned to one storefront, but accessing data from other storefronts
Placing an order by a customer no longer causes newsletter unsubscription.
The page for bulk editing of selected categories doesn't open after pressing Enter
The order of items in the cart does not change when selecting product options
The area/region field remains when changing the country in the shipping options
In the mobile application, after enabling the option "Access for authorized customers only" pages are opened by authorized users
Filtering by "With photo" options work correctly if the product does not have reviews with images
Czech Republic, Malta and other countries are now supported in Stripe
In Multi-Vendor when making a payment through Stripe Connect with the enabled 3-D Secure commission is calculated correctly
The full list of fixes is here.
Where to find themes and add-ons
Simtech Development's add-ons and themes are fully compatible to the version
4.14.1. After the release of a new version of the CS-Cart platform and Multi-Vendor, it takes from one to two weeks to fully adapt the add-on to the latest platform version. We recommend updating the platform version after the add-on readiness. Make a backup of your database before upgrading data.
How to install and update the module, you can find in our guide.
How to update CS-Cart to the latest version
Step-by-step instructions for updating CS-Cart can be found here.
We want to highlight a few tips for updating the version:
Try to create and update a test copy of the site first. This will help to understand the process and perform it efficiently on a live site
Disable all third party add-ons. When updated, they will be removed unless disabled beforehand
Please backup your files and database before upgrading manually. This way you won't lose your data if something doesn't go according to plan.
After the update, open the storefront again, because during the update it will be closed
To avoid complications and undesirable consequences during the upgrade, you can also hire our team to update and update your store and add-ons