Today we're having an interview with Alexander, a team lead at Simtech Development. We're going to learn more about the developers' challenges, motivation, and success stories. Probably, it will help you to dive deeper in the knowledge of a specialist life on the other side of the computer screen who you work with at the moment. We are all humans having stories to tell. This is a story from Alex.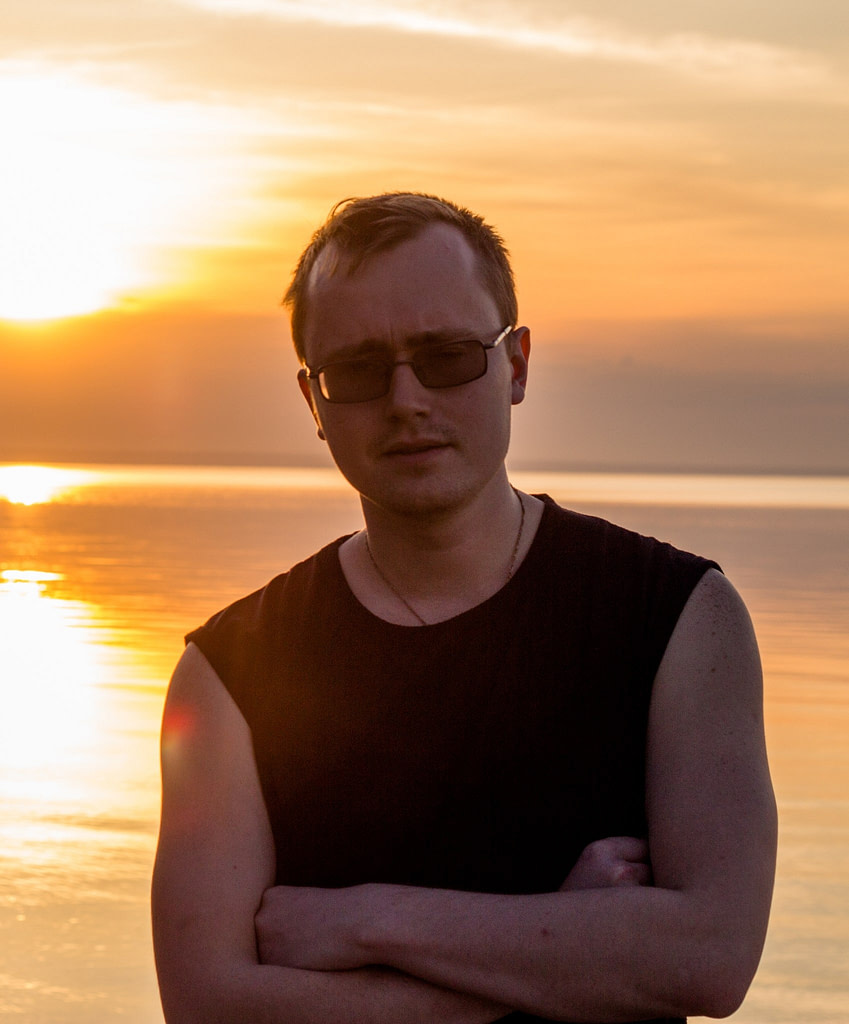 Alexander, a Team Lead at Simtech Development
1. Is it difficult to develop modifications for customers? What challenges do you have at work?
Alex highlighted 5 main challenges that developers face when starting customization for a project.
Alex: In fact, challenges arise from the very beginning) Before starting customizing a project, you should understand what needs to be done. And here there would be different situations, from an abstract business idea to a clear technical specification provided by the customer. In most cases, our customers are open to our advice on how to implement the idea better, and in some cases, project design is required. Therefore, understanding the business idea is critical for us.
One more challenge relates to the environment: test and live. From the development side, I will tell you that not all accesses are equally convenient. The best is SSH access. Using it, we can do a lot of things, for example, start GIT on the client's server, and work with the project already using the version control system. Or set up deployment/auto-deploy processes. Unfortunately, not all clients give or can provide us with the SSH access.
Further questions arise with the project legacy, the data that was before installing our modification. This concern is often overlooked, but in vain, because it can lead to errors and / or incorrect calculations in the just-developed add-on (like customizations involving calculation of some statistics). Therefore, before starting work, you need to clearly understand: what will happen to the historical data.
In some cases, when integrating a third-party system, there may be an issue with what is the best way to implement it and what are the best practices. No one is better in understanding a system than the creators of that system who know the capabilities and best practices of their service. So, very often we ask our customers to convey their requests to the original system developers (or with the customer's permission, we connect with them by ourselves) to know the system better.
2. What motivates you at work?
Alex: Two things motivate me:
My salary (laughes)
And positive feedback from a happy customer.
3. What are you proud of?
Alex: I am proud of many things, but there are at least two projects that we have implemented in record time:
This is a fairly large marketplace that we launched in 3-4 months. Everything was there: Integration with external systems (a call center and a warehouse). Delivery methods, with location hints, design changes to the checkout process, custom products and much more.
Big regional conference. Here we managed to complete the project in 1.5 months: we moved it from the old site (on which people had already issued tickets), created a lot of functionality related to the conference:
On the storefront: registration of participants, program, events, speakers
In the administration panel: registration of participants, events and in general full management.
The workflow of buying tickets (for a person / friends / company) has been completely redone.
Lots of reports and other great work.
That was an amazing experience!
Closing
That was the interview with Alex, a Team Lead at Simtech Development. Our team is big, so we can assign a dedicated software developer depending on your project requirements. Send us a quote, describe your business concept, and we'll select a software guru for you.