The automotive industry is an evergreen topic and a business area that is continuously evolving and expanding. It is a stable niche where eCommerce concept can be naturally implemented. An automotive marketplace can adopt multiple forms: it can be a tuning company offering its services to the global market, it can be a local dealer selling cars to a narrow niche or even a car repair shop. Whatever segment you fill, knowing trends in the automotive industry is the key to success. In this article, we are sharing the car industry exclusive insights taken from a Russian top blogger. The article deals with the Chinese brands that are going to make their presence in Europe. Keeping an eye on them, a marketplace owner can find vendors or dealers for his or her selling website.
About Author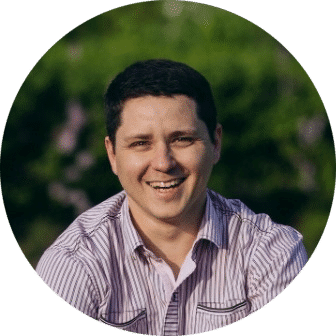 Alexander Dolgikh is the Top-7 car industry author (rated by Yandex.zen, AI-based media platform) reviewing the Chinese Cars' segment. A motoring journalist in the past, he now runs his own blog named 'China on the Wheels'. Answering the question 'Why China?' on a radio show interview, he explained 'China is the largest automobile market in the world. There are more than a hundred local companies of any size in China. Automotive fashion is changing very quickly there. Additionally, there is a huge competition, and companies launch new models much more often than European and Japanese companies'.
We asked Alex to name the best-selling cars and brands that are soon going global with an emphasis on Europe as the China key partner due to geographic reasons. Below is a story by Alex shared exclusively for our blog.

Chinese Automotive Market Background
Chinese manufacturers have already made attempts to enter the European automotive market with Geely, Qoros and other brands. It was 10 years ago, and they failed due to a complete lack of demand associated with skepticism and a lack of consumer trust. At that time, Chinese cars didn't offer a lot of features, weren't able to offer low emission models, provide good safety and quality. Their only advantage was the price.
China New Automotive Industry Trends
In the coming years, new Chinese brands will come to Europe. And, it seems, the Chinese car manufacturers have realized their mistakes. The emphasis will be on environmentally friendly cars. Basically, either hybrids or clean electric vehicles (EVs) will be brought to the Old World.

For this part, the Celestial Empire has been a leader for a long time. China produces and sells about the same number of EVs as the rest of the world combined. Even the US is far behind. Such rapid growth in the production of EVs in China is caused primarily by government restrictions and incentives: large taxes are imposed on high engine-displacement cars, and on the contrary, privileges are given for purchasing electric vehicles.

China Bestselling Vehicles
I would especially like to highlight Lynk & Co. This luxury brand is owned by Geely and is something like Toyota's Lexus. Moreover, since Geely owns Volvo, Lynk & Co cars are built at the same facilities as Volvo. They have many common parts' suppliers, often use the same engines and gearboxes. In addition, Geely is so confident in the success of its Lynk & Co cars in Europe that it will soon start production in Europe at a Belgian plant in Ghent, where Volvo XC40 crossovers, the V40 and V40 Cross Country hatchbacks and the S60 sedan, are now produced. What is the advantage of Lynk & Co? Price, of course.

As for the parent company Geely, it does have in its arsenal, for example, the electric sedan Geometry A that can compete with Tesla Model 3.

There are other Chinese manufacturers of electric vehicles. Take Byton, for example. This company brought its first M-Byte model to the Frankfurt auto show. In Europe, sales are expected to start as early as in 2021. M-Byte is a bit more compact than the Tesla Model X (similar in size to the BMW X5), a bit slower, but cheaper with a similar level of equipment and modernity. Without making allowance for its origin, the car is amazing and impressive. The next in turn to appear in Europe would be the K-Byte sedan and minivan.
Other interesting and high-quality EV projects with big names are Nio ES8 and ES6, Li One, and Aiways U5. The latter is notable for being a green vehicle with a cruising range of not more than 500 km, it traveled about 15,000 km from the Chinese city of Xi'an to Frankfurt through Kazakhstan, Russia, Northern Europe, and other countries, charged at regular gas stations, sometimes at hotels, and even from ordinary household outlets. The U5 is comparable in size to the electric Jaguar I-Pace, but the Chinese electric crossover costs half the price of the British one.

It is worth mentioning such a manufacturer as Wey – this is a sub-brand of Great Wall. Great Wall itself will now be engaged in the exclusive production of pickups and will enter foreign markets around the world, and Wey is a luxury division. Most cars in the lineup are crossovers, so beloved by Europeans. It is noteworthy that this is one of the few Chinese automakers that offers all-wheel drive for their cars. The Wey brand is notable for the cooperation that has already begun with the tuning company Brabus.
Closing
The automotive market insights are always valuable. In this short paper, we gathered the top-selling car brands from China to give you a clue about what will be the trend in the upcoming 2020-2021 years. First to know, first to implement. Thinking about starting your digital marketplace in Europe, pay attention to a reliable eCommerce shopping platform. A shopping cart framework is always better in terms of saving your time on coding from scratch. Fortunately, since July 2019 there is an opportunity to go global much more easily than ever with Multi-Vendor Ultimate. This online marketplace allows having many storefronts for multiple countries, many vendors, multiple currencies and shipping methods. Try this solution and tell us your opinion.