Hello!
After a couple of months of planning, we are pleased to release today the new Simtech Development website.
You'll recognize many similarities, but we've also made some significant improvements to the design, performance, navigation, and communication with you in mind. Here are just a few of the improvements we've made.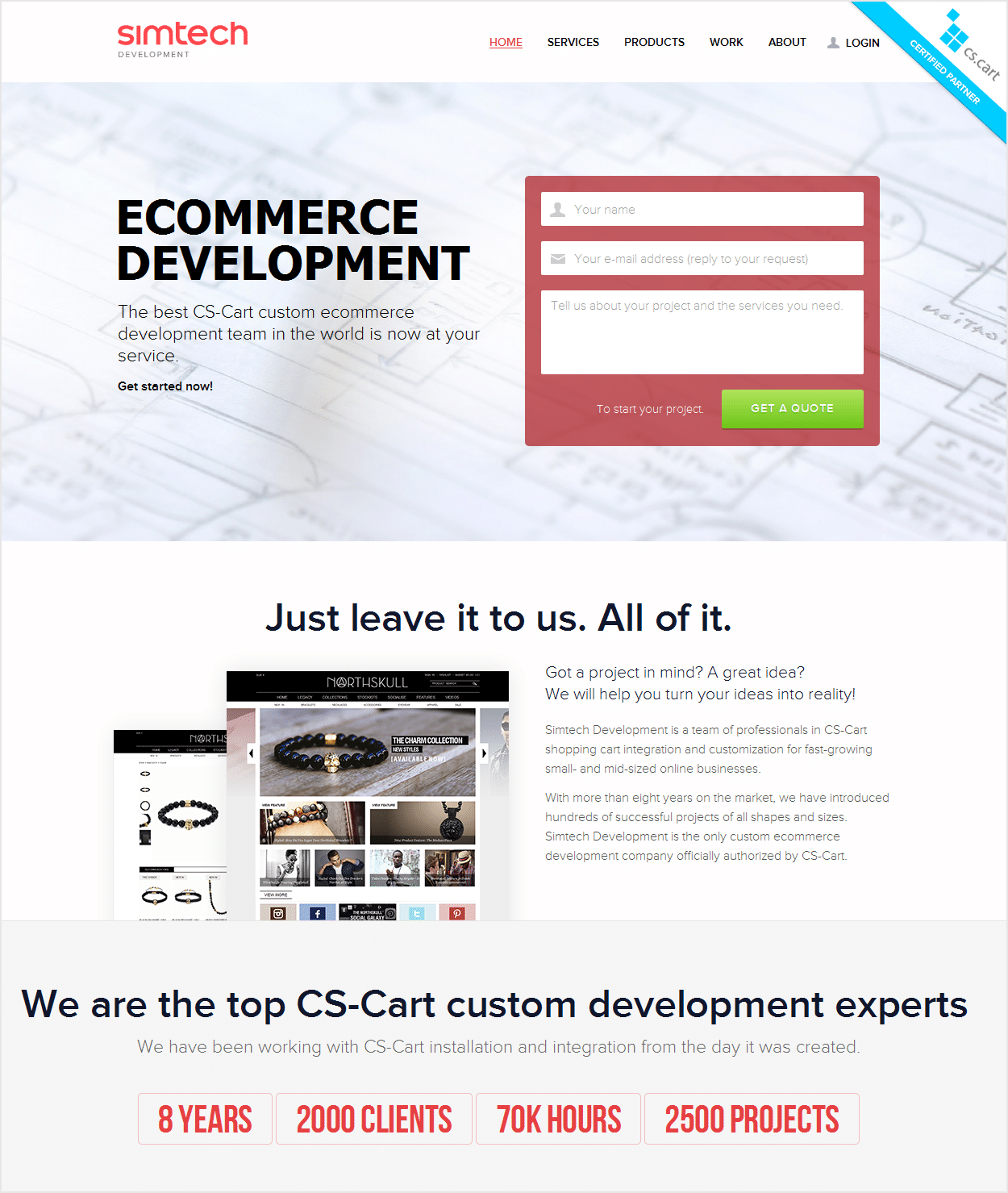 First of all, we hope you'll like the fresh new look and the improved navigation that allows you to find the information you need more quickly and easily. Our website features four separates menu sections — Services, Products, Work, About — to give the most important information about our company, activities, and team of development experts.
We're glad to introduce you to the new Products section, where you can buy CS⁠-⁠Cart, the perfect eCommerce software for your online business.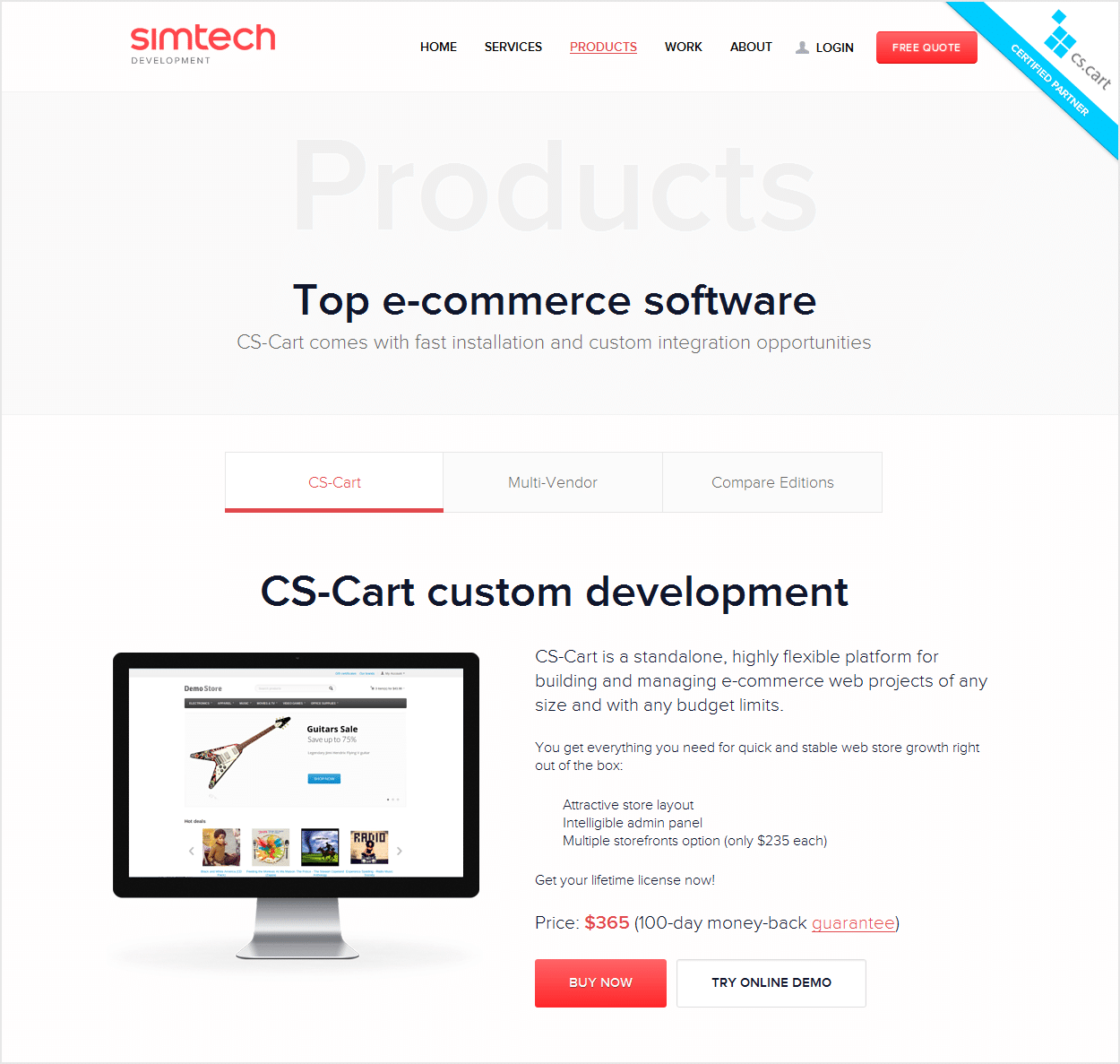 We are continuing to update our Work page with useful information about our projects, so please check back with us often for updates.
We wanted a new website that better communicated with our clients and partners, so now you are able to post comments and feedback to our new Blog. We're delighted to share our interesting ideas, latest news, and great achievements with you as well.
Look forward to hearing from you!
Follow us on Twitter and Facebook.