Choosing an eCommerce platform is a big decision: you are going to invest your hard-earned money, and build your business on this thing and it is going to define your business online for the next several years. That's a lot of pressure!
While there are plenty of eCommerce platforms out there, CS-Cart stays in the top most popular software scripts that help entrepreneurs build their own online stores and marketplaces, without needing any tech skills.
Why entrepreneurs choose CS-Cart?
Let's allow our Senior Sales Manager, Olga Kasatkina, to answer this question along with other most common questions our clients ask as they hit that "Get a free quote" button.
But first, introduction. Olga Kasatkina has been with Simtech Development for many years, during which she has become one of the leading eCommerce experts in the company. The reason we are having an interview with Olga today is that we want to get another perspective on the matter of choosing an eCommerce platform. A perspective of a person who deals with business owners' concerns and pain points daily and always ready to provide the best solution, a person who helps entrepreneurs convert their dreams into profitable businesses.
Olga, this is a unique opportunity to talk to somebody from the busiest department of the company that processes hundreds of requests daily coming from entrepreneurs in every imaginable time zone. Let's dive right in by telling us the main reasons why our clients choose CS-Cart.
Olga: Most of the requests we get are from clients who have "educated" themselves: they did a thorough research online, did platform comparisons, read reviews. They come pretty well-prepared and know what they need. They need the platform to be user-friendly and affordable.
With over 500 built-in features and ready to use templates, our clients find CS-Cart very user-friendly. Indeed, you don't need to be a developer to configure your store and manage the administration panel.
Also, there are not that many marketplace solutions out there that are affordable. In fact, marketplace solutions are usually very expensive. Buying marketplace software is one thing; it is to maintain it that really adds to the expense.
With CS-Cart, it's a different story. The most expensive solution is $7,500 (Multi-Vendor Ultimate version for huge marketplaces), and the least expensive is $1,250, which is very affordable, right?
And indeed, "Good value for money" is the most popular review the platform gets. This one was published on Capterra eCommerce portal:
Firstly, value for money. As a small business owner we needed functionality within a reasonable price point. CS Cart was the most viable option with the right mixture of features and purchase price.

Isa A., United States. Used the software for 2+ years
Is CS-Cart popular only among eCommerce start-ups?
Olga: Not necessarily. We have frequent requests when clients have several existing businesses based on either self-coded sites or different outdated platforms, and they want to bring them all together on a single platform for an easier and more convenient administration. In this case, we offer them CS-Cart Ultimate with multi-store functionality. This edition allows you to manage multiple storefronts via a single admin panel.
Here is how our client, Frag Store owner, finds it beneficial:
Now all our four websites are on the same CRM – CS-Cart Ultimate. Each storefront is in a different language, has its own accounting system and we manage them from the single admin panel. Our website maintenance expenses have come down when we moved to the platform with multi-store functionality.


Nadine Mokeeva, Cyprus, Owner of Frag Store
Do you have clients that migrate to CS-Cart from other eCommerce platforms?
Olga: Yes, we have a lot of cases when people migrate changing platforms. Mostly, because maintaining other platforms can be expensive. This is true with Magento, especially considering that you have to have developers in staff if you use this platform. But once they move to CS-Cart, their expenses go down, which is essentially seen as revenue increase – they end up having more money to themselves. That was the case with one of our clients in California who started his business on CS-Cart selling makeup products. When his business grew, he decided to move to Magento. After two years of using Magento, he reached back to us, asking to move him back to CS-Cart. The reason was that he wanted to cut maintenance expenses since having in-house developers was very costly for the business. Since he had his CS-Cart site already developed, it was not that hard to move everything back.
We are talking about two open-source platforms – Magento and CS-Cart. But do you have clients migrating from SaaS eCommerce platforms?
Olga: Yes, pretty often. SaaS eCommerce platforms, like Shopify, are cloud-based, which means you have to pay a monthly subscription. Now, imagine, you are going to have your business for the next ten years, how much money you are going to end up paying? With CS-Cart, you just pay a one-time license fee, and it is yours for a lifetime. It's more cost-efficient in the long run.
Another reason is that SaaS eCommerce platforms lack the ability for customization. I mean you can make minor changes, in design, for example. However, if you need unique functionality, then a SaaS platform might not be able to make that happen. What you get is what you get.
Open-source platforms are what we call "do-whatever-you-want" platforms. For example, you have a marketplace and you need certain payment methods. If you don't have this feature on your SaaS platform or as an add-on, you cannot have it. But what if your vendors really need it or your competitors have it, and you don't. Then your vendors will simply go to your competitors, and you'll end up losing vendors, revenue, and losing business. If your platform is open-source, you can implement this feature and any other imaginable feature your vendors or customers need. The new features will increase traffic and bring more business to your website. As you can see, open-source platforms have more benefits in the long run.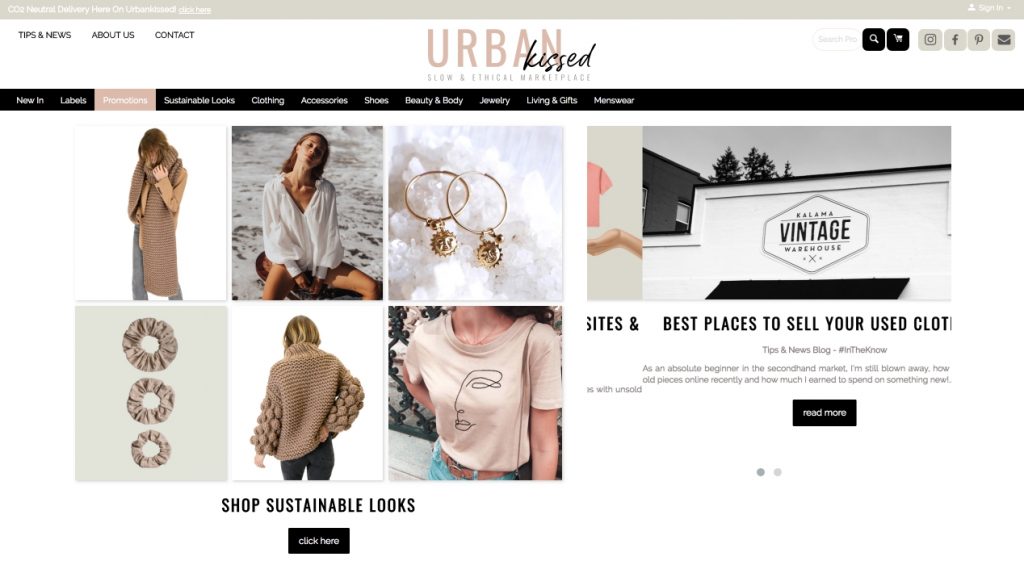 How scalable CS-Cart is?
Olga: Many entrepreneurs think CS-Cart is only good for small businesses and have concerns over the ability to grow their businesses on CS-Cart to a larger scale.
There is no reason for concern here. If you decide to grow your business, CS-Cart can be tuned up for handling large product catalogs and traffic increases at any time.
That is exactly what happened with ShopClues, the largest marketplace in India. They started small, in fact, they were the first online store in India, but now they have millions of products and hundreds of thousands of vendors.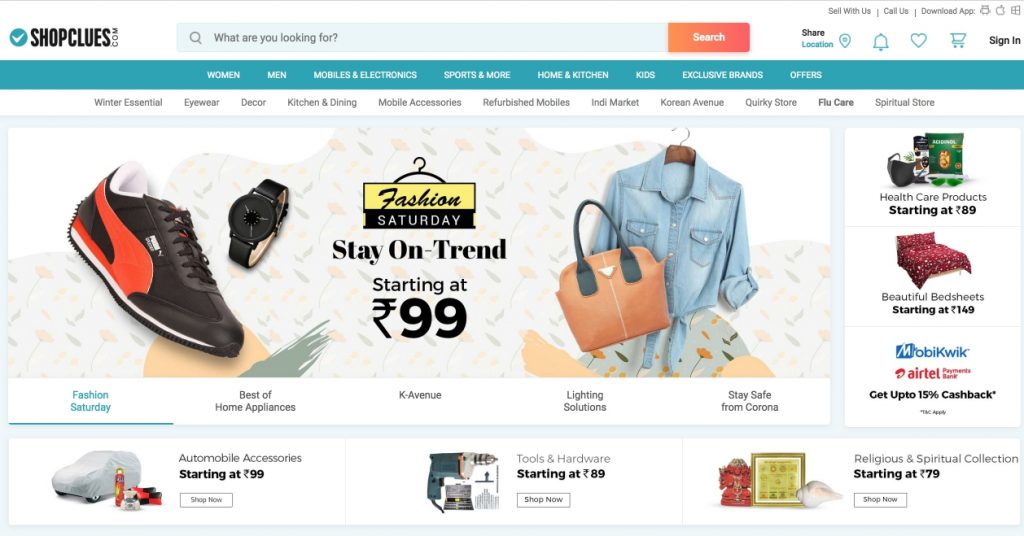 Thank you, Olga. As we are wrapping up our interview, what words of advice would you give to entrepreneurs who are just starting their eCommerce venture?
Olga: I would recommend taking things one step at a time. First, define your MVP (minimum viable product), launch your project, and only when you get the first feedback from your vendors and customers, proceed to introducing new features to the platform. It is important to implement new features only according to your vendors and target audience needs. So, start selling, collect feedback, study what your vendors and customers really need and make educated decisions about adding new features to your store. And we will always be there to help you customize your CS-Cart store to meet your business needs.
We have asked Senior Sales Manager the most common questions entrepreneurs have when choosing the right platform for their eCommerce business. If you are not finding your question in today's interview with Olga, click the button below and ask her personally!