Hello! You're with the Add-Ons Development Department. Look what awesome updates and useful improvements in CS-Cart and Multi-Vendor extensions we've got for you here for the second half of June 2022!
New Handy Functions and Improvements
QuickBooks Online Integration
Vendor Panel Configurator appeared in the latest Multi-Vendor version and added a new interface where the Website > QuickBooks on-line connection tabs were missing. In the new version of the QuickBooks Online Integration we included all the necessary tabs. You can see them in the vendor panel.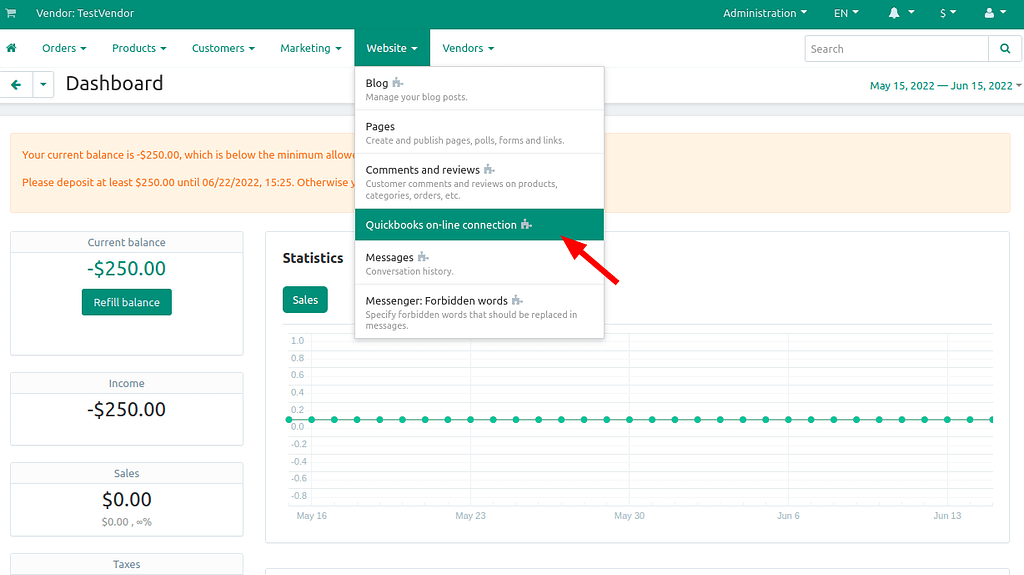 Real-Time Messenger
The new default add-on Vendor Panel Configurator adds a new interface where the Website > Messages and Website > Messages: Forbidden Words tabs are missing. Now, the Real-Time Messenger is fully adapted to the newest version and is present in the vendor panel.
XML & CSV Import
Previously, if an XML import file had a non-UTC coding, an error occurred. We fixed the problem, now all files can be uploaded.
We also improved the add-on in terms of loading product features with multiple values for file in YML (Yandex Market Language, Yandex's own XML-based standard).
UNFOLD TO SEE MORE CHANGES…
If you want to see what has been added or fixed in add-ons, you can follow the links below and have a look at the changelog section.
QuickBooks Online Integration
v. 4.9.7
[fixed] The add-on is adapted to standard Vendor Panel Configurator add-on
Real-Time Messenger
v. 4.9.7
[changed] The add-on is adapted to standard Vendor Panel Configurator add-on
XML & CSV Import
v. 4.10.16
[fixed] XML files import error occurred when the UTC coding is not used is fixed
[fixed] The error occurred on loading of product features with multiple value is fixed for the YML files