In November 2019 a new minor version – CS⁠-⁠Cart 4.11.1 – was issued. By now, it has already been followed by four patches you can get acquainted with at their blog. The updated versions improved the old functionality to meet the up-to-date requirements of customers, merchants, and vendors, include updates in web development technologies and improve user-friendliness.
We made our own research on what customers and experts think about the new version. Below you will find the quoted speeches and comments of users, the original software developers, and eCommerce experts on these freshly introduced changes.

New features commented
1. CS⁠-⁠Cart 4.11.1:
Warehouses introduced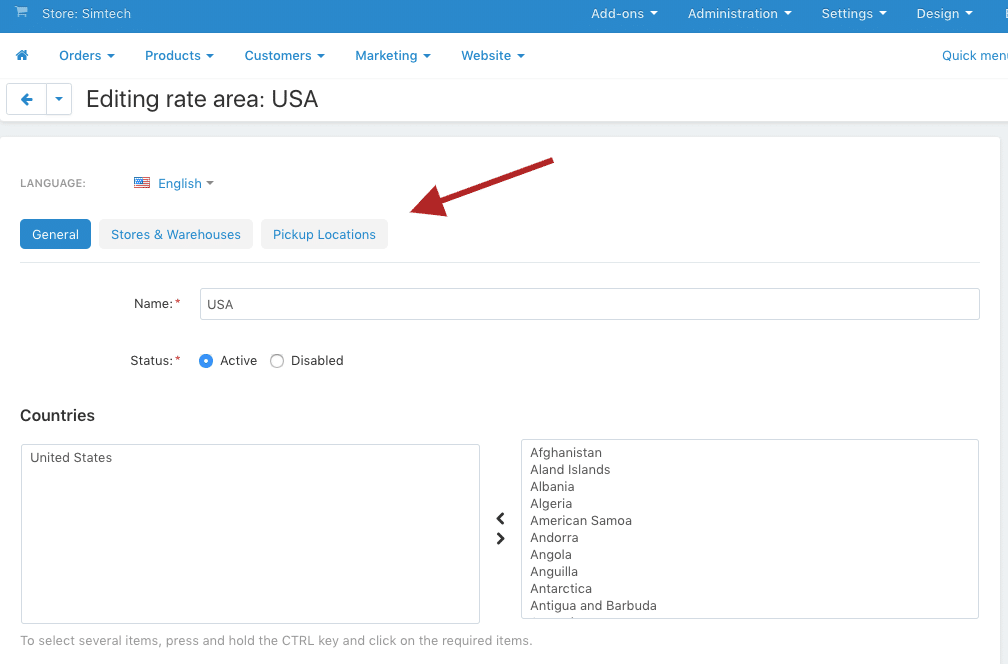 The original source says that this feature helps you track inventory separately for different offline locations – stores, pickup points, and warehouses. It also informs customers about the availability and the delivery period.
The new Warehouses add-on applies to CS⁠-⁠Cart Ultimate and Multi-Vendor Ultimate. The add-on allows you to show your customers which of your offline stores have the product. If the product isn't available, it tells customers how soon it can arrive from another store or warehouse after order.
Commented by CS⁠-⁠Cart team:

Warehouses were designed to cover multiple scenarios. For example, you have a brick-and-mortar store, and people from the neighborhood check if they can come and buy something off the shelf. Or, you don't have an offline store at all, but you have a supplier who sends you products with a slight delay when compared to the rest.

Ivan Koshkin, CS⁠-⁠Cart Product Manager
An add-on called Ask Seller a Question introduced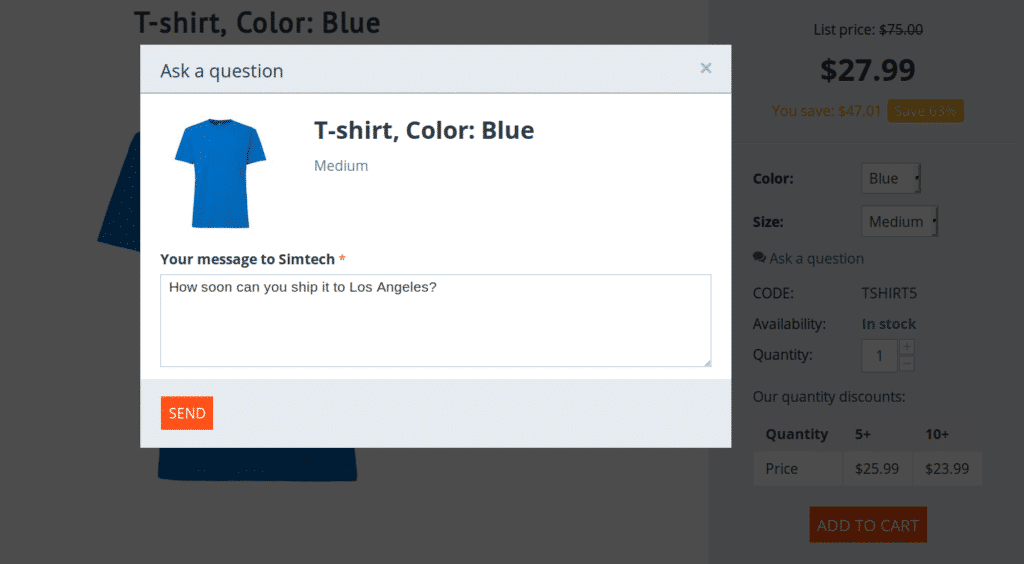 It allows customers to ask a question from the page of any product.
Commented by CS⁠-⁠Cart team:
A similar add-on first appeared in Multi-Vendor and was called "Customer-to-vendor communication". We figured that functionality would be useful to single-seller stores as well.

Ivan Koshkin, CS⁠-⁠Cart Product Manager
Commented by an independent eCommerce expert:
The new add-on called Ask Seller a Question is sure to be a hit with many eCommerce merchants. The ability for shoppers to ask questions directly to the sellers of products they are considering will remove uncertainty around their purchase and increase conversion rates. In addition, if sellers respond promptly, this will increase shopper confidence in the overall store. This will result in more loyal customers and reduced churn. This is a common feature on the largest eCommerce platforms – Amazon, Best Buy and Walmart all have Q&A functionality. I have also seen performance data for eCommerce platforms that have this feature enabled. On these stores, the feature consistently has high adoption. In addition, the conversion rate on transactions where the buyer asks a question and the seller responds is extremely high. In addition to improving conversion rate, this Q&A feature will also allow sellers to better understand their customers. Customers' questions will reflect gaps in information or product features that the seller can take action on. Sellers should analyze their questions to identify the most common issues, and the issues that prevent a purchase from taking place. Addressing these issues will increase sales over the long-run.

BruceHogan, an eCommerce expert with +10 years of business experience and the CEO of SoftwarePundit
2. CS⁠-⁠Cart and Multi-Vendor 4.11.2:
Stripe Connect improved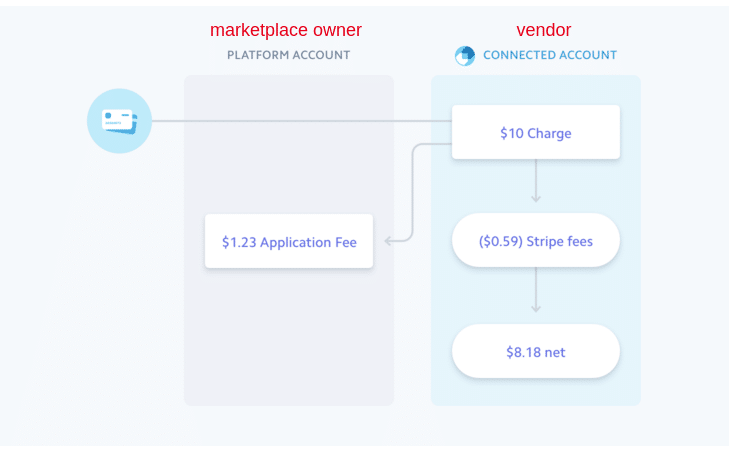 Stripe Connect allows marketplace administrators to set up automatic payment distribution among vendors. Before there was an issue with refunds via Stripe Connect—the money couldn't be refunded to a customer via this payment method. After the add-on features were improved, refunds via Stripe Connect work fine.
Commented by CS⁠-⁠Cart team:
Stripe Connect is important, because it's one of the few payment methods that can distribute money between vendors and the marketplace automatically.

Ivan Koshkin, CS⁠-⁠Cart Product Manager
Commented by an independent eCommerce expert:
Providing marketplace managers with the ability to use Stripe Connect gives CS⁠-⁠Cart a leg up on other shopping cart programs. This integration will let the marketplace automate much of their tracking and payouts to vendors on their platform. This is a very tedious process, but through Stripe it has become much easier instead of using multiple programs to track sales, commissions, and disperse payments. This integration also allows for marketplaces to work across borders in over 30 different countries, expanding the potential reach without creating additional headaches from international sales and payments. This significantly makes CS⁠-⁠Cart an even larger player in the global eCommerce industry.

Сris Carillo, a co-founder of Allied Payments, an online payment processing company that is very familiar with CS⁠-⁠Cart
3. CS⁠-⁠Cart and Multi-Vendor 4.11.3:
Сustomizable colors of the checkout page with Theme Editor

That way you can tailor it to the style of your store in a few clicks, no programming required.
Commented by CS⁠-⁠Cart team:
At first, the new checkout was green; changing colors required CSS knowledge. It made sense to make colors configurable. Especially if you can configure colors everywhere else.

Ivan Koshkin, CS⁠-⁠Cart Product Manager
A new image previewer – Swiper – added
The new image previewer expanded the functionality and was a useful extra for the already existed OwlCarousel. Swiper is more modern and looks better.
Commented by CS⁠-⁠Cart team:
Swiper was added due to popular demand, to replace the old image previewers that no longer met the modern web requirements. For example, older image previewers didn't support swiping on touch-enabled devices.

Ivan Koshkin, CS⁠-⁠Cart Product Manager
Commented by user:
No doubt, it inhances the functionality of OwlCarousel.

CS⁠-⁠Cart app user
4. CS⁠-⁠Cart and Multi-Vendor 4.11.4:
New "Moderation" menu added
If you use the Vendor Data Premoderation add-on, you'll now have a quick way to find what products and vendors require your approval.
Commented by CS⁠-⁠Cart team:
It is a small part of our efforts to simplify the management of the marketplace. Multi-Vendor has a lot of functionality, and some of it may be hard to find. This menu is the intended go-to place for any objects that require moderation.

Ivan Koshkin, CS⁠-⁠Cart Product Manager
Vendors now use the default logo of the marketplace
Previously, if a vendor didn't submit a logo, the logo of the theme would have been used. Version 4.11.4 rectified this inconvenience.
Commented by CS⁠-⁠Cart team:
This was more of a bug than anything else. The logo of the theme is an internal thing. There was no point in having it appear for vendors who didn't have their own logo. But showing the logo of the marketplace for vendors without logos makes sense.

Ivan Koshkin, CS⁠-⁠Cart Product Manager
Multi-Vendor Ultimate is now provided with Payments by Country
The new add-on allows you to show or hide a payment method, depending on the country that the customer has selected. It is a handy feature for large marketplaces operating globally.
Commented by CS⁠-⁠Cart team:
Even before this add-on, Multi-Vendor Ultimate allowed different payment methods for different countries (by restricting payment methods to storefronts). This new add-on is an alternative way to achieve the same goal, but without creating storefronts.

Ivan Koshkin, CS⁠-⁠Cart Product Manager
Searchanise now supports Product Variations and Common Products
Searchanise is a cloud search that can do much more than CS⁠-⁠Cart's built-in search. But previously, Searchanise couldn't work with 2 important add-ons: Product Variations and Common Products for Vendors.
Commented by user:
Great product. However, it does not work well with common products. Instead of showing one listing for the common product, Searchanise shows the vendor listings without a vendor label so it just looks like repeats of the same listing. Hope they fix this soon.

Dominick, Searchanise app user
Commented by CS⁠-⁠Cart team:
Common products are an important part of Multi-Vendor Plus and Ultimate. Variations too, but they mean a lot for single-seller stores as well. Just like a good search mechanism does for every store and marketplace. That's why Searchanise supporting the add-ons is a change worthy of mentioning.

Ivan Koshkin, CS⁠-⁠Cart Product Manager
Commented by user:
Searchanise Pro has made a massive difference to the success of our store. Firstly the quick suggestion to customers has made our store with over 10l products far quicker for customers to find the product they want by just entering a few letters. We've tried various other add-ons with similar functionality, but the design and look of how Searchanise works on the website just can't be beaten.

Stephen Nutley, Searchanise app user
Commented by Searchanise app expert:
With the new fixes, website navigation now gets more optimized and customer-friendly. The logic of the CS⁠-⁠Cart Product Variations add-on has recently been reworked completely and now the Searchanise search engine is fully compatible with it. The fix had to do with the parent-child product relation and now a search query searches all the records but returns only parent products, which is the correct performance. It is especially valuable for apparel stores and the like. We also improved the search engine performance for stores with multiple vendors allowing users to search through vendor offers more easily.

Katerina Kopylova, Searchanise Marketing Manager
Closing
CS⁠-⁠Cart is a great shopping cart solution for the establishment of eCommerce sites, scaling from small online stores to large shopping malls. It offers a well-designed front-end by default, all the major payment and shipping options, manageable inventory, promotional tools, and many other eCommerce related software. The platform developers don't stop learning from mistakes and improving their original app. It is quite often when new features originate from customization made by a CS⁠-⁠Cart certified partner, customization that proved its cost-effectiveness for a large number of customers. Simtech Development is in the top of the CS⁠-⁠Cart certified partners capable of providing, apart from custom development, reliable and secure cloud hosting services, CS⁠-⁠Cart compatible add-ons meeting the original software strict rules of coding, and other services on demand. You can rely on the Simtech Development 14-year experience.