In our previous article, we learned how to start an online clothing business. In this one, we will focus on growing it from the very first step of attracting the first client to the layout optimization for better conversion.
The roadmap of growth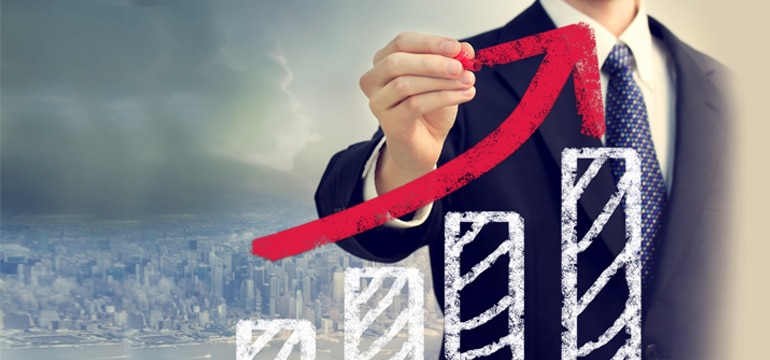 Create a plan: a complete description of your current situation and a clear vector of development with intermediate steps and results. Executing the plan, you will see the specific results of your actions and will be able to compare them with the planned ones in order to understand where to go next.
Configure analytics
1. Set up Google Analytics
If you have not yet configured the GA tag, then it's time to do it.
2. Set up Enhanced eCommerce
This is mandatory if you are serious about growing your online store. Activate Enhanced eCommerce metrics for your Google Analytics account.
3. Configure conversion tracking
This will help you to make simple conversion reports and track your advertising campaigns right from the beginning.
4. Configure channels conversion tracking
You need to know which channel gives you most result in your promotion campaign.
5. Configure bounce tracking
The list of the pages that drive your traffic away (last visited page, pages with highest bounce rate) will give you ideas on what should be improved next to keep the visitors in your store.
Drive traffic
1. Optimize your traffic
Analyzing your traffic channels with GA, work on excluding those that don't bring you profit. Or at least don't waste your effort in developing them. But make sure to check the attribution model as those useless channels can be the point of the first contact with your store.
2. Make up a plan of growth actions for the next month
Write down a list of certain action you need to take to improve the traffic of your store. They should be simple, measurable and be completed by the end of the month. Don't make it too long.
Pros and cons of different traffic channels you will use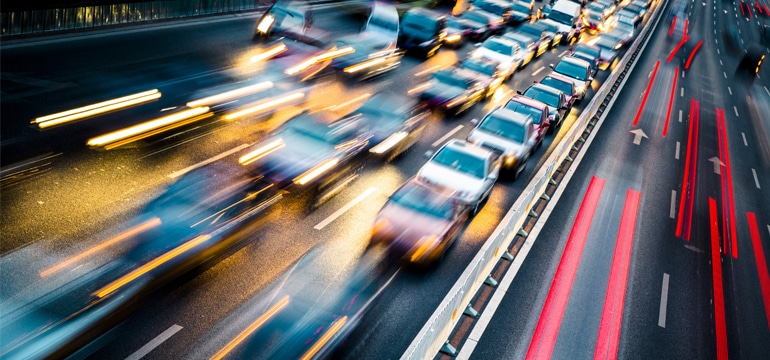 Traffic is the key to your success. But what channel will bring you more money? The answer is "all of them", but at a proper time.
Advertising
Google Ads – that's what you will start with. You don't have time to wait 3-6 months until organic traffic starts converting.
Pros:
fast (almost the same day)

targeting (experiment with different audiences)

easy to track effectiveness (a single Google toolkit)
Cons:
needs investments (can be costly in case of incorrect targeting)
Even if you fail to get customers with your first campaign, you will have some valuable statistics to analyze and make the second one better.
Organic and Social
When you have the first positive results with advertising campaigns when you have stable sales every day or month, there come a time to turn to SEO and social media. At this stage, you start working on conversion optimization by reducing the cost of each purchase.
Pros:
lower cost per client (free traffic)

engaging a larger audience (organic search and social sharing)

tracking customers' interests (what they share more and what they search for)
Cons:
results take time (have to wait for adequate results)
LTV, remarketing, brand building
You get to the of repeated sales, increasing the average cheque and advertising, aimed at increasing brand awareness. Various sources of traffic and methods can be used here: email marketing, viral videos, offline advertising.
Pros:
brand advocates (you will find support from your audience)

email automation (sales generated by email marketing)

word of mouth and personal recommendations (happy customers will sell for you)
Cons:
hard to track the effectiveness (sometimes you just can't)

can be very expensive (quality means a lot)
Such a division of traffic sources into categories will allow you to form your approach to attracting an audience. But! Your project is unique in its own way and the approach to the growth of traffic in your niche and for your online store may differ.
10 tricks to grow conversion of an online clothing store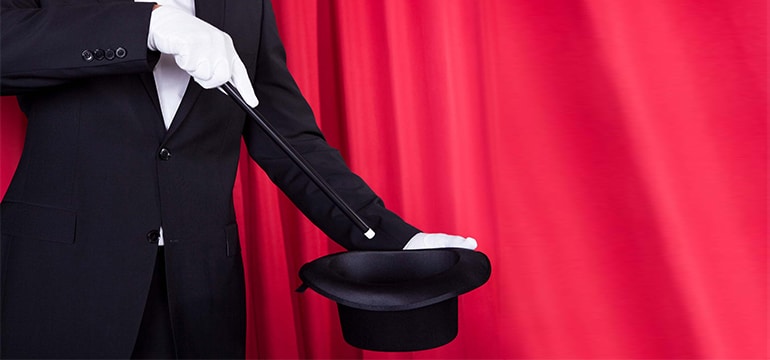 Now that you have created your own clothing store, set up analytics, brought the first traffic and have already made the first sales, you need to move on. There are countless ways to influence the behavior of the store visitors, and each of them can positively influence sales growth. We will consider the features that are basic for the industry, those that buyers are used to and are subconsciously looking for when shopping online.
1. Make advertising offers correctly: clearly indicate the size of the savings, use the knowledge of psychology
Holidays, discounts, sales, events – all these are reasons to look for a bargain. People are looking for a way to save money. Make their search a little more convenient.
Important:
sale price is in large print to catch the eye;

the price ends at 9: $ 69.99 is closer to $ 60 than to $ 70;

clearly visible original cost of the goods. You can cross it: the price difference is easy to calculate;

the validity period of the promotion is visible (black Friday), encouraging the client to buy.
2. Make the ordering process for loyal customers comfortable
You probably have a group of customers who regularly buy the same set of products. Their average cheque may be small, but the income received during the customer's lifecycle (LTV) is more important. Loyal customers – the basis of business. If you do not know what products to offer them, offer to save their time.
Important:
button "Buy it again": allows you to order the necessary goods in a list in one click. Location:

in a user profile;

on cart page;

on the purchase status tracking page

"Subscription": the clients choose the goods that will be delivered to them regularly at a reduced price.
3. Track customer behavior and offer catchy solutions
This one is about "Products recommended for you", "Often buy together", etc. Correctly configured, this features can increase revenue by 10-30%.
Important:
always offer additional products. For example, accessories to gadgets: headphones, covers for smartphones, adapters for household equipment. At the time of purchase of an expensive item, a client is more inclined to spend money on related low-priced goods, even if they are not needed right now.

a good way to increase sales is Bundles – 2 or 3 products or services at a bargain price. However, it is important that all components can be bought separately: people do not like being forced to one choice.

"Similar products" can increase sales: models that are looking for a buyer, but a different color, size or capacity. It is important that the products are not very different in appearance and price: too many options – this is also bad. Choosing from several similar models, the client is likely to stop on the average version, even if he originally planned to buy a budget model.

4. Fight for customers who left the site when placing an order
Why does a client suddenly abandon a filled cart and leave? Among the main reasons are:
inconvenient or expensive delivery – 61%;

the need to create a profile – 35%;

too complicated ordering process – 27%.
How to reduce that numbers:
offer free shipping;

optimize the order procedure (reduce the number of fields);

add the ability to register through social networks;

simplify the exchange/return procedure;

use the benefits of targeted returning emailing: in 30% of cases, this leads to a purchase. Send "come back" emails in 1-3 days while the client is "warm".

5. Customer reviews: squeeze them to the max
97% of consumers are looking for product reviews before making a purchase. And most of them trust the user experience of other buyers more than experts or store personnel.
Important:
don't hide them, place reviews near the products

do not try to be original in the design of reviews. Existing layouts are proven to be effective

motivate customers to post reviews on your site: send them a letter asking for the feedback a few days after the purchase

make sure the review form is convenient and fast to fill out and submit
6. Use the urgency or deficiency triggers
If you carry out a sale campaign, indicate the exact quantity of products left in stock. This is a common (and effective!) tactic used by the industry leaders, such as Amazon. When the quantity of products changes from 10 to 3 in front of the buyer's eyes, this is a pretty strong psychological incentive to make a purchase.
7. Offer different delivery options
Those who need the product right now can use the urgent delivery option for a larger fee. However, there will be those who prefer cheaper, but also longer delivery.
If you do not have the resources to ensure prompt delivery, you can specify the exact time of arrival. For example: "Order within the next 5 hours, and get the headphones on Tuesday morning." In addition to trust towards you, the phrase gives the client a sense of anticipation, as if the purchase is already on the way. But promise only what you can do.
8. Give customers the most complete picture of the product
So many times pointed out by the marketers, but so many times ignored by the merchants.
Few more points:
add multiple images of the same item in different angles

add "zoom-in" feature

add a detailed description (the maximum possible)

use unique pictures, not free stock images

place 3-4 pictures in a row for desktop and 1-2 for mobile

when you hover the cursor on clothes, the picture may change, showing how the product looks at the model
9. Promote your best-selling products
Most buyers are looking for confirmation that they made the right choice from other people, even strangers. The rule of "thousands can't be wrong" works perfectly, motivating to buy goods with the largest number of positive reviews.
And if your online store doesn't use the "bestsellers", "trending" or "buyers' choice" labels or collections, you need to fix it urgently.
10. Retain customers with thoughtful benefits
How to encourage customers to come back to your store? Some stores offer sophisticated loyalty programs that few people can figure out. Some promise rewards for the accumulation of orders amount, some offer discounts on specific products.
Do not do it like everyone else. Think about what is important specifically to your customers.
A good example again comes from Amazon. They think: the client sees the thing and wants to get it as quickly as possible. And Amazon guarantees this opportunity for $ 99 per year. All you need to do is subscribe to the Amazon Prime program, getting:
free delivery within the country in 2 days;

discounts on premium products;

the opportunity to participate in the grand sales on Amazon Prime Day;

access to a huge selection of media and video resources, as well as e-books;

the ability to store unlimited photos.
In 2017, more than 80 million people used this service. By the way, Prime package is also available for $ 10.99 per month: a person can forget about the annual fee, and the monthly payment encourages subscribers to make purchases more often.
Closing
There are many tactics, but only one store. Try what's right for your business, which means your customers. Do not blindly test hypotheses from the Internet.
---
We can assist you with some tasks. Just tell us about your business, goals, and plans, and together we will find the best solution that will help save you time, improve conversion and grow your store.