Marketplaces came to almost any sphere of life. The same is with the legal area. The number of marketplaces is not so big, and that is your chance. In this article we'll tell you what features you should introduce for a legal marketplace to attract more vendors-lawyers, and provide more value for customers – their clients. But before we begin, let's determine what a legal marketplace is.
What is a legal marketplace?
A legal marketplace is a web platform listing a directory of lawyer profiles to connect lawyers, attorneys, and law firms with their clients. Customers can receive a legal professional service electronically, and vendors can accept their payment via the Internet. The marketplace role here is to provide a perfect match between the service providers and consumers.
In contrast with the ordinary classifieds, the legal marketplace is able to provide a detailed profile for lawyers and legal firms with reviews, secure payments, online appointments, etc.
Why choose the marketplace model to provide legal services?
What do you think is essential for legal marketplaces that provide services electronically? Trustworthiness. This is what regular classifieds cannot offer. People estimate the whole platform and trust if they find it trustworthy. At the same time, when the site tarnishes its reputation, it cannot attract neither new vendors, nor new clients. If you are a niche platform, it is easier to keep the service provision consistent, and thus more controllable. With legal platforms and vendor moderation in place, it is easier to build a trustworthy place for clients.
A niche platform is better SEO-optimized. This is one more point in your favor to promote your platform. The higher traffic is, the better is the Google rank, the easier for clients to find you. Potential customers will click more often on pages that are placed on the top 10 pages in search.
Best legal platforms to take example of
When building your own marketplace you should decide on what features to add to provide the best onboarding for vendors and the perfect place for clients to surf for legal services. Here we present the top legal platforms for lawyers as of 2022:
Lawyer.com
Rocket Lawyer
UpCounsel
Legal Zoom
Lawrina Match
Legal Match
Legal Shield
Let's find out what they are best for.
Lawyer.com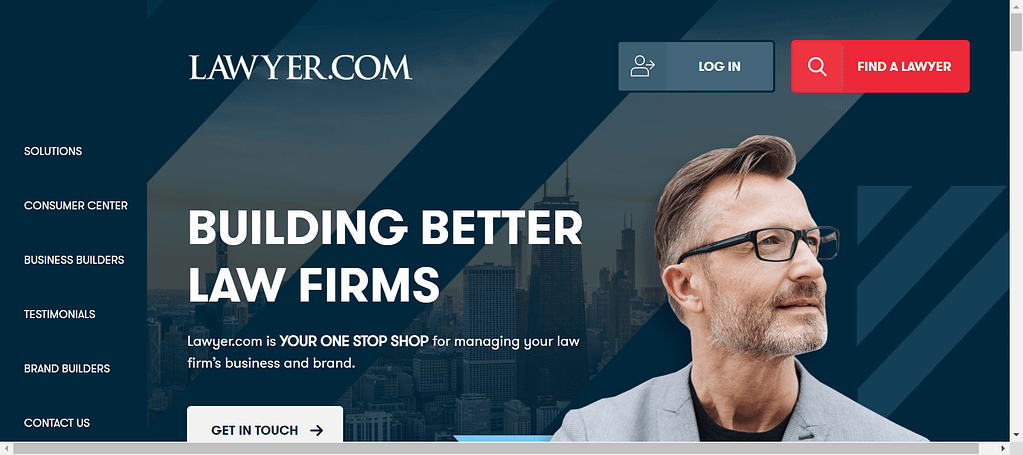 Location is taken into account while customers are searching for a potential law firm. Users can find the required professional by browsing the database by cities or states and/or area of practice. A powerful tool to connect clients and vendors is the Q&A section.
Features to borrow:
Search by location
Priority placement in listing for lawyers when buying a higher tariff
Collecting overdue payments
Rocket Lawyer
The platform lists lawyers' profiles that can be searched for depending on the field of practice. Then, clients have an opportunity to book a 30-minute call to consult on an issue. If the issue is not resolved, they further connect with the lawyer on the pre negotiated price.
Features to borrow:
Ability to organize online calls within the platform
Search by legal question
Electronic signature
Lawyers near you feature to find the closest specialist nearby
Trustpilot review platform connection to show customers' feedback right on the marketplace
UpCounsel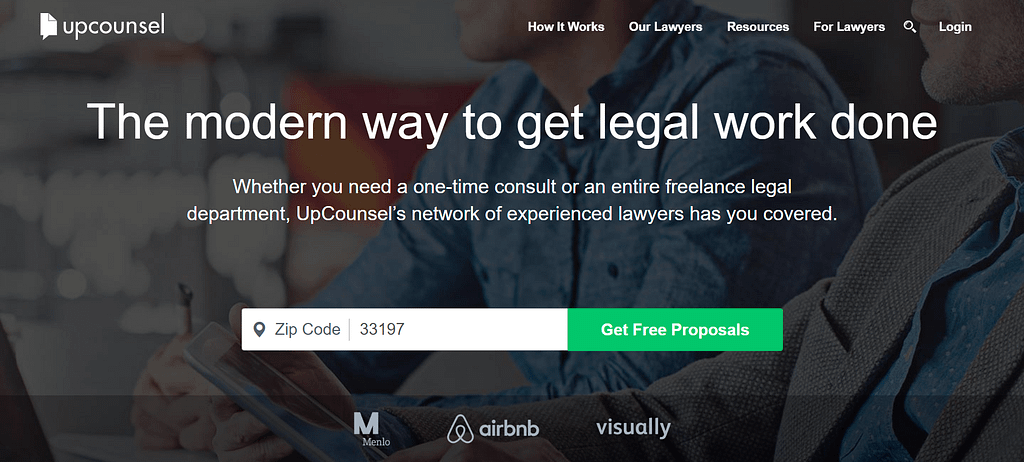 This legal platform can be searched by zip code allowing to find the nearest lawyer by location. Users can search the database by legal areas as well. Lawyers can submit a bid for their work and send it to a potential customer. If the proposition is accepted, they agree on a call for further consultation. After the free online consultation, the two sides may decide whether to keep on collaborating or to terminate the communication.
Features to borrow:
Online calls within the platform
Call tracking to fix man hours
Secure payments
Search by zip code
Popular legal areas
LegalZoom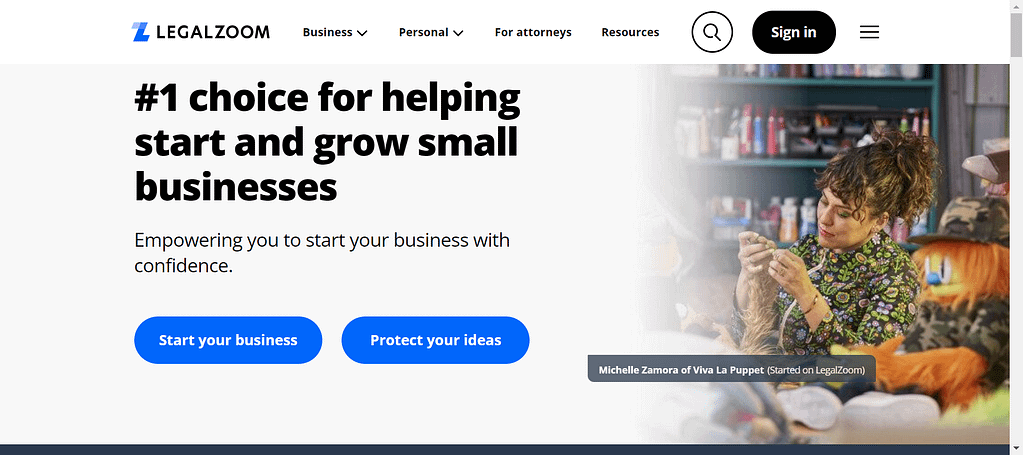 The LegalZoom specializes in do-it-yourself legal resources – self-help legal forms. If you need more help, you may request a call with a professional. Customers who found a legal professional from the directory, get 25% off the price. Vendors (lawyers) can apply to be listed in Lawyer Legion Enhanced Profile to place higher in the platform database
Features to borrow:
Search by articles
Ability to embed video on the profile page
Lawrina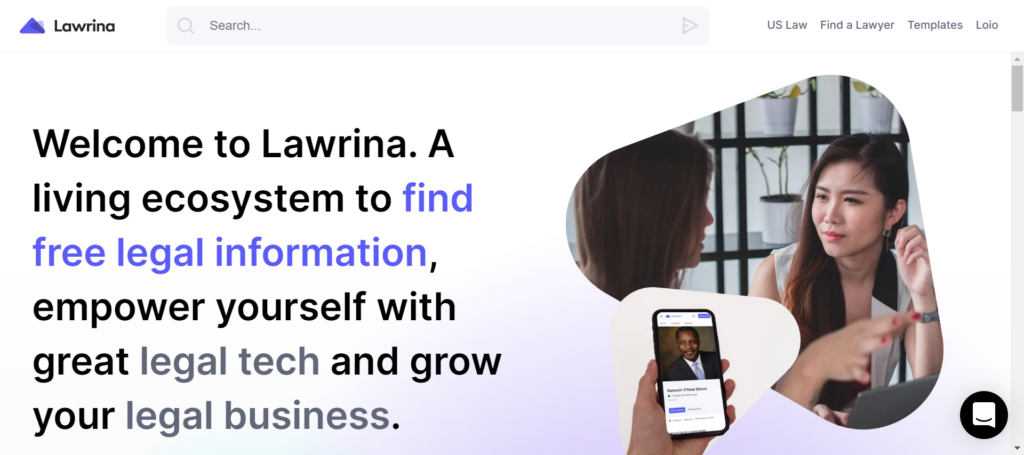 Lawrina is a fast growing legal platform from the U.S. Potential customers select an area of expertise and location. If the criteria match, the legal pro profile will be considered as a perfect match for the client. Premium membership for vendors is also possible. Lawyers can publish guest posts and be listed on thousands of content pages. With legal guides, legal articles, and news the platform is well SEO-optimized. Clients get valuable information for free, vendors promote themselves with their expertise, and the platform is ranked higher in search.
Features to borrow:
AI-driven document drafting software
Dashboard with analytics, such as your search appearances by practice area and client requests;
A searchable blog
Legal citation generator
The Wheel of Life test for lawyers
Document template base with search
Search by practice area, legal issue, city/state
LegalMatch
LegalMatch connects lawyers and clients for 20+ years and has 5 million cases posted on site. Potential customers search for a required practitioner by location and area of practice. To make an unbiased decision, there are ratings and reviews for users.
Features to borrow
Search by location
Mobile site allows users to leave reviews
Free access to membership for vendors
Legal Shield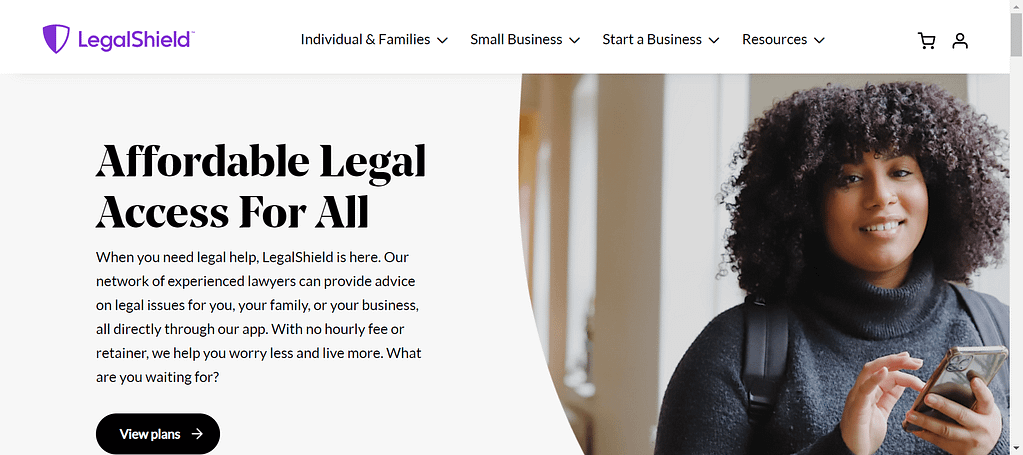 This platform originates from North America and helps citizens to resolve their issues for 40 years. The marketplace team connects legal professionals with clients based on the expert profile, expertise, and cost.
Features to borrow:
Easy onboarding for vendors with free joining
Chatting option
Trustpilot review platform integrated to showcase customers' feedback
Final words
There are tons of features to add in your legal marketplace. The above mentioned are just a few of them. The Multi-Vendor platform here can be a great start. As opposed to a custom platform, you don't need to connect additional payments, write code for vendor profiles, add review features on the profile pages, create a blog and FAQ pages, or add search by zip code/location. These features are available by default. What you can do is connect local payment processors, chatbot, online calls and appointment booking functionalities. Simtech Development is here to help. We've got such cases before and can select an appropriate solution for you individually.
Recently, we have had a case with digitizing legal processes for a customer. In contrast with all the work we have done before, that system didn't use CS-Cart as the basis (not because of the platform incapability, but as the project owner required). In that case, we created the project from scratch based on the Laravel framework. We applied the Blockchain technology for secure transactions within the platform, optimized the source code recording with file repositories, and added an electronic signature feature. We can create a project for you with the framework of your choice, and features you would like to add.