Store owners often refer to the world-famous sites as examples. Etsy is one of those sites. It's an eCommerce website focused on handmade and vintage items. I'm sure you've heard about it.
Have a look at the picture below. This is the Etsy profile page. You can easily create a similar one in your Multi-Vendor marketplace. Go ahead and see how our add-ons will help you.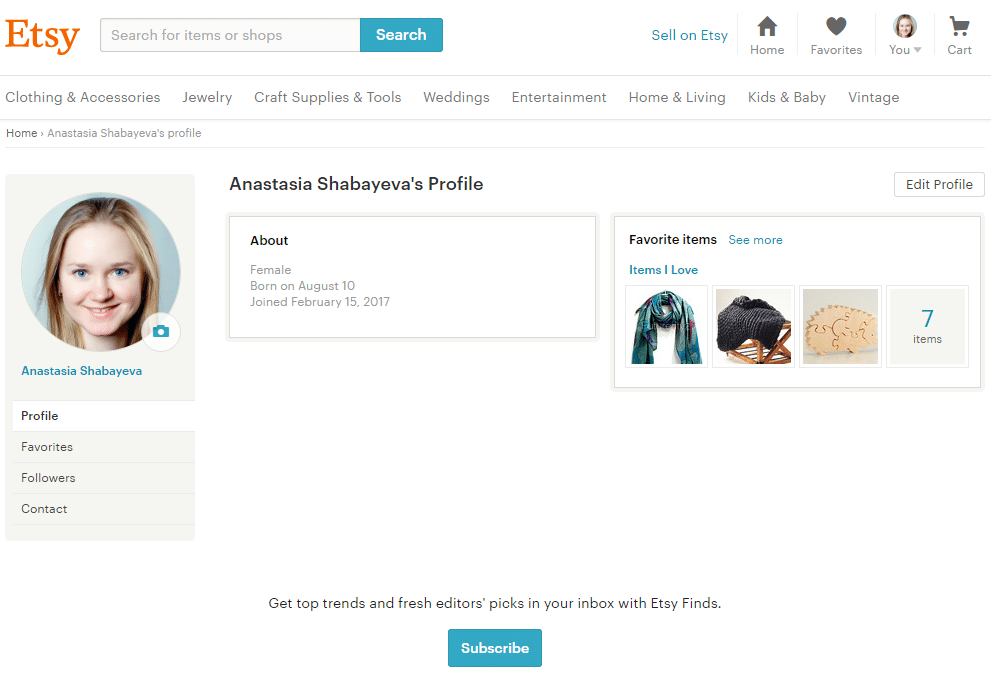 Let's see how the profile page can look like in your store.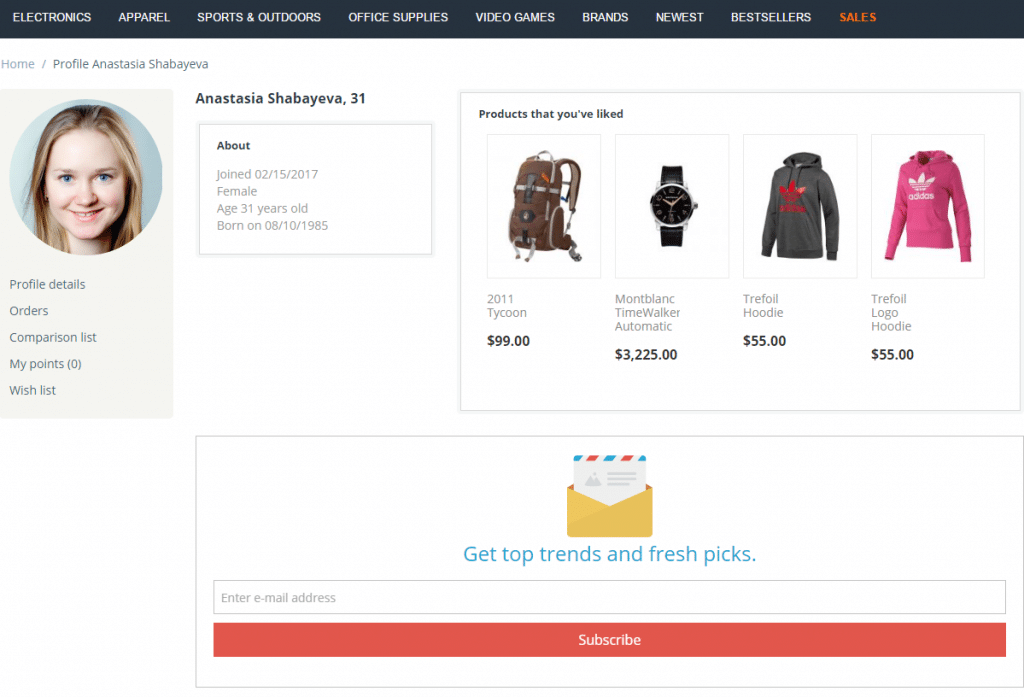 This look-and-feel is created with our three add-ons: User Profile page, Product Likes, and MailChimp Advanced.

The User Profile Page add-on enhances a user page with an image and personal information.





The Product Likes add-on is responsible for the block with the favorite items. The extension adds the Like button to the products. You can create a block with the most liked products as well as filter products by this parameter.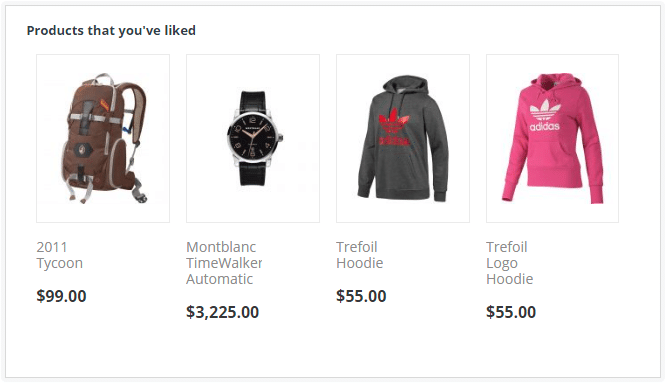 The MailChimp Advanced add-on allows you to create thematic mailing lists and segment your audience for targeted and effective messages.






Here is how the layout for the user profile page should be set up.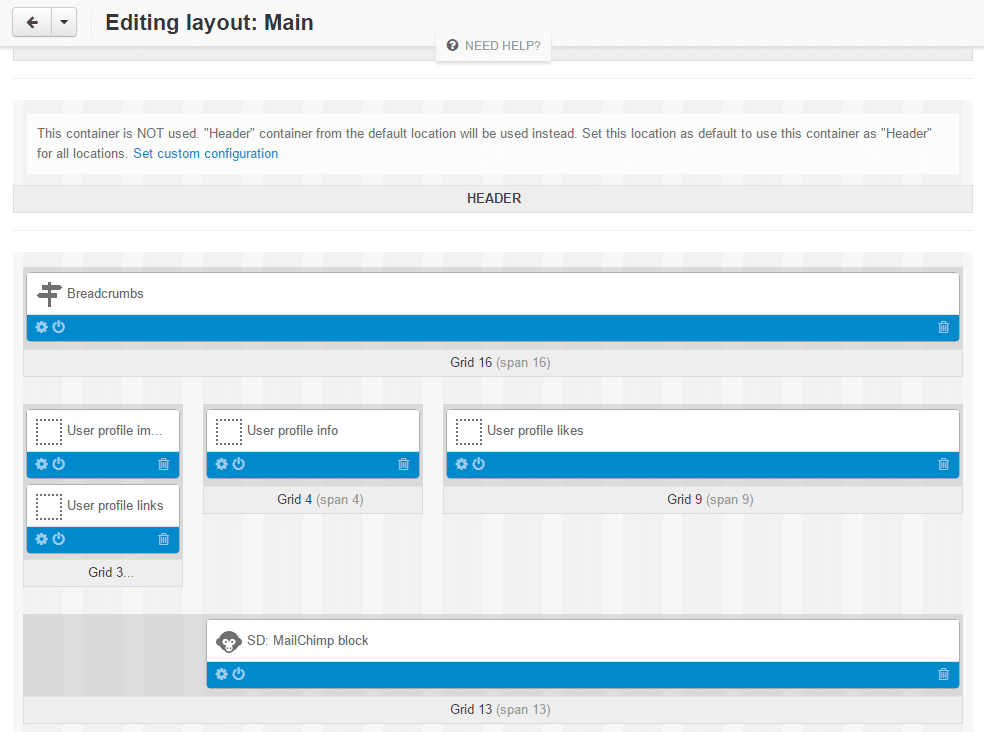 The layout settings are flexible enough to replace the blocks to your liking. They can be displayed as in the picture below.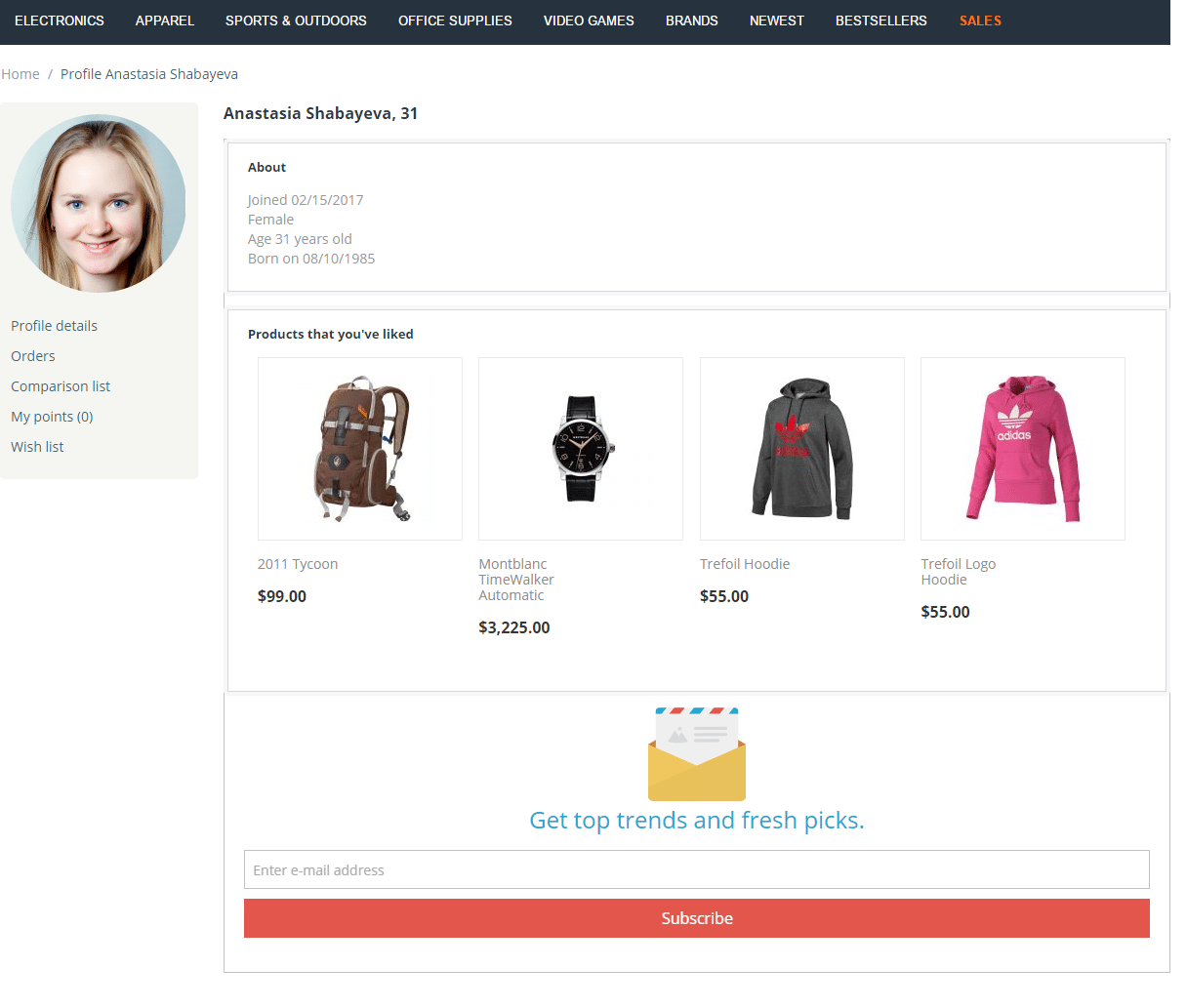 Please your customers with usable personal profiles.  Click to find the add-ons.