Is your eCommerce store ready for the holiday shopping season? Shoppers may not be rushing to your site yet, but they soon will be. Ensure your website and your staff are primed for a successful holiday shopping spree by following these tips.

Marketing and advertising

1. Create a detailed marketing plan
Work backward from key dates such as Black Friday to make sure your marketing emails, social media posts, and online ads appear at the perfect time.

2. Take advantage of Cyber Monday
The Monday after Thanksgiving is the biggest day of the year for online sales. Make sure your customers are aware of any special deals or discounts you're offering. Consider offering incentives to your customers like Monday-only deals, product bundles, or exclusive products for that day only. You also don't want to lose out on business because a competitor is offering the same product at a slightly cheaper price. Try keeping tabs on competitor pricing and offers.

3. Optimize for Google
When shoppers are Googling gift ideas during the holiday season, your business needs to pop up in their search results. Make sure all of your product pages are optimized for search engines. You can do that by using the right keywords, creating an internal linking strategy, and writing unique product descriptions.
Operations and HR

4. Get your employees ready to roll
For you and your staff, the holiday shopping season can feel like the Olympics of retail. So your staff is going to need the know-how, training, and energy to stay the course. Train both temporary and permanent employees in standard operating procedures. Implement an easy supply chain and inventory management plan, as well as a strategy for handling returns and rush orders.

5. Simplify employee scheduling
The holidays are crazy enough without dealing with employee schedules on clipboards and whiteboards or playing email tag with your team about their hours. Cloud-based employee scheduling tools will make your life much easier for the next few months. Look for software that lets you schedule employees from your smartphone and easily alert them about upcoming shifts and last-minute schedule changes. Bonus points if the software enables employees to clock in and out on their smartphones too.
Technology

6. Put your best face forward
Online shoppers are more likely to buy from a website that looks modern and updated. This conveys a level of safety and professionalism that consumers are beginning to expect from eCommerce sites. You don't want customers to feel reluctant when they enter their credit card information on the purchase page. Scope out the competition, and maintain a website that looks as good or better than your competitors'. It's best to use trusted eCommerce software like CS-Cart for added security and reliability.

7. Speed it up
Customers expect your website to load fast and without any lag. A slow-loading webpage can discourage potential buyers, and Google could even penalize your site for its slow speeds. Make sure your pages are optimized by improving your hosting plan, using web-friendly images, and keeping tabs on your load speeds.

Customer loyalty programs

8. Keep customers coming back
A digital loyalty program helps you get first-time shoppers coming back again and again. Once customers join, loyalty programs track their shopping habits, so you can market to program members more effectively.

9. Indulge loyal customers during holiday sales
There's no better time than the holidays to make your loyal customers feel special. Your rewards should be more exciting than your year-round offers. And they should be available exclusively to your best customers. Give your loyalty program members early access to the best Black Friday discounts, or offer members-only expedited shipping. Need more? Get inspired by these holiday sales tactics:
Holiday-first access and double points. In Sephora's loyalty program, the beauty retailer offers members 4x more points after their purchases and first access to products during a private shopping event. The holiday season gives you a great opportunity to let members earn points faster than usual, allowing them to earn their way toward a special reward for themselves.
Rewards on sale. Black Friday is all about giving customers different kinds of discounts. Why not involve this "discount strategy" in your rewards program, too? The super fancy, limited-edition product that you offered for 2,000 points can now be redeemed with a 10%, 20%, or higher "points discount." Special rewards can create more buzz around your program and encourage members to spend more.
Run a prize drawing, wherein loyalty members can enter automatically. Organize a prize drawing and automatically enter loyalty members who have recently made a purchase on your site. It's a nice gesture to give loyalty members a chance to get something really big and exclusive besides discounts. Not to mention, news of a prize drawing can always help you to drive social buzz around the loyalty program and your store.
Hopefully, these tips will help your business stay ahead of the pack during the holiday shopping season.
---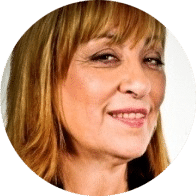 Rieva Lesonsky is the CEO of GrowBiz Media, a media and custom content company focusing on small business and entrepreneurship. Email Rieva at rieva@smallbizdaily.com, follow her on Twitter to get the scoop on business trends and sign up for free TrendCast reports.
---