Pandemic has changed the way we shop online. Nobody is now confident in what to sell even in the eCommerce industry. Warehouses may close, people are advised to practice social distancing. The more remote is your business, the more COVID-sustainable is your online venture. In this light, it seems rational to expand your online inventory with digital goods. They don't need warehouses, easily distributed, and shipped. In this post, we'll tell you more about finetuning your CS-Cart/Multi-Vendor project to sell electronically distributed/downloadable items.
Top digital products to sell online in 2020
We've made a selection of popular digital products that you can sell in your online store or marketplace.
Software, Games and Licenses
Statista claims that mobile media is increasing. Smartphone users spent more time on their devices: from 152 minutes in 2014 to 215 minutes in 2018. This trend is still growing. In fact, 50% of the time spent on the Web in 2019 was on mobile. This is a significant increase as compared to 27 % spent in 2013. In 2020, the mobile gaming market exceeded an income of 77 billion USD. If you're a mobile game or app developer, why not to create your own online store to distribute your piece of software as the industry is very promising?
Audio files and music
They can include:
Audiobooks
Recorded lectures
Musical samples
Foreign language lessons
Relaxing background sounds
Reusable sound effects
There can be any type of distributing your or your vendors' content:
A single downloadable item
A downloadable collection of items
A subscription or a membership to a web-based service.
Statista reports that around 51 % of the U.S. music consumers listen to music every day, and 20 % listen to it 2 to 3 times per week.
You can also try to catch a new trend – streaming music online. This format accounts for over 40 % of time spent listening to music. Streaming your podcasts with a subscription plan can be a good way to monetize your talent.
Photography, graphics & digital art
Digital artists, graphic and web designers create a sea of unique digital products. The list of their creatives varies from logos, PSD templates, fonts to icon packs, original artworks, and diaries.
Let's revert to Paperless Post and Smilebox. These platforms sell personal thank you cards that seem to never go out of style. You can trade stellar personalized thank you cards in digital format to repeat the success of the above services.
Another example is American Greetings. The company is the leader in e-greetings. Their peculiarity is the 3D visualization option. 3D product imaging with a 360-degree view can help you to sell electronic personalized greeting cards without even having their physical analogs in your warehouse.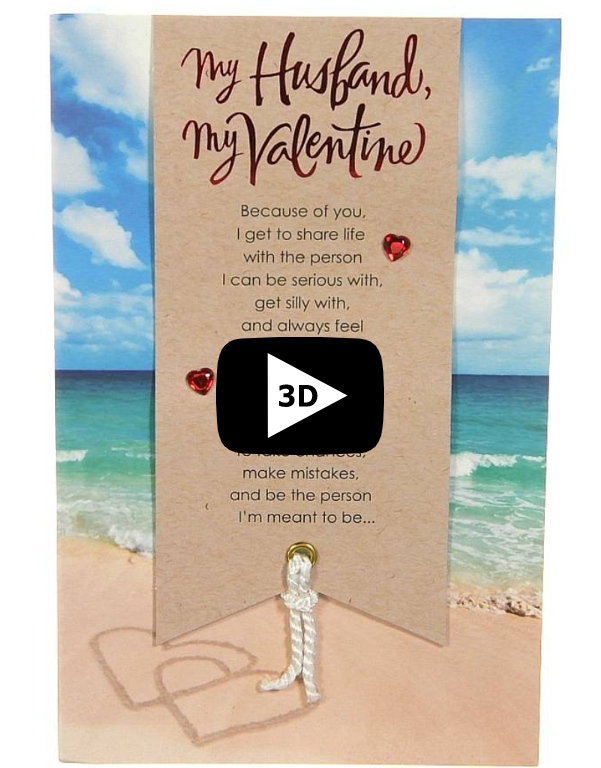 Video content
Ideas are numerous in this area. Video is the type of content that is easier 'digested' by the average users and can help to upsell other products in your store. Take an example of perferctnails. They don't sell their online courses, but rather use their YouTube Video Gallery to attract potential customers, build trust, and show expertise.
A good idea is to sell personalized video congratulations. You can get inspired by Cameo. The platform sells personalized video shoutouts – messages from celebrities to send those videos to others. Why not copy this idea to build your own marketplace? Do you hobnob with celebs or local stars? Offer your customers to have their fav congratulating their friends or relatives in a short video.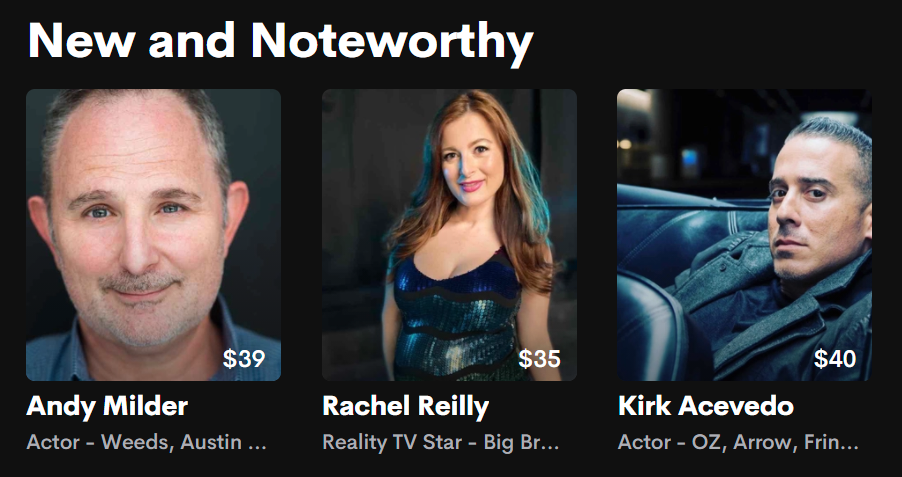 Tickets to virtual events
Tickets to a virtual event can be a nice complement to a streamed video marketplace. Scott Cohen, a chief innovation officer at Warner Music Group, says that now with the wish for social and physical distancing, many industries have gone to live streaming just to try to tackle the COVID challenges over their music business. The music industry and artists are now thinking of throwing some virtual concerts or somehow adopting other technologies to actually fill the space gone away with the unavailability of offline concerts.
"Finding new ways of getting out there if you can't physically get on the road and tour, we are just needing a little more than the adaptation of virtual reality"

Scott Cohen, Warner Music Group
Online events are exactly what is getting closer to the customer.
Text documents and ebooks
There can be lots of pieces of informational text content. Are you an expert in a particular domain? Write an industry report, how-to-guide, or a review. Another type of content there may be text templates like CVs or proposals.
Do you have a bullet journal? Most people enjoy them as they perfectly combine a daily planner, dairy, and a meditation notebook. Sell its digital version! You can get inspired by stores on Etsy!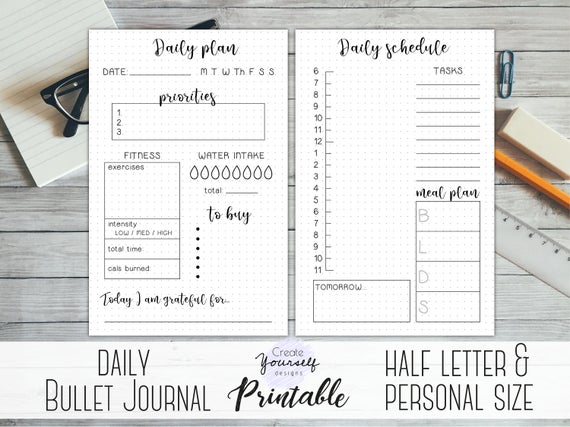 Use one of the following free book content management studios to make your ebook:
Calibre: a free and open-source ebook library management application. It can convert to and from all the major ebook formats.
Sigil: a free, open source WYSIWYG ebook editor. It is designed to edit books in ePub format.
iBooks Author: a free application that allows you to create ebooks for iPad. You can add galleries, video, interactive diagrams, 3D objects, interactive widgets, and more to bring your ebook to life.
Courses and professional services
They can embrace all the above mentioned content types. Video courses may be streamed online or sold as a recorded video (like fitness workout, for example), text (doctor's checklist of analysis), audio (podcasts with expert opinions on a topic). You can distribute your content free of charge to upsell other products, or sell a part of downloadables and upsell other digital products in your store, or encourage to buy a higher monthly subscription plan.
E-learning is an innovative and growing industry. You have many chances to expand your business with e-learning, as the industry is expected to be worth USD 331 billion by 2025. Traditional educational institutions and narrow specialists now explore other ways to make their expertise available to learners.
Below is a list of experts with a potential to sell their services online:
Graphic and Web designers
Writers, copywriters, translators
Consultants, trainers, coaches, nutritionists
Legal professionals, medical workers.
With a marketplace in place, you can hire experts as vendors to promote:
Virtual Gym Memberships. In this case, you can get fitness trainers to your platform as vendors to create a virtual gym marketplace where people can buy workout video lessons.
Private lessons. Hire teachers and private tutors to distribute their services over your marketplace. Private guitar lessons or language courses are very popular now. According to Zion Research, the global private tutoring market will reach USD 177,621 million by 2026.
Private consultants. Think about a platform that gathers all narrow specialists in one place. Doctors can help online, and a patient doesn't need to go out of the home. Legal experts can assist better when their customers don't have to wait in a long queue.
Learning new things is exciting. Your customers can acquire courses as e-gifts. You can sell them a monthly subscription to master some music, art, language, or computer skills… Take Lessons is a great platform distributing lessons in a variety of different fields. If they could do this, why can't you?
Digital donation
Such services as WeForest or Share the Meal help people stay proud of themselves and shout out their good deals with others. You can create a similar marketplace selling an opportunity to plant a tree in treeless areas or feed a hungry child in a poor Indian region. One of the CS-Cart clients already took advantage of the offer to build a marketplace with no charge. The PeaceFoundation was one of the first non-profit organizations that in 2020 received a free license from CS-Cart as part of the COVID-19 support program. The foundation aims to gather donations, provide internships, and promote helping others who suffer from adverse conditions. Read more about the case…
The benefits of selling digital products
Digital products have many advantages that make them extremely attractive to sell:
Low overhead expenses
High-profit margins
No order fulfillment headache
A range of monetization options. You can offer a paid subscription to access exclusive digital content, use your downloadables as an upselling option for other goods in your store, or just ask to subscribe for free to build an email list of your future customers.
Challenges
Will all the benefits, electronically distributed items also come up with specific challenges you'll need to consider beforehand:
Free analogs. Free content will always be more lucrative as compared to the paid one even if it is exclusive and of high quality. The digital form makes online selling more challenging as consumers would try to find free alternatives to what you're offering. Online retailers need to have a trustworthy brand, carefully choose a niche to target, craft thoroughly their product descriptions, and offer premium quality in order to compete with free digital goods.
Piracy and theft. You should be aware of a high risk of your content free usage and apply the right tools to safeguard your property.
Useful tweaks and customizations
Right-Click disabling. This useful tweak will help you to protect the free download of your digital items. You can lock images and text to forbid their saving or copying without your permission. What's nice about this, this feature is provided by default together with the platform. All you need to do is to make some settings.
Photo lock. To add extra safety to your visual digital content like stock photos, think about adding watermarks to source code protection. It's quite simple, and you can do it by yourself.
Recurring billing and subscription. With the help of developers, you can introduce recurring orders, invoices, and digital subscriptions for online memberships or programs in your CS-Cart/ Multi-Vendor project.
Closing
If it's beyond your skills or you don't have much time to teach yourself scanning the CS-Cart tutorials, hire us to do a custom tweak to make selling digital goods handy for you. We've been making custom modifications for the CS-Cart/Multi-Vendor software for +15 years. It is much easier when experienced experts make custom developments for you. It's much better when they apply quality assurance testing and comply with the strict CS-Cart coding rules. Customization becomes safe and efficient for you!