So what is actually going to work best for your eCommerce business stepping into a brand new year and a brand new decade?
In this post, we are going to share hand-picked trends, emerging and already working in eCommerce marketing right now, and tools for adopting them to keep your brand and products in front of the eyes of your customers in the year 2020.
Trend: Brand video
Right off the top, we are going to focus on video content.
The use of video content marketing strategy has helped countless businesses improve their conversion rate and it's getting more and more popular as the years go by.
People respond well to it just because it is:
more attention-grabbing
engaging
convenient
and actually can convey a lot more information than text
And by information, what I really mean is emotion.
Video can get people motivated and excited to work with you and buy from you way more than any written words on your home page ever could.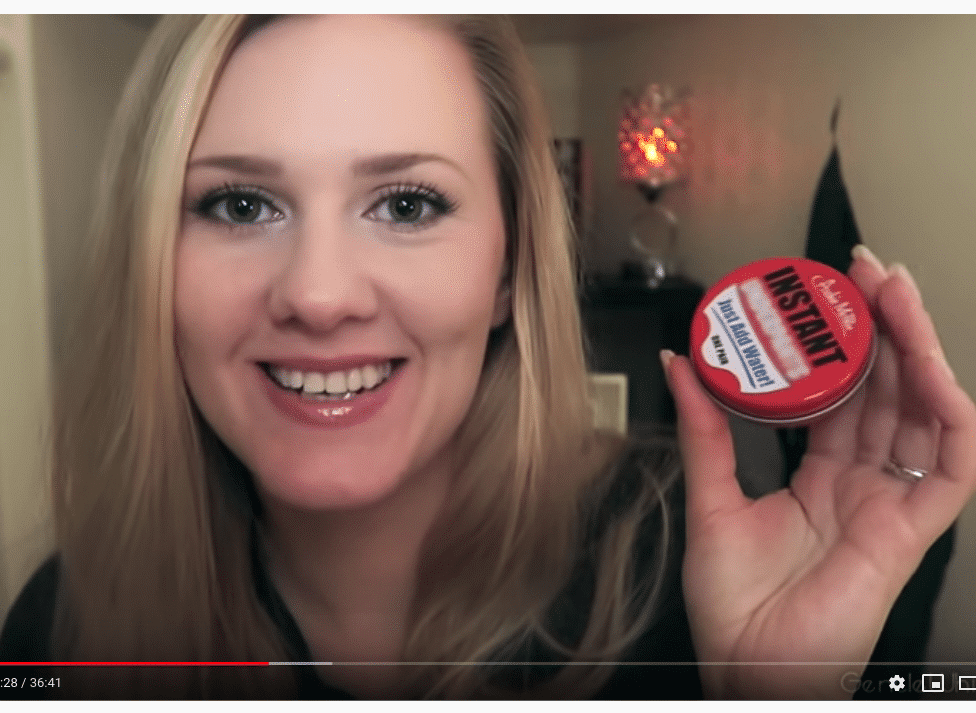 With the growth of technology, it's much easier to create video content now with all the devices, software, and apps that are readily available to you.
There are two techniques popular right now:
BRAND VIDEOS. Educational and narrative-driven. More appealing than basic text. They deliver tons of information in a short amount of time. People will associate your brand with the helpful how-to and entertaining behind the scene look, and they'll remember you for it.
LIVE VIDEOS. They are blowing up right now. Because they can be interactive, you can invite the audience to participate and join in. And some take part in the conversation in live videos, which is excellent for relationship building. You can go live on your Facebook, Instagram, youtube, and Linked-in, and this really connects you with your followers and potential customers in real-time.
You can create product demonstration videos, "how to use" videos, videos explaining your business, promotions, and also reach out to the influencers and see if you can get your product featured with them.
The good thing about videos is that you can repurpose them in different forms: audios for podcasts, a short trailer for Instagram accounts, articles for blog. There are endless possibilities when it comes to video content, and what you can do with it, and it is going to grow even bigger as we are going into the '20s.
And here is a great way to incorporate your videos on your CS⁠-⁠Cart store website – the YouTube Video Gallery add-on.
The add-on allows adding videos to the product pages and searching for products with video in your store.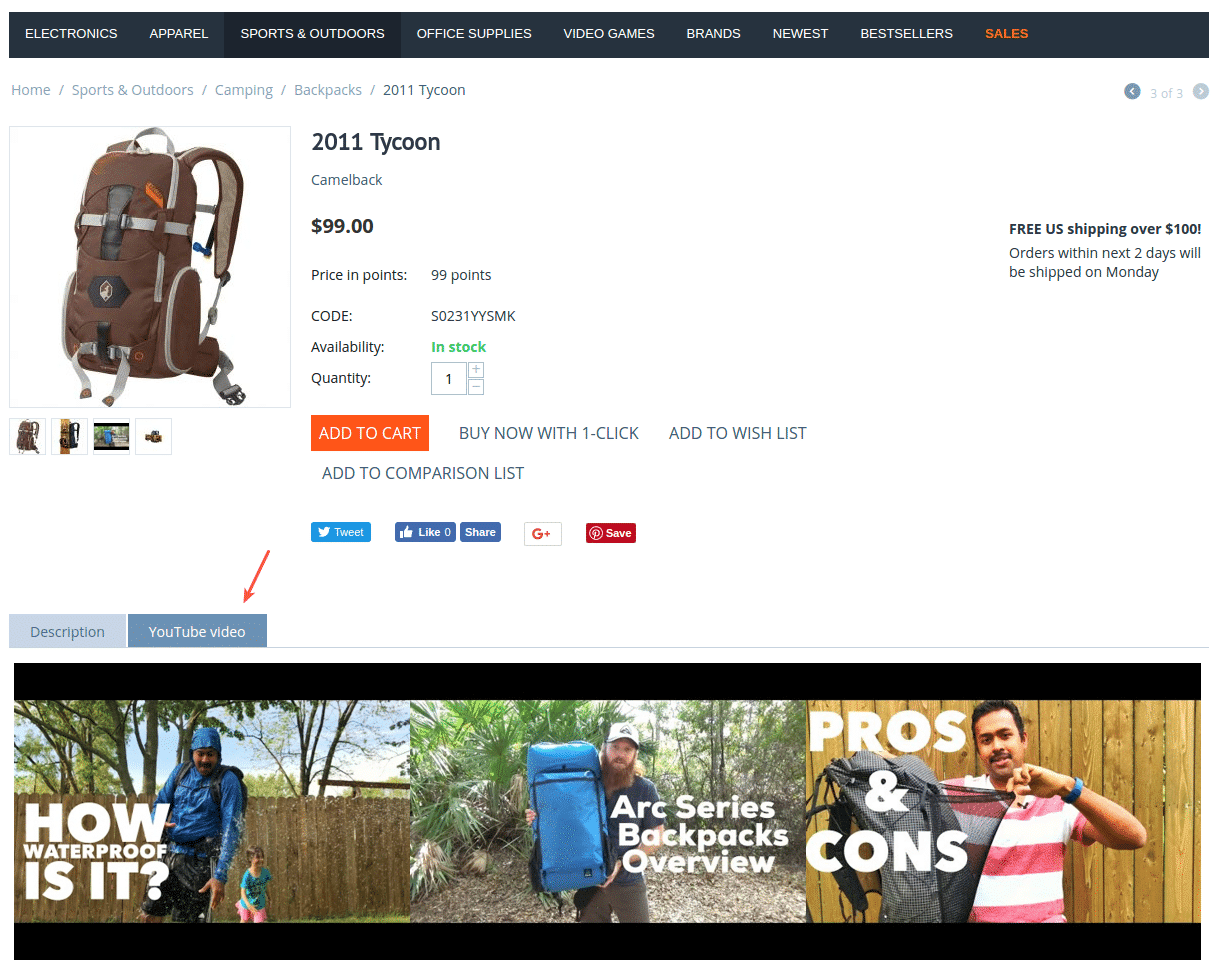 The Video Gallery block can be placed on any page of your website.
And as we ourselves are keeping up to the latest trends -here is the video on how to use our product:
Trend: Facebook Messenger Marketing
If you think about it, Facebook Messenger marketing opportunities are endless. It hasn't fully grown yet. It will completely reshape the way customers will shop, book tickets and appointments, make payments, and connect with you as a business. Stats show that Facebook Messenger has 1.3 billion monthly active users. You read it right; it is billion with the B. And since it makes sense going where people already are, it is a really good reason to leverage this as a marketing strategy. Here is what Facebook Messenger Marketing can do for your business:
Book appointments much easier with smart Facebook Messenger bots
Lead generation using chatbots
Get feedback and ratings within conversations
Deliver content
Facebook Marketing: You want to go where people already are.
Here are some benefits it can bring to your business:
It can grow your sales – because it is easier, user-friendly, personalized and people are more likely to chat with you over messenger at those buying stages rather than over the phone or email
You can build trust – because it is one of a kind connection with your customer
You can automate your business activity through chatbots. This will eliminate the burden on your employees answering the same question over and over again.
It also automates your lead generation process
By the year 2021, the Business Insider said that 80% of businesses are going to be using chatbots. So if you execute it well, it has the potential to give your marketing campaign a huge edge over your competitors and since Facebook Messenger and chatbots are still developing, it is a smart idea to use it to stay ahead of your competition and be in the driver's seat in the upcoming years.

You are going to need software to track your Facebook campaigns to allow you to make data-driven marketing decisions. The Facebook Pixel add-on functionality will get you covered here. And this article will explain you how:
Trend: Audio advertising
We know it's been around in the form of radio ads for the past 50 years. And while the radio is slowly dying, podcast streaming is definitely on the rise big time.
Streaming services, especially podcasts, have been proven to establish a much more intimate and authentic connection with the audiences compared to just about any kind of media.
Podcasts are so popular because they can stay with people all day long, reaching them in moments where visual media can't, like, when you are running, driving, working out.
Advertising through podcasts can be an amazing way to reach people based on their interests. And if you can get the host who they already trust to talk about your business, the trust they have on your host is going to be transferred onto you.
Streaming service Spotify has recently launched a self-service, advertising platform called Spotify Ads Studio, which makes it really easy for entrepreneurs like you to create Spotify audio ad campaigns yourself.
Spotify focuses on small to medium-size businesses that are looking to expand the exposure of their brand and drive action. You can just give them a script, and Spotify will put a voice over and music with it, and you can also put a clickable custom image that's displayed right on the stream while your ad plays.
Voice track: more intimate and authentic way to connect with you audience.

And also you can use Spotify to target audiences based on gender, age, and listening preferences (podcast categories they prefer).
It is expected that audio content and voice-enabled devices are going to become more unique and personalized, and we also expect podcasts will continue to grow even more mainstream into 2020.
CS⁠-⁠Cart has all the necessary default functionality for you to create and manage your own blog. However, if you do decide on producing podcasts and attaching them to your blog posts, you can order our customization service. Our team will develop a blog extension for audio play in a format most suitable to your business needs and customer preferences.
Trend: Interactive content
Your prospects can do much more than just consume your static content. They can involve with it, whether it's:
taking a poll
answering a quiz
or participating in a challenge of some kind.
This can personalize their experience and prompt them to respond and react while educating and entertaining them on your topic. This gives your business more engagement, which means more views, and that leads to more brand awareness, which eventually translates into more customers.
INSTAGRAM STORY ADS, for example, have a ton of opportunities for being interactive, like pulling stickers and sliders that let people express how they are feeling about something.
Add interaction to your ad and let people express what they feel.
This doesn't only help your ads to stand out, but it also can generate more impact on your campaigns by encouraging people to watch longer.
Push your new Instagram content straight to your store website with the Instagram Feed Widget add-on. The add-on embeds your Instagram feed on your storefront. Bringing social activity to your business will skyrocket your sales.
Another place where you can add interactivity is your EMAIL LISTS BUILDING. In fact, you need to put a priority on building email lists. It is still number one the best way to build your business even in 2020.
Changing the regular format of your newsletter and adding a quiz or a multi-day challenge to it will take customer engagement up to a whole new level. People are generally enthusiastic about challenges campaigns because they promise to take them from where they are today to a whole new and improved version of themselves over the course of between five to ten days.
The MailChimp Advanced add-on synchronizes email lists generated in your CS⁠-⁠Cart store with Mailchimp online service. Use the add-on functionality to split your email marketing campaign and target your customers with more personalized content.
Wrap up
We really can't deny that CONTENT IS still KING when it comes to creating effective marketing campaigns. Stay original, creative, and above all else, authentic if you want your brand to be seen as up-to-date and fresh.
Stick to the trends we have covered today to supercharge your customer growth in 2020, so you can make more money and build the business you love to show up for every single day.