With the increased attention to the online pharmacy industry, requirements for software providing medical products and services grew accordingly. Online pharmacies now need to offer a multi-channel experience to their patients, personal advice on a multitude of health topics such as immunizations, drug interactions, nutritional supplements. An online pharmacy should allow the user to fill out and handle prescriptions, provide pharmacists a space for their comprehensive disease-specific consultations, or drug reviews, and for clinics – to launch immunization programs, drug synchronization with multiple delivery options, and many other services. From our previous post, you learned about steps you should follow to launch an online pharmacy. In this article, let's focus on the most sharp concerns of the online pharmacy, must-have features it should have, and solutions that may help in growing a pharmacy in the digital environment.
Online pharmacy store pains and solutions
Shipping and delivery. It needs to be reliable and timely. So, the eCommerce platform should not only track inventories, give a notification in case of medicine stockout, but also show the estimated delivery date and time for a customer to earn loyalty of the users. An e-pharmacy store needs to handle multiple deliveries in multiple modes to service their clients efficiently. There are now a big number of computer-aided pharmacy management services to monitor medicine inventory, manage retail stores, and organize workflows in pharmacies. They allow to speed up the prescription delivery process and improve the accuracy and ease of pharmacy inventory management for superior customer service.
Patient Profile. Your software should keep data about patients including their names, address, phone number, emails, age, weight, history of illness, prescriptions, drugs ordered and assigned doctors.
Vendor registration. If we speak about the marketplace model, then your software should allow you to assign patients to vendors: clinics or doctors.
Community. It is crucial for a pharmacy store to be part of a healthcare community to be in the course of the latest drug administration trends, side-effects, and over-the-counter medicines without charging the patients. Your online medical store needs to showcase its membership on the storefront.
Compliance with the regulatory bodies and healthcare guidelines. It should also be showcased to deserve the trust of your visitors.
Customer service. As the competition becomes more fierce in the online world, pharmacy sites should manage their shops better. For a small business, it is important to stand out from large pharmacy chains offering quality customer service. It can be a chatbot reacting to a customer request within 15 minutes or a loyalty program allowing patients to earn bonuses.
Operating stocks and warehouse management: Errors happen in dispensing medicines, maintaining a drug database, or keeping stocks. Your online pharmacy shop should have a warehouse management system to deal with inventory.
Reports. This feature allows generating reports about daily sales, stocks, profits, etc.
Peak patient request spikes. This issue is more about the pharmacy eCommerce hosting. When launching marketing campaigns, servers should be able to cope with the surge number of online requests doctors receive, be them about the prescription drug availability, discounts, or generic substitutions.
Keeping prescription records. 4.42 billion prescriptions were released in the US in 2019. Your pharmacy platform should enable pharmacists to verify prescriptions, keep inventory, allow medical counseling, and comply with the strict protocols of prescription processing.
Multi-Store and Multi-Location management. Defining the customer location or localized storefronts ease the work with the international audience. The software automatically detects the customer origin and shows the relative language, currency and payment/delivery options.
PCI compliance. Taking payment via credit card you should ensure that your software meets the Payment Card Industry Data Security Standard (PCI DSS) requirements. To avoid penalties, check if your software is PCI compliant. 
HIPAA compliance. The Health Insurance Portability and Accountability Act (HIPAA) compliance is required to ensure hassle-free insurance settlement of patients' claims.
NABP validation. The National Association of Boards of Pharmacy nonprofit organization protects the public's health verifying reliable pharmacy websites. Having their approve will keep trust in your site.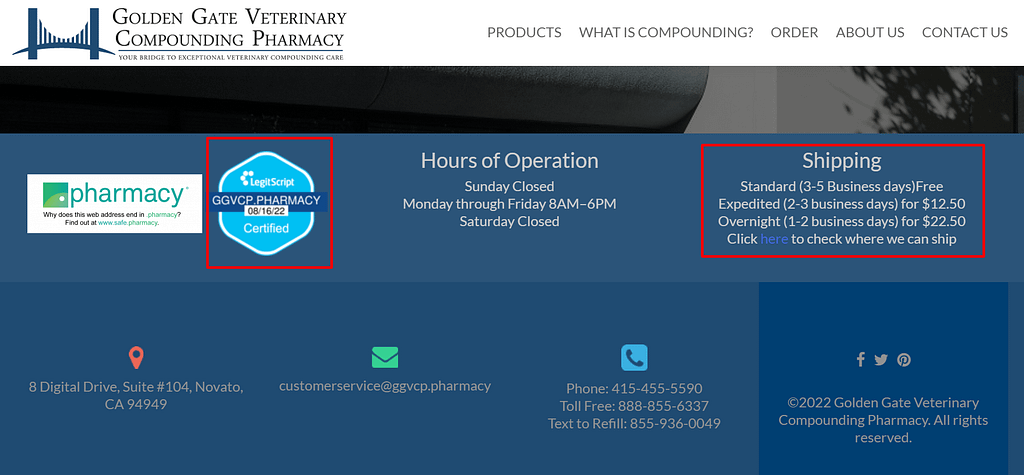 Features of a successful online pharmacy software
An online pharmacy store or marketplace is a platform that facilitates the pharmacy workflows and keeps a system to efficiently manage medication ordering and delivery, dispensing of prescriptions and keeping track of inventory. Let's once again highlight the features that it should have:
Patient and vendor profiles
Drug database management
Drug delivery
Prescription management
Billing
Workflow automation
Report keeping
Online order management
Store management
Drug expiry management
Insurance management
Customer service
Inventory management
A database of prescription medications allows keeping crucial information like:
Prescription drug use and properties
Drug interaction
Medical conditions of drugs
Side-effects of prescription drugs
Medicine and food combinations
It is important to have this information clearly indicated in the drug features section.
The workflow automation helps to organize workflows:
Assign roles to the pharmacy users: clinics, doctors and patients to fix levels of refills, drug categories, or set rules to automate repeated tasks
Cope with increased workload
Your online pharmacy platform should prevent stockout and timely refill stocks using medication database synchronization. It sends notifications when the quantity falls below a specified threshold or medicines reach their expiry date.
With the inbuilt sales reports and enhanced analytics it should identify regular customers, drugs in high demand, or fast selling medicines.
With electronic prescribing you go paperless and significantly reduce time of prescription dispensing.
Automated workflows allow eliminating errors and saving costs with accurate drug management and delivery.
Notifications with timely alerts in case of stockouts, refill reminders, electronic billing invoices are some extra features that will only increase the customer love for your online pharmacy. Don't miss the chance to earn the user's loyalty.
You can know more about Insurance Marketplaces here.
Digital pharmacy software use cases
COVID patients
You allow patients to manage the order online. An alert is given to customers at the time the order is ready. In their turn, patients can use your platform to inform the pharmacist about the arrival time.
Medicine ordering abuse
Your pharmacy platform can output timely alerts when a medicine is ordered more than allowed. That is how you avoid drug ordering abuse and keep customers safe against unintentional medicine overuse.
Direct communication
With the online drug store, your pharmacists can directly communicate with patients sending them alerts when it's time for a refill. Moreover, doctors can give in-person counseling using online meetings. You can enhance your pharmacy website with the online appointment and meetings.