Here is the first story in a series of our My Brand Story Contest posts dedicated to inspire digital entrepreneurs to do their best with their eCommerce projects. Sophie, the founder of Urbankissed, shares her insights about starting, running and growing her online business.
Interview with the founder
Sophie, give us an idea of what your business is, what products you are selling, and the services you are offering?
Urbankissed is an online destination for sustainable and ethical fashion. Immerse yourselves into our carefully curated destination to discover the art of slow living & shop from a selection of the best conscious fashion-favorites & innovative upcoming brands. Providing an engaging and educative retail environment, our leading slow & ethical online fashion marketplace stocks 100+ conscious brands. We endeavour to offer a harmonious balance between conscious and delightful consumption and to inspire a mindful way of living for women seeking to wear their values.
Featuring a large range of affordable, timeless neutrals for a classic capsule wardrobe and laid-back looks, to styles exuding vibrant colours at your fingertips, our carefully curated store has it all. Alongside our clothes and bags made of sustainable and innovative materials, are a selection of natural beauty products, eco-friendly shoes, active- & swimwear, handcrafted homeware as well as jewelry made with recycled material that will get you excited about a mindful urban way of living.
Our goods are shipped by our creators directly to your home, no extra stop. This way we create the least waste & CO2 emission. We enable you to shop directly from the source. Thus, we avoid a warehouse full of unsold goods but offer you the latest collections from a large selection of curated & mindful brands. We ensure that every single delivery is carbon neutral by planting trees in our company forest in Madagascar. Replanting trees helps maintain the water table, quality of air, and quality of life alike. Less than 2% of all goods ordered on our platform have been exchanged or returned. Our in-depth product details & size guides make this possible.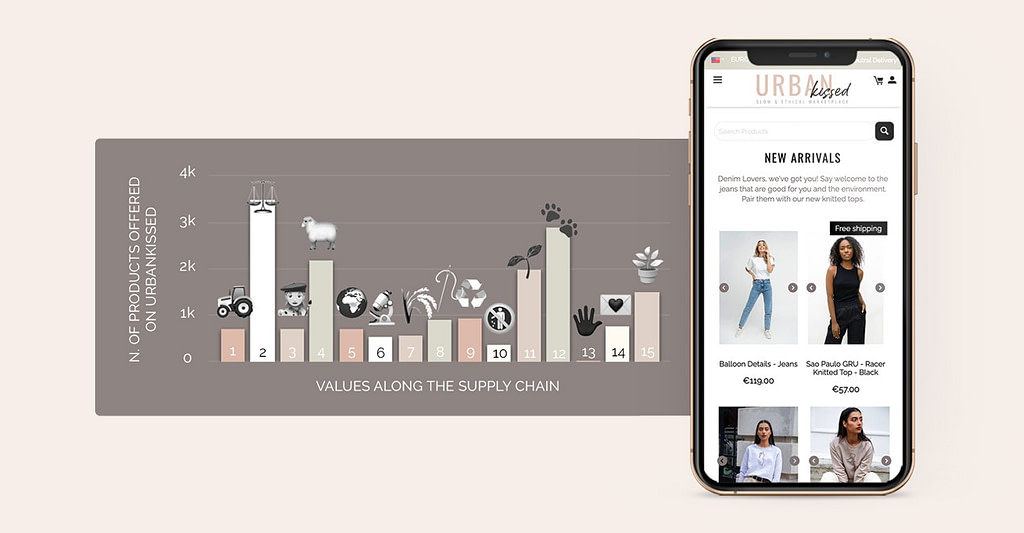 As a highlight, we offer a well-trusted Slow & Ethical Index. This index includes 15 standards along the supply chain which every product goes through before making the cut. It provides transparency & enables you to make your own value judgment. We each place importance on different values for the clothes that we own. Our index offers you to shop according to your values. Filter for clothes made of only natural materials, plastic-free pieces, vegan handbags etc. All of the brands we stock are carefully vetted to ensure that they embody several values in our Slow and Ethical Index, bringing us a step closer towards a healthier planet and empowered people.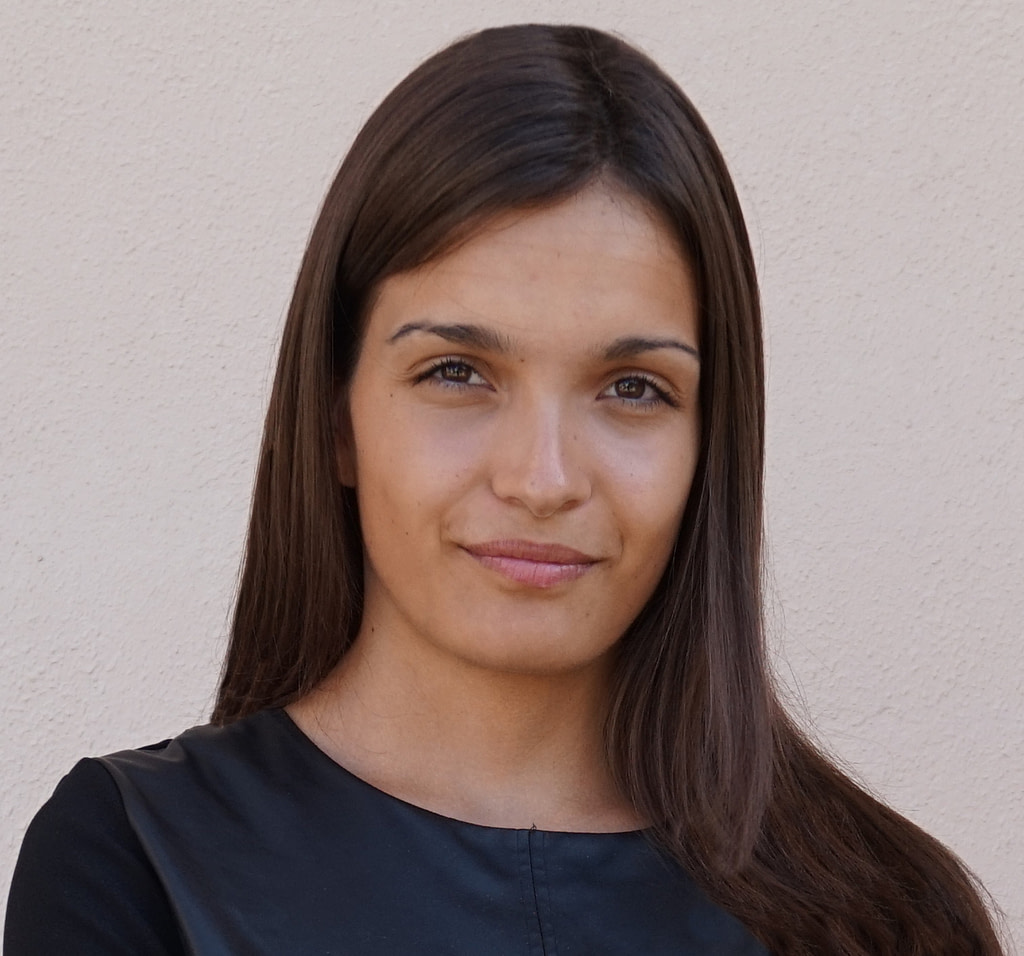 Urbankissed was founded by the Swiss Millennial Sophie Brunner in 2017 during her studies in Fashion Business (Bachelor of Arts) in Milan & London (2017 – 2020) after having worked in the financial sector for several years. Her passion for conscious fashion was ignited after realising the devastating effects of fast fashion and when she couldn't find any platform mixing affordable, trendy & sustainable goods with an interactive customer experience in 2017. This triggered the launch of one of the first conscious and curated online destinations to shop sustainable and ethical but trendy as well as affordable goods, offering a harmonious balance between conscious and delightful consumption.
What are the greatest challenges you've faced so far and how did you overcome them?
Creating and providing the most engaging customer journey online -> researching and focusing a lot on this topic, learned all the css and html skills on my own to customise as much as I can on my own.
To be a sole entrepreneur (not being able to share and discuss my ideas, fulfilling every single task) -> communicating a lot to the audience on social media, started to work with a freelancer and soon hiring the first employees.
To evaluate our brands and make sure they really are sustainable and ethical throughout their whole supply chain -> thus, we have established our own (very unique) slow & ethical index, helping us to be consistent in choosing the right brands as well as providing transparency towards the consumers.
To offer an up to date inventory rather than selling out of stock products -> offering many different synchronisation methods to our brands such as API connection and CSV connector.
Due to COVID 19, the lockdown and the increasing awareness about sustainable lifestyle, many competitors arose -> however, we are one of the first and oldest platforms that has been offering sustainable and ethical fashion. Thus, we have still one of the biggest offering, embrace a strong authenticity and have clear guidelines how we select brands. Our brand equity and connection with our community is much stronger comparing to our competitors.
What are some unexpected benefits of owning an eCommerce business?
The nomadic lifestyle – you can work from everywhere.
You can fulfil all of your ideas.
You are your own boss.
As we are a marketplace and thus, outsourced the logistic and shipping, we can focus on many others aspects such as marketing and customer service. This also allows us to scale a lot.
I (the founder) did not have any knowhow in e-commerce nor building a website before. I've never learnt so many new skills at once!
When it comes to developing new functionality for your online business, you choose Simtech Development. What are the reasons for that?
Share your feedback on cooperating with Simtech Development. What excited you most and why you decided to stay with us for several projects.
Simtech is very professional and reliable. They have a lot of knowhow in hosting so that we don't need to spend any minute on it.
Reasons, among others, why our eco-conscious and slow living marketplace performs so effectively are the following add-ons from Simtech that we have plugged in to our Multi-Vendor platform: Affiliate and Referral, IP geolocation by Maxmind, Pop-up notifications pro, Shipping Estimate.
We don't want to use add-ons from too many different providers. Simtech has a larger offering and is very reliable in fixing bugs when there is one.
How are things going at the moment with your store?
We have recently onboarded our 100th conscious brand. This milestone has been shared by many newspaper such as Forbes, Financial Times, Good On You (the largest rating app for fashion brands) and many local newspaper.
I'm still managing everything on my own and occasionally have a freelancer who helps.
We are growing very rapidly. Our revenue grew by 650% in Q1 2021.
Very exciting things are ahead for us. Our site will be soon available in multiple languages. Our team is growing (interns and freelancers).
In Q2 2021 we closed a pre-seed financing round.
We have a waiting list for new brands.
What inspires and motivates you to do this business?
Is there any advice you'd suggest to other business owners based on your personal experience regarding e-store development?
To make a better world with our sustainable and responsibly-made fashion offering, to make sustainable fashion mainstream and to empower small businesses.
To bring all of my ideas alive.
We have an extremely engaged audience and community throughout our social media channels.
My advice to business owners:

Unstoppable. Willing to work EXTREMELY hard. Just start, it does not need to be perfect from the very beginning.
Willing to learn new things. This is a trip where you are constantly acquiring new knowledge to be able to implement your creative and commercial ideas.
I'm sure you know the song "You can get it if you really really want but you must try, try and try…" by Jimmy Cliff, and this really is the best advice I can give to every entrepreneur out there. I'm facing struggles and trying to solve problems literally every day and yes, this may sound overwhelming but in the end, if everything was easy to solve, competitors would have outpaced you very quickly.
Closing
That was the story of Sophie, a hard-working sole entrepreneur who inspires all of us to never stop and try doing our best. Being an entrepreneur is not easy, but rewarding. Like Sophie, you can choose to focus on the business itself, leaving the technical part to a reliable partner.
You still have a chance to enroll in the Contest and win a 1,000 USD credit for custom development. To take part, answer the questions and send them to the Editor-in-Chief at [email protected].