Established in 1998, PayPal has become one of the most popular online payment gateways during the past two decades. Its popularity can be partially explained by its long history and brand recognition: it was among the first online payment options during the time when paying through the Internet was something new and caused worries with buyers. People love this service for an opportunity of direct connecting a bank account, the ability to pay online even without a credit card. This payment service gained a reputation of being financially secure for buyers as sellers couldn't receive bank account or credit card numbers, only the PayPal account number.
At the same time, using PayPal, both customers and merchants are limited by the terms of use. Its accounts may be suspended at any time and the funds may be frozen for months if suspicious activity is detected by the service. It may result in lost business for merchants.
It's not a surprise that there are a number of entrepreneurs who refuse to use PayPal for one of the following reasons:
Fees for chargebacks;
Restrictions in some countries. 
In this article, we're going to cover the last point to understand how to overcome PayPal dominance and what are other alternatives in countries where this service operates with limitations.

Countries with PayPal restrictions
The list of countries supported by the service can be found at https://www.paypal.com/worldwide/. Countries not included in the list have restrictions posed by PayPal on local operations. Each country has its own financial rules and regulations which affects what services and functions PayPal can offer to the residents. Below are some cases and the background to explain the reasons behind.
Belarus
The residents of Belarus can solely send funds meaning that they can shop online or send money to someone.
Armenia
PayPal is available there for sending payments. However, it is not yet available for receiving payments.
Crimea
Starting from January 2015, PayPal ceased operations in Crimea to comply with international sanctions against Russia and Crimea.
Burma (Myanmar)
Visitors to Myanmar claim they can't use their Paypal accounts for any online purchases. The site denies access and requires them to provide proof of identity and current address for issue resolution.
Ivory Coast
Due to the sanctions which have been in force there since January 2016, PayPal options are limited there to a handful of payment providers able to complete the money transfer.
Turkey
Starting from June 6, 2016, PayPal stopped its operations in Turkey. Customers cannot subscribe to My Private Network, nor auto-renew their subscriptions with a Turkish PayPal account.
Other countries not supported by PayPal:
Antarctica, Afghanistan, Cuba, Bouvet Island, British Indian Ocean Territory, Cameroon, Central African Republic, Christmas Island, Equatorial Guinea, Haiti, Heard Island And Mcdonald Islands, Iran, Iraq, North Korea, Lao, Lebanon, Liberia, Libya, Nigeria, Pakistan, Papua New Guinea, Serbia and Montenegro, Sudan, Syria, Zimbabwe.

What are the alternatives to PayPal?
Luckily, there are now a lot of PayPal alternatives: from those that deal with bitcoins to the global-spread services.
For countries not supported by PayPal, you should consider other payment providers. Below is the top of most popular ones available in CS-Cart by default (follow the link for your further guidance):
Apple Pay, Google Pay
2Checkout
AuthorizeNet
eWAY
HSBC
iDeal Basic
Nochex
Ping++ Payments
SagePay Direct
Stripe Connect
WorldPay
Additionally, you may connect a plugin by Simtech Development:
There are also other payment services you can ask to connect preliminary checking with your or your customers' location. In 2020, the following payment gateways and providers are in the top: 
AliPay
Amazon Payment
Bitcoin
Blue Snap
Dwolla
FastSpring
Google Pay
Intuit (QuickBooks)
Merchant Inc.
Payline
Payoneer
Payza
ProPay
PyaSpacelv
Skrill
Square
TransferWise
Venmo
ViewPost
WePay
WireCard
Worldpay
All of them have their perks and downsides. We completed a list of PayPal alternative payment providers. Below is a table with the money transfer services ranked from top to bottom by price and global coverage. So, if you find your country on a ban or restricted list with PayPal, you've got other options to choose from depending on your preferences: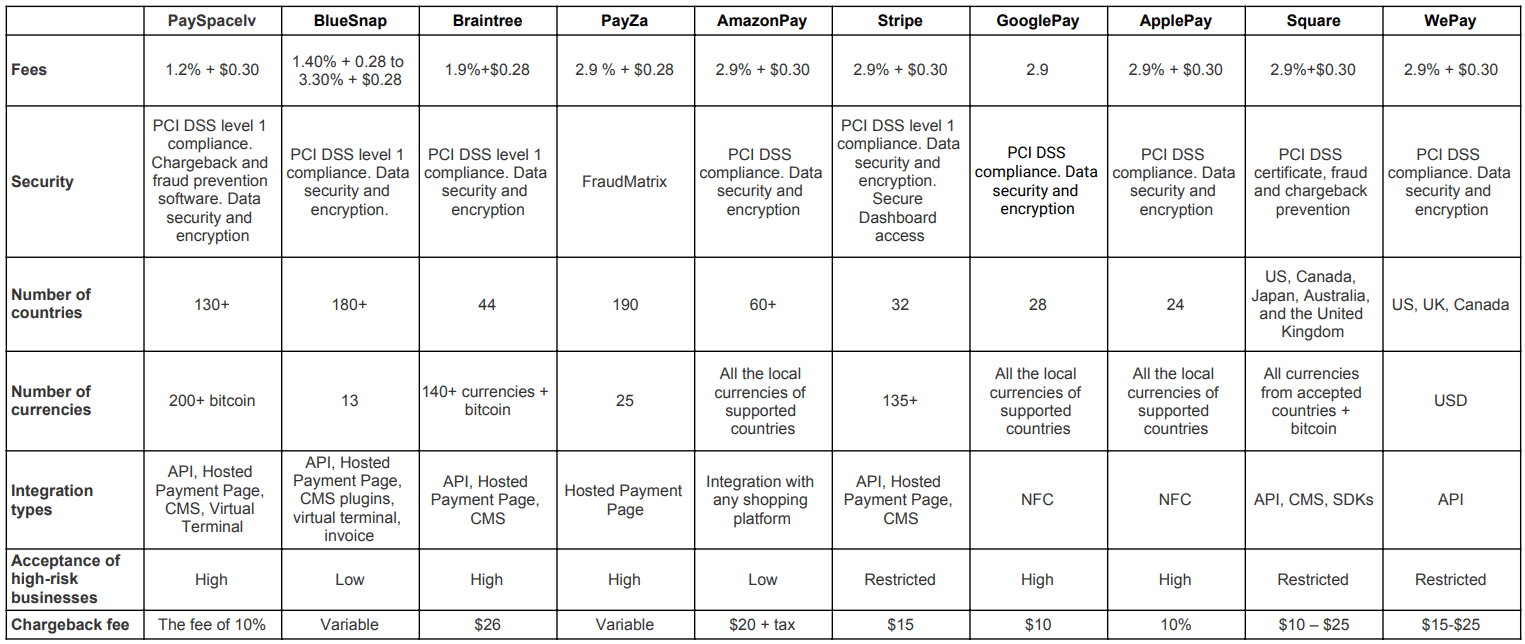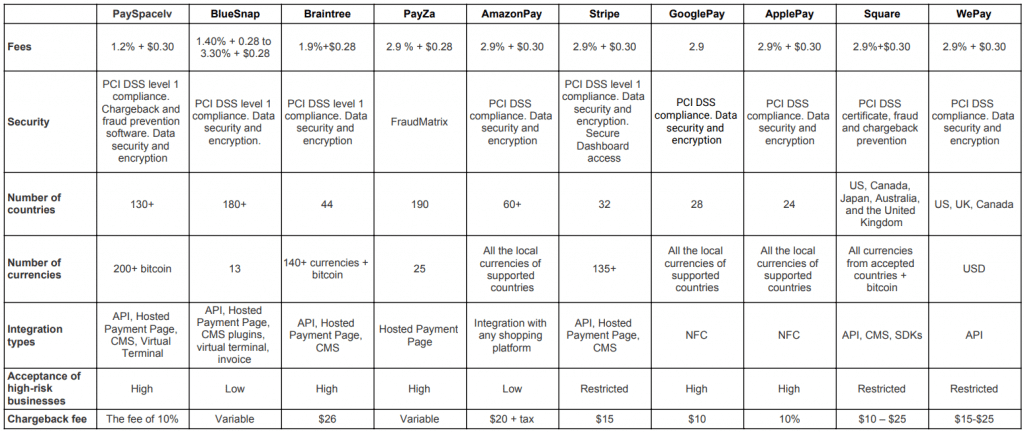 Closing
Getting paid by customers is the task No1 for any entrepreneur willing to keep up with the costs of business operations. If payments arrive late or your merchant account is banned by the payment provider, you lose money and time. But with these payment alternatives, there's no need to take the stress out of the payment process in your eCommerce business. For CS⁠-⁠Cart and Multi-Vendor owners, we can offer quick integration with any payment provider via API.