Hello! You're with the Add-Ons Development Department. Look what awesome updates and useful improvements in CS-Cart and Multi-Vendor extensions we've got for you here as of mid-March 2021!
Updated to be compliant
CRON allows you to automatically perform certain actions like launching scripts at a given time or frequency. We started with the Sales and Social Proof add-on to improve the cron job and make it compliant with a new standard developed in our Company for better representation of cron scripts in CS-Cart. According to these rules, the COPY button is a mandatory element. With this changelog, our team added the COPY button and a command to start the cron in the MailChimp Ecommerce. We also gave recommendations on how frequently the cron should be started.
The theme is now adapted to the Age Verification add-on. Before, the product list did not appear correctly if the age didn't meet the age requirements. After adapting the theme with the add-on, the age verification works right and appears better to the user.
The theme is now adapted to Organizations and Representatives, a beta-version add-on that allows editing organization details and managing users. The theme offers a better look of your store, and the add-on provides with the new functionality. This is a perfect blend of new features and beautiful representation that will make you fall in love with the functional design of your Gen-Z tailored store.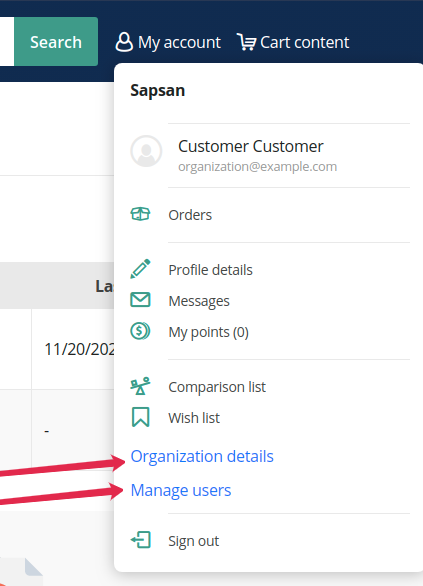 This module helps you to add a date picker for customers to receive their orders at their convenient time. We kept all the useful features of the add-on and made it fully compliant with one of the latest versions of CS-Cart and Multi-Vendor – 4.12.1. Now, new changes released for Delivery Date works as well as for the previous versions of the platform.
Improved logic
In the previous add-on versions, when a coupon applied, the amount of discount was calculated based on the price of the products included in this bundle. The practice shows that this logic is wrong. Now, after changes were made, the total cost of a bundle will depend on the bundle cost, not the items in it. This change gives you a greater control over discounts applied to your bundles.
Better UX&UI
The theme got a fresh look with the newly introduced icons in the menu:
The checkbox fields got a new style to comply with Organizations and Representatives add-on:
Unfold more changes…
If you want to see what has been added or fixed in add-ons for all the time, you can follow the links below and have a look at the changelog section.
v. 4.9.0.4
[changed] Meanings of some language variables are changed
[changed] The "Copy" button for Cron start command is added
v.4.10.0.10
[fixed] When the coupon applied, the amount of discount was dependent on the price of the bundle, not the price of the products included
v. 4.12.0.7
[changed] The theme is adapted to Organizations and Representatives add-on [beta]
[changed] The appearance of profile fields with a "Checkbox type" is changed
[changed] Theme is adapted to Age Verification add-on
[fixed] "Reference Error" occurring on the older devices is fixed
[fixed] The button areas appear in modal windows on tablet PCs
[changed] The appearance of unavailable checkboxes is changed
v. 4.10.0.6
[changed] The add-on is adapted to 4.12.1
[fixed] Several incorrect calls of language variables are fixed
[fixed] Language variable for russian and english versions in .po file was changed from "sd_delivery_date.minimum delivery_time" to "sd_delivery_date.minimum_delivery_time"