The grocery eCommerce industry is experiencing significant growth and transformation. Established players in the grocery industry, such as Amazon Fresh, Instacart, and Walmart Grocery, continue to dominate the market. These companies have invested heavily in infrastructure, logistics, and technology to meet the growing demand for online grocery shopping. Regional players, niche marketplaces, and delivery startups aim to cater to specific customer segments, offer unique products, or provide localized services. In this article, we're going to investigate the experience of a local grocery marketplace, Fry's. We'll tell you why it is popular and how you can benefit from their proven methods for grocery marketplace development.
What is Fry's Marketplace?
Fry's Marketplace is a chain of grocery stores in the United States that is part of the Kroger Company. It offers a wide range of products, including groceries, household items, electronics, clothing, and more. Fry's Marketplace stores are typically larger than traditional grocery stores and often feature additional departments such as a pharmacy, bakery, deli, and floral section.
History of creation
Fry's Marketplace was created as a result of the merger between Fry's Food & Drug and Smith's Food & Drug in 1997. Fry's Food & Drug was originally founded by Donald Fry in 1954 in California, while Smith's Food & Drug was founded by Lorenzo Smith in 1911 in Utah. The merger brought together the strengths of both companies and allowed for greater expansion and market presence. Smith's Food & Drug Centers, Inc. was then acquired by the Kroger Company in 1999.
Following the acquisition, Kroger rebranded some of the Smith's Food & Drug locations as Fry's Marketplace. These stores were designed to offer a wider variety of products and services beyond traditional grocery items. The concept was to create a one-stop shopping destination that combined the convenience of a grocery store with the offerings of a general merchandise retailer.
Today, Fry's Marketplace continues to operate as a subsidiary of the Kroger Company, with stores primarily located in Arizona. The stores have become popular among customers for their extensive selection of groceries, household items, electronics, apparel, and more.
Fry's Marketplace Locations
Fry's Marketplace has locations primarily in the state of Arizona. Some of the major cities where you can find Fry's Marketplace stores include:
Phoenix
Tucson
Scottsdale
Mesa
Chandler
Glendale
Gilbert
Tempe
Peoria
Surprise
These are just a few examples, and there are numerous Fry's Marketplace stores spread across Arizona. It's worth noting that store locations and availability vary, but the marketplace made it possible to search for a Fry's near the user with their Store Locator functionality.
What are Fry's stores selling?
Fry's stores offer a wide range of products and services, including:
Grocery: Fry's stores have a comprehensive selection of groceries, including fresh produce, meat, dairy products, bakery items, pantry staples, and more.
Takeaway Food: In addition to groceries, Fry's stores provide a variety of fresh food options, such as prepared meals, deli items, sushi, salads, and hot food bars.
Pharmacy: Many Fry's stores have a pharmacy department that offers prescription medications, over-the-counter drugs, health and wellness products, and pharmacy services like vaccinations and medication counseling.
Furniture: Some Fry's stores feature a furniture department where customers can find a range of furniture items for their home, including sofas, beds, tables, chairs, and more.
Home and Electronics: Fry's stores offer a selection of home electronics, including televisions, audio systems, computers, laptops, gaming consoles, appliances, and other tech gadgets.
Apparel and Fashion: Customers can find a variety of clothing and fashion items at Fry's stores, including men's, women's, and children's apparel, shoes, accessories, and seasonal fashion items.
Home and Garden: Fry's stores often have a department dedicated to home and garden products, where customers can find items like home decor, cleaning supplies, gardening tools, plants, and outdoor living essentials.
Fuel: Many Fry's stores have fuel stations where customers can fill up their vehicles with gasoline. These fuel stations often offer discounts and loyalty programs for Fry's shoppers.
Why is Fry's Supermarket so popular?

Fry's Supermarket is popular for several reasons:
Unique Shopping Experience: The supermarket offers a unique shopping experience by combining a traditional grocery store with additional departments such as a pharmacy, bakery, deli, and floral section. This allows customers to conveniently find all their household needs in one place.
Competitive Pricing: Fry's is known for its competitive pricing. They offer a wide range of products at affordable prices, making them an attractive option for budget-conscious shoppers.
Community Involvement and Initiatives: Fry's is actively involved in the communities it serves. They participate in various initiatives, such as food drives, charitable donations, and community events. This community involvement helps build a positive reputation and fosters customer loyalty.
Large Product Selection: Fry's Marketplace offers a wide range of products, including groceries, household items, electronics, apparel, and more. This diverse selection allows customers to conveniently shop for various needs in one place.
Local and Organic Products: It emphasizes sourcing local and organic products. This commitment to supporting local suppliers and offering healthier options appeals to customers who prioritize sustainability and quality.
Online Pharmacy: Fry's eCommerce site includes an online pharmacy, allowing customers to conveniently online order prescription medications and refills. This integration provides a holistic shopping experience by catering to customers' healthcare needs.
These initiatives contribute to Fry's Marketplace's appeal and make it a convenient and customer-centric shopping destination.
Unique features of Fry's Online Marketplace
Fry's Online Marketplace offers several unique features that enhance the online shopping experience for customers. Below are some of these features.

Weekly Ad
You can browse the weekly ad. To do this, you should enter your ZIP code to view the weekly ad specific to your location. The weekly ad will showcase the current deals and offers available at your local Fry's Food Store.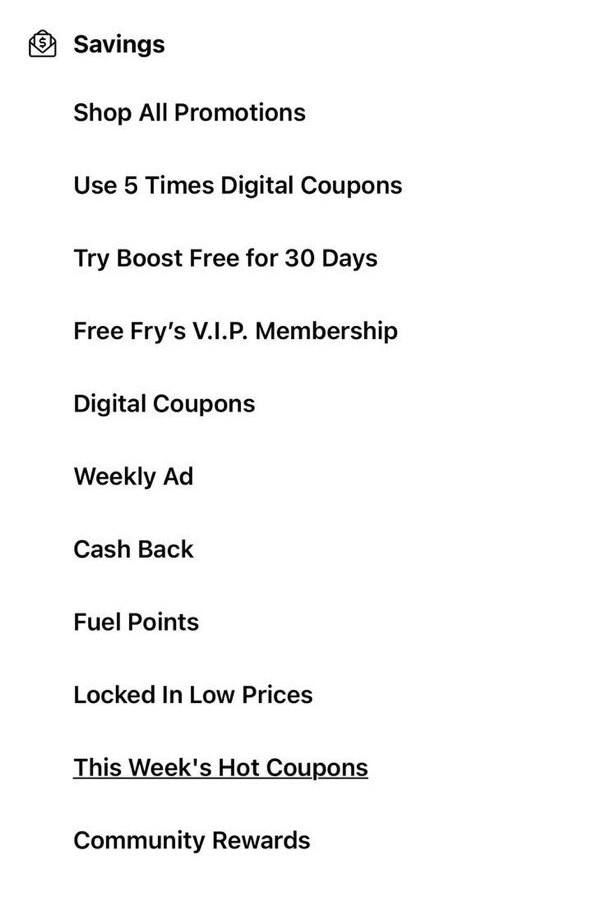 Exclusive Digital Coupons
Fry's Marketplace offers exclusive digital coupons through its mobile app. Visitors can easily browse and clip coupons to apply discounts to their purchases, helping them save money on their shopping.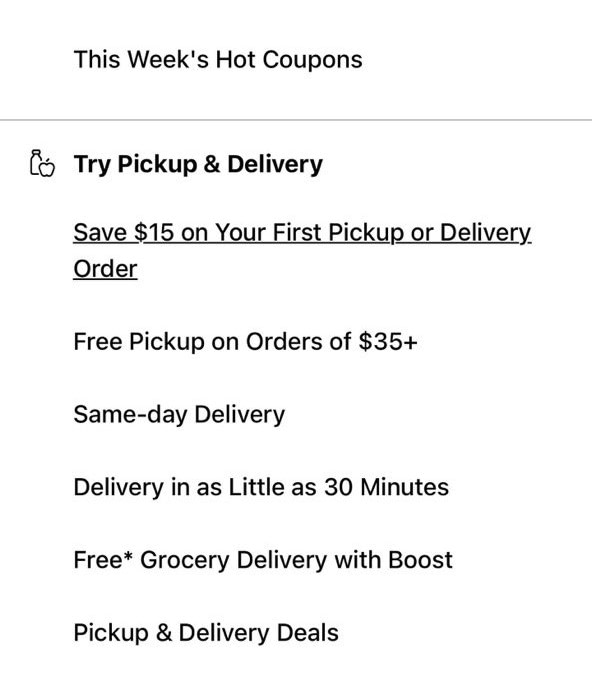 ClickList
Fry's Marketplace introduced ClickList, a convenient online grocery ordering service. Users can browse and select products online, then schedule a pickup time at their preferred Fry's location. This service saves time and provides a contactless shopping experience.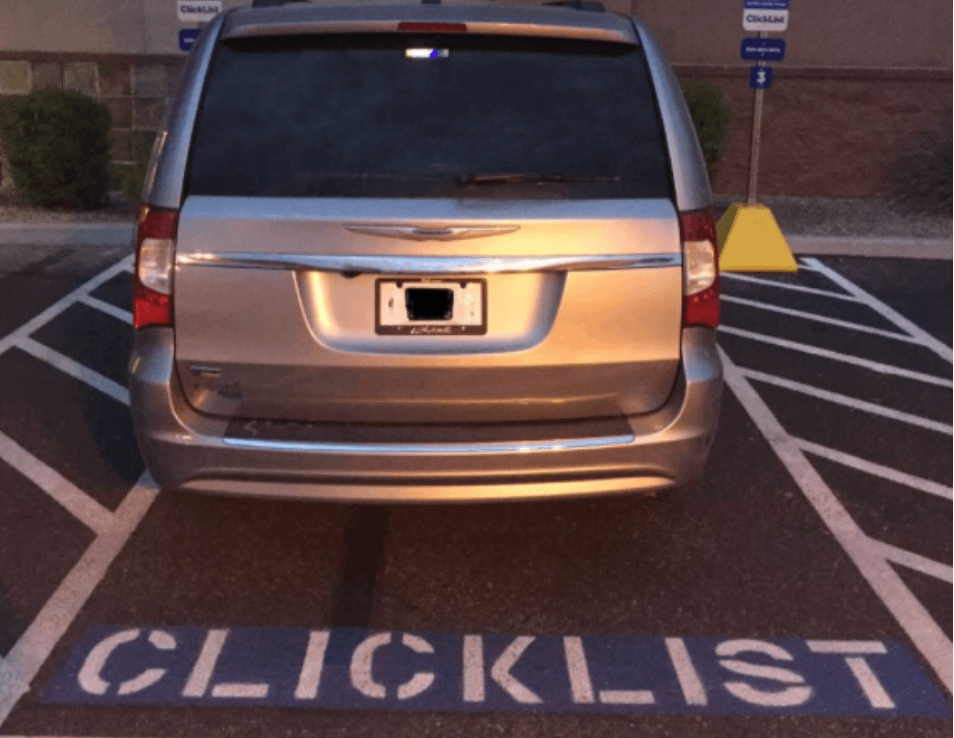 Personalized Recommendations and Wishlists
Fry's Online Marketplace provides personalized recommendations based on a customer's shopping history and preferences. Prospects can also create wishlists to save and track their desired items. It also offers personalized deals based on customer preferences and shopping history. By leveraging data and analytics, the platform offers tailored promotions to enhance the shopping experience and help customers discover new products.
Secure and Convenient Payment Options
Consumers can securely make payments using various options, including credit/debit cards, digital wallets, and Fry's loyalty cards. This ensures a convenient and secure checkout process.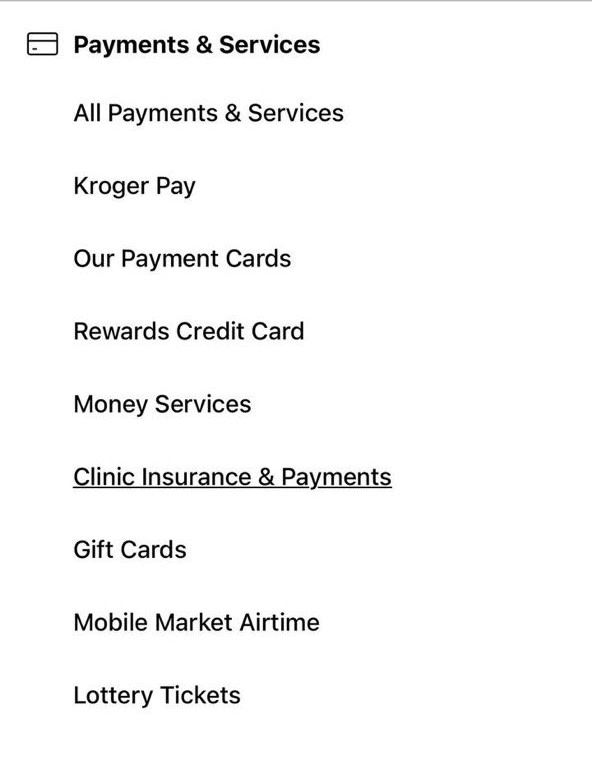 Fast and Reliable Delivery Services
Fry's Online Marketplace offers fast and reliable delivery services, allowing customers to have their groceries and other items delivered right to their doorstep.
Customer Reviews and Ratings
Users can read and leave reviews and ratings for products, helping others make informed purchasing decisions.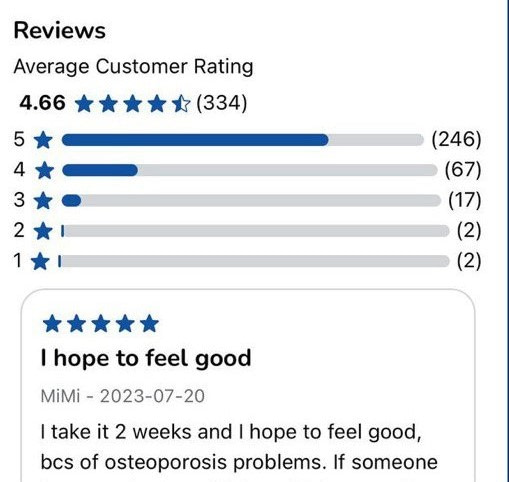 Product Comparison Tools
Fry's Online Marketplace provides tools to compare products, allowing customers to make side-by-side comparisons based on features, prices, and customer reviews.
Integration with Loyalty Programs
Customers can link their Fry's loyalty cards to their online accounts, earning and redeeming rewards points while shopping online. Fry's Marketplace offers a fuel points program where customers can earn points on their grocery purchases. These points can be redeemed for discounts on fuel purchases at participating fuel stations, providing additional savings for loyal customers.
Mobile App for On-the-Go Shopping
Fry's Online Marketplace has a mobile app that allows people to conveniently shop, browse deals, and manage their online orders from their smartphones or tablets.
Social Media Integration and Engagement
Fry's Marketplace integrates with social media platforms, allowing customers to engage with the brand, receive updates on promotions, and participate in contests or giveaways.
These unique features of Fry's Online Marketplace contribute to a seamless and personalized online shopping experience for customers.
How to create your own grocery marketplace like Fry's

Creating your own grocery marketplace like Fry's requires careful planning and execution. Here are some steps to consider:
Market Research: Conduct thorough market research to understand the demand, competition, and target audience for your grocery marketplace. Identify gaps or opportunities in the market that you can leverage.
Business Plan: Create a comprehensive business plan that outlines your goals, target market, revenue model, marketing strategy, and operational details. This plan will serve as a roadmap for your grocery marketplace.
Supplier and Vendor Partnerships: Establish partnerships with local grocery suppliers, farmers, and vendors to ensure a diverse and high-quality product offering. Negotiate favorable terms and agreements to secure reliable and competitive inventory.
Technology Partner: Connect with a reliable developer that will analyze your business and functional requirements and match them with the most appropriate technology platform to include all the interesting features of Fry's.
Technology Platform: Invest in a robust and user-friendly technology platform to power your grocery marketplace. This platform should include features like product listings, shopping carts, secure payment options, inventory management, and order fulfillment capabilities.
Website and Mobile App Development: Develop a responsive and intuitive website along with a mobile app to provide a seamless shopping experience for your customers. Ensure that your platform is optimized for both desktop and mobile devices.
Logistics and Delivery: Set up efficient logistics and delivery systems to ensure timely and reliable delivery of orders. This may involve partnering with local delivery services or establishing your own fleet of delivery vehicles.
Marketing and Promotion: Implement a comprehensive marketing strategy to raise awareness about your grocery marketplace. Utilize digital marketing channels, social media, influencer collaborations, and targeted advertising to reach your target audience.
Customer Support: Provide excellent customer support through various channels like phone, email, and live chat. Address customer queries, concerns, and complaints promptly to ensure customer satisfaction and loyalty.
Compliance and Legal Considerations: Familiarize yourself with local regulations and compliance requirements related to food safety, information privacy, and online transactions. Ensure that your grocery marketplace adheres to these regulations.
Continuous Improvement: Regularly evaluate and improve your grocery marketplace based on customer feedback, market trends, and changing consumer preferences. Stay updated with industry innovations and incorporate them into your platform.
Building a successful grocery marketplace like Fry's requires dedication, strategic planning, and a focus on customer satisfaction. It's important to continuously innovate and adapt to the evolving needs of your target market.
Our cases
Let's see what Fry's-like projects we have implemented.
In 2020, we got a request from a large company to develop a delivery app for their grocery store that would merge the functionality of an eCommerce website and a mobile app for drivers. The mobile application was intended to connect food producers and couriers. For drivers, it should become a tool to track orders, pickup points and show the optimal route from their mobiles. We helped the client make the food delivery process fast and easy.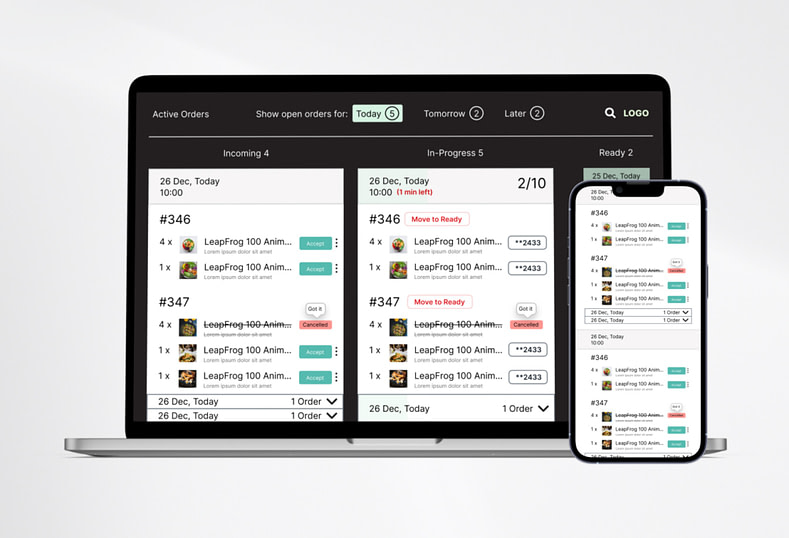 Mobile app of the food delivery service developed by Simtech Development
For the British Grocery Store, we enhanced the product inventory by synchronizing data between Linnworks Inventory and Order Management System and the CS-Cart eCommerce platform. The developed script updates the "In stock" availability in both systems so that business owners could have the actual data and the full picture of products available in one system.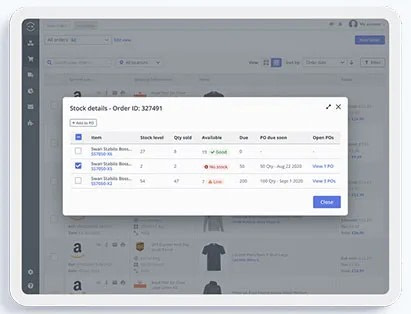 Vendors of the Choplocal marketplace needed to offer time slots for their customers to pick up their orders. The pickup calendar should allow specifying how many orders vendors could successfully fulfill in that time slot. Our team developed a handy pickup calendar (including date and hours) that appears at the checkout step to allow customers choosing their suitable delivery slots.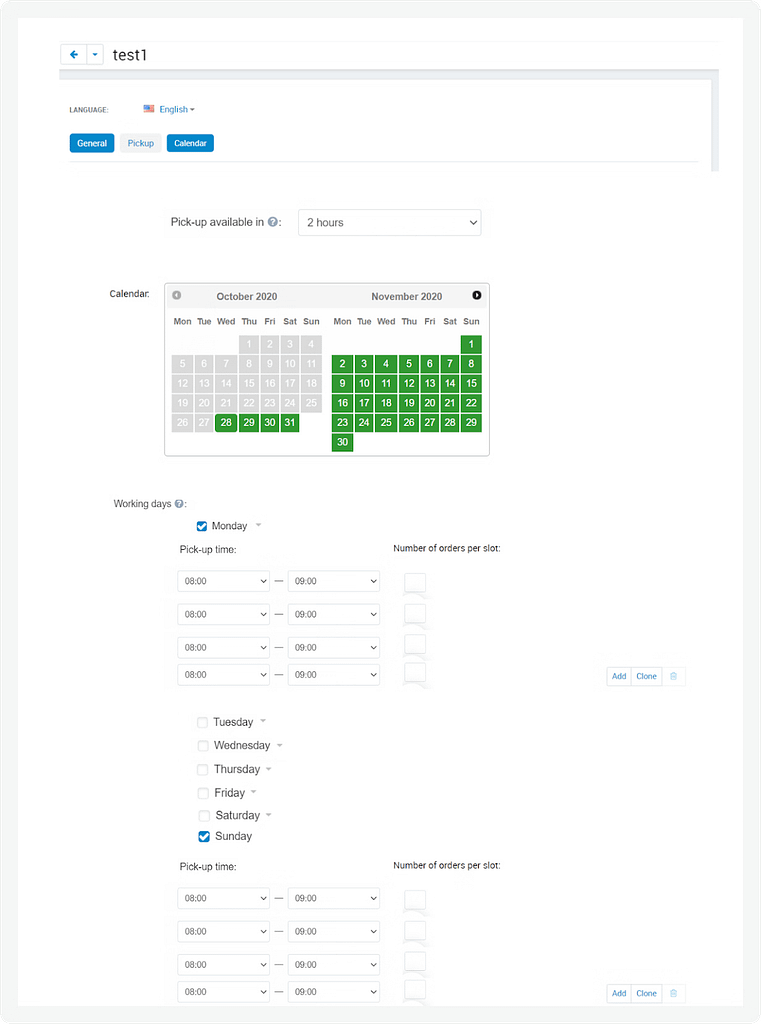 Conclusion
Developing a Fry's-like marketplace is not challenging if the right technology partner is chosen. Our developers can repeat the success of Fry's online business and develop a similar eCommerce website. Trust our 18+ years of experience and quality control.
FAQ about Fry's