Digital transformation or digitalization penetrated into every aspect of social life, including government, healthcare, and businesses. The digital transformation brought more automation to companies' internal operations and external activities. Being a global phenomenon, it entails major changes in how companies run their businesses and how they deliver value to their clients. Finally, automation in the eCommerce sphere proved to be successful in improving the customer experience and the overall lifetime value.

Benefits of going digital
It is quite obvious that by digitizing your business, you get such an advantage as increased productivity, but not only. Let's examine what other benefits you can get with digital transformation more closely. By digitizing your business, you:
1. Save on costs and time. Documents in digital format stored in the cloud optimize your expenses.
2. Get higher performance. Having all the critical business data available online, say on a mobile device, you and your accountant access it any time from virtually everywhere, taking timely decisions. You can start your communication with customers or interact with your field workers about all the changes right away.
3. Your data is secure. Digital security restrictions to protect data really work well throughout all the industries and sectors globally. Online space helps to deliver improvements and updates to software quicker and more efficiently saving your business against attacks and keeping your mindset calm.

Digital innovators like PayPal, Uber, Airbnb transformed their industries in a digital manner defining new rules of the game. You also can benefit from the best practices of the global online giants to stand out and get your business cost-effective, high-performing, and secure.
Digitizing prerequisites
Before jumping into digitalization, an online brand owner must consider a few key areas to actually reap the fruits of their investment.
1. Identify your objective
Improve the efficiency of your operations
Save on costs (what area?)
Offer a more pleasant customer experience
2. Define areas for digitalization
Automation vs manual toile (with a percentage in each area)
Customer support, accounting, payments, delivery, warehouse management
Cost of legacy systems vs online equivalents
3. Prioritize the transformation
Choose functions to digitalize first. The essential thing to primarily consider would be your budget, of course. Range other operations for automation with affordability constraints taken into account.
4. Strategize your implementation
By adopting digitalization, distribute the workshare. What you can do by yourself and what it's better to outsource to a technology partner.
5. Assess the long-term effects of digitalization
How will the new functions affect your personnel and customers?
Have you put the right tools in place to monitor the efficiency?
Will digitization be a competitive advantage for you taking into account your market?
Once you get your answers, you are ready to redefine your process and keep on monitoring the effects of digitalization on your company.
Digitalising with a niche market
If you want to digitize your business, it is the right time to launch a digital marketplace. What do you need to do? First, you need to have a product to sell.
To not get lost amidst the big players that have been around for years, enter the niche market.
An eCommerce niche is a distinct segment within any given market. Examples of niches include handmade items, pet food, eco-friendly products, beauty products, and gadgets, to name a few.

Businesses often overlook the benefits that niche marketing can bring to them. Let's examine a few advantages:
Benefits of niche marketing:
1. Lower costs of advertising (as you're focused on a particular item);
2. Draw a more loyal customer base (because your niche is within their interest field);
3. Stand out in your category (instead of being 'grey mouse' with a hodge-podge market);
4. Be part of successful trends (you share a common philosophy with big players);
5. Higher-priced inventory (niche is equal to 'exclusive').
Strategies for niche marketing:
Look at trends (use such tools as Google Trends, Semrush, Sistrix);
Find a need with your potential customers;
Invest in what you're passionate about or are an expert;
Study what others search for (try KeywordKeg, for example);
Scan through categories on giant marketplaces (on Amazon or eBay).
How to find your niche customers?
Use groups and communities with a shared interest:
Followerwonk;
Reddit;
Facebook;
Instagram.
Trending niche products for the last five years according to Google Trends (Worldwide):
Beard oil;
CBD for pets;
Vegan cosmetics and makeup;
Lots of subscription boxes;
Handmade jewelry.
Read more about Trending Niches in 2020
Examples of trendy products in CS⁠-⁠Cart Stores Customized by SimtechDev: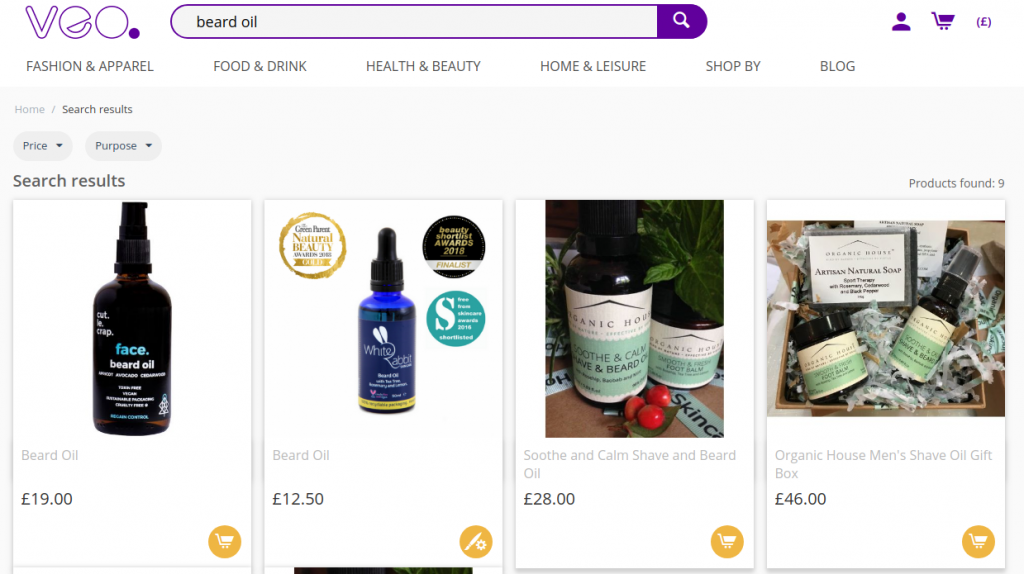 Bird Oil on VeoWorld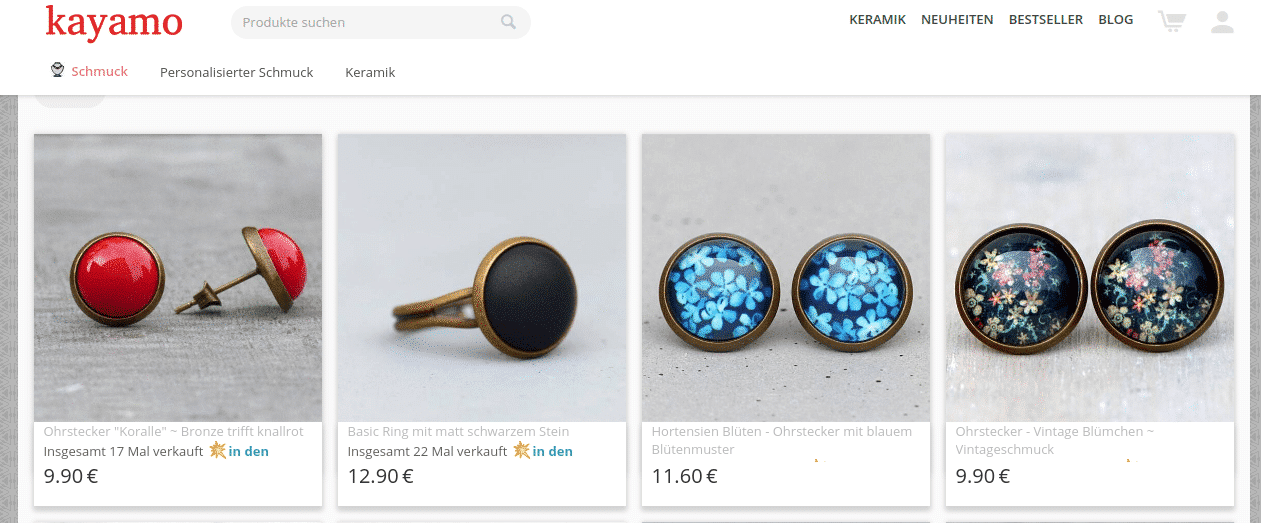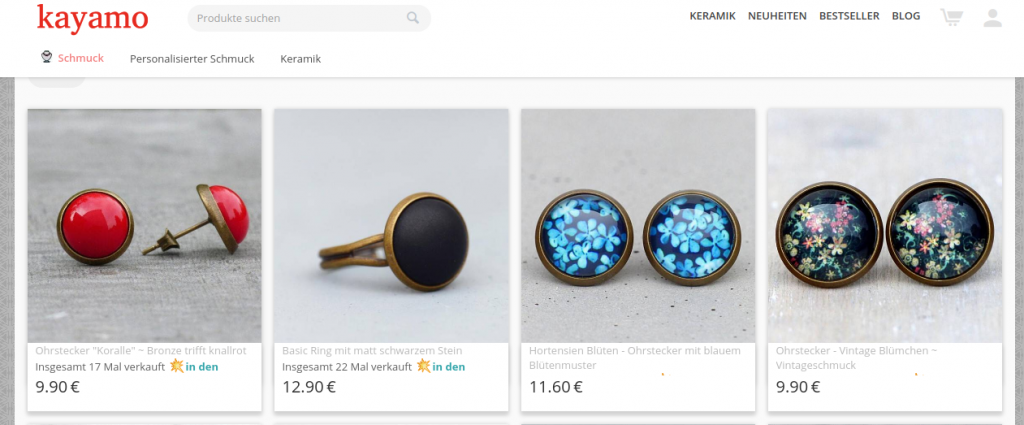 Handmade jewelry on Kayamo.eu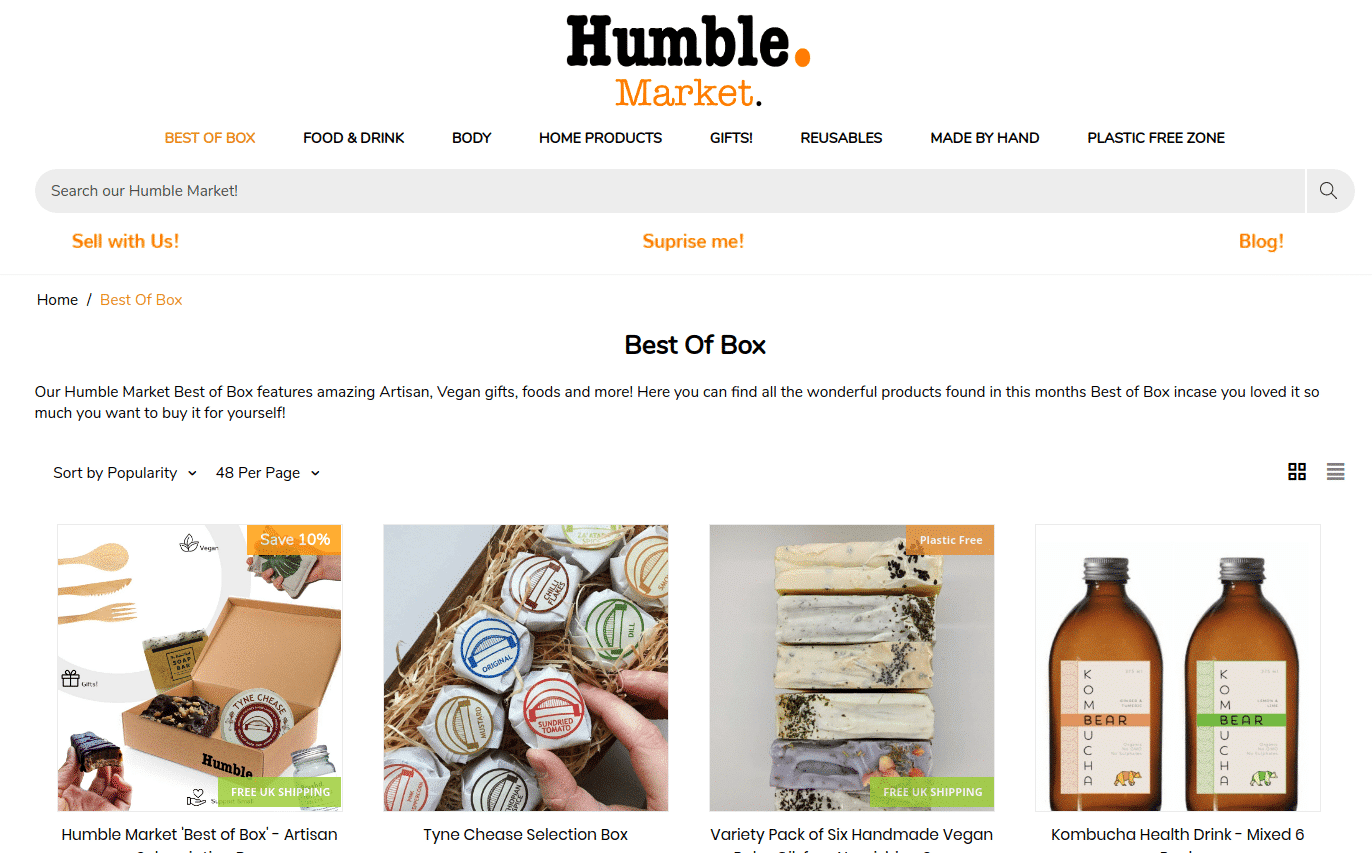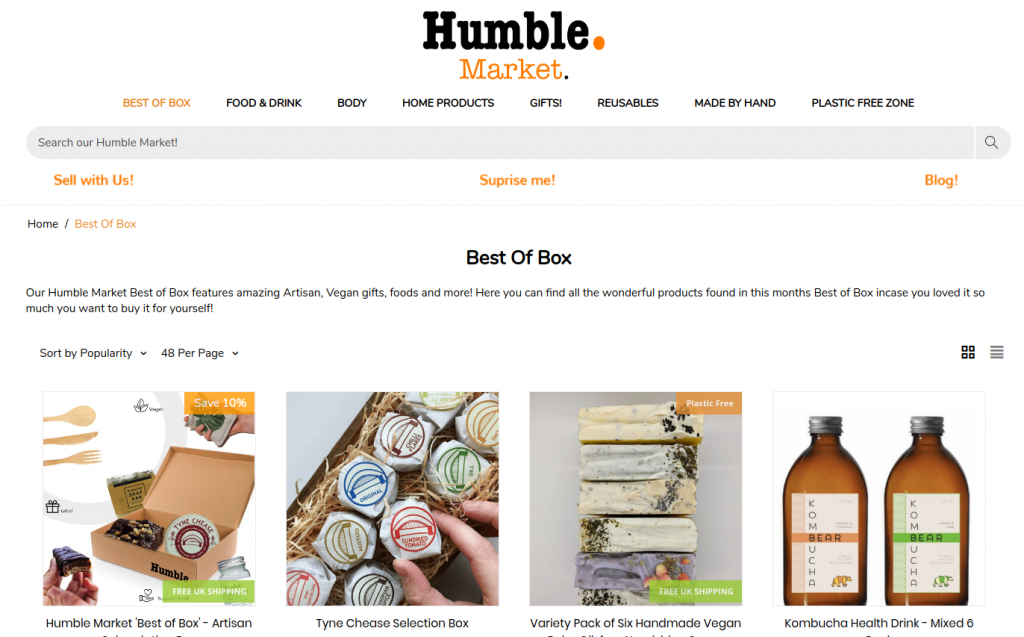 Subscription boxes on Humble Market
Digitalising with shopping platform
Struggling to actively embrace the digital trends, the businesses move their products and services into the digital environment and create new business models in order not to be left behind.
An electronic platform meant for the eCommerce business can help you here. However, a brand owner should pay attention while selecting an eCommerce platform to sell. It must possess a number of mandatory features for the successful automation of online acquisition with companies.
We analyzed the most reviewed eCommerce systems to give you a quick view of the most popular platforms and their solutions specifically tailored to implement the multi-vendor model. In the most common case, these platforms offer third-party extensions allowing you to build a marketplace. All solutions are great to turn your project into a multi-seller store and may vary by the level of easiness of use or the scope of default features and services included in the basic offer, and the total price of the solution itself, of course. By identifying what you want and what you can do by yourself, you can make an ideal choice fitting your needs and actual state.
We recommend using platform-consistent software such as Multi⁠-⁠Vendor software.
This marketplace platform has the multi-vendor functionality out of the box. It is not a plugin to a platform, but a standalone piece of software which reduces compatibility issues and impacts the speed.
As it is a downloadable eCommerce software, you pay a one-time fee to get access to the software.
Features of Multi⁠-⁠Vendor
+30 built-in translations;
+70 integrated payment methods;
Real-time and manual shipping calculations;
Comments and reviews;
Vendor account balance, sales reports, and statistics;
Warehouse management
Pickup points and delivery based on geolocation
Digital items available (aka downloadable).
Below is the list of essential functions, a brand owner should check for in the first place while choosing a B2B or B2C eCommerce platform:
Automatic tool for accurate price generation. It's critical for an online platform to have functionality for computer-aided quantity discount calculation to include many factors like, for example, individual discounts that depend on the customer level.
Comfortable bulk ordering. A sign of a well-designed eCommerce software is the availability of the user-friendly interface to allow quick bulk ordering. Navigation should be easy and intuitive to shorten the path to purchase and save the time of business people.
Ease of price list download. Before making an order, a company rep needs to get permission for the whole list of products and the total amount from the management. If the price list downloading functionality is not in place, what is the sense of having such an eCommerce platform?
Powerful API to connect other services. New CRM, ERP, bookkeeping, and analytics systems have the potential of quick enhancement of your business performance. Check if your future eCommerce platform has a powerful API that integrates other third-party business services.
Read more about Top 5 B2B&B2C eCommerce Platforms in 2020
More with the automated platform:
Digital accounting
For automatic import of order data, you can connect your store with QuickBooks Online accounting software. QuickBooks Online Integration is a stand-alone full-service bookkeeping app you can connect to your CS⁠-⁠Cart or Multi-Vendor (integration of basic entities is available in the form of an add-on, more entities are connected upon request).

Alternatively, you may opt for a TaxJar solution. By contrast with QuickBooks Online, TaxJar is more focused on sales tax and can greatly expand your store sales tax reporting and filing. TaxCalcs by TaxJar is the sales tax automation plugin you can use in your CS⁠-⁠Cart or Multi-Vendor.
Read more about Setting Accounting
Digital location finding
IP Geolocation by MaxMind is developed by Simtech Development to help in defining the accurate customer location by IP address using the MaxMind databases. Without IP Geolocation by MaxMind, it's impossible for non-logged-in users to see a delivery block as those customers don't have any data in their profiles. MaxMind's geolocation allows guests (with unknown billing addresses) to checkout with the delivery cost estimation automatically calculated based on their IP addresses.
With the Geolocation, users get:
Improved experience for online shop customers not requiring them to log in;
More precise pre-login shipping cost estimation;
Automatic filling in of country, region, and city fields at checkout;
More targeted content taking into account customers location at their first visit;
Automatic language and currency determination based on IP address.
To take even more advantages from this add-on, our customers usually use IP Geolocation by MaxMind with the Shipping estimate add-on.
This plugin is a must-have for any eCommerce business. If you do not have this extension, the location of the user will be taken from the user profile. It means that if the customer has not filled in the billing address or checkouts as a guest, he or she will not see the shipping estimate which may cause the customer friction.
The Shipping estimate plugin expands the IP Geolocation by MaxMind basic functionality and offers a very pleasant user experience with more complete information about the order for any kind of visitor to your website.
Read more about Geolocation News
Digital warehouse management
Automating supply management will help you in processing customer inquiries, managing warehousing and inventory, or arranging payments with a service provider to manage who will commit these tasks for you. The right software will ensure that invoicing is accurate, payments are received, and taxes are thoroughly withdrawn.
This software should enable you to deal with returns including authorizing returns, scheduling product shipments, providing refunds, or replacing defective goods. Make sure your selected platform has the in-build return merchandise authorization (RMA) feature.
Finally, the effective inventory management process should be in place to take care of all actors and steps within the long supply chain.
Supply management solutions combined with your CS⁠-⁠Cart shopping platform can make your inventory and supply chain tracking better and better, removing toil and reducing human errors to help you make informed decisions based on real-time data about inventory.
Read more about Automating Supply Chain
Digitize with cloud
Once you've elaborated on your niche marketing, got your product, and platform to sell your products, it's time to install on hosting, and start attracting vendors. Cloud hosting helps eCommerce companies to benefit from automated backups and real-time monitoring to proactively react to an issue with your website. Hosting providers offer better care of your project with their daily patches, automated backups, and comprehensive support with technical experts.
They regularly optimize their systems to provide even better care for your site. Well, you don't even need to have technical skills. Cloud hosting is the must-have for a project wanting to focus on business and not technical issues.
Just a small example from the recent updates at Simtech's Cloud hosting: our hosting team improved their automated system for reducing project image size, up to 30% without image quality loss.
Read more about Hosting Updates
Digitize with a progressive web app
You've got your product, platform, hosting. Now, what? Think about a mobile app!
However, listing your native Android or Apple app can be a costly venture. It is a more cost-effective solution to acquire a Progressive Web App. It can be an actual ingredient of bringing business development strategy to the next quality level.
Benefits with PWAs:
Native Mobile app look-and-feel. With PWA, you save money as you can convert any Progressive Web App into a native app thanks to using a single code base. It is an especially powerful tool for mobile device users.
Home Screen save. PWAs allow adding your company logo on the home screen.
Seamless connection with your online mall.
Instant Load Speed: a light-weight application consuming fewer data.
Offline Operation. You preserve some functionalities when the app is run offline: customers can use our PWA in subways and airplanes, surf the catalog, add to cart or wishlist.
Brand awareness. Engaging customers with your branded application is the most likely chance to grow business with brand awareness.
Social engagement. Mobile apps are the drivers of social life, no matter if one likes the concept or not.
Read more about PWAs
Closing
Businesses that do not get accustomed to change soon will become on the verge of extinction.
Simtech Development can be your partner in this tough but rewarding digitization path. We've got everything for an eCommerce brand owner: from Cloud Hosting solutions to PWA and customized web development. You can trust the expertise of our staff.