Hi there,

We're ready to show one of the favorites of our brand new contest called 'My Brand Story'. This story is about a marketplace from Bangladesh focused on multiple categories and building an Amazon-like experience for their customers. The CEO of the Company shares his tips and tricks about promoting an eCommerce business in South Asia, challenges that he personally faced, and the recommendations for those who are just embarking on this path. 
Hopefully, you'll take a lot out of his experience! Don't forget to like and share this post if you enjoyed it!

KABLEWALA Background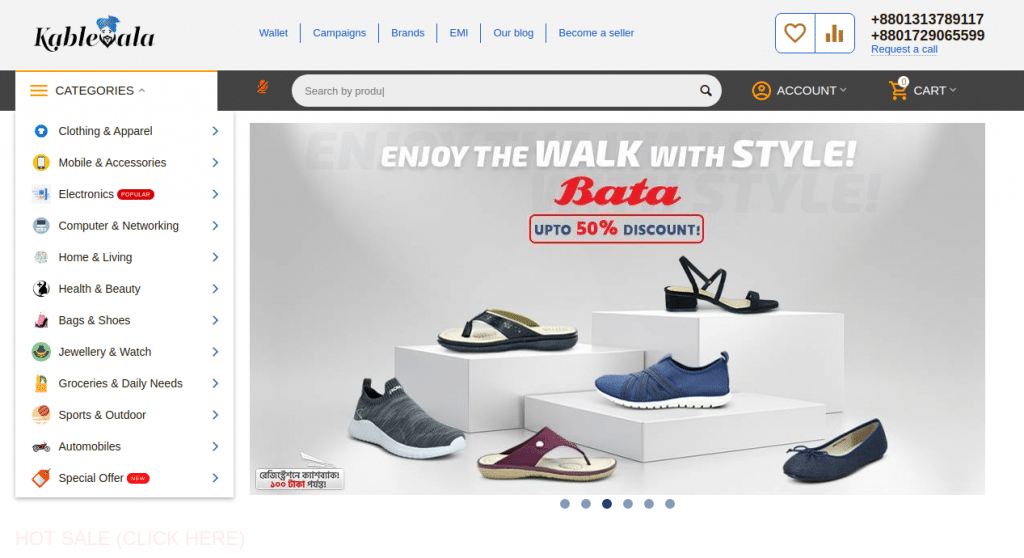 KABLEWALA is a multi-discipline & eCommerce company from Bangladesh launched back in 2018. Their range of products includes almost everything an Asian buyer may need: from clothing to mobile phones and jewelry. From the very start, they selected the CS⁠-⁠Cart software and customized it with us. Here is what the company top manager told us about his experience while developing this online platform.
Interview with CEO of KABLEWALA
Tell us about what your business is?
We facilitate small to big businesses to sell products to the customers nationally. A customer can find almost everything here. It is more accurately compared to Amazon, as sellers are independent in using our marketplace as a host to sell to consumers and other businesses. We, KABLEWALA Bangladesh Corporation, is the growing online eCommerce store in Bangladesh. Our online store is selling gadgets, electronics, furniture, home appliances, fashion, grocery, and every category product. Gradually KABLEWALA will explore with more possible categories.

What is the main focus while marketing your items in Bangladesh? Can you share it with our readers?
KABLEWALA is focusing exclusively on high quality and cost-effective products for its customers. We are advancing at a tremendous pace and with the involvement of skilled and experienced people working in the organization. KABLEWALA is currently doing business with different sector sellers and already tied up with leading companies.

KABLEWALA has a wide range of collections under these categories:
Clothing & Apparel
Mobile & Accessories
Electronics
Computer & Networking
Home & Living
Health & Beauty
Bags & Shoes
Jewellery & Watch
Sports & Outdoor
Books & Stationery
Groceries & Daily Needs
What challenges did you face while growing up? Did COVID-19 impact your business?

We began our journey in eCommerce almost 2 years ago. It was pretty interesting how we could gather so many customers in our store. As a team, we were surprised to see how our customer base is growing together with their needs and trust.

We continued our journey during the global pandemic of COVID-19. It really took a lot of hard work and courage to serve our nation during this time. We were getting so much traffic and valuable customers that we had to upgrade our server space within a day and the process was easy for us thanks to Simtech and My Cloud team for their dedicated efforts.

Are there any benefits that you did not expect during your way?

As we are running an eCommerce website, we have come across so many international and top brands.
This success is all due to the use of the Multi-Vendor platform. Due to its easy and sophisticated nature, global brands as well as many local ones are feeling very comfortable using this platform. They are enjoying the system very much and we also are building a strong relationship with them. As there is nothing hidden to the brands also. They can also enjoy their business and do it in style!

Why did you choose Simtech Development for customizations?

Why do we like Simtech?

When it comes to design, reliability, and professionalism Simtech is our first choice. Their work is clinical and fine-tuned with the current version of CS⁠-⁠Cart. They provide timely support and also produce error-free decisions which are the most notable part.

Also, they are honest about work and share with us exactly what is necessary to implement. We have been using their add-ons from the very beginning and worked with them on our website customization. That work was very clean and clear. We will soon implement them on our website. All this trust and support made our stay with them.

How are things going at the moment with your store? Share the current situation around your business.

We, KABLEWALA, are now working day and night to improve our customer experience. We are serving around 1,000 customers each day focusing on user experience, so we are working on improving the website design to attract more and more users to our site. Our goal is to reach the top 100 successful websites in the coming years. As we always believe "Think Big, Dream Big"!

Can you share the latest success case with our readers?

Our recent success and hard work have paid off as we can illustrate. eCommerce Association of Bangladesh has shared their gratitude on their Facebook page, mentioning our name that we truly made a remarkable contribution to the COVID-19 pandemic. You can check their tribute here.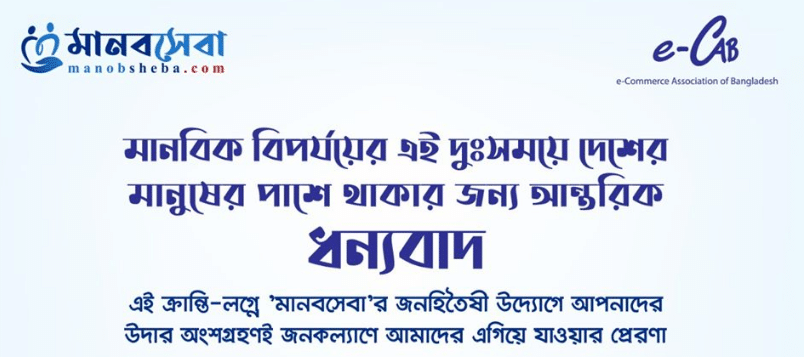 What inspires and motivates you to do this business? Is there any advice you'd suggest?

There is a vast area to explore in this field of business. We are working with this system for a handsome amount of time and still, are growing with time.

We feel eager and more interested to go along with this business. New features and functionalities reward us with each and every update. We can take our business to the next level as we can flourish our store with multiple storefronts by using different categories. Also, how can we not mention the continuous support from Simtech and Mycloud? They have been a constant help for us along the way.

Now to share our ideas and experiences we can ask other business owners to come and join the versatile field of Multi-Vendor. We also encourage them to become a reseller with us, so that the possibility and variation of products become much more interesting.

Closing
Many thanks to Rob, the Managing Director of KABLEWALA, for his warm words, this valuable story, and shared experience! We wish good luck to his business and if you want to have a similar web development experience, you know who to trust!